Heel eventjes was ik alleen. Meike en ik gingen een andere kant op (want, interesses veranderen) en ik was een beetje sip. Alleen bloggen? Dat is toch saai? En dus trok ik mijn stoute schoenen aan en vroeg ik een paar mensen die ik bewonder om hun kwaliteiten, te gekke karakter en hun drang om de wereld een beetje mooier en leuker te maken, om te komen gastbloggen voor Team Confetti. And guess what?! Ze zeiden allemaal ja!
En nu ben ik dus niet meer alleen. Ik heb drie geweldige meiden en één mystery man gestrikt. De meiden bloggen allemaal één keer in de maand en de mystery man, die blijft nog heel even een mysterie…
Ik stel jullie dus in willekeurige volgorde voor aan mijn nieuwe team members:
☆☆☆ VERA ☆☆☆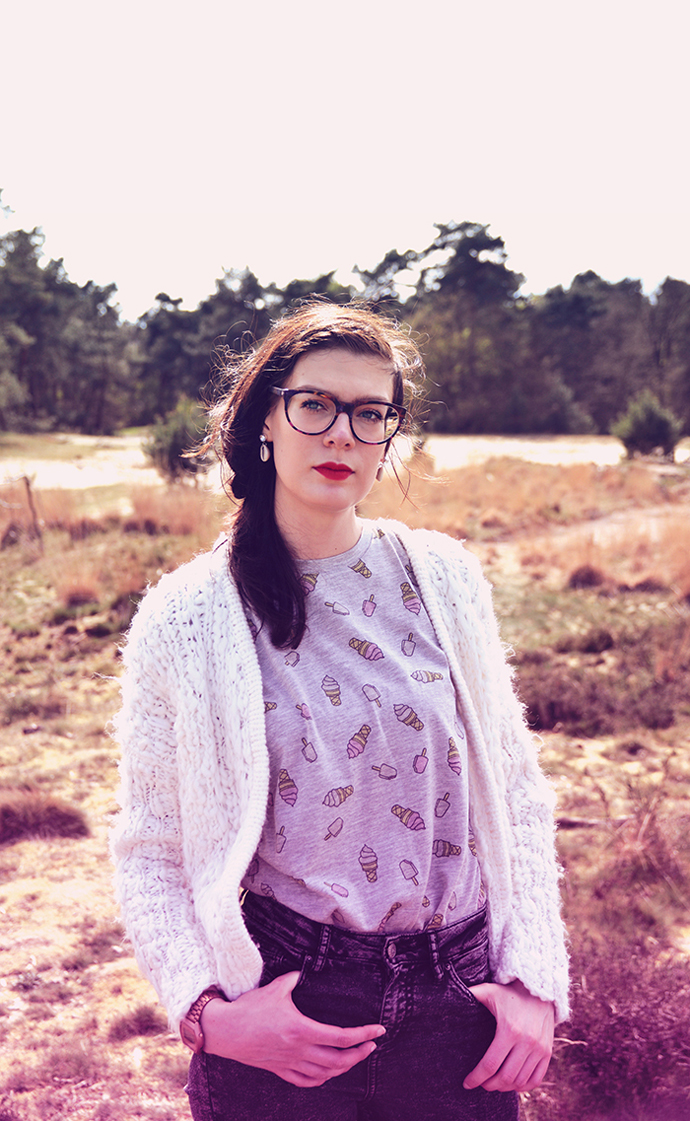 Dit is Vera Bertens, ze is illustrator, allround mooie dingen maakster en ze heeft haar eigen label:
Franje Design!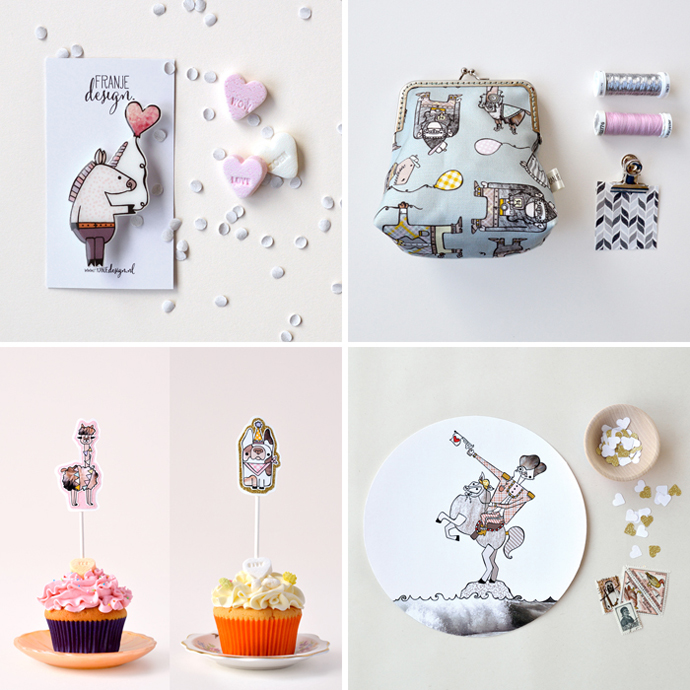 Vera is ooit begonnen met illustreren als bijbaantje naast haar studie aan de kunstacademie en dat baantje is inmiddels uitgegroeid in een baan waarin ze elke dag mag doen wat ze het allerliefste doet: mooie dingen maken. Wat haar betreft de beste baan ooit! En kijk! Er zit stiekem allemaal confetti in haar werk verstopt, it was meant to be…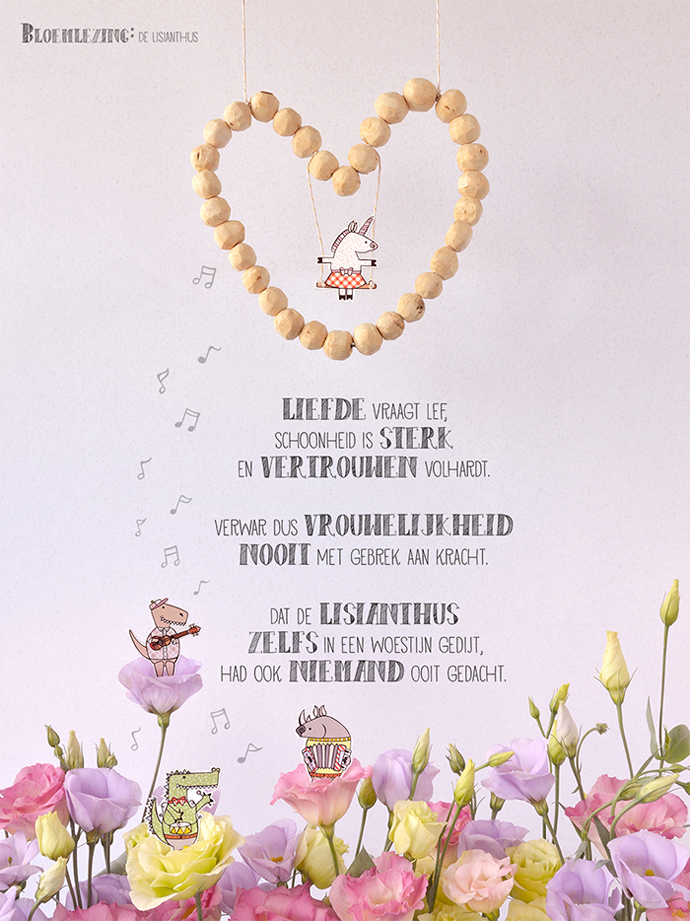 Naast dat ze haar eigen collectie van illustratieve producten heeft (check hier haar webshop), blogt ze ook over het leukste leven dat er bestaat: dat van een illustrator. Ze heeft dus al aardig wat ervaring opgedaan als blogger. Daarnaast werk ze ook in opdracht vanuit haar atelier in Tilburg. En oh ja: en ze houdt ontzettend veel van lama's. Zoveel zelfs dat ze een lama-illustratie maakte, uitknipte en mee nam op reis. Check haar instagram voor leuke reisfoto's en bergen toffe illustraties!
***
☆☆☆ TEA ☆☆☆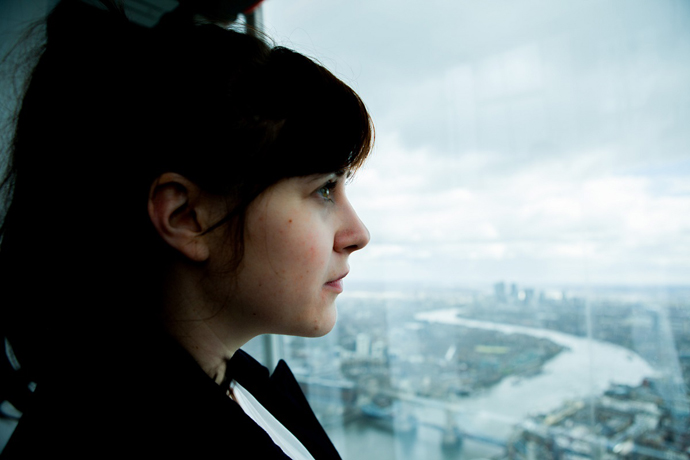 Hiya, dit is Tea. Ja, zonder H en ja … ze houdt van thee. ;)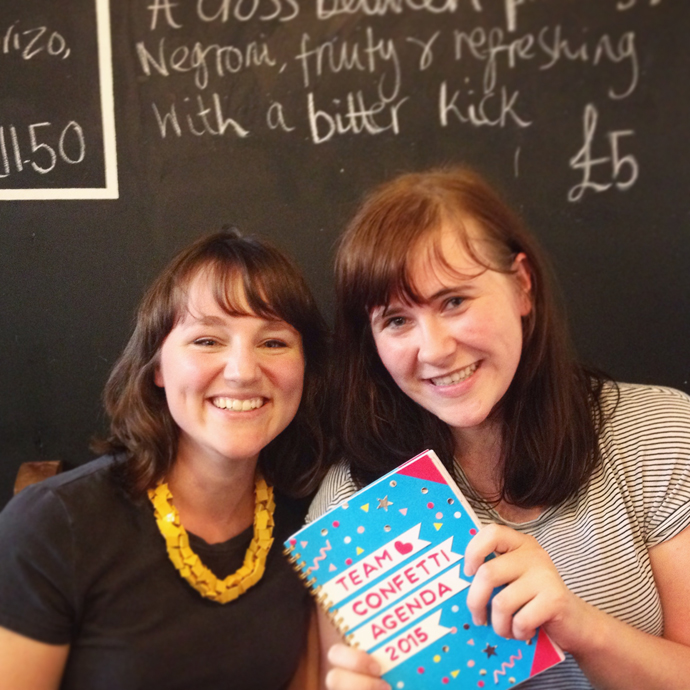 Via Bosnië, Nederland, Duitsland, Londen, Duitsland, Oostenrijk, Nederland, Melbourne, Finland is ze uiteindelijk weer in Londen terechtgekomen. Daar woont, werkt en blogt ze en toen Tom en ik afgelopen nazomer in Londen op vakantie waren, kon ik het niet laten om haar op te zoeken. Ze kent de beste hamburgerzaakjes en bioscopen in de stad en daar hebben we mooi gebruik van gemaakt, haha.
Tea houdt van films en heeft zelfs een baan kunnen vinden waar ze veel films mag kijken en waar ze meehelpt om de filmliefde te verspreiden. Haar werk houdt in dat ze journalisten en bloggers smeekt om een aardig woordje over haar films te schrijven en ze krijg ook nog betaald om te tweeten, instagrammen en facebooken. Leuke baan hoor Tea!

Spannende dingen die ze tijdens dat leuke werk heeft meegemaakt zijn talenten begeleiden bij de BAFTA uitreiking, een paraplu met Kate Moss delen en tegen Johnny Depp aanbotsen. Not bad!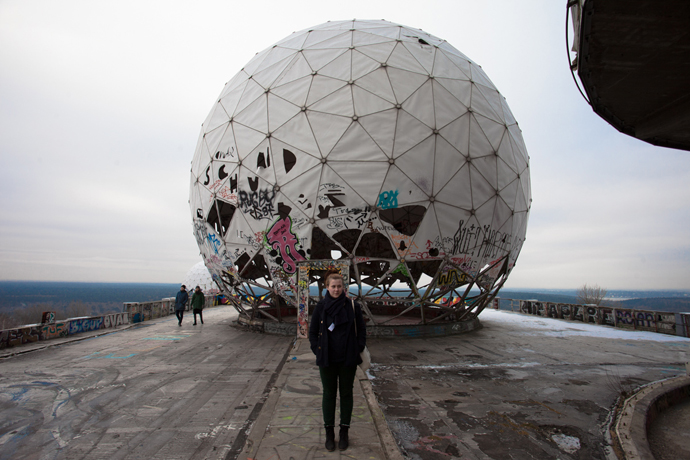 Naast haar geliefde films houdt Tea ervan om naar nieuwe plekken te gaan en daar de cultuur, geschiedenis, mensen, hotspots, gewoontes en gebruiken te leren ontdekken en die vervolgens weer te delen op teawashere.com. Op haar travelblog maakt Tea graag lijstjes en dat is precies wat ze op teamconfetti ook gaat doen. Maar ja, wat voor lijstjes…? Ik ben heeeeeeel benieuwd, jullie ook?
***
☆☆☆ INGRID ☆☆☆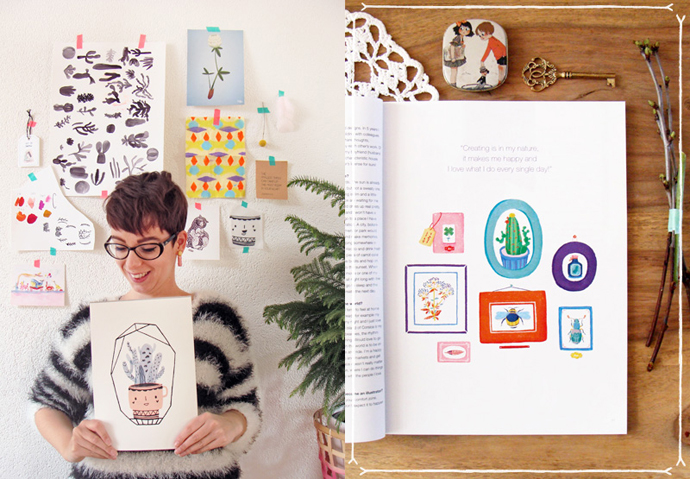 Dit is Ingrid Wuyster, ze 28 jaar (net als ik), ze is illustrator / ontwerper en maakt veel moois onder de naam Teken-ing (see what she did there?). Ze studeerde in 2012 af aan de Willem de Kooning Academie in Rotterdam en sindsdien (tijdens haar studie eigenlijk ook al) werkt ze als freelancer voor verschillende tijdschriften en uitgeverijen.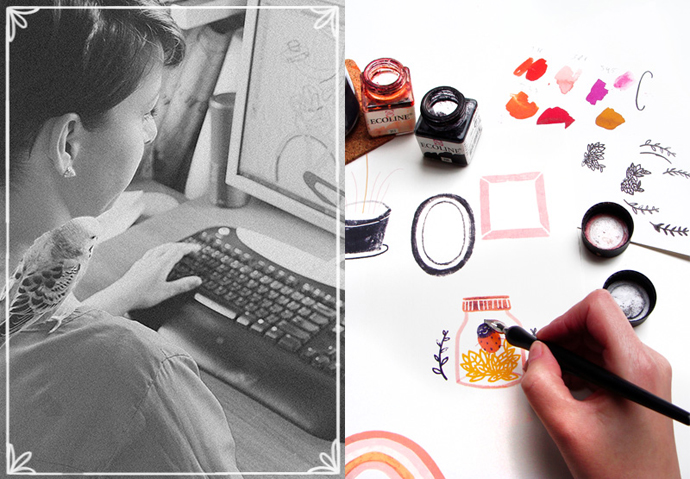 Samen met haar vriend en parkiet woont ze in een pittoresk oud pand onder de rook van Rotterdam. Vanuit haar knusse studio aan huis doet ze wat ze het liefste doet: mooie dingen maken. Natuurlijk in haar werk als illustrator, maar ook in haar vrije tijd maakt én verzamelt ze dingen waar ze blij van wordt. Zo is ze altijd wel bezig met een DIY en komt ze meestal niet met lege handen uit een tweedehandswinkel. Omdat haar kleine tekentafel en krappe balkon nu vaak de dupe zijn van haar maak-driften, droomt ze van een  lichte, ruime werkplaats met allerlei materialen om lekker creatief te kunnen klussen, met een klein winkeltje erbij…
Verder heeft Ingrid een grote liefde voor: thee, handlettering, thrifting, grote oorbellen, pastelkleuren, enkelaarsjes, vogels, bloemen, catussen en fluffy kleding.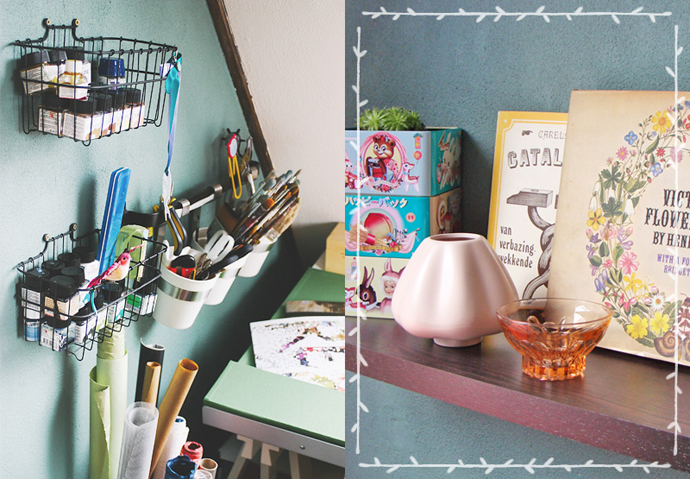 Ingrid heeft nog niet heel erg veel ervaring met bloggen, maar dat gaat helemaal goedkomen. Haar schrijfstijl is fijn, haar illustraties te gek en als je een kijkje op haar instagram neemt, dan zul je meteen begrijpen waarom ik haar zo enthousiast heb gevraagd.
***
☆☆☆ MYSTERY MAN ☆☆☆
Een blogjongetje?! Jazeker dames en heren. Je ziet het niet vaak, maar daar mag best eens verandering in komen. Omdat de Mystery Man zijn gedachten nog even op een rijtje wil zetten en eerst goed bedenken hoe en waar hij over gaat schrijven, houd ik het nog even geheim. Een goede voorbereiding is het halve werk en ik kan er alleen maar ontzettend blij mee zijn dat iemand blogjes schrijven voor Team Confetti zo serieus neemt. Nog even geduld dus, dan onthult de Mystery Man zich vanzelf…
***
En dat zijn ze dan! Je snapt vast dat ik apetrots ben op mijn nieuwe team en dat ik knetternieuwsgierig ben naar wat ze gaan maken en schrijven. Vera bijt het spits af, volgende dinsdag verschijnt haar eerste artikel op teamconfetti.nl. 
Can I get a woop woop?