Gisteren bedacht ik tien zomerse dates voor komende zomer, maar eh, dan moet die zomer wel komen… Dat gejojo met dat weer, volgens mij is iedereen er een beetje klaar mee. De zon komt weleens tevoorschijn, maar als je even niet oplet is hij als sneeuw voor de zon verdwenen (I know, slechte gezegde-grap). Ik doe van alles om toch in zomerse sferen te blijven en daarom maakte ik een zomerse poster die je gratis kunt downloaden en printen. Voor een zonnestraaltje in huis!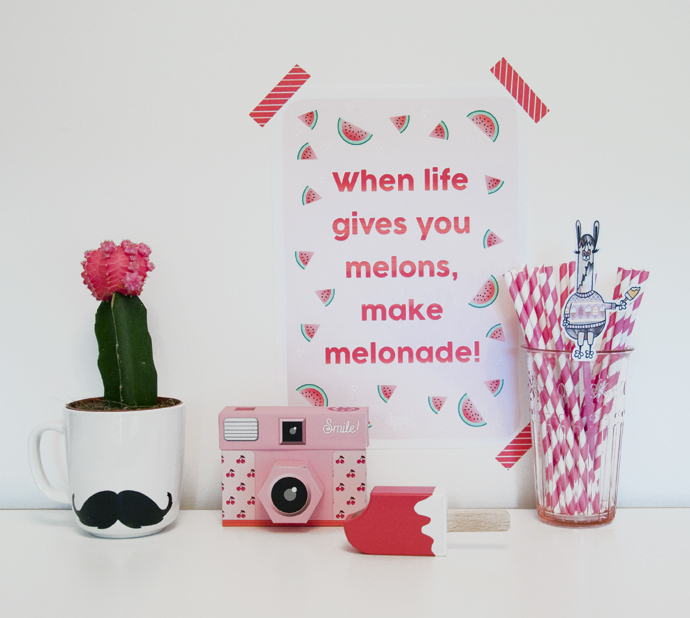 En dit is 'm dan. Niets zegt meer zomer dan een watermeloentje en de limonade, eh, meloenade spreekt ook voor zich. Een twist op een oude klassieke uitspraak. ;)
Je kunt de poster hier downloaden.
You can download the poster right here.
Je kunt de poster rechtstreeks op de muur plakken met washi tape of een mooi lijstje uitzoeken. En heel misschien, als je er heel lang naar kijkt, dat de zon vanzelf gaat schijnen… ;)
☼☼☼
Wat doe jij om, ondanks de regen, toch in een zomerse stemming te komen?