Last year I made an advent calendar and a tradition was born. Here's the 2014 one!
Vorig jaar maakte ik ook een adventkalender en ik heb besloten die traditie voort te zetten. Mooi op tijd zodat er nog genoeg ruimte is om hem in elkaar te knutselen en kleine cadeautjes te kopen (of te maken) die erin passen. Het enige wat je nodig hebt is een printer, een schaar en een beetje lijm. Let's do this!
Het leek me leuk om zakjes te maken met verschillende en vrolijke patroontjes. Niet al te traditioneel, maar zeker met een goeie kerstsfeer. Ik maakte ze zwart/wit zodat je geen kleurenprinter nodig hebt of ze ook op je werk of in de bieb op een kopieerapparaat uit kunt draaien. En zo passen ze in ieder interieur! Zelfs in mijn kleurrijke woonkamer hangen ze er vrolijk bij: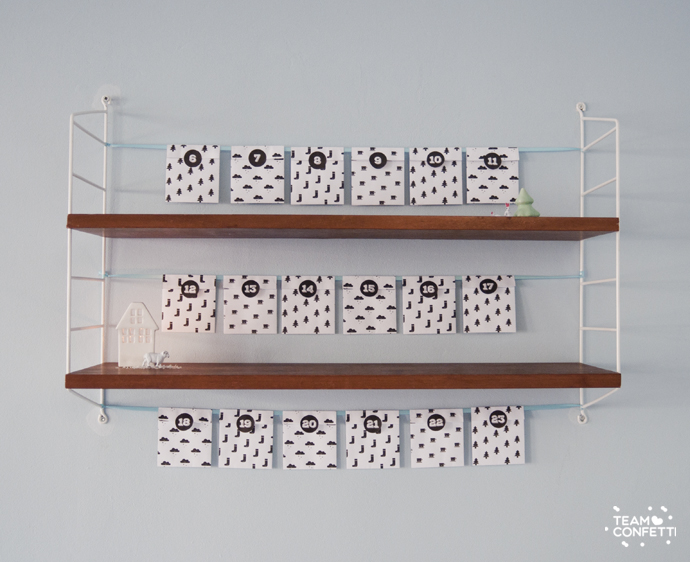 The printable consists out of four different paper bags and a set of numbers in circles.
De printable bestaat uit vier verschillende zakjes en 31 rondjes met cijfers. Zo kun je de adventkalender zo lang of zo kort maken als je zelf wil. De mijne begint op de dag na Sinterklaas en eindigt op kerstavond.
Er zijn vier verschillende zakjes met boompjes, wolkjes (met sneeuw), kopjes (met warme choco) en sokken. En ze zijn allemaal ontzettend blij, haha.
Ik heb ervoor gekozen om ze op te hangen in rijen van drie. Je kunt ze ook aan een prikbord pinnen of er een grote slinger van maken. Met plakgom aan de muur is ook nog een optie. Lekker veelzijdig dus!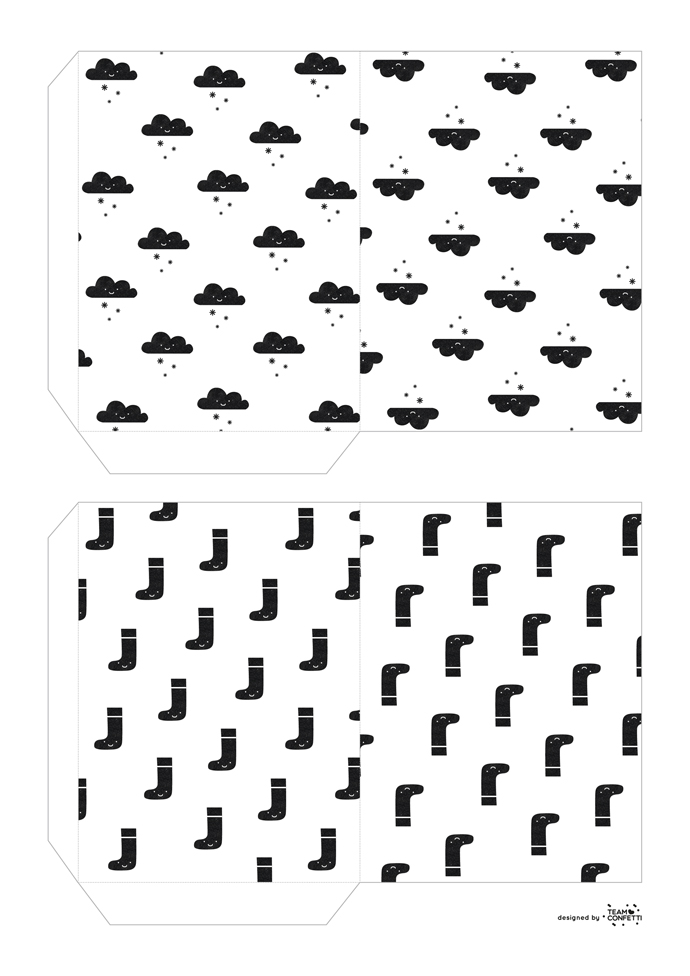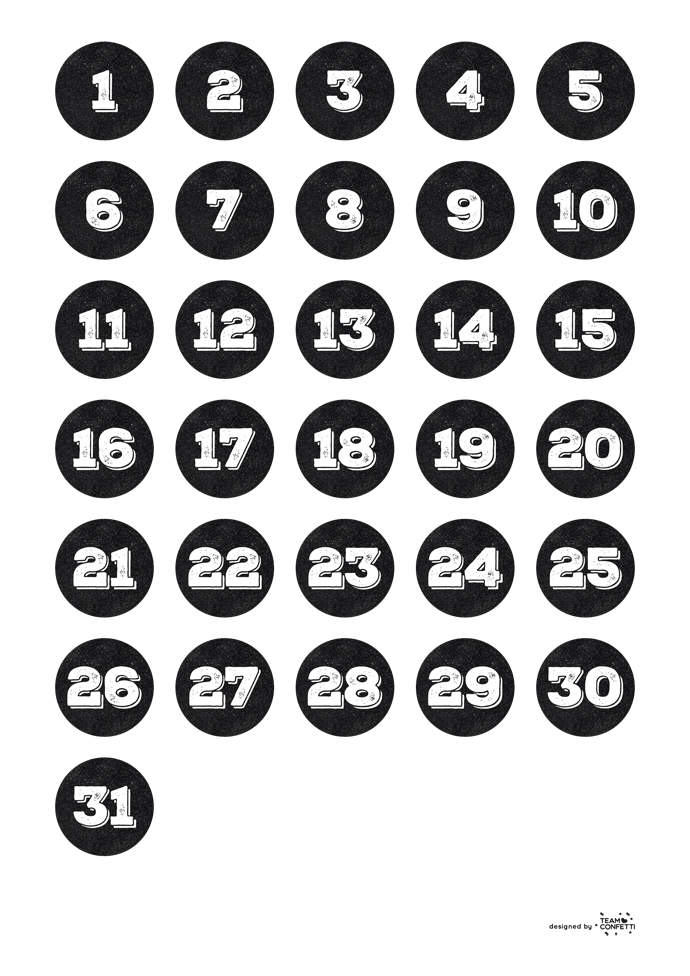 De zakjes zitten per twee op een A4 en de derde pagina staat vol met stippen met cijfers. Het is een geduldig klusje om alles uit te knippen, maar dan heb je ook wat!

***
Klik hier om de free printable adventkalender 2014 te downloaden.
Click here to download the printable advent calendar of 2014.
***
Heeft iemand nog tips voor kleine cadeautjes die ik erin kan stoppen? Ik dacht zelf aan zakjes thee of warme choco in de zakjes met een kopje erop. ^_^