Afgelopen week overleefde ik een hittegolf door met ijs te ontbijten, stond ik op een zeer onchristelijk uur op om een praatje van een big shot movie director bij te wonen en werd ik bedolven onder de Lush cadeautjes. Jaja, het is een prachtige aflevering geworden!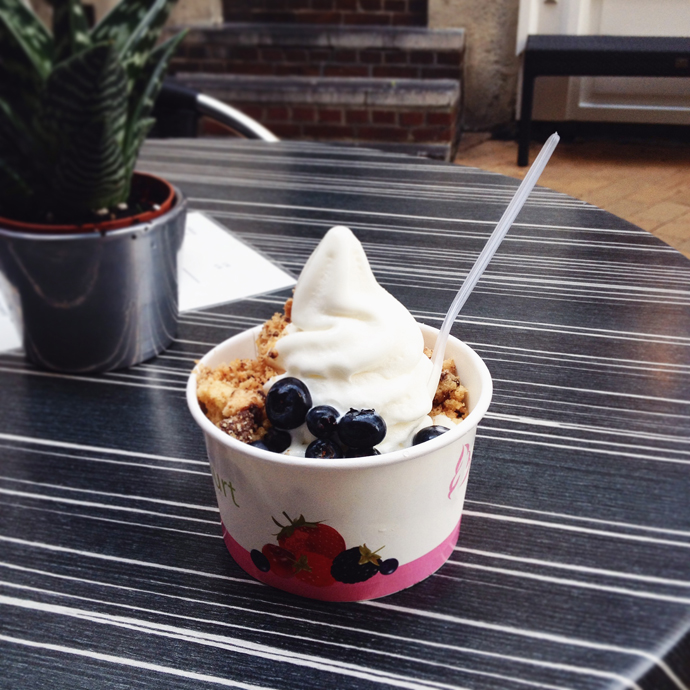 Vorige week zaterdag was het hoogtepunt van de hittegolf, aka heldag. We gingen die dag Tom's verjaardag vieren (geweldige timing, I know) en hoopten dat een barbecue in het park aan het einde van de dag dragelijk zou zijn. We stonden voor vlees en groenten al om 09.45 op de markt (extreem vroeg voor ons doen). Als ontbijt namen we een frozen yoghurt. Want dat mag als het 's ochtends al 25 graden is. ;)
De rest van de dag hebben we afwisselend gekookt en uitgepuft op de bank. Ja het was warm, maar door alles heeeeeeeeel langzaam te doen en de hitte te accepteren was het eigenlijk best een leuke middag.
En wat een wonder! Om een uur of 18.00 koelde het een beetje af en was het buiten in de schaduw heerlijk! Hessel bracht een schaal pulled pork mee en die was goddelijk. Ook vloeide het speciaalbier rijkelijk, hadden we zelfgemaakte guacamole, aardappelsalade, zuurkool en zoete aardappel. En dat zoete aardappel experiment was zo goed gelukt, dat ik er binnenkort nog speciaal een stukje over ga schrijven op de blog. :)
Zondagochtend liepen we een rondje door de stad en dronken een heerlijke smoothie van Feel Good. Past wel bij Team Confetti he? Haha.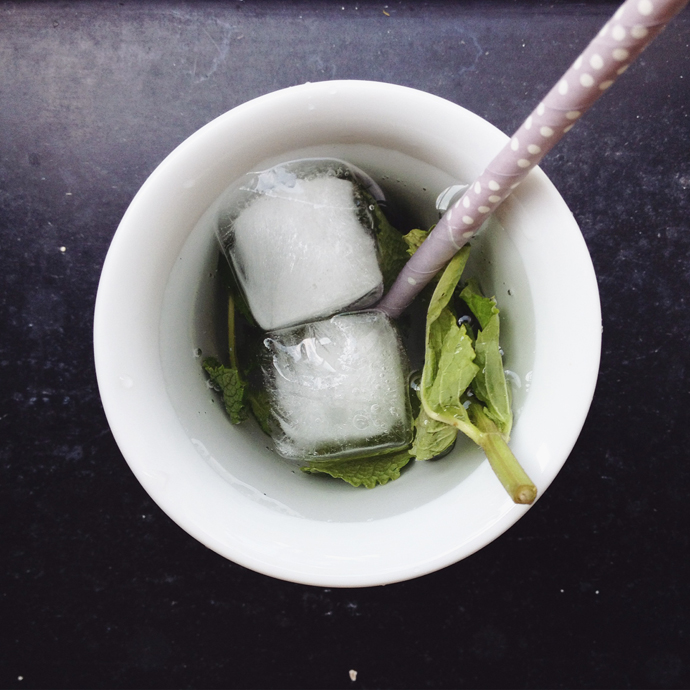 Op warme dagen drink ik heel veel water met ijsblokjes en munt, jum!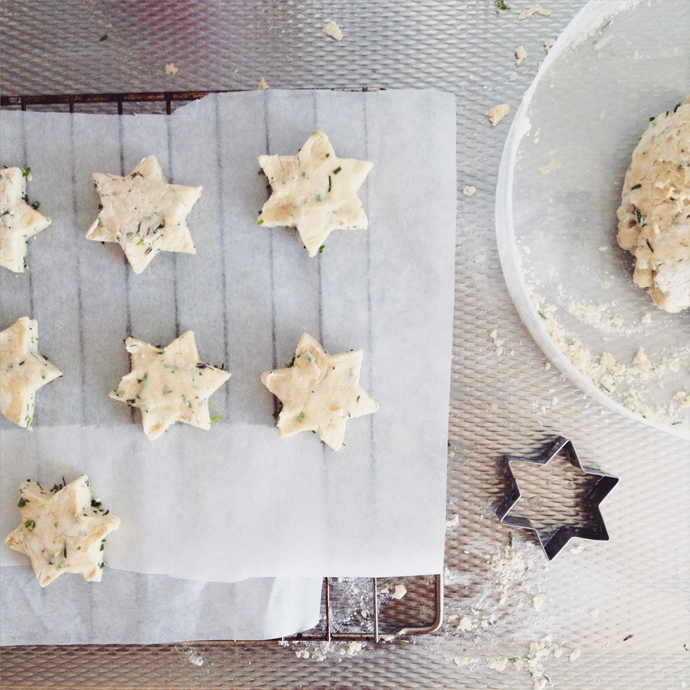 We hadden nog heel veel kruiden over van het barbecue feestje. Ik zocht een recept op waar een heleboel verschillende kruiden in gingen, een soort kruiden scones. Ze waren wel ok, maar niet echt voor herhaling vatbaar. Wel lekker kerstig zo met al die sterren.
Maandag had ik meteen een goed begin van de week want ik stapte om 05.45 al uit bed om naar Amsterdam te vertrekken. Ik heb lekker kunnen plannen en werken in de trein, dan is die bijna drie uur heen en terug toch nuttig besteed. Waarom ik zo vroeg vertrok? Ik was uitgenodigd voor de perspresentatie van de nieuwe Snoopy film die in december uitkomt (lees alles over dat avontuur hier). Erna typte ik blogjes op een bankje in Amsterdam met een muffin die ik meepikte van het ontbijtbuffet die inbegrepen was bij de pers presentatie (#ontbijtbuffetslet). Ik had nog een afspraakje bij Lush omdat ik toch in de stad was en kreeg tot mijn verbazing EEN HELE TAS vol prachtige cadeautjes om op de blog te zetten. Ik lunchte in mijn uppie bij Le Pain Quotidien (so goooooood) en koos voor de terugweg de kleinste en simpelste ijskoffie die ik kon vinden bij Starbucks ('Nee, ik hoef geen swirl, nee ook geen slagroom, nee ook geen siroopspul, en nee ook geen brownie. Zucht.').
Op dinsdag ging ik direct aan de slag met alle Lush goodies en organiseerde een fotoshoot op mijn balkon. En al snel had ik gezelschap van mr. Frog die ik maakte van FUN (kneedbare zeep) met limoengeur, oooooeh! Komende week komt er een unboxing met first impression online.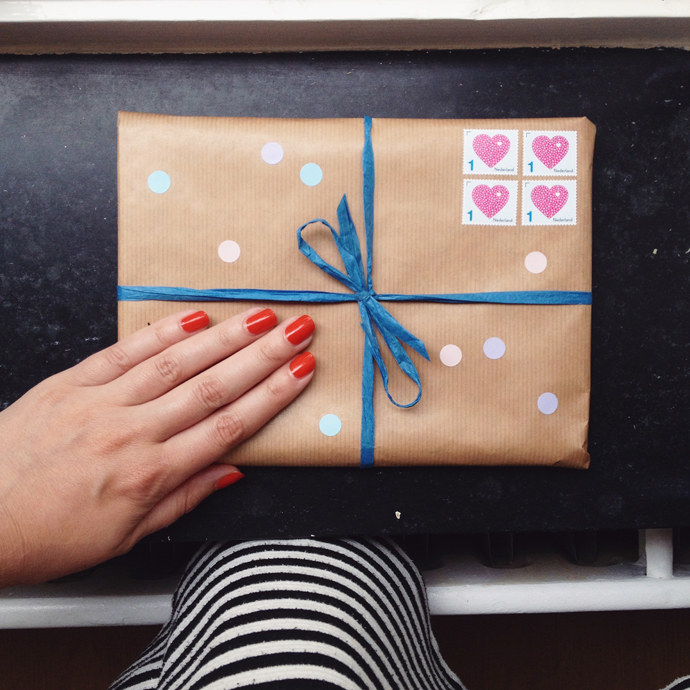 Pakketjes versturen! Ik ben heel erg langzaam de TC webshop aan het vullen met leuke dingen. Op dit moment vind je er de agenda van 2015 (met korting ofcourse) en het Handboek voor Mietjes. En binnenkort staan ook de To Do lijstjes erin en ik ben druk bezig met het ontwerpen van nog een lijstje… To be continued!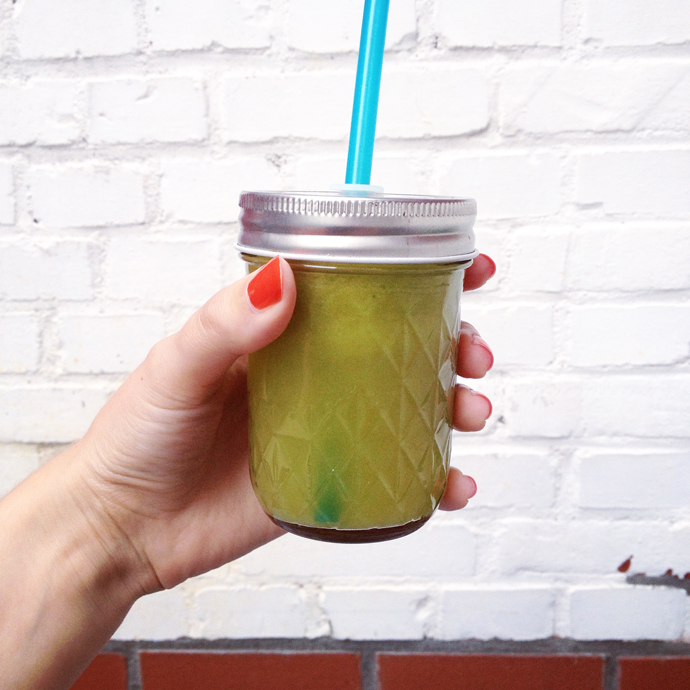 Een nieuwe green juice concoction gebrouwen: met appel, peterselie en limoen. Lekker fris en gezond!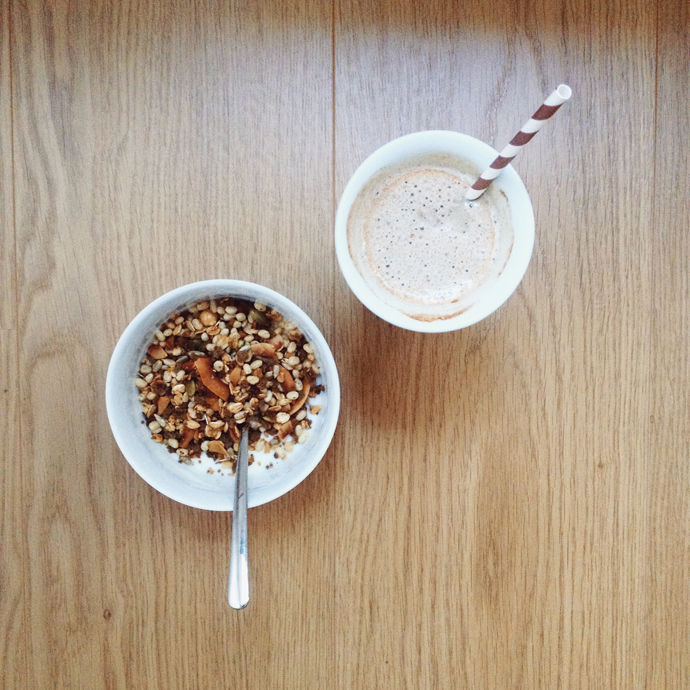 Mijn favoriete ontbijtje van dit moment: yoghurt met fancy granola en ijskoffie. De koffie zet ik 's avonds al in de koelkast zodat ik er 's ochtends nog minder werk ervan heb. #notamorningperson
Blogjes schrijven op een bankje in Amsterdam op maandag had me op ideeën gebracht: misschien moest ik wat vaker uit mijn werkholletje thuis kruipen en lekker hip gaan flexwerken. In de bieb in Groningen hebben ze perfecte werkplekjes bleek, helemaal gratis! Ik heb wel een bieb-abonnement, dus ik draag heus een beetje bij aan deze werkplekjes, haha. Ik heb zelf geen laptop, dus ik sleepte Tom's monsterlijk zware laptop mee. Toen ik eenmaal zat vond ik het heel leuk. Zooooooo lekker rustig.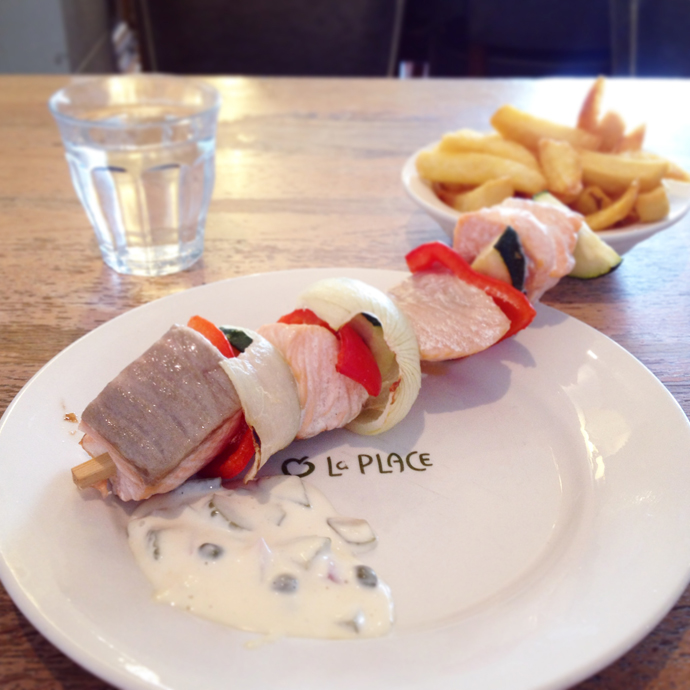 Toen ik klaar was met werken, sleepte ik de monsterlijke laptop mee naar de V&D voor een cheapskate-deluxe maaltijd. Zalm met groenten en frietjes voor maar €3,95. En bij V&D hebben ze ook nog citroen/muntwater voor noppes. Score!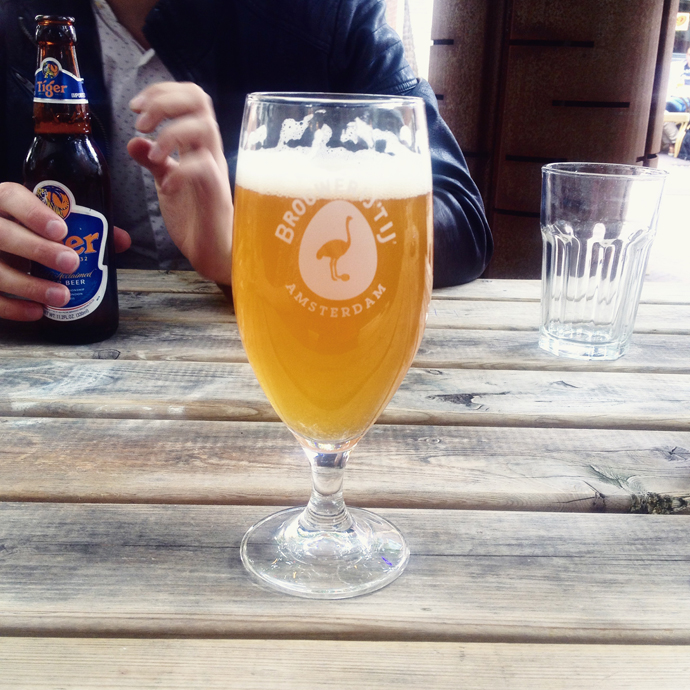 Donderdagochtend had ik twee uur rijles en over het algemeen is al mijn energie voor die dag dan foetsie. Daar houd ik rekening mee door extra hard te werken de dagen ervoor zodat ik op auto-rijles-dag een beetje kan relaxen. Ik ging in bad, keek een film en aan het einde van de middag ging ik naar een meeting met allemaal noordelijke bloggers. Donderdagmiddagborrel is de nieuwe vrijmibo, haha. Het was weer heel gezellig en de biertjes van 't IJ blijven heerlijk.
KATTENBONUS!
♥♥♥
Nog een hele fijne zondag y'all!
♥♥♥
Vind je het leuk om te zien wat ik de hele week uitspook? Volg Team Confetti dan op instagram.