Normaal review ik elke maand bioscoopfilms en geef ik thuis-kijk/luister-tips maar omdat ik een béétje achterloop op schema, combineer ik deze keer twee maanden (ach, ik heb zúlke creatieve oplossingen). Deze keer (wat mij betreft) de beste film van 2016, een Britse feelgood tv show met veel glitter en een guilty pleasure luisterboek dat ik in één ruk heb uitgeluisterd…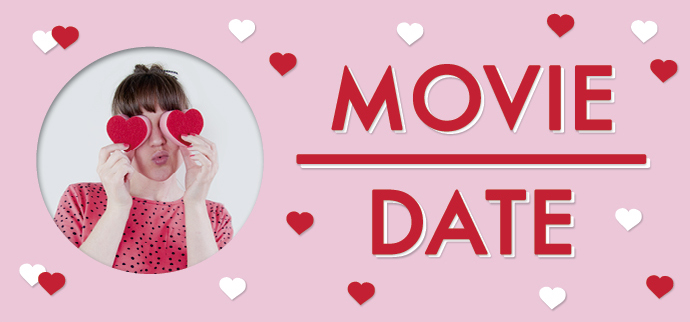 Hier review ik films waar ik sámen met iemand naartoe ben geweest en bepaal: was dit een fijne feelgood film om samen naartoe te gaan, liever alleen of gewoon helemaal niet…? Deze films draaien op moment van schrijven allemaal nog in de bioscoop.
FILM: Captain Fantastic (klik hier voor de trailer).
LOCATIE: Forum Images.
SYNOPSIS: Papa Ben en een hele berg kids wonen in the middle of nowhere en leven van de natuur. Maar dan gebeurt er iets waardoor de hele familie op een roodtrip gaat en waarna vader gaat twijfelen of zijn kinderen opvoeden in de wildernis eigenlijk wel zo'n goed idee was…
REVIEW: Oh, ik vond dit zó'n mooie film. Echt de mooiste die ik dit jaar heb gezien. Viggo Mortensen (wij nineties kids noemen hem natuurlijk nog steeds Aragorn) speelde geweldig en er liepen ook een paar zeer charmante kindertjes rond in de film. Alhoewel we het road movie aspect allemaal al wel een keertje hebben gezien, is de film niet heel voorspelbaar en laat zien dat niet alles wat 'normaal' is persé de beste manier is. Maarrrrr ook de manier waarop Ben zijn kinderen opvoed is niet de meest optimale. Deze film is positief en zet aan tot nadenken en dat is mijn favoriete soort film.
DATE: Meike. Vond hem mooi maar een beetje té zoet.
FEELGOOD METER: ★★★★★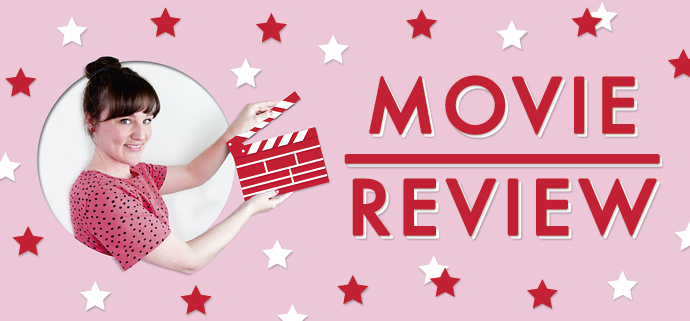 Hier review ik films die op dit moment draaien in de bioscoop en waar ik solo naartoe ben geweest.
FILM: Bridget Jones' baby (klik hier voor de trailer).
LOCATIE: Kinepolis.
SYNOPSIS: Bridget is terug! Ze is nog steeds een stuntelige carrière vrouw maar door een verlopen pakje oude condooms wordt ze nu ook moeder. Er is alleen een beetje twijfel over wie de vader is, McDreamy of Mr. Darcy?
REVIEW: Deze film draaide al een tijdje maar ik had niet meteen de behoefte om erheen te gaan. I lóve Bridget Jones en de trailer zag er zó voorspelbaar uit dat ik bang was dat ik anderhalf uur met mijn ogen rollend in de bioscoop zou zitten. Maar toen ik afgelopen zaterdagavond verschrikkelijk veel behoefte had aan ontspanning en feelgood-ness heb ik me er toch maar aan gewaagd. Ja, hij was redelijk voorspelbaar en ik trek McDreamy (Patrick Dempsey) al járen niet meer maar Bridget was weer golden als altijd. De openingsscène was BRILJANT en refereert aan de openingsscène van de originele Bridget Jones Diary (bekijk hem hier als je het niet meer weet). Ik vond het een beetje over the top en af en toe in herhaling vallen, maar de vertrouwde karakters en de ultra charmante Bridget maakten alles goed.
FEELGOOD METER: ★★★☆☆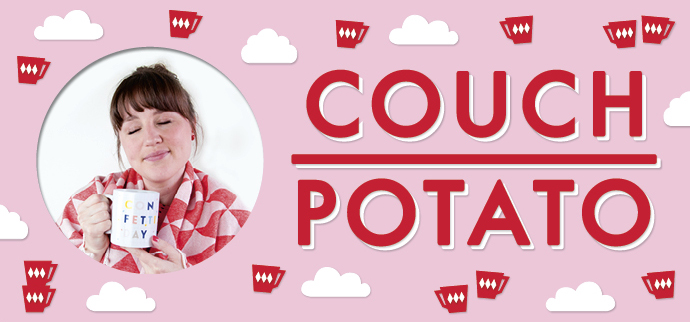 Hier de tip(s) van de maand op feelgood bankhang / binge-watch-gebied. Dekentje, kop thee en popcorn erbij en kamperen op de bank…
SERIE: Strictly Come Dancing (klik hier voor 'the best bits of show one').
WAT IS HET: Danswedstrijd voor Britse celebreties op BBC one elke zaterdag- en zondagavond. 
WAAROM KIJKEN: Vorig jaar keken Tom en ik één aflevering op zaterdagavond voor de gein. Britser dan Strictly wordt het niet en we waren wel benieuwd waarom deze tv-show naast The Great British Bake Off zo populair was. We vielen met onze neus in de boter want het was Movie Week en na het zien van deze dans we got sucked in… Het seizoen van dit jaar is net weer begonnen en we zitten weer elke zaterdag- én zondagavond (result show) aan de buis gekluisterd. De juryleden zijn fantastisch, de dansjes over the top, er wordt bijna niet gerekt en er zijn geen reclames. Iedereen is lief en vrolijk, het is ultieme feelgood tv.
FEELGOOD METER: ★★★★★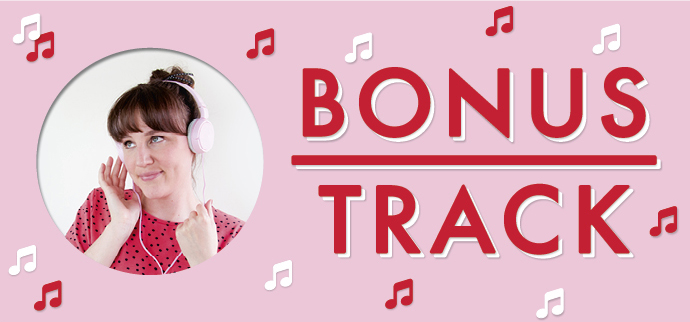 Onder bonus tracks vallen podcasts, luisterboeken, andere geluidsfragmenten en misschien zelfs af en toe een YouTube video…
WAT: Pretty Happy.
WAT IS DAT: Een mind & body boek met veel informatie en tips over voedzaam eten, bewegen en mindfulness geschreven door Kate Hudson.
WAAROM LUISTEREN: De omslag en de titel van Pretty Happy is wat misleidend. Het ziet eruit als een niet heel diepzinnig boek met wat dieettips en misschien een amusante anekdote her en der. But nooooooo. Kate heeft haar huiswerk gedaan en de hoeveelheid aan bruikbare informatie is indrukwekkend. De manier waarop Kate haar leven leidt kan wat extreem overkomen (het is allemaal wel héél gezond en héél mindfull) maar als je je leven wil beteren en echt goed voor jezelf wil zorgen, dan is dit een boek voor jou. Ik zag het meer als inspiratiebron en heb niet haar hele stappenplan doorlopen. Maar ik probeer wat meer eieren , groente en zilvervliesrijst te eten en eten over te slaan als ik me er naderhand niet lekker door voel (zoals gefrituurde snacks tussendoor) (behalve patat, patat is my first love).
FEELGOOD METER: ★★★★☆

WAT: The Vegas diaries.
WAT IS DAT: Vervolg op 'down the rabbit hole'. Het boek staat vol anekdotes en avonturen van ex vriendin van Hugh Hefner: Holly Madison.
WAAROM LUISTEREN: Oh ik hou zo van Holly. Haar schrijfstijl is ontzettend leuk, haar avonturen héél erg juicy en ze is heel goed in typetjes en stemmetjes. Dit boek heb ik in drie dagen uitgeluisterd. SMULLEN. Ik ga met smart zitten wachten op haar derde (die komt vast nog wel).
FEELGOOD METER: ★★★★★
♥♥♥
En dat waren weer alle feelgood reviews en tips van september en oktober! In november ga ik 'Essentialism' uitluisteren (een boek over minimalisme) en daarna wordt het hoog tijd voor weer eens een beetje fictie, selfhelp pauze! 'Me after you' lijkt me wel lekker luchtig luistermateriaal voor tijdens avondwandelingetjes. Qua films kijk ik uit naar 'Trolls' (ja echt) en 'Fantastic Beasts and where to find them.'