Ik heb een nieuwe hobby (of een nieuwe levenshouding, hoe je het maar wil zien) en dat is: minimaliseren. Vandaag vertel ik waarom ik graag wat kleiner wil leven en heb ik paar magische tips om van overtollige spullen af te komen.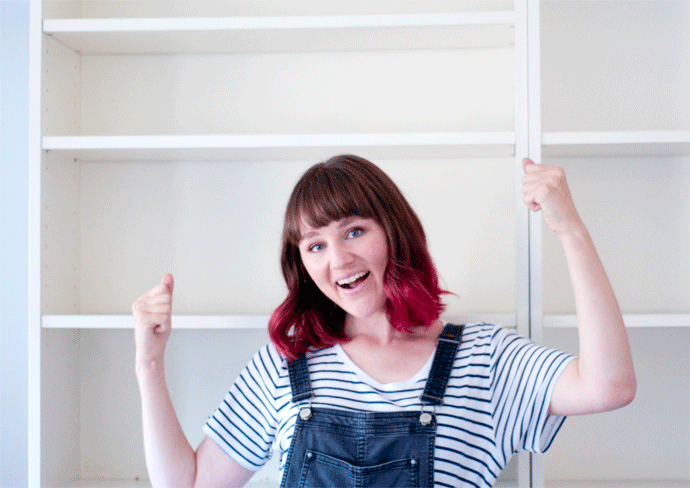 DECLUTTER TORNADO
Ik ben de laatste tijd een soort declutter-tornado geworden. Elke kast in huis gaat er áán! Letterlijk zelfs, ik haal hele kasten leeg om vervolgens ook de kasten op marktplaats te zetten. De reden dat ik zo te keer ga, is omdat ik weet hoe erg rommel mijn stress-levels beïnvloedt. Maar ook omdat mijn spullen soms aanvoelen als een blok beton aan mijn been die ervoor zorgen dat ik geen kant op kan…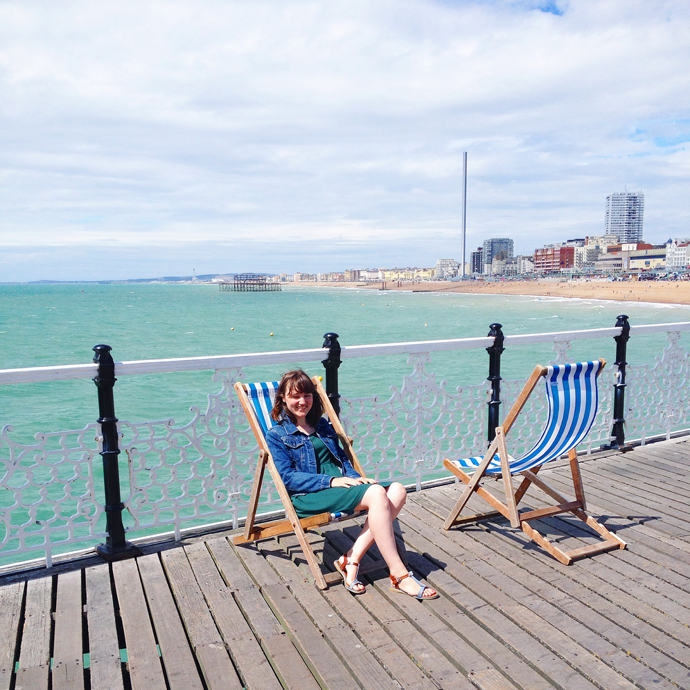 VERHUIS DRAMA
Tom en ik hebben fantasieën over wonen in Brighton. Maar we zijn niet van plan om daar de rest van ons leven te blijven hangen (met dat hele Brexit-verhaal wordt dat ook een beetje lastig). Ook zou ik nog graag op een paar andere plekken in Nederland willen wonen. Dat verhuizen één van de meest stressvolle activiteiten is, dat weet ik maar al te goed. Ik ben in mijn 30 jaar op deze aarde al negen keer verhuisd en dat was altijd huilen. De laatste keer werd ik de volgende ochtend wakker met een huid-uitslag in mijn nek. Ook had ik altijd nog volle verhuisdozen staan van de vorige verhuizing als we er weer vandoor gingen. Dat NOOIT MEER!
Met de gedachte aan verhuizen, was ik dus al aan het declutteren geslagen. Maar ik kreeg het alleen voor elkaar om een klein laagje van al mijn spullen weg te krijgen. Dat waren de dingen die kapot en opgebruikt waren of waarvan ik er al heel veel had. Ik bleef maar opruimen en her-organiseren maar er gebeurde weinig. Spullen verplaatsen en nieuwe kasten kopen blijkt niet het antwoord…
MINIMALISEREN: MEER DAN ALLEEN MAAR WEGGOOIEN
Ik rommelde dus maar wat aan totdat ik de documentaire 'Minimalism' keek (meer hierover kun je lezen in dit artikel). Minimalisme betekent blijkbaar niet dat je al je eigendommen makkelijk in één backpack kwijt kan en het gaat ook niet alleen maar over spullen. Het gaat (zo zie ik het in ieder geval) over tevreden zijn met minder, minder keuzes hoeven maken, minder geld nodig hebben (en dus ook minder werken). Natuurlijk! Als je minder crap koopt, dan hoef je ook minder geld te verdienen. Ook heb je minder om schoon te maken, minder om te repareren en kun je overzichtelijker leven. Je kunt makkelijker verhuizen, hoeft minder vaak om iets te zoeken en het is een hele goede les in 'nee' zeggen.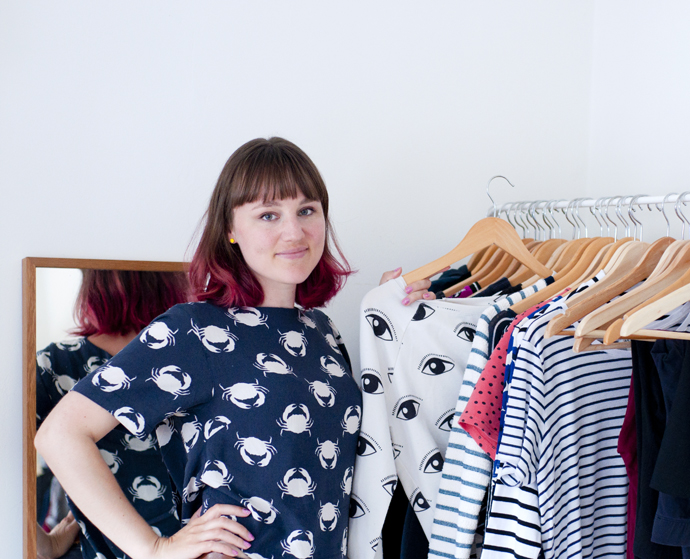 HET MAGISCHE DECLUTTER SYSTEEM
Ok, het zaadje van 'minder' was geplant, maar ik miste nog een effectieve techniek. Gelukkig was daar project capsule wardrobe! Dat was zo'n fijn project omdat de aanpak helder was en de spelregels duidelijk: haal al je kleding uit je kledingkast en hang alleen terug wat je mooi staat en elke dag draagt. De rest kon weg. Deze manier is zóveel makkelijker dan bij elk kledingstuk dat je hebt, bedenken of je het wel of niet wil houden (sorry Marie Kondo). Je hersenen kunnen maar zoveel keuzes maken op een dag en bij kledingstuk vijftien ben je het hele project al meer dan zat, keuze-moe en uiteindelijk gaat bijna alles weer de kast in.
WEES ZELFVERZEKERD
De capsule wardrobe techniek blijkt bij bijna alle kastjes te werken. Als je maar eerlijk bent tegen jezelf en je bezittingen. Badkamerkastjes, keukenlades en de doos met kerstspullen, álles kun je op dezelfde manier behandelen. Stop alleen terug wat je echt gebruikt en breng de rest je huis uit. Onthoud wat je wil bereiken: meer rust in je hoofd, meer aandacht naar de dingen die het echt verdienen en meer flexibiliteit.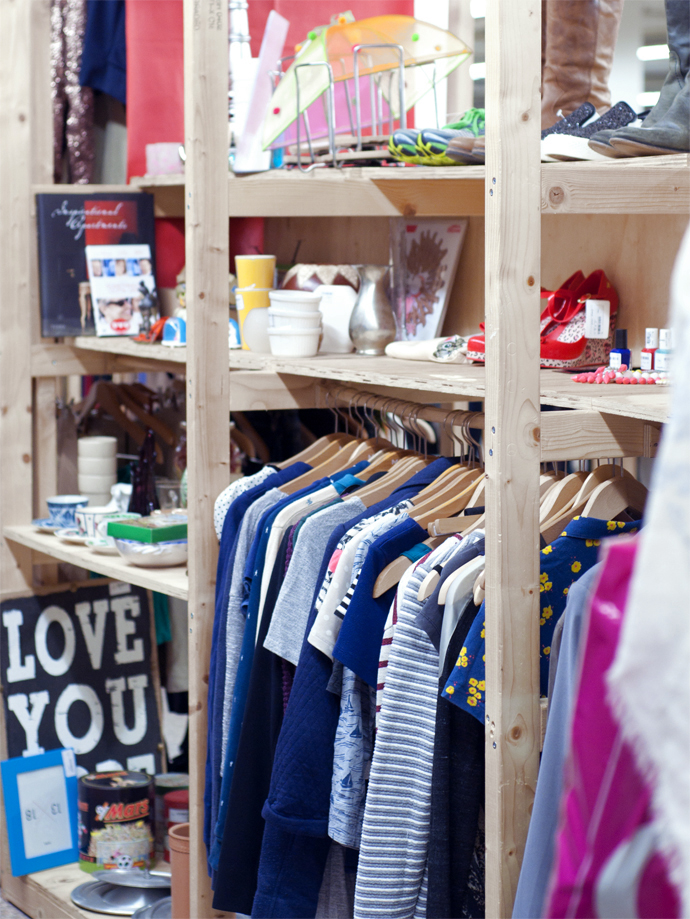 VERKOPEN OF DONEREN?
Waar ik al jaren mee de mist in ging, was 'de Marktplaats hoop'. Hebben we die niet allemaal? Dat hoekje/krat/doos/lade/kastje met spullen die we nog een keer op Marktplaats gaan zetten? Ik vind Marktplaats geweldig om spullen op te kopen, maar verkopen op Marktplaats is een bitch (ik schreef er zelfs een keer een heel artikel over). Zet dus alleen de echt grote en dure dingen op Marktplaats (maximaal vijf stuks). Bespaar jezelf een hoop ellende en frustratie en doneer de rest aan familie of de kringloopwinkel. Kun je de centen echt goed gebruiken of vind je het zonde om iets wat nog helemaal nieuw is naar de kringloopwinkel te brengen? Huur dan een kraam. Ik heb drie weken een kraam gehuurd bij MijnTafel en ik vond het ge-wel-dig. Na elke declutter sessie kon ik direct mijn overtollige spullen kwijt. Los levert het niet zoveel op, al die kleine dingetjes van €2,50/€5,00, maar gooi het allemaal bij elkaar en het kan je een paar honderd euro opleveren. Je hoeft geen prijzen te onderhandelen, niks op te sturen of tevergeefs te wachten op iemand die het in jouw huis op komt halen. MijnTafel zit in Alphen a/d Rijn, Arnhem, Emmen, Goes, Groningen, Haren, Meppel,  Roosendaal, Sneek, Stadskanaal, Winterswijk, Zutphen en Zwolle. Ook is er JouwMarktkraam wat volgens mij precies hetzelfde concept is en dertig vestigingen in Nederland heeft. De kans dat er niet zoiets bij jou in de buurt zit, is héél klein. Op een rommelmarkt staan kan natuurlijk ook, maar dan ben je een hele dag kwijt, moet je heel veel in één keer verslepen en de kans is kleiner dat je veel verkoopt.
♥♥♥
Om jullie een informatie overload te besparen, laat ik het eerst hier bij. Ik wil het later nog eens hebben over het wegdoen van sentimentele spullen (mijn grootste struikelblok) en ook wil ik nog een 'capsule home accessoires project' gaan doen… Coming soon!