Mijn bedoeling was om een Confetti Soap te maken voor vandaag (heel controversieel op een vrijdag) omdat dat zó lang geleden was. Vastleggen wat ik deed ging vorige zaterdag goed en daarna was ik alweer zo hard aan het werk dat foto's a) heel saai waren en b) ik ze vergat te maken. Dus ik heb een super zaterdag met foto's en de rest moet ik er maar bij vertellen…
♥ SUPER ZATERDAG! ♥
Ja, super zaterdag is nog steeds going strong. De ene zaterdag is superder dan de andere (deze was extra super) maar ik doe hem élke week. Het doet me denken aan toen ik klein was en ik op woensdagmiddag vrij was, zakgeld kreeg én we patat gingen eten. Woensdag was absoluut mijn lievelingsdag en nu is zaterdag mijn lievelingsdag. Maar het brengt hetzelfde gevoel naar boven: het is een dag waar ik naar uitkijk, waarop ik extra gezellige en leuke dingen doe (en heel weinig saaie of vervelende dingen). Het is echt een aanrader, vooral als je heel hard werkt…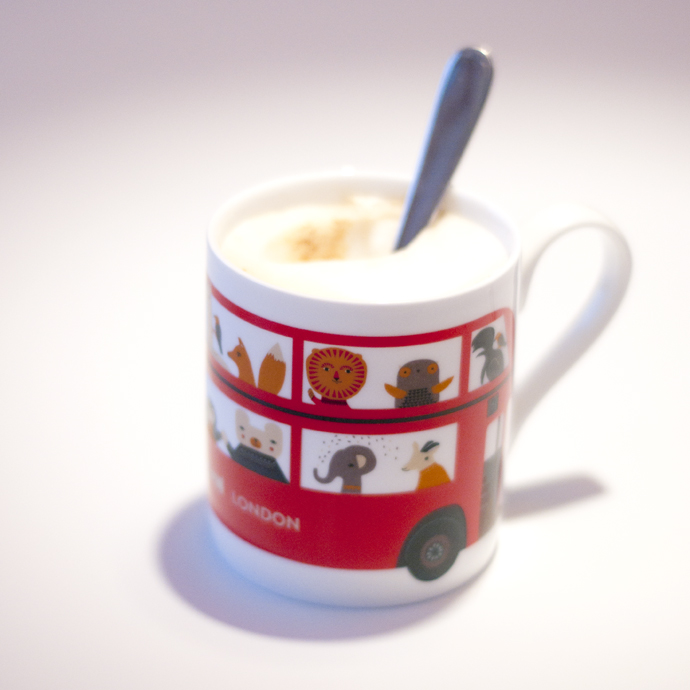 Zaterdag begon met extra lekkere koffie. Ik deed een theelepel maple sirup en een dikke snuf kaneel door mijn koffie en het was meteen winter/kerstkoffie. Héél lekker. Ga ik komende zaterdag weer doen.
Na yoga en ontbijt liep ik naar de stad (hallo crunchy herfstbladeren en roze gebouw) voor een potientiele-Sinterklaas-cadeautjes-zoektocht én voor een nieuwe geurkaars. Ik heb een béétje een geurkaars verslaving en sta rustig een half uur alle geurkaarsen bij TKMax te besnuffelen. Dan maak ik een top drie, besnuffel ze nog een keer en de winnaar gaat mee naar huis. Deze keer was dat een kaars die ruikt naar kerstboom.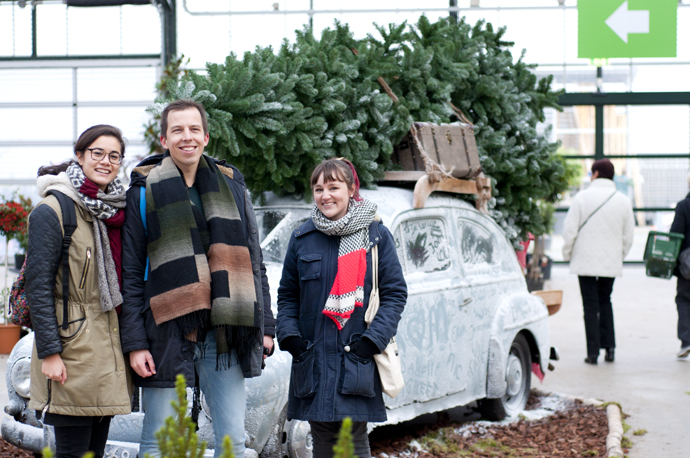 's Middags gingen Tom en ik met Koos en Delana naar de kerstafdeling van Tuinland. Dat is elk jaar een geweldig spektakel en Delana en ik hadden bedacht om er een heuse excursie van te maken. Enjoy the little things right? Op een paar kerstsokken voor Delana en warme chocolademelk in het 'Tuincafé', kochten we niks, maar we hebben we ge-oooehd en ge-aaaaahwd om alle over the top kerstversiering. Kijk hier:
Chocolademelk met slagroom is serious business guys…
♥ MINI UPDATE ♥
Zoals ik al zei, werk ik verder heel hard. De agenda kan ik vandaag ophalen bij de drukker (spanneeeeeeeend), de HEMA deadline voor deze week is ook weer gehaald en ik ben de hele week op tijd naar bed gegaan om acht uurtjes te kunnen slapen (want: Happiness Project).
Ik heb het op het moment een beetje drukker dan ik zou willen, maar het gaat nèt. En daarbij: het is bijna kerst. En alhoewel ik heel graag een relaxte december wilde dit jaar, moet ik toch toegeven dat dat wel heel lastig is met mijn beroep. Dit is nou eenmaal de drukste tijd van het jaar. En zolang ik tijd heb voor super zaterdagen en om lang genoeg te slapen, dan moet het toch goedkomen.
En deze is voor alle Belgjes die toch wel heel graag een agenda willen: Tom en ik gaan dit weekend onderzoeken of we een manier kunnen vinden om dat voor elkaar te krijgen zonder dat het me teveel extra werk oplevert. Misschien een aangepast product in de webshop, misschien een gelimiteerde tijd om hem te bestellen (zodat ik alle buitenlandse orders in één keer kan doen). Meer nieuws hierover ná het weekend.
♥♥♥
Wat gaan jullie morgen doen op super zaterdag?