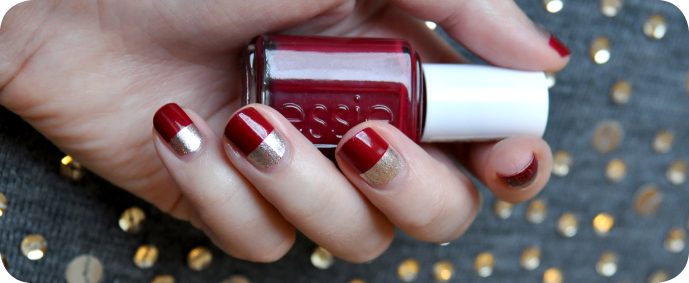 We zitten er tot over onze oren in, de feestdagen! En daarom duik ik er met nagels en al maar gewoon in. Samen met een rolletje plakband, Essie en OPI heb ik er weer wat moois van gemaakt.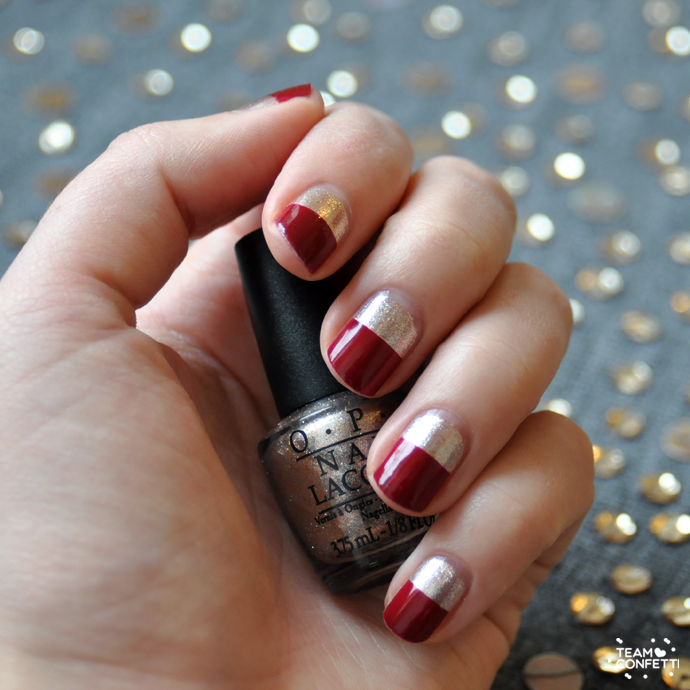 Als basis lakte ik mijn nagels goudkleurig met OPI Designer The Better. Dit is een mini-nagellak die in de Muppets Collectie zat van de winter van 2011.
Ik pakte mijn plakband erbij en plakte iets minder dan de helft van mijn nagel af. Zorg dat je nagels goed droog zijn voordat je de plakband plakt, anders trek je de onderliggende laag nagellak er weer af. Het helpt om de plakband iets minder plakkerig te maken door het een paar keer op de binnenkant van je hand te plakken.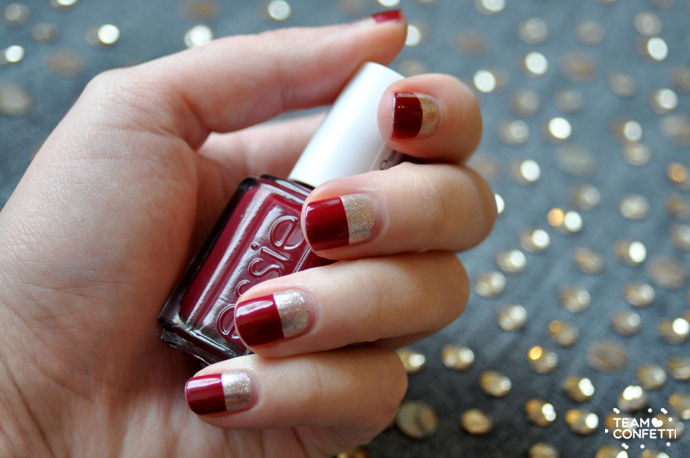 De rode kleur is Size Matters van Essie. Nadat je je nagel rood hebt gelakt, verwijder je meteen de plakband. Anders droogt de nagellak en blijft plakken aan de plakband.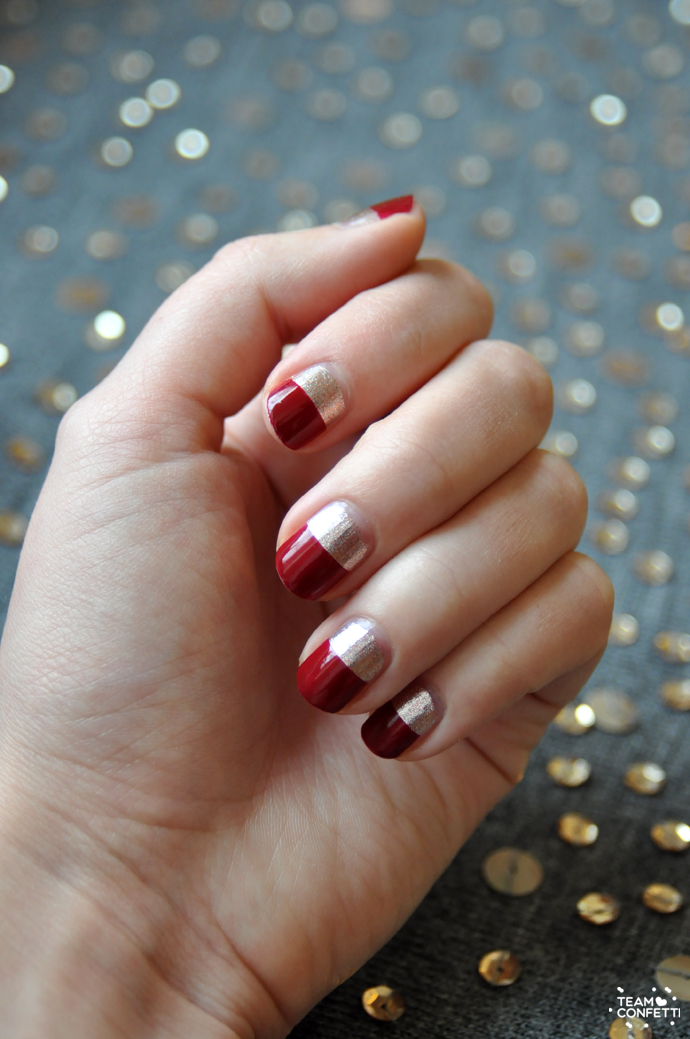 Et voilà, je bent feestdagen-proof! En nu gauw weer door met gedichten schrijven en cadeautjes inpakken…
De mini setjes van OPI kosten €18,95 en zijn o.a. te koop bij DA en Douglas. OPI Designer The Better is niet meer te koop in de winkel. Goed(kope) alternatief is NYC Full Metal Jacket (€2,29) en is te koop bij Kruidvat.
Essie nagellakken kosten €9,99 en zijn verkrijgbaar bij de meeste filialen van Etos en DA.