Vorige week schreef ik vier aandachtspuntjes voor mijn Happiness Project in juli en ik heb nú al een update, terwijl juli nog niet eens begonnen is. Dat is nog eens een valse vliegende start! Ik ontdekte een magische manier om kilo's kwijt te raken maar kwam ook een paar struikelblokken tegen…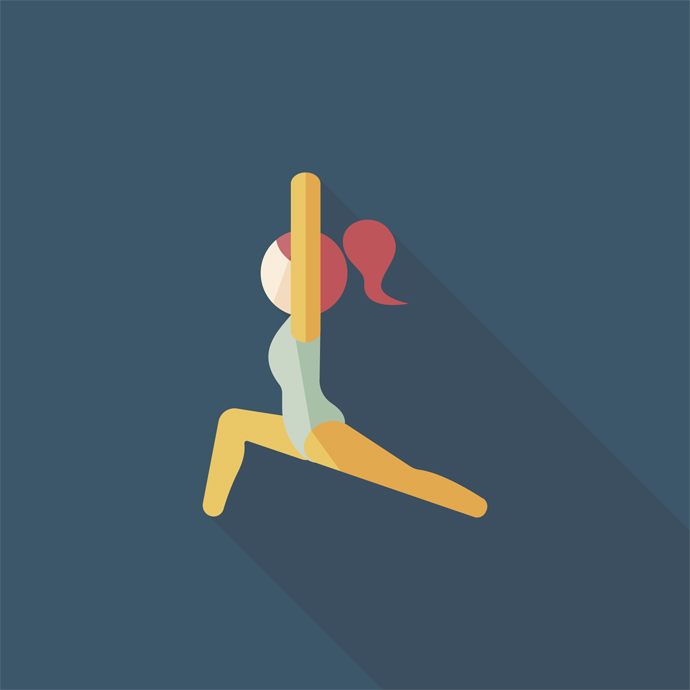 Een paar kilootjes lichter.
Dit onderdeel gaat ontzettend goed, maar dat komt stiekem omdat ik hier al een maand mee bezig ben. Het begon met de stappenteller en yoga omdat ik meer energie wilde en meer connectie tussen mijn hersenpan en mijn lijf. Mijn hoofd gaat namelijk vaak 1000 kilometer per uur terwijl mijn lijf er maar een beetje bij hangt. Toen het stappen en de yoga lekker ging en ik meer energie kreeg (ik ben nu vrolijk en energiek in de ochtend terwijl ik eerder als een soort tierende holbewoonster door het huis strompelde), besloot ik ook tijdelijk te stoppen met mindless snacken. Want tussendoor snacken was een gewoonte geworden in plaats van een traktatie. Ik hou veel teveel van donuts en onion rings om ze uit mijn leven te bannen, maar het moet een treat zijn en niet iets wat ik eet uit verveling of omdat ik te laat ben begonnen met koken. De combinatie van yoga, stappen en een soortvan-snack-verbod bleek magisch, want ik ben al meer dan twee kilo kwijt. Door goed na te denken wat voor soort beweging ik prettig vind (alles waarvan je níet gaat zweten, waarna je níet naderhand hoeft te douchen en waarvoor je níet naar de sportschool hoeft vind ik ok) kan ik het vrij makkelijk volhouden. Ook kwam ik erachter dat als ik iets elke dag doe, het sneller een gewoonte wordt en ik het makkelijker vol houd dan als ik het drie keer per week zou doen. Voor mij geen runners high of bootcamp met schreeuwende instructeurs naast me. Maar de dag beginnen met Yoga with Adrienne en een extra paar rondjes door het park lopen (ook als het regent) zijn voor mij perfect.
Maak ruimte.
Ook hier ben ik heerlijk mee bezig geweest. Ik hou eigenlijk heel erg van ruimte maken en dingen weggooien, maar zoals ik vorige week al zei, zijn mijn emoties vaak een struikelblok. Foto's op mijn telefoon verwijderen (terwijl ze gewoon online én op mijn computer staan) voelt als een marteling. Alsof ik al die mini herinneringen harteloos weggooi. Maar ik ben ervoor gaan zitten en heb rigoureus  een paar duizend (ja echt, zo erg was het) foto's verwijderd. Ook heb ik bijna alle foto's die ik had ontvangen via WhatsApp, in de digitale prullenbak gegooid. Net zolang totdat ik genoeg ruimte had om mijn telefoon na duizend jaar weer te updaten. Nu heb ik eindelijk alle emoji's die ik al zolang wilde gebruiken (hallo mr. unicorn) en kon ik de podcast app downloaden. Het voelde echt als een kleine overwinning!
Ook fysiek is er erg veel het huis uitgegaan. Een oude monitor, een kast, een hele lade met pennen die niet fijn zijn, flessen alcohol die we niet drinken (ik hou niet van Berenburg) en spelletjes die we niet spelen (ik hou ook niet van spelletjes spelen, ik durf het eindelijk toe te geven). Waarom we al die dingen eindelijk weg konden doen, was omdat ik steeds in mijn hoofd en hardop tegen Tom herhaalde: 'De volgende keer dat we gaan verhuizen, wil je dit dan inpakken? En nog belangrijker, wil je het weer uitpakken en een plekje geven in een nieuw huis?'. En bij dingen die we niet vaak gebruiken (en die geen 'joy sparken' zoals schuurmachines of scanners) stelden we de vraag: 'Is het duur om opnieuw te kopen als we het ooit weer nodig hebben?'. We zijn ongeveer op één derde van ons huis, dus er valt nog wel wat uit te mesten, maar we hebben de smaak te pakken (en een stok achter de deur).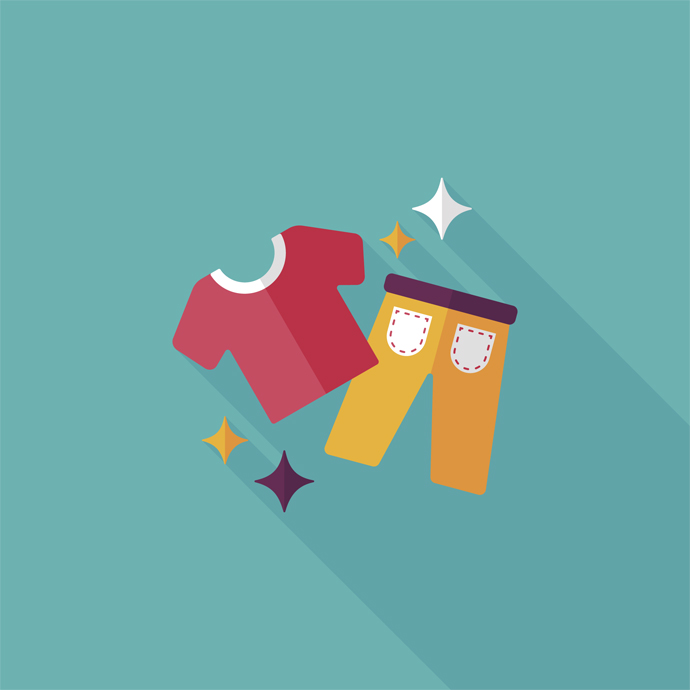 Stop met uitstellen.
We zijn een to do lijstje begonnen, maar verder zijn we nog niet gekomen. Vooral omdat we zo hard aan het opruimen zijn geweest. Wel hebben we meteen de bakjes met kleingeld die we tegenkwamen tijdens het opruimen bij elkaar gegooid en in zo'n machine bij de bank gemieterd. Er staat nu €12,46 bijgeschreven op onze rekening (dat zijn een heleboel 5-centjes). Ook brachten we alle spullen die weg konden direct naar de kringloop en hebben de lege drankflessen in de glasbak gegooid. Dat klinkt een beetje kinderachtig om te benoemen, maar normaal zetten we die dingen zo'n drie weken in de gang (of een half jaar) dus ik was trots op de directe actie. Ook gooi ik nu meteen het oud papier weg dat anders zou gaan liggen verrotten bij de voordeur en zet ik meteen weer een was aan, zodra alle kleding op de droogrekjes droog is (nu heb ik altijd schone onderbroeken, wat een feest). Het zijn hele kleine dingen, maar het zorgt voor een opgeruimder huis en geeft een gevoel van controle. Als ik bij ben met de was, kan ik de wereld aan…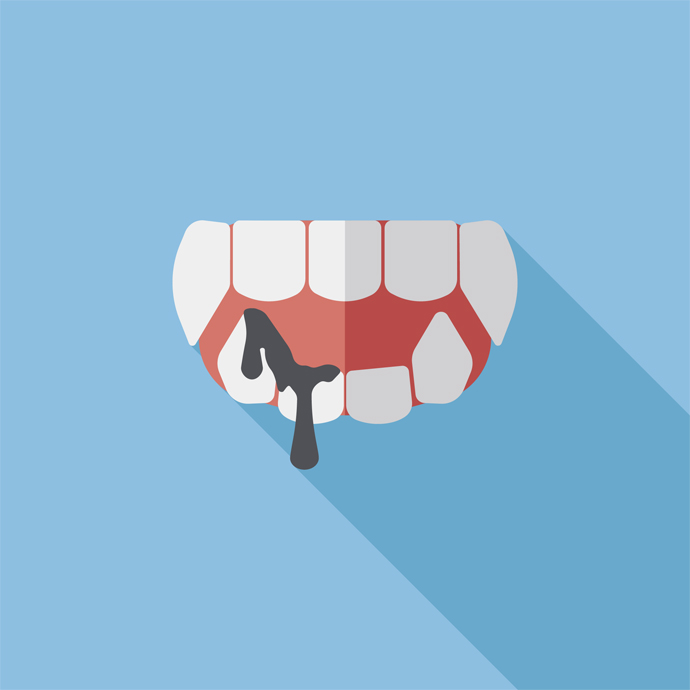 Hou op met zeuren, wees tevreden met wat je hebt.
Van alle patronen, wordt dit misschien wel de lastigste om te doorbreken. Ik ben nu zo ver, dat als ik ergens over zeur, ik het me besef en daarna probeer iets positiefs te zeggen. En die enkele keer dat ik me bedenk dat ik op het punt sta ergens over te gaan zeuren, dan knijp ik mijn mond dicht. Omdat ik zo hard bezig ben met me inhouden, zeg ik uiteindelijk helemaal niks omdat ik niet genoeg concentratie over heb om ook nog iets positiefs te bedenken. Van af en toe chagrijnig ben ik nu naar af en toe gefrustreerd gegaan (omdat ik mezelf steeds de mond snoer) en ik hoop dat dat uiteindelijk verandert in ook écht positiever naar de wereld en mijn omgeving kijken. We shall see…
♥♥♥
Ik ben blij dat ik héél juli nog heb om aan deze puntjes te werken. Dat huis uitmesten moet wel gaan lukken denk ik, maar voor een positievere instelling kweken kan ik nog wel een paar weekjes gebruiken!
En ik ben benieuwd door alle reacties de vorige keer: wie is er nog meer met een Happiness Project begonnen of is het boek gaan lezen/luisteren?
♥♥♥
Bronnen: afbeelding yoga, afbeelding telefoon, afbeelding schone kleren en afbeelding grom
zijn afkomstig van Shutterstock.