Vorige week vrijdag vertelde ik over het boek The Happiness Project van Gretchen Rubin en mijn plannen om ook eens flink met mijn eigen happiness aan de slag te gaan. Ik wilde eigenlijk van alles tegelijkertijd gaan doen (zo pak ik dingen wel vaker aan, met gematigd succes) maar omdat er wel 1000 verschillende aandachtspuntjes door mijn hoofd gingen, leek me een zes-maanden-project tot het einde van 2016 het beste idee. Elke maand heeft een ander thema en het thema van juli is: LIGHTEN UP.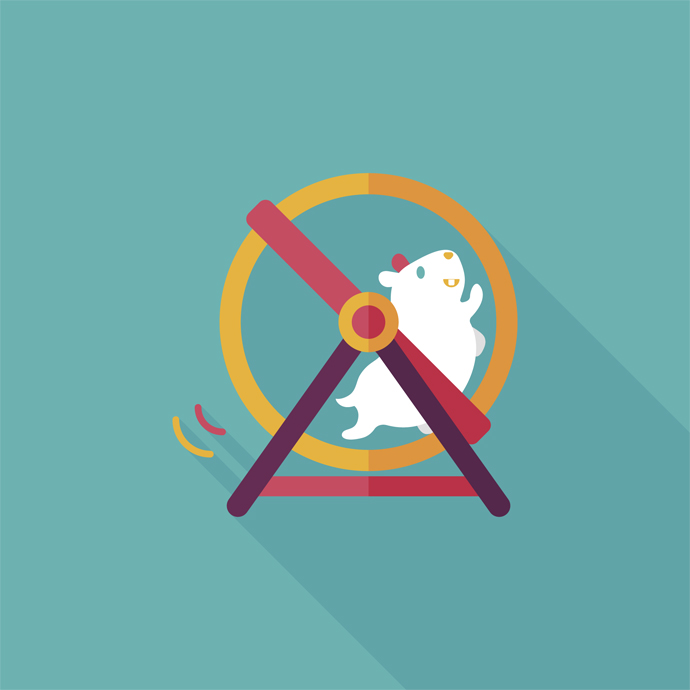 Een paar kilootjes lichter.
Lighten up is in dit geval heel erg letterlijk. En het is niet alsof ik mezelf te dik vind (voedingscentrum.nl zegt dat ik een perfect gewicht heb voor mijn lengte) maar ik zat net niet helemaal lekker in mijn vel. Een paar jaar geleden was ik een stukje zwaarder dan dat ik nu ben. Toen ik mijn baan verloor viel ik aardig wat kilo's af doordat ik veel plezier had met werken voor mijn eigen bedrijf (in plaats van voor een baas), meer bewoog, het zogenaamde krentendieet volgde (lees er hierover) en doordat ik niet meer op kantoor werkte, at ik niet meer dagelijks goedkope slagroomtaart. Op mijn oude werk was er namelijk erg vaak en véél taart (en patat op vrijdagmiddag). Nadat ik die taart/patat/stress kilo's kwijt was, voelde ik me goed. Niet super skinny, maar ook niet met teveel rolletjes. Precies goed. Maar omdat ik vorig jaar weer veel stress had, in een dipje raakte en daar vanaf begin dit jaar langzaam weer uit aan het klauteren ben, kwam ik weer aan. Ik had weinig zin om goed voor mezelf te zorgen, was altijd moe en van een sugar rush voelde ik me dan altijd weer ietsje beter. Geen wonder dus dat de weegschaal weer wat omhoog schoot… Wat ik vooral wil bereiken is me weer één geheel voelen en mijn lichaam respecteren en waarderen (het is potverdorie gezond en alles doet het).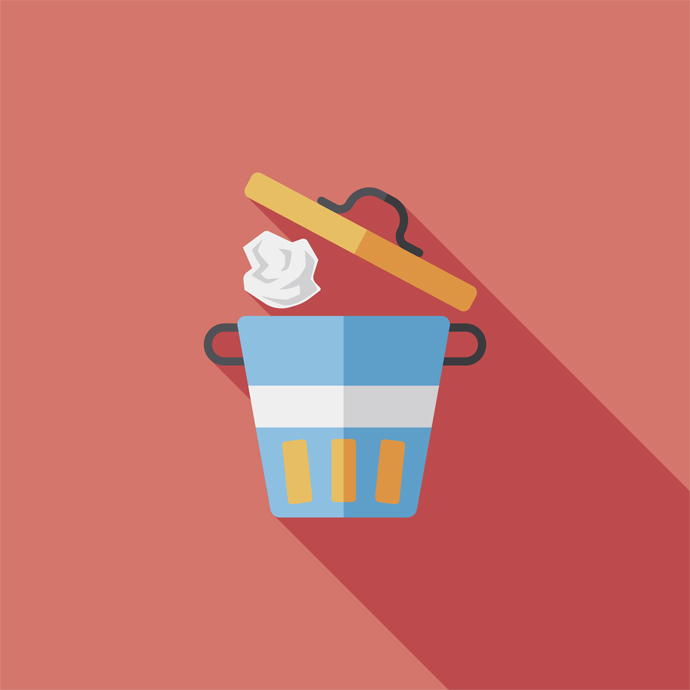 Maak ruimte.
Ik ben zo iemand die ontzettend gehecht is aan spullen (sentimentele waarde), maar ook gek wordt van de hoeveelheid spullen om zich heen. Twee jaar geleden deed ik mee aan de 100 things challenge en gooide ik een jaar lang elk seizoen 100 dingen weg. Ook luisterde ik het boek van Marie Kondo twéé keer en weer ging er een hoop richting de kringloop. Daardoor zijn we al een hoop ballast kwijt, maar nog steeds kan ik moe worden als ik bedenk hoeveel fysieke bezittingen we nog hebben. Ik vind het heel lastig om spullen weg te doen met een emotionele waarde en omdat ik een olifantengeheugen heb, zit aan bijna elk voorwerp in ons huis wel een herinnering vastgeplakt. Maar niet alleen fysieke spullen zitten me in de weg, ook digitaal heb ik een heleboel JUNK. Mijn telefoon staat zo vol met foto's dat ik al in geen eeuwen een update heb kunnen doen, er zwerven cd's door het huis met alle bestanden van mijn oude laptop, ik werk al eeuwen vanaf een externe harde schijf waar ik geen back-up van heb en ik heb eigenlijk geen idee wat er allemaal op staat. Ik zou zo graag wat meer ruimte hebben, wat minder afgeleid worden door troep en bovenal: weten wát ik heb en wáár het ligt.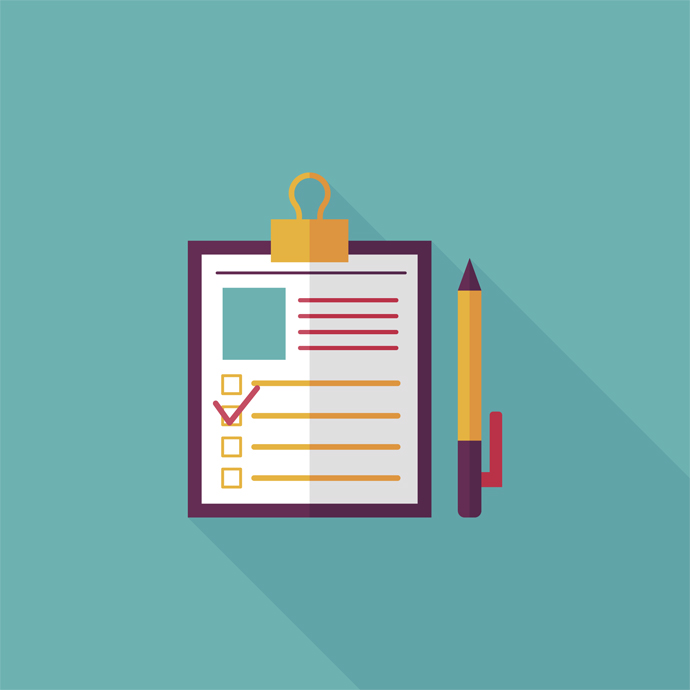 Stop met uitstellen.
Er zijn van die dingen die altijd in je achterhoofd zitten te porren. Dingen die je moet uitzoeken of doen maar die niet zo leuk zijn, saai, veel werk, nu niet zo belangrijk of ronduit deprimerend. Zoals een samenlevingscontract opstellen. Of die doos met oude verfblikken naar de stort brengen. Of het achterlampje van mijn fiets repareren. Of checken of de katten alweer hun jaarlijkse prikje moeten hebben. Of toch eindelijk een schoonmaakster inhuren (Tom is al jaren een groot voorstander van dit idee, maar ik was er nooit klaar voor). Ik word meteen chagrijnig als Tom begint op te noemen wat we allemaal nog moeten doen. Hij praat, ik ontken en samen doen we er niet veel aan om het te veranderen. Er moet iets gaan gebeuren! Een concrete lijst maken met wat we nog moeten doen, een planning maken (met een goede planning kan ik alles aan) en het gewoon gaan DOEN. Want als ik niet meer over die dingen hoef na te denken, dan wordt het weer een stukje lichter in mijn hoofd.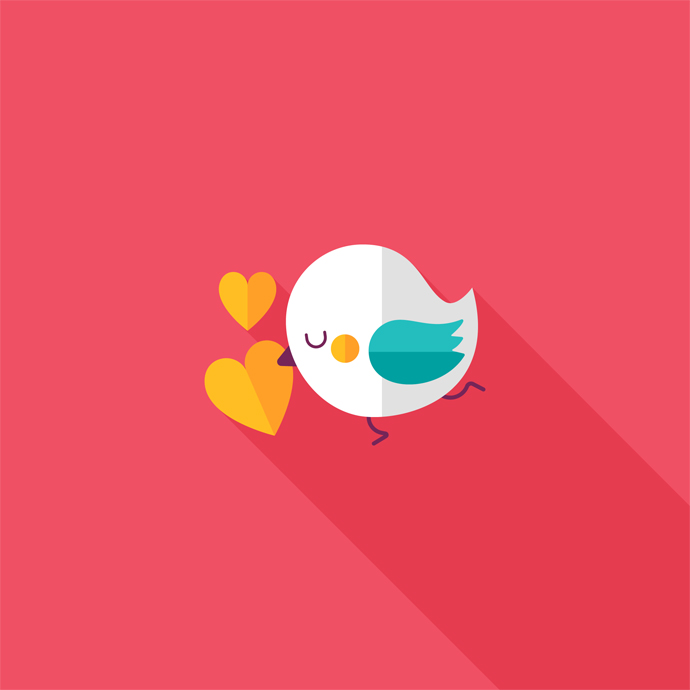 Hou op met zeuren, wees tevreden met wat je hebt.
Stiekem ben ik best een zeurpiet. Maar klagen, miepen en zuchten maken een situatie meestal niet beter. Je bent een buzz kill voor je omgeving, je maakt mensen minder aan het lachen en inspirerend ben je al helemaal niet. Praten over je problemen, je hart luchten en om hulp vragen is HEEL BELANGRIJK en vallen dan ook niet onder de categorie zeuren (laat dat even duidelijk zijn). Ik zeur bijvoorbeeld een hoop tegen Tom. Dat hij het anders moet doen, te weinig rekening met me houdt, niet genoeg doet in het huishouden en ga zo maar door. Ook zeur ik een hoop over de buurt waar ik in woon, over onvoldoende waardering die ik soms krijg voor mijn werk, dat ik altijd moe ben, dat dingen niet genoeg opschieten of juist te snel gaan. Er komt geen einde aan. Ik wil veel liever dingen van een andere kant bekijken, een praktische oplossing vinden voor een probleem of het GEWOON LATEN GAAN. Ik wil me dankbaar, liefdevol, geduldig en bovenal tevreden voelen. En daarvoor moet ik toch echt mijn houding gaan veranderen.
♥♥♥
Als jullie nog tips hebben voor een 'lichter' leven of óók aandachtspuntjes hebben waar jullie aan willen werken deel ze dan vooral. Samen kunnen we alles aan!
♥♥♥
Bronnen: afbeelding hamster, afbeelding prullenbak, afbeelding checklist en afbeelding vogeltje
zijn afkomstig van Shutterstock.