Gastblog door Noortje – Om met papier te werken hoef je geen origami wizard te zijn. Ik laat vandaag zien hoe je door middel van papier een stukje muur of object op een simpele manier op kunt leuken. Voor de paper dare devil is er als bonus een papieren pinguïn tutorial, voor als je nog even de blits wilt maken op kerstavond.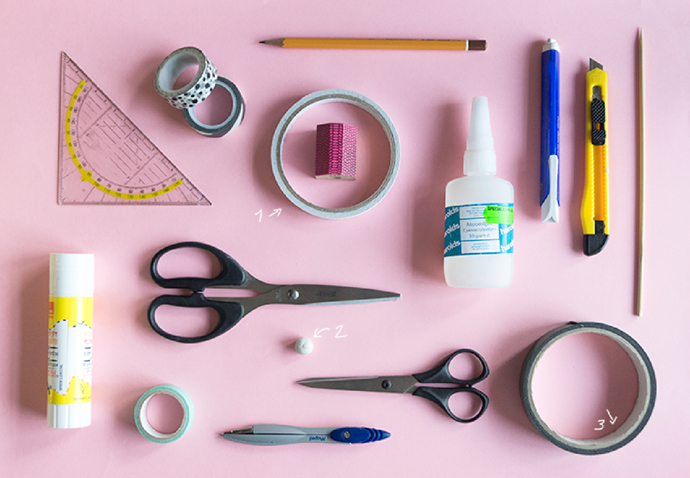 Hierboven zie je alle tools die ik gebruik om te werken met papier. Don't worry, je hebt niet alles nodig! Wat wel heel handig is: 1. dubbelzijdig tape van de action (29 cent!), 2. gummyplaksel en 3. 3d tape. Mijn tape komt van een speciaalwinkel maar bij de action verkopen ze ook dubbelzijdig klevende schuimrubbertjes die net zo goed dienst zullen doen! Wanneer je spuitlijm in huis hebt, komt dat bij de pinguïns ook goed van pas, maar het is niet persé nodig.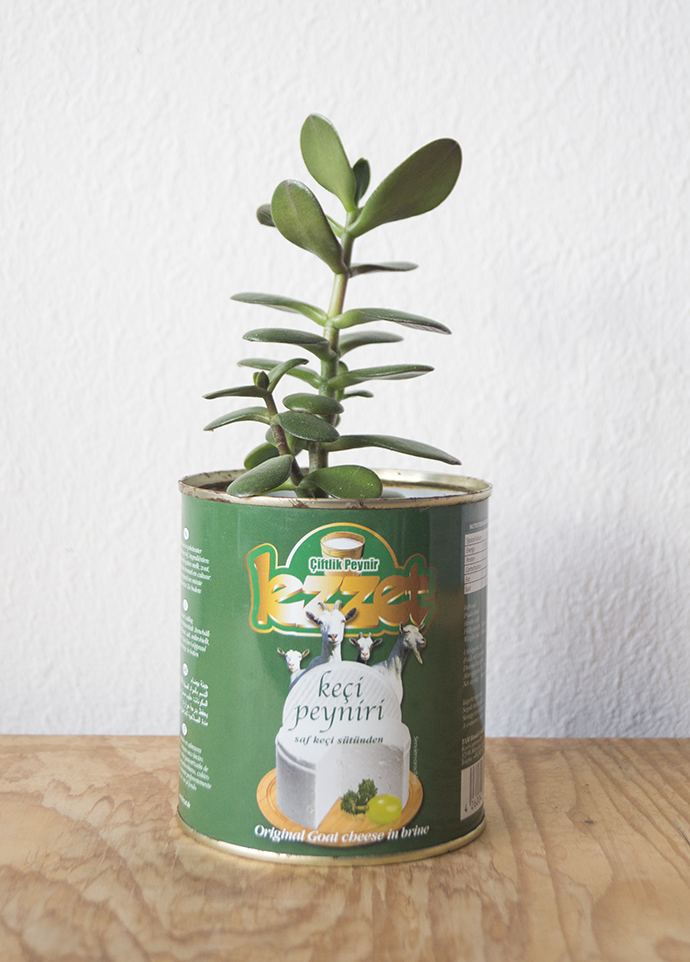 #1 PLANTENPOT
Laten we beginnen! Ik kreeg een tijdje geleden een plantje van familie. Hij werd voor het vervoer geplant in een blik waar geitenkaas ingezeten had. Hoe leuk ook, ik wilde hem toch een uiterlijk geven dat iets beter in mijn kamer zou passen. Omdat ik met papier werk, heb ik ruim keus aan kleuren. Toch hoeft het niet moeilijk te zijn om aan mooi papier te komen. Er is superleuk cadeaupapier te koop of misschien heb je cadeaupapiertjes bewaard? Ook kan de Hema en zelfs de Action nog wel eens verrassen. Als je toch het geluk hebt in de buurt van een creatieve winkel  te wonen, loop dan eens naar binnen! Het fijne aan papier is dat je voor weinig geld mooie kleuren kunt scoren!
Ik wilde voor twee vlakken gaan, verdeeld door een diagonale lijn. Voor de mal heb ik papier gebruikt dat toch al weg gegooid zou worden. Kijk even goed vanaf welke kant je de plant er het mooist uit vindt zien. Dit wordt de voorkant. De stroken papier heb ik aan de achterzijde vastgeplakt met simpele washi tape.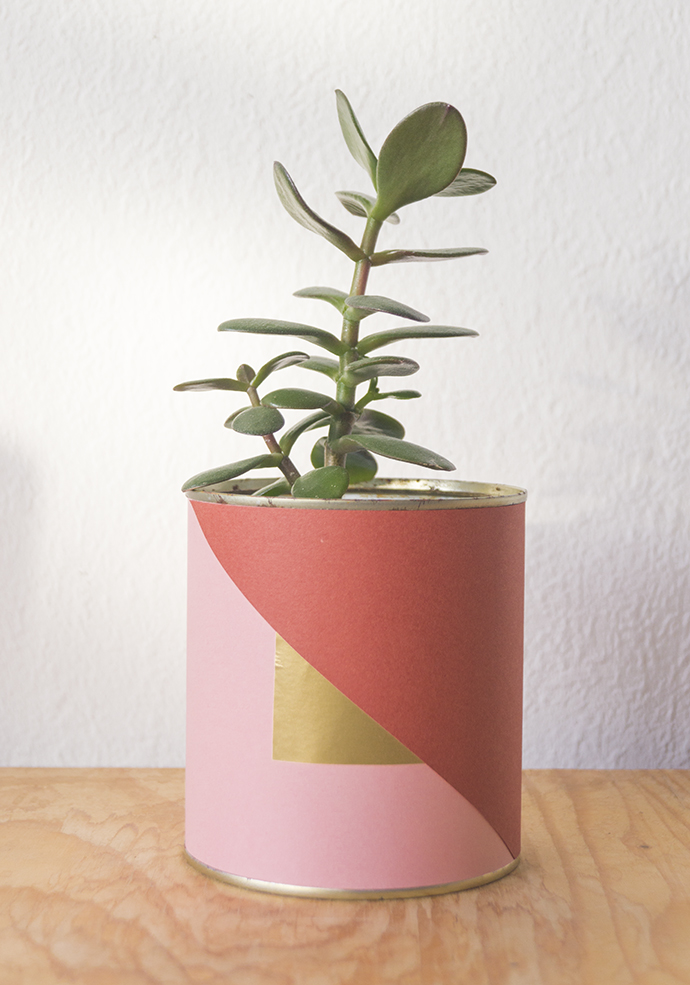 Ik heb het puntje van het vlak met de schuine kant voorzien van dubbelzijdige tape en vastgeplakt. Als finishing touch heb ik nog een vierkantje geknipt uit goud papier en dit voor de helft onder het schuine vlak geschoven. Deze simpele plantenpot make-over doet het ook goed als low budget kerstcadeautje!
#2. ORIGAMI BEHANG
Soms heb je van die stukken muur waarvan je niet weet wat je er mee moet. Een lijstje of schilderij aan de muur kan dan een oplossing zijn, maar wat dacht je van origami behang? Het WWF heeft een jaar geleden een hele collectie aan free origami animal templates uitgebracht ter ondersteuning van een campagne.
Natuurlijk heb ik er een paar uitgeprobeerd maar ze zijn nog best moeilijk! De walvis kan echter iedereen maken, heeft een mooie eenvoudige vorm en oogt daarom rustig als 'behang'.
De tutorial kun je hier vinden. Ik heb origami-papier gebruikt dat te vinden is bij winkels als Bruna en Hema. Vervolgens heb ik de walvissen opgehangen door aan de achterzijde een stukje gummy te plakken. Ook dit materiaal is bij de Bruna te koop. Maar je kan net zo goed een stukje tape gebruiken.
#3 PINGUIN TUTORIAL.
Dit jaar maakte ik niet alleen mijn eigen kerstkaart, maar ook de kerstkaart voor het bedrijf waar ik parttime voor werk. Voor de kerstspecial dacht ik meteen aan pinguïns. Ik kon ze dupliceren van een eerder project. Terwijl ik de mallen aan het maken was, kwam ik op het idee om er een free template van te maken. Nu kan iedereen zo'n blije pinguïn in elkaar knutselen!
Het maken van deze pinguïns is niet heel erg moeilijk maar wel een precies werkje waarbij een beetje concentratie vereist is. Ook is het dubbelzijdige tape hierbij een absolute must. Je kunt ook lijm gebruiken, maar dan heb je nog meer concentratie en geduld nodig. Ik heb spuitlijm gebruikt om de onderdelen vast te plakken. Als je dit niet hebt, kun je ook fotolijm gebruiken of ze met een paar stipjes gewone lijm vastplakken. Alle onderdelen zijn in spiegelbeeld, dus de lijmkant wordt de onderkant. Kunnen jullie het nog volgen?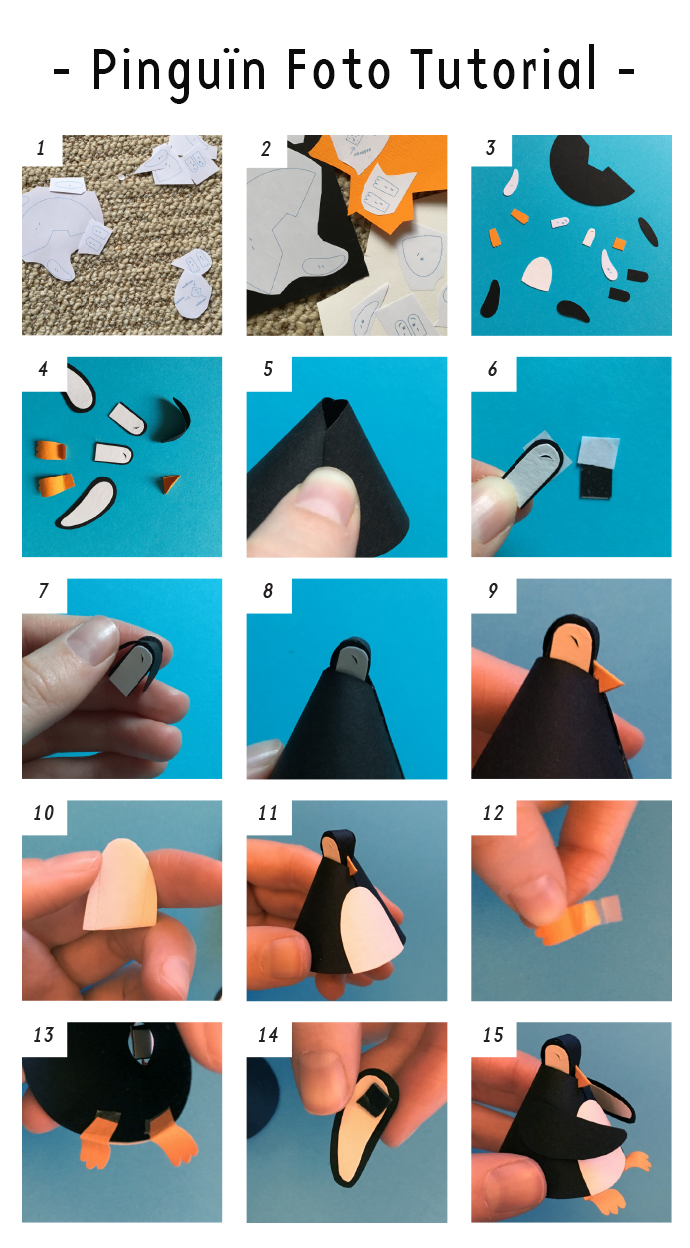 Benodigdheden: template, schaar, (spuit)lijm, dubbelzijdig tape, oranje – wit en zwart iets steviger papier, stanleymesje, snijmatje (of dik karton), 3d tape, saté prikker of penseel.
1. Knip alle onderdelen uit en sorteer ze op kleur.
2. Plak de onderdelen op het papier.
3. Knip alle onderdelen uit en verwijder de mallen.
4. Snijdt de oogjes uit, plak de witte onderdelen op de zwarte en krul de voetjes om een saté prikker of penseeltje.
5. Rol het lijfje even over een pritstift of iets anders ronds, zodat je hem makkelijk vast kunt plakken.
Zoals je op de mal kunt zien, is de ene kant een plakstrook. Daar leg je de andere kant overheen, probeer het even uit. De tape plak je op de kant die over de plakstrook heen gaat. Zo voorkom je dat je tape ziet zitten. Het kan zijn dat de onderkant niet helemaal rond uitkomt, knip die dan even bij.
6. Plak dubbelzijdige tape op de achterkant van het hoofdje en knip langs de randjes af.
7. Herhaal bij het andere hoofdje, verwijder de tape en plak ze aan weerskanten van de langwerpige ovaal.
8. Schuif nu het hoofdje in het gat van het lijfje, Het is even prutsen en misschien moet de ovaal iets smaller worden geknipt om te passen. Gelukkig kun je het dubbelzijdige tape makkelijk verwijderen en weer herplakken.
9. Vouw en knip de neus in en schuif deze ook in het gat, net voor het hoofdje zoals op de foto.
10. Plak dubbelzijdige tape op de achterkant van de witte buik en plak deze op het lijfje.
11. Het zou er nu zo uit moeten zien.
12. Plak tape op de voetjes zoals op de foto.
13. Bevestig ze op deze manier aan weerkanten van de buik met een beetje overlap.
14. Voorzie beide vleugels van 3d tape en bevestig aan weerszijden van de pinguïn, kijk goed op de plaatjes om te zien waar ze moeten komen.
15. Klaar is je pinguïn!
Ook al ben ik zelf een diehard tutorial lurker (ontzettend leuk om te lezen en te zien, maar van het zelf doen komt het haast nooit) zou ik het heel leuk vinden als iemand van jullie een poging zou wagen. Als je iets hebt gemaakt en het plaatst op social media tag mij er dan even in, dan kan ik het zien! Awesome! Op instagram is dat @noortjebosma en op facebook Noortje Bosma – Illustration. Succes met de tutorials en knutsel ze!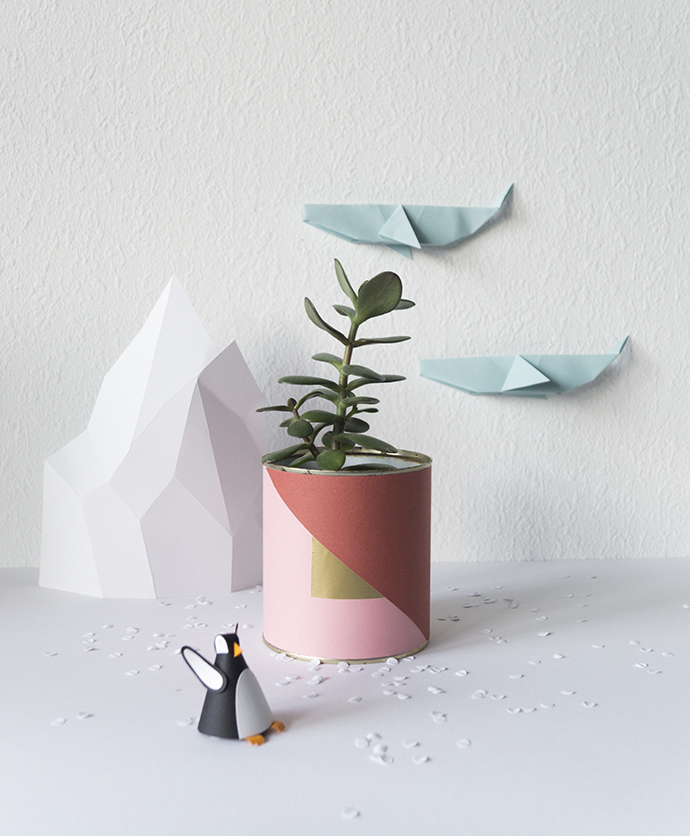 ♥♥♥
Noortje is een vrolijke illustrator uit Rotterdam met een passie voor papier en kleur. Hier op teamconfetti schrijft ze artikelen waar je iets van kan leren, maar waar je vooral vrolijk van wordt.