I really enjoy browsing the internet, looking at interior pictures. Here are some of my favorites!
Ik kan er wel naar blijven kijken, mooie interieurplaatjes. Haal er altijd veel inspiratie uit voor mijn eigen huis. Kijk mee naar een aantal van mijn favoriete interieurs!
Het valt vast helemaaaal niet op, maar ik hou van huizen met een vintage inrichting!
Vooral meubels uit de jaren 50/60 spreken mij aan. Mooie kuipstoeltjes, gecombineerd met strakke tafels en kasten, veel hout en warme kleuren.
Combineer oud met nieuw, dit staat al snel leuk!
Voor mij hoeven meubels niet perfect bij elkaar te passen,
tweedehands spullen maken een inrichting persoonlijker.
Veel verschillende zithoekjes vind ik ook altijd erg gezellig staan.
Hierdoor heb ik zelf wel een overschot aan stoeltjes in huis…en je moet er ook wel de ruimte voor hebben!
Bron van bovenstaande foto's: Pinterest.com / Apartmenttherapy.com / Tumblr.com
Hou je ook van vintage, maar heb je geen zin om alles tweedehands te kopen?
Bij OTTO hebben ze een aantal meubels & woonaccesoires met de vintage look, kijk maar: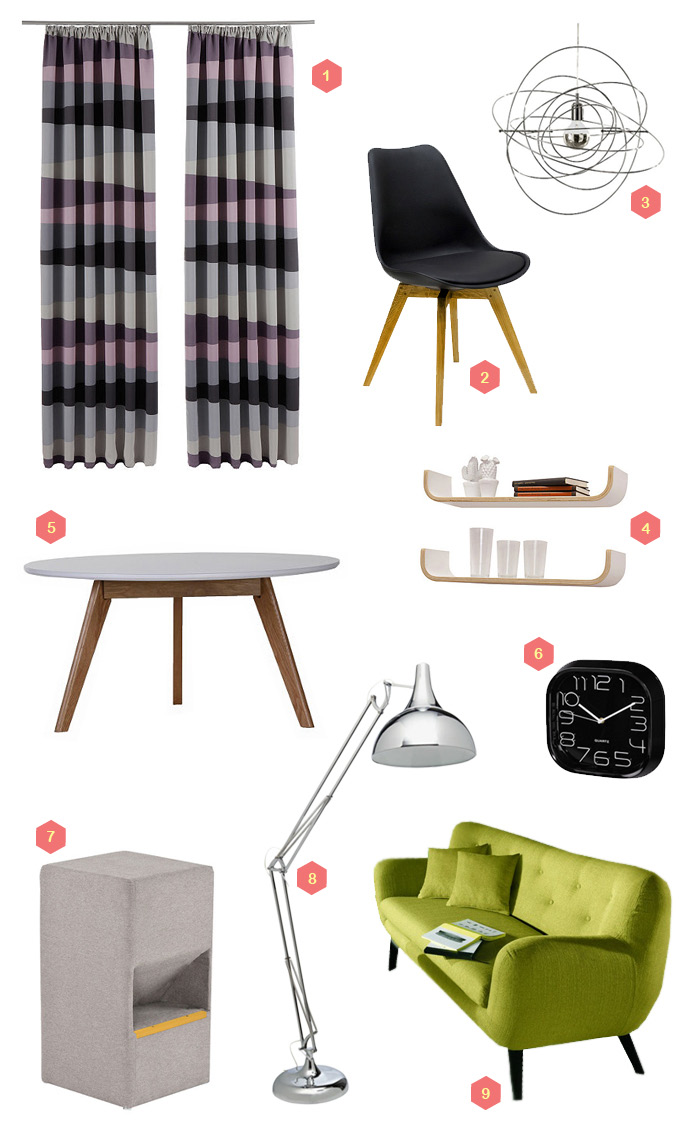 Ook wanneer de vintage look niet echt jou ding is kun je prima terecht bij OTTO.
Neem bijvoorbeeld een kijkje op www.otto.nl.
Hier vind je alles wat je nodig hebt om je huis, naar jou eigen smaak, in te richten!
***
Wat is jullie favoriete interieurstijl?
Hebben jullie veel tweedehands meubelen, of vooral nieuwe spullen?