I got a bit bored with my plain black purse, so I decided to spice it up with a splash of color!
Ik heb dit zwarte tasje een paar jaar geleden bij de kringloopwinkel gekocht. Hoewel ik 'm nog steeds veel gebruik, vind ik het de laatste tijd een beetje een saai tasje. Ik besloot om met wat acrylverf een subtiel kleuraccent aan te brengen!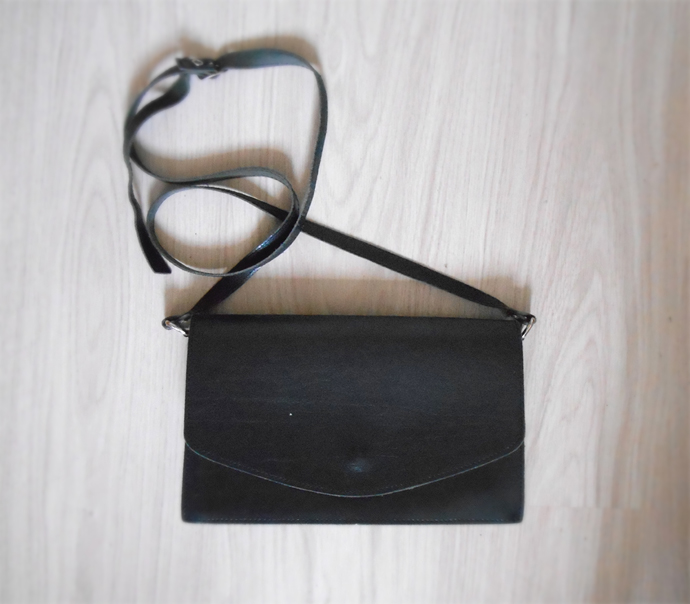 Dit is 'm, het is een vrij simpel zwart leren tasje.
Het formaat is erg fijn, hij is niet zo groot, maar ik kan er toch veel in kwijt.
Aangezien ik van de kleur zwart hou, besloot ik de buitenkant te laten zoals ie was.
It's a plain black leather purse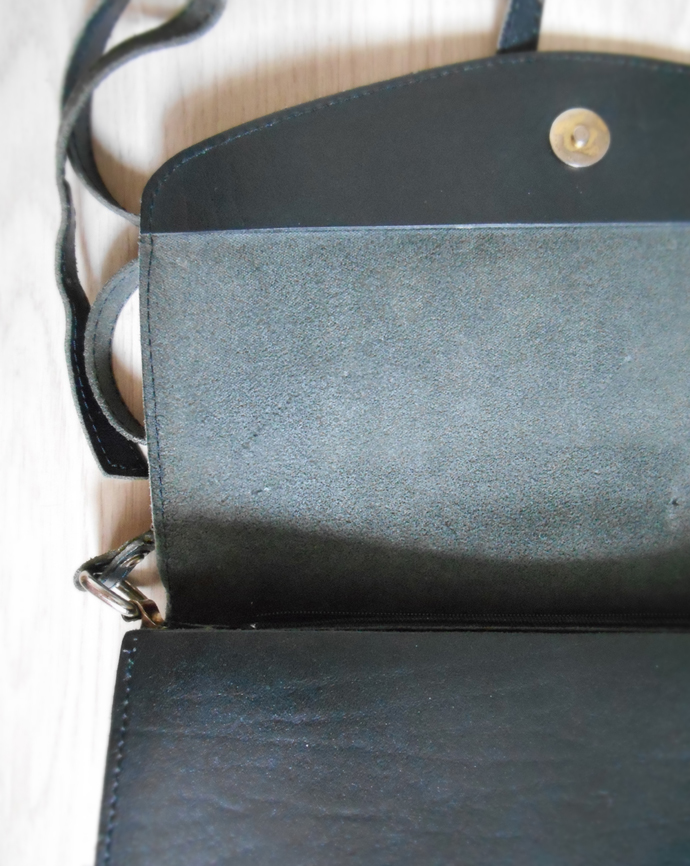 De binnenkant van de flap was onbehandeld leer. Ik besloot deze een felle kleur te geven,
dit geeft het tasje net iets meer persoonlijkheid.
I decided to paint the inside of the purse. So when you open the purse a bright color will show.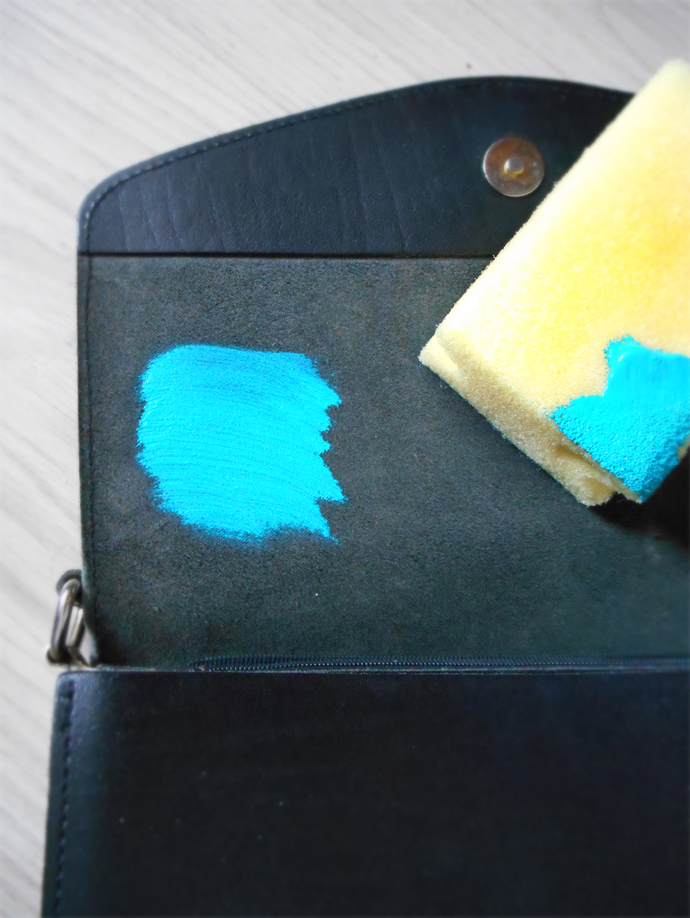 Met een sponsje bracht ik twee dunne laagjes acrylverf aan op het leer.
Even laten drogen, thats it!
I used a sponge to apply two thin layers of acrylic paint. Let it dry, and you're done!
Ben erg tevreden met het resultaat. Op het eerste gezicht is er niet zoveel veranderd,
totdat je het tasje opent en de kleur je tegemoet straalt! Ook vind ik het kleine blauwe randje wat je ziet erg grappig. En als ik zat van de kleur ben, dan verf ik 'm gewoon over met zwarte acrylverf :)
I'm very pleased with the result!
*
Tips:
Zorg ervoor dat de stof waarop je de verf aanbrengt onbehandeld is
Breng de verf aan in dunne laagjes, anders krijg je scheurtjes
Make sure the leather or fabric you'll paint on isn't coated
Apply the paint in thin layers, because otherwise it will crack