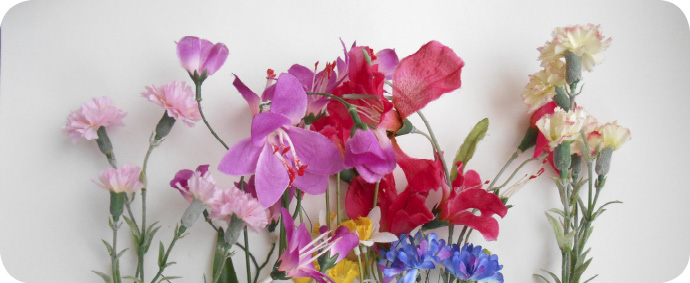 D.I.Y. for a floral spring mobile!
Ik had nooit gedacht dat ik oooooit kunstbloemen zou kopen,vond ze altijd zo truttig. Maar nadat ik het artikel van Sanne Wierda zag, bedacht ik deze D.I.Y. en ben ik gezwicht!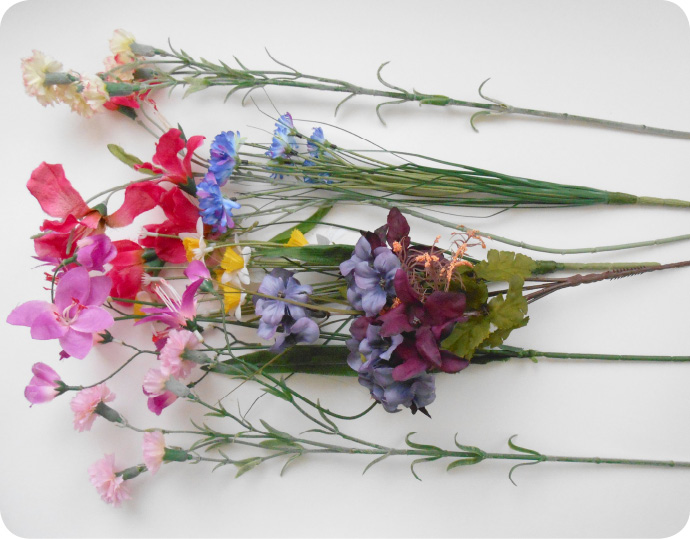 Bij de Wibra kocht ik een lading kunstbloemen.
Ik vond ze nog verassend duur, voor dit bosje moest ik 6,- betalen…hmm
I bought a bunch of artificial flowers, which were a lot more expensive than I had expected…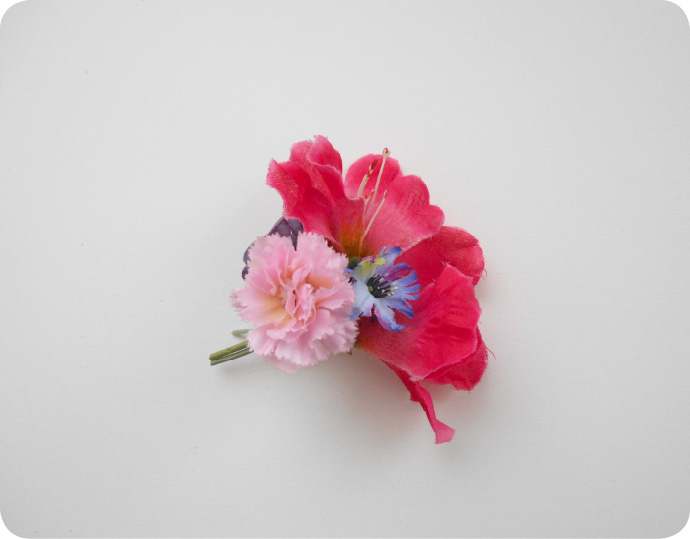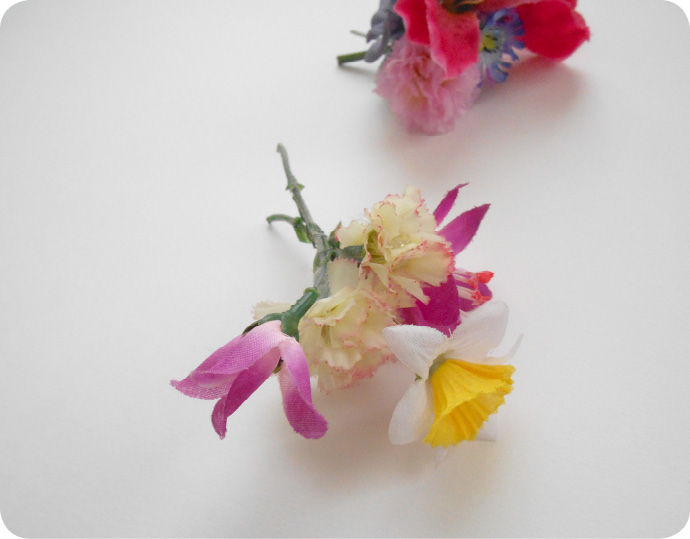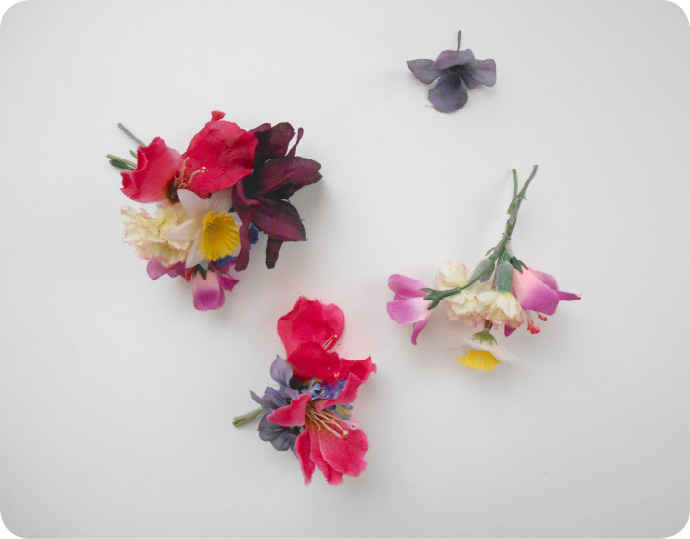 Met de bloemen maakte ik 3 verschillende kleine boeketjes om aan het mobiel te hangen
I created 3 small bouquets to hang on my mobile
Vervolgens bond een dun draadje aan ieder boeketje en hing ze op verschillende hoogtes op,
aan het mobiel (klik hier om te zien hoe je het mobiel maakt)
Then I tied the bouquets onto a thin thread, and attached these to the mobile,
(Here is the D.I.Y. for the mobile) 
De uitstraling van de bloemen hangt erg af van wat je eromheen hangt.
Hierboven vind ik het klassiek lijken, hieronder weer wat hipper.
The 'Look' of the flower mobile depends on it's surroundings.
Above, the mobile looks very classic and below it looks more modern.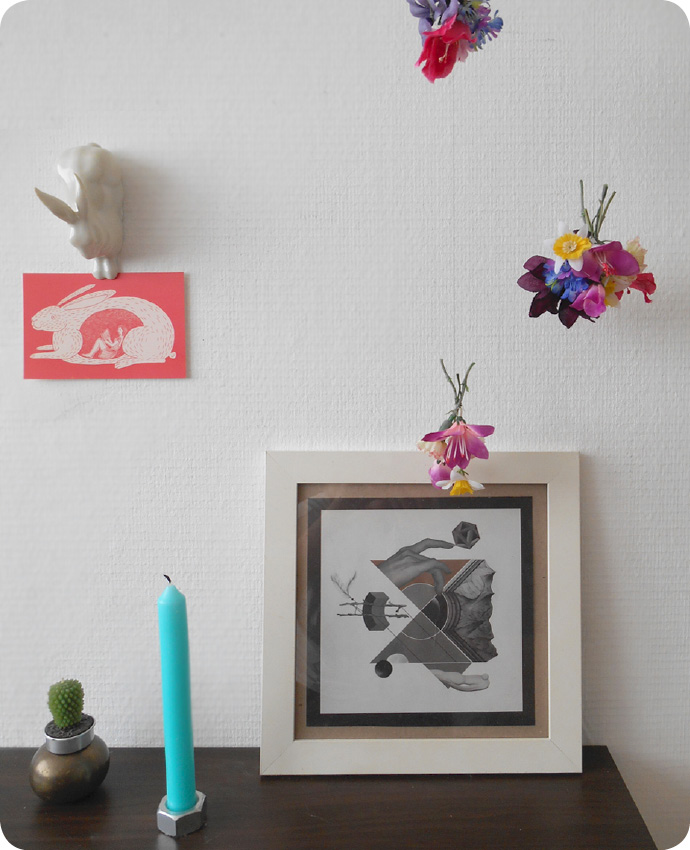 ***
Hebben jullie kunstbloemen in huis???