In de rubriek IK ZOEK BAAS zet ik (bijna) elke maand tien (of meer) asieldieren in het zonnetje. Deze maand o.a. een nieuwsgierig katje, een knuffelig hondje en een hele slaperige hamster.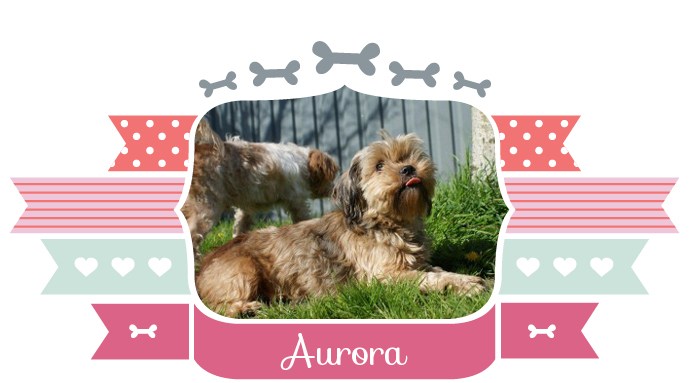 Aurora uit Den Helder.
Aurora is een grappig Shih Tzu-type hondje met geschatte geboortedatum: 15-02-2010. Samen met een aantal katten en honden is ze in het asiel gekomen omdat de eigenaar is overleden. Van haar voorgeschiedenis is niet veel bekend. Met één van de andere honden in huis was ze dikke vriendjes en ook katten is geen probleem. Ze vindt het heerlijk om in het middelpunt van de aandacht te staan, echt een gezelschapshondje.
Klik hier voor meer info over Aurora.
♥♥♥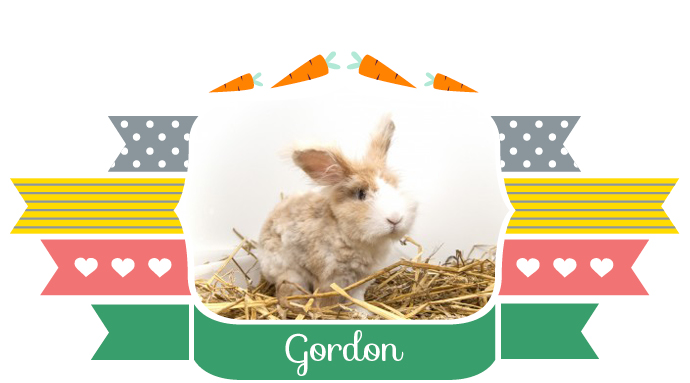 Gordon uit Soest.
Dit is Gordon, een gecastreerde rammelaar geboren in augustus 2014. Met zijn warrige kapsel en onschuldige verschijning is het bijna onmogelijk Gordon voorbij te lopen zonder even tegen hem te praten en hem te knuffelen. Hij geniet hier met volle teugen van. Hij gaat liggen om geaaid te worden en klimt tegen je op om geknuffeld te worden.
Klik hier voor meer info over Gordon.
♥♥♥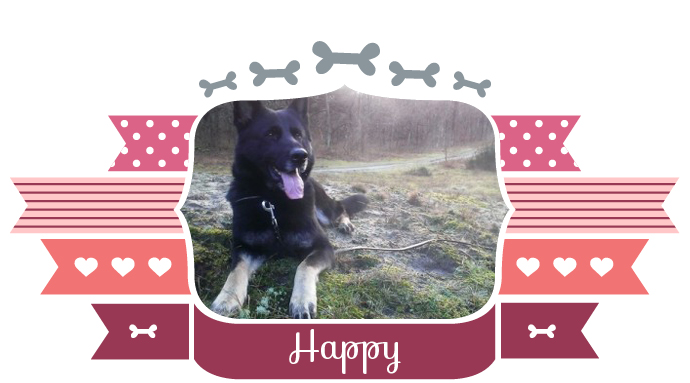 Happy uit Alkmaar.
Happy (geb.26-7-2008) is een mooie Duitse Herder. Ze is erg lief voor mensen en kinderen, een grote knuffelbeer. Happy gaat niet goed met honden, katten en andere huisdieren. Happy kan niet traplopen, kan wel goed naast de fiets, is niet bang voor vuurwerk en is dol op water. Happy heeft gracilis contractuur, dat wil zeggen dat ze verstijving heeft in haar achterpoten, waardoor ze een apart loopje heeft. Dit is niet pijnlijk en ze kan gewoon lekkere lange wandelingen maken, alleen niet sporten.
Klik hier voor meer info over Happy.
♥♥♥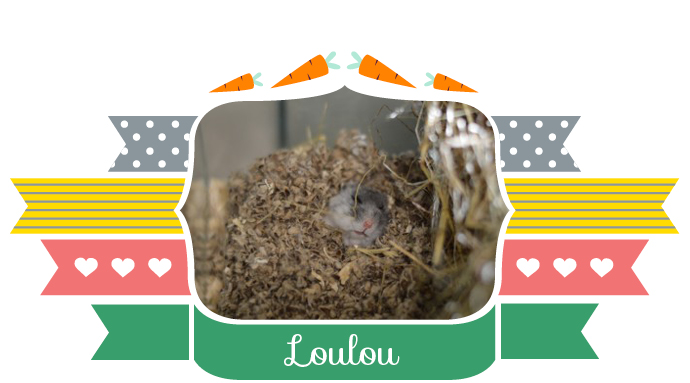 Loulou uit Amsersfoort.
Deze kleine kerel heet Loulou. Hij is een dwerghamster die in de opvang is gekomen omdat zijn vorige eigenaar allergisch voor hem bleek te zijn. Het liefst ligt hij de hele dag lekker te snurken in zijn huisje. Als je hem rustig wakker laat worden is hij erg nieuwsgierig en voor wat lekkers komt hij ook wel uit bed. 's Nachts komt Loulou helemaal tot leven en is hij druk bezig met rennen, knagen en spelen.
Klik hier voor meer info over Loulou.
♥♥♥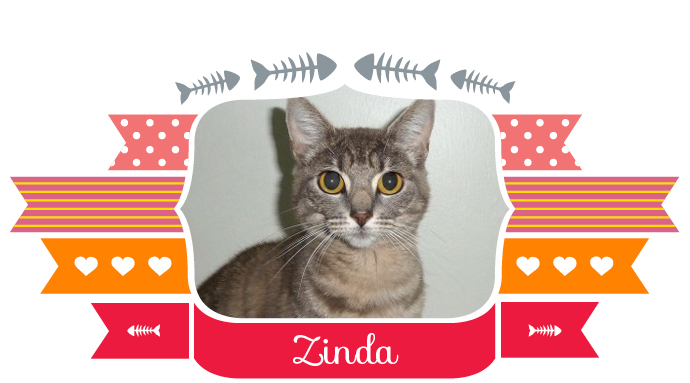 Zinda uit Apeldoorn.
Zinda is in het asiel terecht gekomen als vondeling. Haar leeftijd is geschat op ongeveer 3 jaar. Zinda kan de andere katten niet luchten of zien. Hierdoor is ze erg gefrustreerd en reageert zich overal op af. Het komt Zinda haar gedrag ten goede wanneer ze het alleenrecht heeft. De mogelijkheid om naar buiten te kunnen gaan vindt Zinda erg fijn. Ze zou het niet willen missen om de tuin rond te kijken. Wanneer Zinda op haar plek is en de ruimte krijgt, dan kan ze echt heel gezellig zijn en erg van de aandacht genieten.
Klik hier voor meer info over .
♥♥♥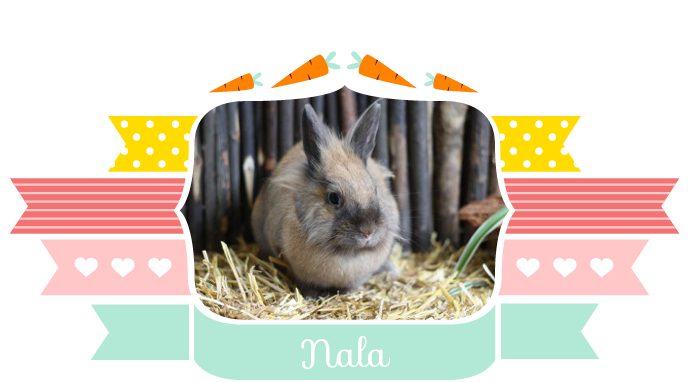 Nala uit Ridderkerk.
Nala is een wat kleinere dame, maar draagt een groot karakter. Ze staat vooraan in haar hok wanneer dit open gaat, maar aanraking vindt ze spannend en ze zal hiervoor wegrennen of juist in de aanval gaan door te grommen en met haar pootjes te slaan naar je. Ze is heel geïnteresseerd in alles wat er om haar heen gebeurt en zal overal op en in zitten om te onderzoeken.
Klik hier voor meer info over Nala.
♥♥♥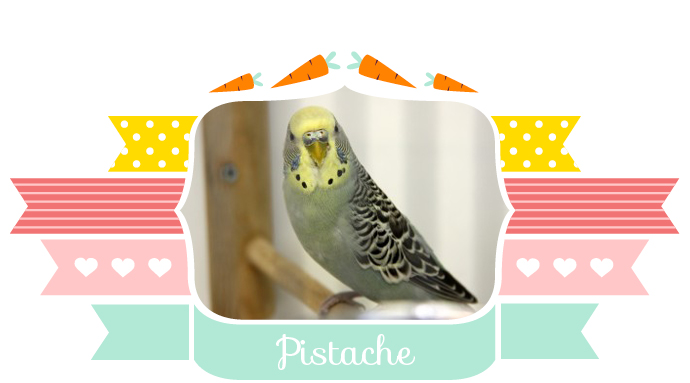 Pistache uit Velp.
Pistache is een groene/gele grasparkiet. Hij is als zwerver binnengekomen.
Klik hier voor meer info over Pistache.
♥♥♥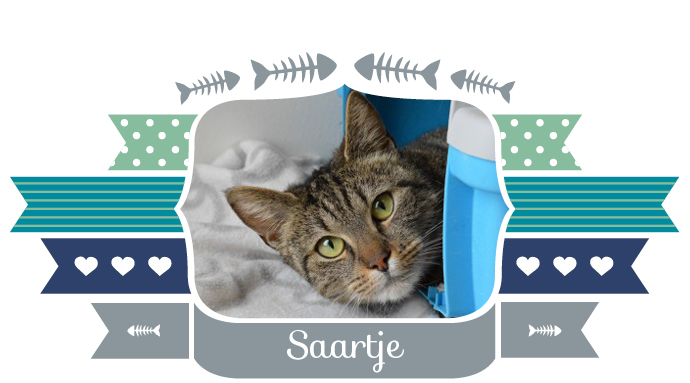 Saartje uit Breda.
Saartje is een poes van bijna 3 jaar. Saartje zal wel even aan haar nieuwe baasje moeten wennen, maar als ze die eenmaal kent, kruipt ze graag op schoot. Ondanks dat ze de kat even uit de boom kijkt, is dit een dame met een pittig karakter. Om deze reden wordt ze niet bij kinderen geplaatst. Een tuin is een vereiste, want deze dame is graag in de buitenlucht.
Klik hier voor meer info over Saartje.
♥♥♥
Taco uit Born.
Taco is een chihuahua van 7,5 jaar jong. Helaas kon zijn vorige eigenaar niet meer voor hem zorgen. Taco kijkt in het begin de kat uit de boom. Hij doet dit echter met één oog, want hij is helaas vanaf zijn geboorte blind aan één oog. Wanneer hij je eenmaal kent, is hij óntzettend vrolijk als hij je ziet. Hij springt zo hoog als hij kan en draait vrolijk rondjes als hij de riem ziet. Taco is niet graag alleen thuis en ook houdt hij niet van andere honden. Zoals een echte chihuahua betaamd, is hij erg pittig. Zijn eten deelt hij niet graag.
Klik hier voor meer info over Taco.
♥♥♥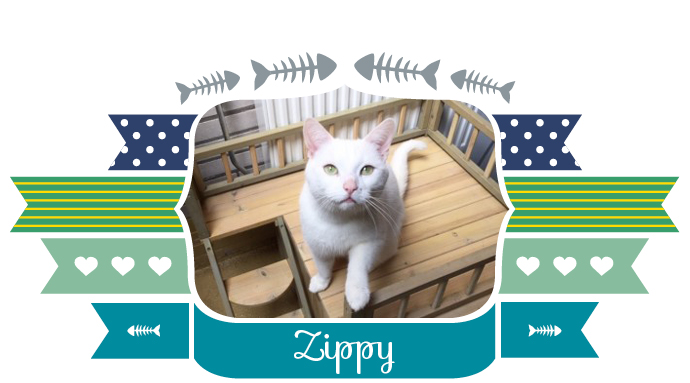 Zippy uit Schiedam.
Zippy is een mooie witte ex-kater, die graag aangehaald wordt. Hij komt graag kijken wat je aan het doen bent. Hij is een nieuwsgierig typje, eentje die weet wat hij wil. Zippy gaat in het asiel ook graag naar buiten.
Klik hier voor meer info over Zippy.
♥♥♥
Heb je zelf geen plek voor een huisdier, maar ken je iemand die op zoek is, deel dit bericht dan met hen! Mocht je een slecht gevoel hebben bij een asiel, dan is daar geen enkele reden voor. Het is een goede plek om een nieuw huisdier te komen ophalen, maar ook een goede plek om een huisdier naartoe te brengen als je er niet meer voor kunt zorgen.