In de rubriek IK ZOEK BAAS zetten we elke maand tien (of meer) asieldieren in het zonnetje. Deze maand o.a. een schatje van een hamster, een superfluffy konijn en vrolijke teckel.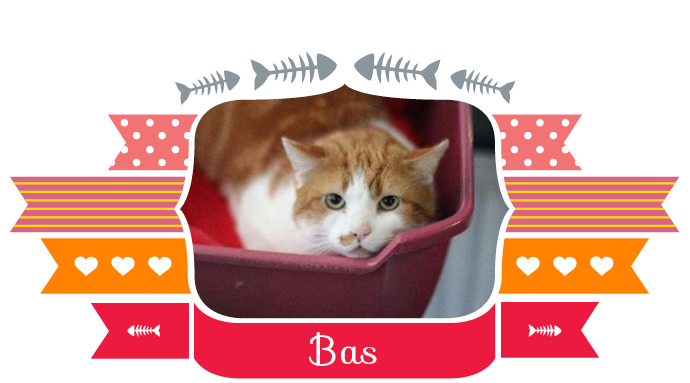 Bas uit Ede.
Bas is een erg stoere kater om te zien, maar schijn bedriegt want hij is erg verlegen. Bas is ongeveer 5 jaar oud. Hij heeft lang op straat gezworven en was daarom in het begin erg afwachtend. Inmiddels geniet hij van knuffels. Het is wel een kat die lekker zijn eigen gang gaat en rustig in de omgang is. Daarom zoekt Bas een stabiel huishouden met een warme mand  voor al zijn dutjes, een goed gevulde etensbak voor zijn stevige trek en een tuin om in te flierefluiten. Je krijgt er een tevreden kat voor terug dus laat Bas niet langer wachten en kom langs.
Klik hier voor meer info over Bas.
♥♥♥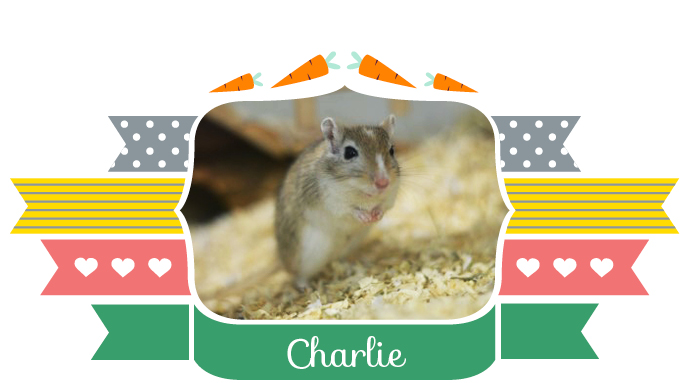 Charlie uit Amersfoort.
Deze kleine knager heet Charlie. Charlie is geboren in juni 2011 en zit sinds oktober 2014 in het dierenasiel. Deze bruin-witte gerbil is gek op graven en knagen en is graag de hele dag bezig met het verbouwen van zijn verblijf. Het liefst zou hij samen met een andere gerbil willen wonen maar dan moet het wel goed klikken.
Klik hier voor meer info over Charlie.
♥♥♥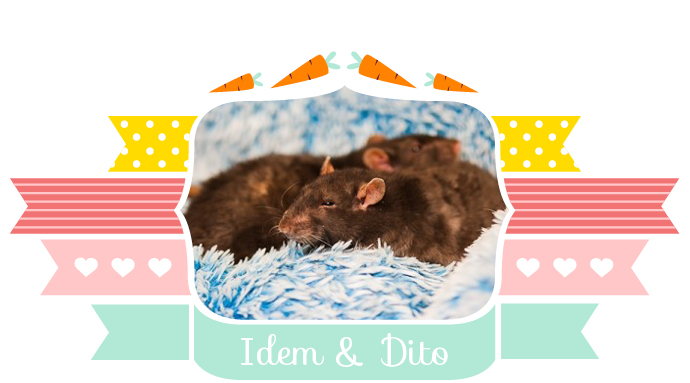 Idem en Dito uit Kampen.
Op zoek naar twee superschattige ratten? Dan zit je bij Idem en Dito helemaal goed. Gezellig samen eten en slapen, dat is wat Idem en Dito graag samen doen. Oppakken vinden deze twee heren geen enkel probleem en komen dan ook graag even gezellig bij je op schoot zitten. Idem en Dito zijn erg aan elkaar gehecht en daarom zoeken ze een huisje waar ze samen welkom zijn.
Klik hier voor meer info over Idem & Dito.
♥♥♥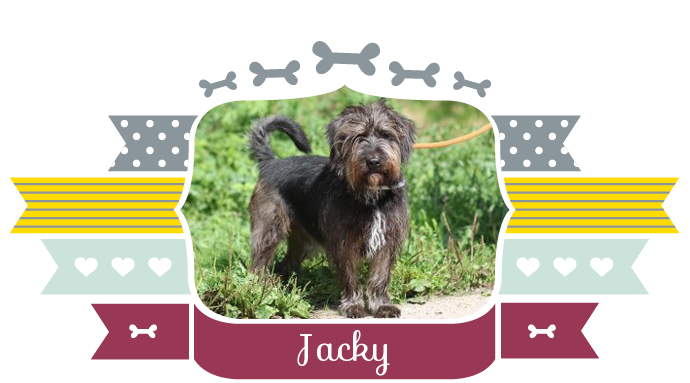 Jacky uit Ede.
Jacky is een onzekere gecastreerde reu van ongeveer 5 jaar oud. Jacky is een grappig hondje, maar wel eentje met een gebruiksaanwijzing. Als het om zijn spulletjes of voerbak gaat is hij duidelijk: daar moet je vanaf blijven. Ook kan hij in sommige situaties wat onzeker zijn, hij schroomt dan ook niet om te bijten. Daarom zou een baasje met ervaring met onzekere honden heel fijn zijn voor Jacky. Gelukkig is Jacky niet alleen maar onzeker, hij vindt het heerlijk om te wandelen of om mee te gaan naast de fiets. Ook is Jacky erg sociaal naar andere honden toe en is hij heel leergierig.
Klik hier voor meer info over Jacky.
♥♥♥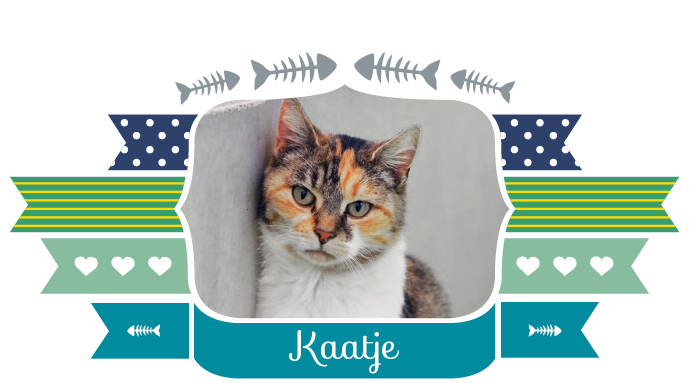 Kaatje uit Born.
Kaatje is een heel lief aanhankelijk poesje. Haar vacht is erg glanzend en zacht.  Ze houdt ontzettend van aandacht. Echter wordt ze niet zo graag opgetild. Veel liever komt ze vanuit zichzelf bij je op schoot zitten.
Klik hier voor meer info over Kaatje.
♥♥♥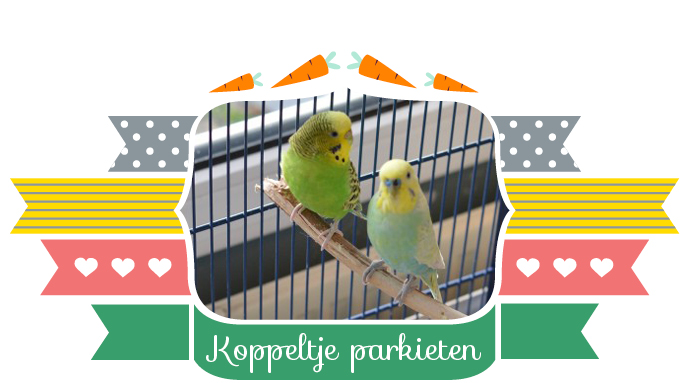 Een koppeltje parkieten uit Apeldoorn-Klarenbeek.
Leuk en verliefd stelletje is op zoek naar een nieuw verblijf.
Klik hier voor meer info over de parkietjes.
♥♥♥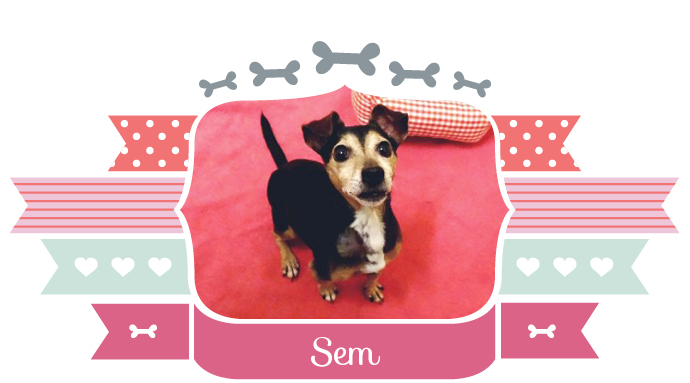 Sem uit Vlaardingen.
Sem is een jack russel teefje van 10 jaar oud. Na de scheiding van haar baasjes moest ze veel te lang alleen thuis blijven, daarom is ervoor gekozen om een ander thuis voor haar te zoeken. Als ze mensen niet kent is ze in eerste instantie een beetje terughoudend. Maar eenmaal gewend, is het een vrolijke aanhankelijke meid die graag met een balletje speelt. Ze vindt het op het asiel ook leuk om zoekspelletjes te doen. Sem kon voor de scheiding goed een halve dag alleen thuis zijn. In een nieuw huishouden moet dit ook geen probleem zijn nadat ze helemaal gewend is en zich op haar gemak voelt. Wie valt voor dit lieve meisje op leeftijd?
Klik hier voor meer info over Sem.
♥♥♥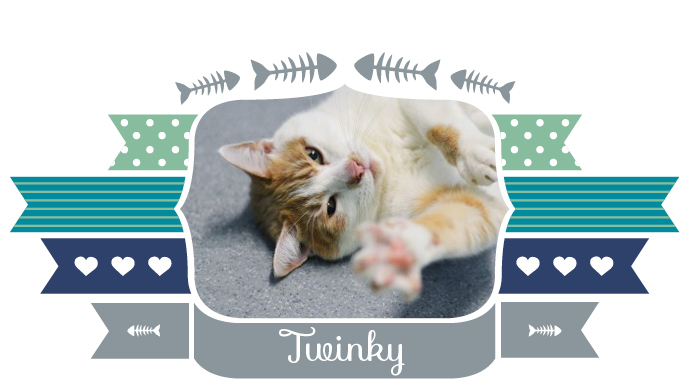 Twinky uit Vlaardingen.
Twinky is een kater van 7,5 jaar oud. Het is een lieve vent die zich uitslooft om geaaid te worden. Toch kan hij soms ineens fel uit de hoek komen, daarom is hij niet geschikt voor kinderen. Ook wordt Twinky zonder andere katten geplaatst en krijgt hij blaasgruisvoorkomende brokjes. Hij kan prima als binnenkat geplaatst worden.
Klik hier voor meer info over Twinky.
♥♥♥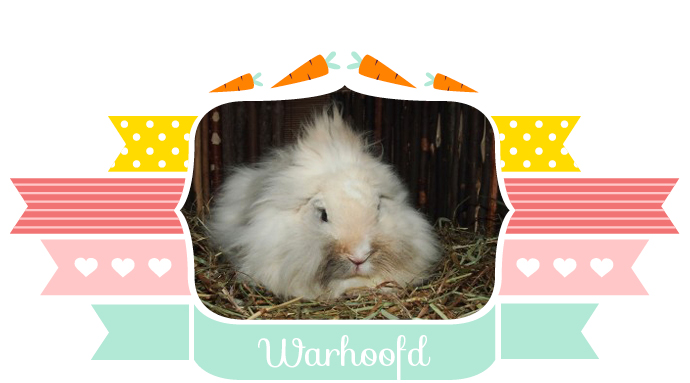 Warhoofd uit Ridderkerk.
Warhoofd is een wollig wit konijn dat prima bij kinderen en andere konijnen geplaatst kan worden.
Klik hier voor meer info over Warhoofd.
♥♥♥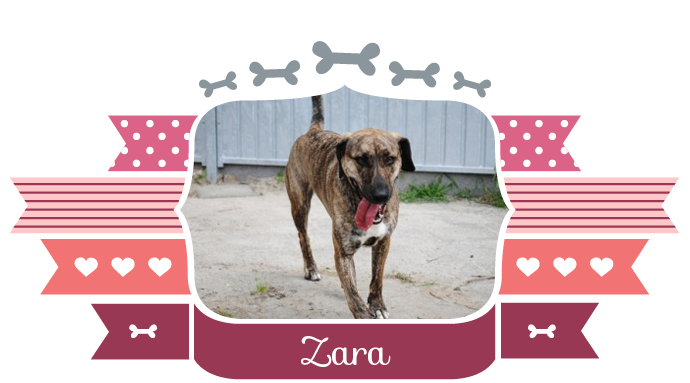 Zara uit Zuidwolde.
Zara is een dappere, slimme meid. Tot groot verdriet en met pijn in het hart hebben haar eigenaren afstand van haar moeten doen. De voornaamste reden hiervoor was dat Zara naar de kinderen nog wel eens te fel wilde reageren en daarbij haar tanden gebruikt. Gewend om in Turkije haar eigen kostje bij elkaar te scharrelen, heeft ze geleerd om vooral op zichzelf te vertrouwen. Zara heeft daar waarschijnlijk ook geleerd dat aanval de beste verdediging is. Zara heeft iemand nodig die begrip voor haar heeft, maar die zich niet laat inpakken door haar mooie koppie. In het kader van Zara's achtergrond en persoonlijkheid is enige ervaring met heropvoeding en begeleiding van honden wel een pré.
Klik hier voor meer info over Zara.
♥♥♥
Heb je zelf geen plek voor een huisdier, maar ken je iemand die op zoek is, deel dit bericht dan met hen! Mocht je een slecht gevoel hebben bij een asiel, dan is daar geen enkele reden voor. Het is een goede plek om een nieuw huisdier te komen ophalen, maar ook een goede plek om een huisdier naartoe te brengen als je er niet meer voor kunt zorgen.