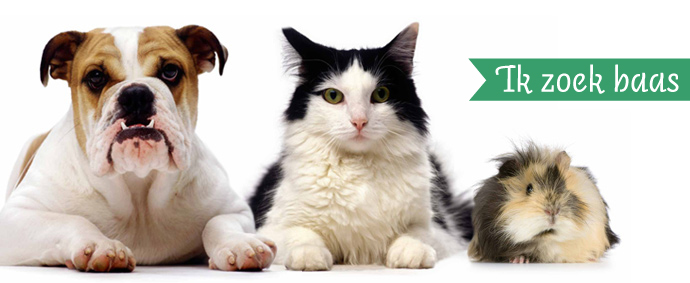 In de rubriek IK ZOEK BAAS zetten we elke week drie asieldieren in het zonnetje. Wel te verstaan 1 hond, 1 kat en 1 klein dier. Deze lieve dieren verdienen een nieuw baasje, dus een beetje extra aandacht kan geen kwaad.
Deze week hebben we twee leuke dieren uit Dierenopvangcentra Rijnmond en een knager uit Dierenopvangcentrum Enschede: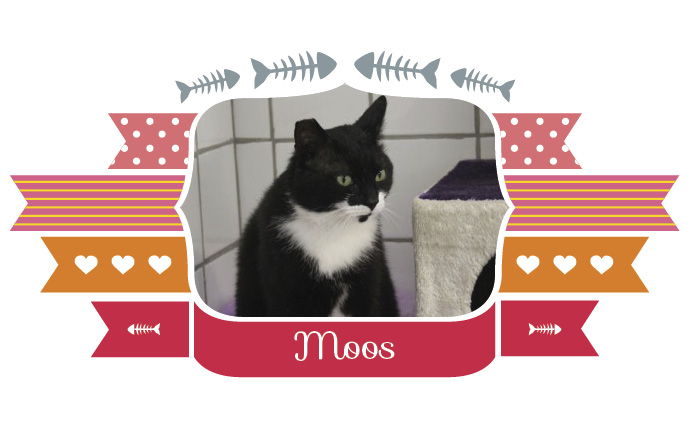 Moos is erg grappig, kan leuke geluidjes maken of een gesprek met je voeren, komt op schoot liggen en wil graag kroelen en geaaid worden. Moos zoekt een rustig huisje zonder andere huisdieren of kinderen. Hij kan zijn karakter dan goed laten zien en zal je snel gaan vertrouwen.
Klik hier voor meer info over Moos.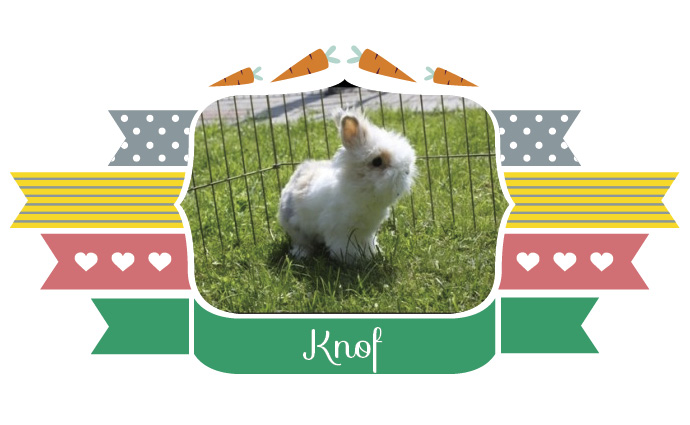 Knof zoekt een baasje die het leuk vindt om hem lekker te borstelen en evt. te trimmen. Ook is het handig als je een beetje evaring hebt met konijnen zodat je weet hoe je met hem moet omgaan. Op een rustig plekje zonder kinderen zou voor Knof erg prettig zijn, want deze zijn wat te druk voor hem. Het borstelen vindt hij ook niet echt leuk maar dit moet echt wel gebeuren. 
Klik hier voor meer info over Knof.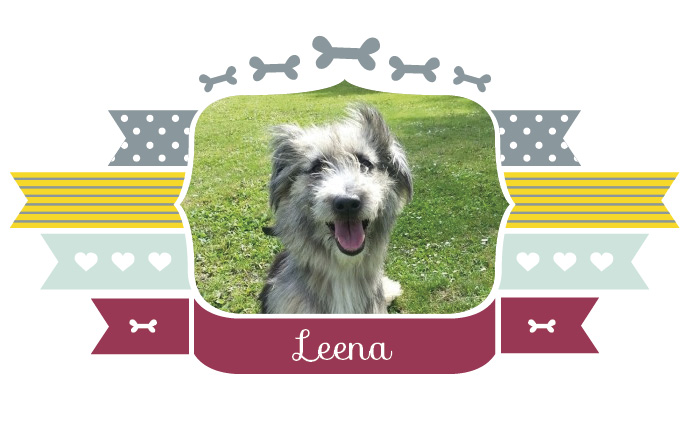 Leena is een leuke robbedoes van 4 lentes jong. Ze is een vrolijke spring in het veld. Leena kijkt bij nieuwe mensen de kat uit de boom, ze is niet direct een allemansvriend. Bij visite wil ze dan ook aanslaan. Je moet eerst even haar vertrouwen winnen, heb je deze
gewonnen dan gaat deze dame voor je door het vuur.
Klik hier voor meer info over Leena.
Mocht je een slecht gevoel hebben bij een asiel, dan is daar geen enkele reden voor. Het is een goede plek om een nieuw huisdier te komen ophalen, maar ook een goede plek om een huisdier naartoe te brengen als je er niet meer voor kunt zorgen.