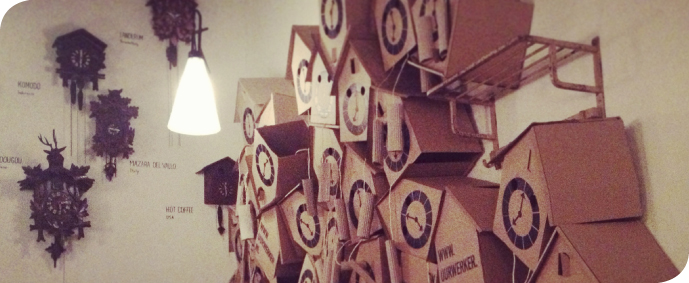 De hipster-hangplekken ploppen de grond uit in Groningen! Afgelopen weekend namen vrienden Erik en Ellen ons mee naar De Uurwerker. And we liked what we saw (and ate)…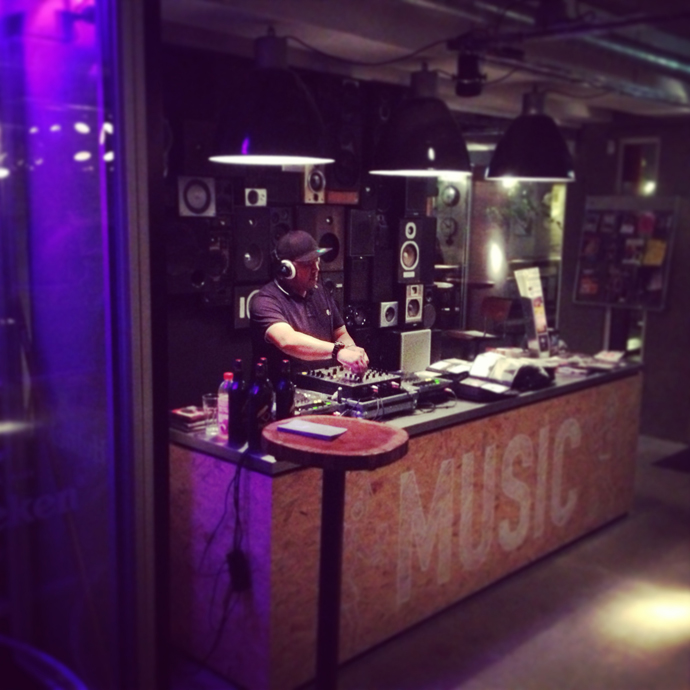 Zaterdagavond bij De Uurwerker. Bij binnenkomst word je meteen begroet door de DJ die achter zijn draaitafel hippe plaatjes staat te draaien. Leuk detail, als je achter de DJ kijkt, zie je duizend (bij wijze van) verschillende speakers op elkaar gestapeld. Vind ik leuk.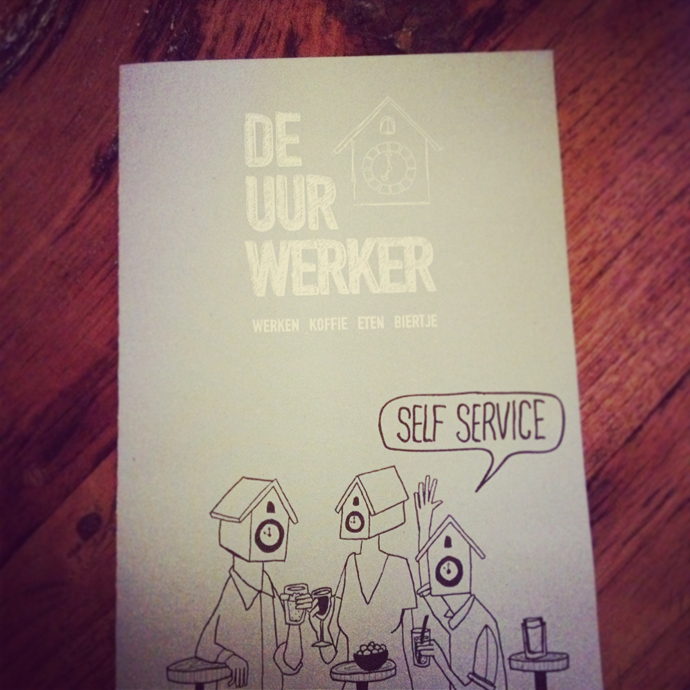 Alles is Self Service. Dus als je iets te drinken of te eten wil, loop je naar de bar om het te bestellen. Drinken krijg je meteen mee, eten wordt gebracht. Op zich handig als je geen zin hebt om op de serveerster te wachten, maar het was wel even wennen.
Bij De Uurwerker kun je vooral lekkere houtoven-pizza's bestellen. Ellen en ik namen de pizza Trentina. De foto van mijn pizza bleek achteraf zo onscherp dat ik er beter aan doe hem gewoon te beschrijven: tomaten, mozzarella, bacon, walnoten en gorgonzola. Geniale combinatie die ik nog nooit eerder op een kaart heb zien staan.
Tom bestelde de hamburger met tomaat, augurk, rode ui, huisgemaakte saus en frietjes. Hij vond hem erg lekker en ook de patatten waren heel goed (heel belangrijk in ons boekje).
Erik at een lekker bord pasta carbonara. Niet extreem bijzonder, maar wel heel lekker. En hoe pasta bij een pizzeria vaak teleur stelt, was dat hier niet het geval.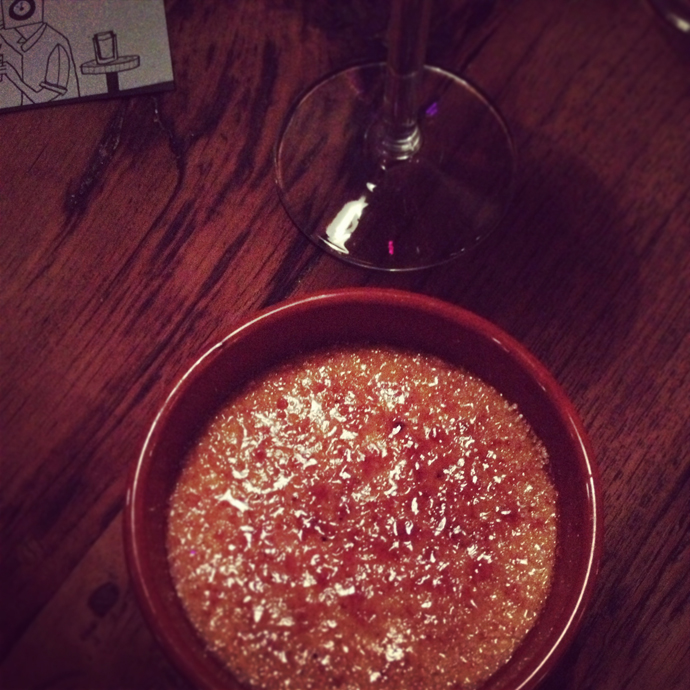 Op aanraden van Ellen bestelden we allemaal de Crema Catallana, die heel erg lekker was. En een fijne portie. Geen poeha met hoopjes slagroom en een halve aardbei. Nee, gewoon een bakje goodness met een laagje krakende suiker erop.
De prijzen bij De Uurwerker zijn ontzettend betaalbaar. De hamburger kostte €10, de pasta €9,50, de pizza's €7,50 en het toetje €5. Zelden heb ik voor zo weinig geld in het centrum van Groningen zo lekker gegeten.
Naast een restaurant is het ook een fijne hangplek in het algemeen. Je kunt er werken, gezellig zitten met je vrienden of een stukje afhuren voor een leuk feestje.
Voor het menu, de openingstijden en de locatie  kun je naar de website van De Uurwerker gaan.