Ik heb een bonus artikel vandaag jongens en meisjes! Want er was toch wel erg veel vraag naar een bingo voor de finale en ach, mij leek het eigenlijk ook wel heel erg leuk. Het is maar één keer per jaar Eurovision feest en daarom ben ik (voor mijn doen) gisteravond laat opgebleven om er toch nog eentje te maken. Klik snel verder!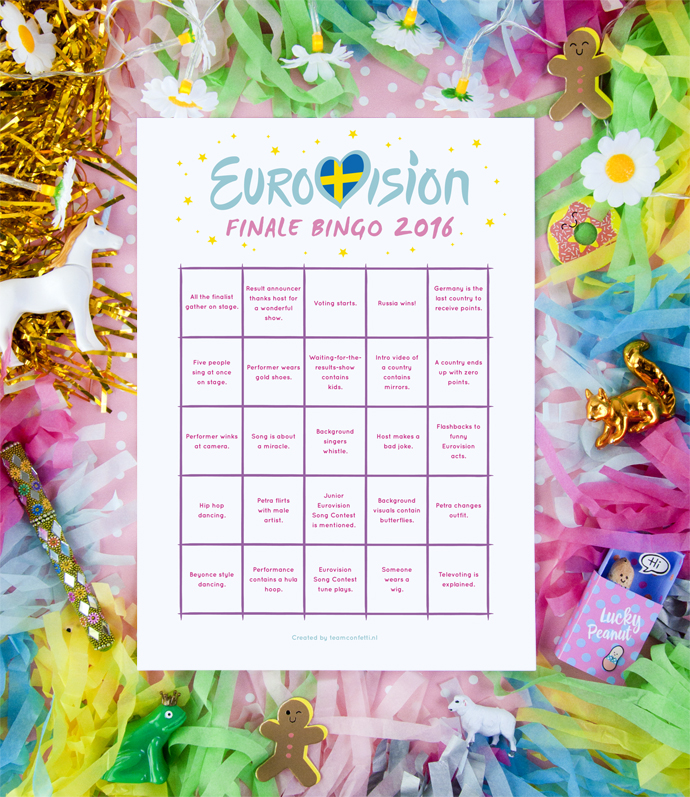 Tadaaaaaa! Dit is hem dan! Het zijn dit keer niet tien bingo-vellen maar vijf (anders was ik nu nog niet klaar geweest met vakjes bedenken) dus heel geschikt voor een intiem bingo-feestje. Of als je met meer bent, kun je een kaart delen, dat maakt het opletten wat makkelijker en kun je af en toe naar de wc of wat te drinken pakken.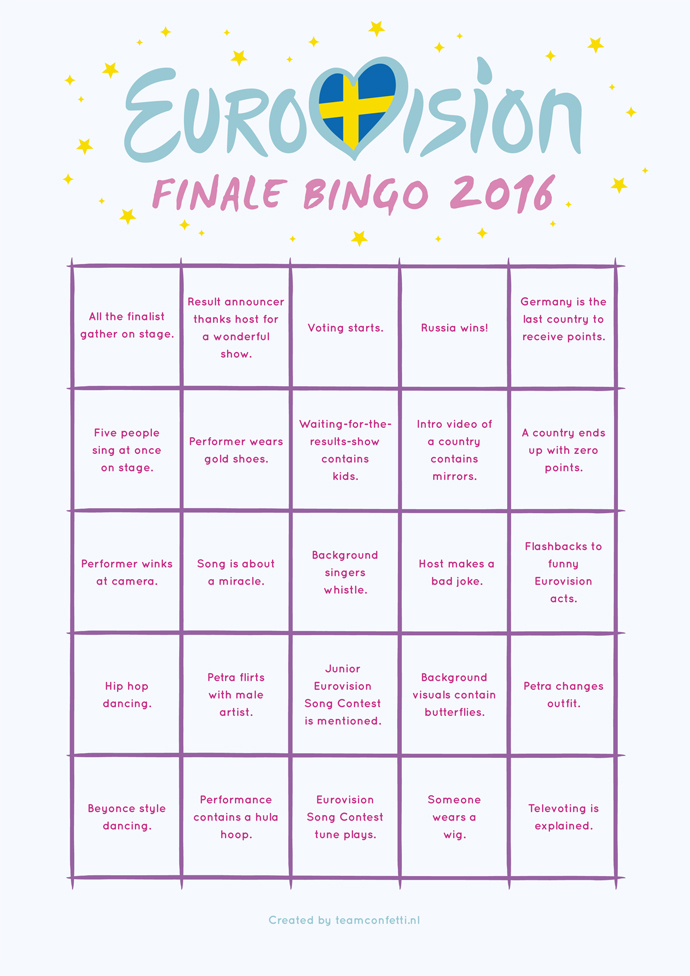 ★  KLIK HIER OM DE EUROVISION FINALE BINGO 2016 TE DOWNLOADEN  ★
★  CLICK HERE TO DOWNLOAD THE EUROVISION FINAL BINGO 2016  ★
This free printable contains five bingo cards for the final of the Eurovision Song Contest 2016.
Enjoy playing and let me know if you scored a bingo!
★★★