I love Eurovision! Always have and always will, it's so much fun! Even more fun with a Bingo…
I love Eurovision! Als klein meisje was het mijn televisie hoogtepunt van het jaar (mind you, ik woonde in een gehucht waar we alleen NL 1, 2 en 3 konden ontvangen). En om er dit jaar echt een thema feestje van te kunnen maken, heb ik een Eurovision Bingo gemaakt!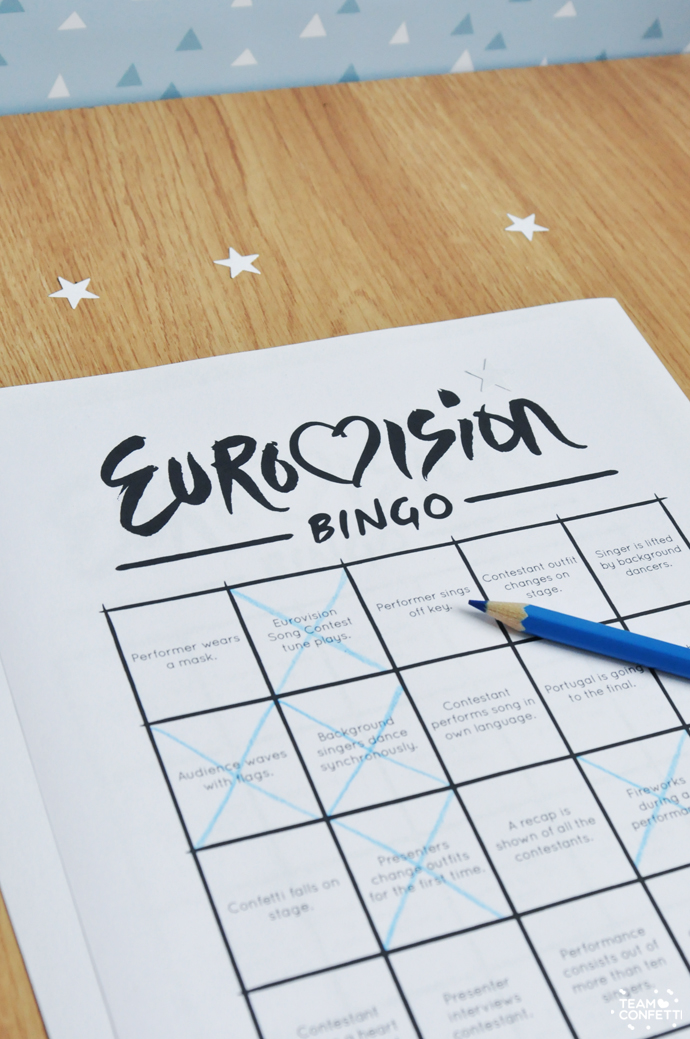 Nu zul je denken: 'Heb ik wat gemist? Is dat niet pas over twee weken?'. Inderdaad, ik ben er vroeg bij. Maar dat is vooral om jullie zoveel mogelijk tijd te geven om al je vrienden uit te nodigen en alvast in de stemming te komen.
Ik vind het Songfestival altijd zo leuk omdat het zo voorspelbaar is, maar tegelijkertijd gebeurt er altijd iets wat je niet aan zag komen. Over het algemeen is de kwaliteit niet heel erg hoog, maar af en toe zit er een pareltje tussen die nog weken in je hoofd zit. Alles kan en alles mag en hoewel er veel herhaling in zit, zijn er ook landen die proberen punten te scoren met originaliteit.
I made the Bingo so early on, so everyone can plan the party and invite friends. Convince your friends and explain the Eurovision love! Yes, it can be a little over the top, ridiculous even, but every now and then you are surprised by something great. And in the meanwhile you are entertained by the crazy acts and weird clothing choices.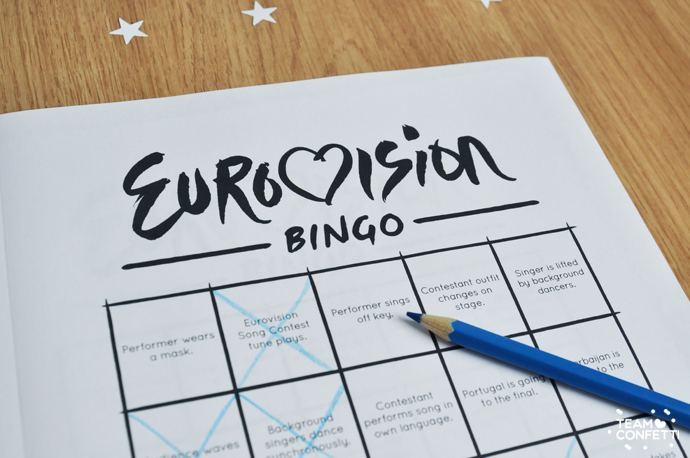 De Bingo is geïnspireerd op de Oscars Bingo, gemaakt door How About Orange waar ik destijds veel plezier mee heb gehad. Het leuke aan de bingo is dat zelfs als je kijkt met sarcastische mensen die het allemaal maal saai en belachelijk vinden het een feestje wordt! Je moet namelijk heel goed opletten, anders mis je een Bingo vakje! En het is ook spannend, ik kan geen koffiedik kijken dus wie weet heeft er helemaal niemand bingo, of er heeft iemand al bingo na de eerste vijf minuten.
I was inspired by How About Orange, who made an Oscars Bingo. I had so much fun with that during The Oscars, that I decided to make one especially for Eurovision. It seemed a perfect fit to me! From now on it's fun for everyone. Even if you're not a great fan of the show, you can have lots of fun with this game.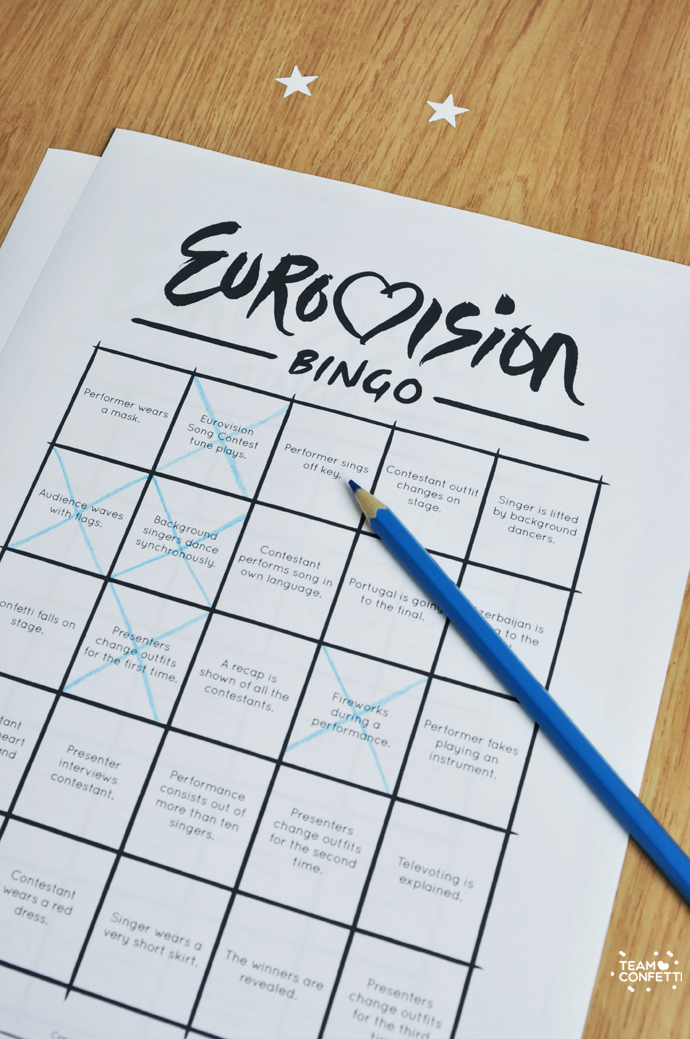 O, nog even voor de duidelijkheid, deze Bingo is voor de eerste halve finale op 6 mei. De Bingo bestaat uit tien verschillende Bingo kaarten (er kunnen dus tot tien mensen mee spelen). Mocht er vraag naar zijn, maak ik ook een Bingo voor de tweede halve finale en zelfs voor de GROTE FINALE. U vraagt, ik draai! Ik
Just to be clear, this Bingo was made especially for the first semi final on may 6th. There are ten different game cards included in the PDF. If there is a demand for a Bingo for the second semi final or the GRAND FINAL, then I will be at your service ofcourse. Just say the word!
KLIK HIER OM DE EUROVISION BINGO TE DOWNLOADEN.
KLICK HERE TO GO TO THE EUROVISION BINGO PDF.
***
Nog meer Eurovision fans in de zaal?
Anymore Eurovision fans out there?