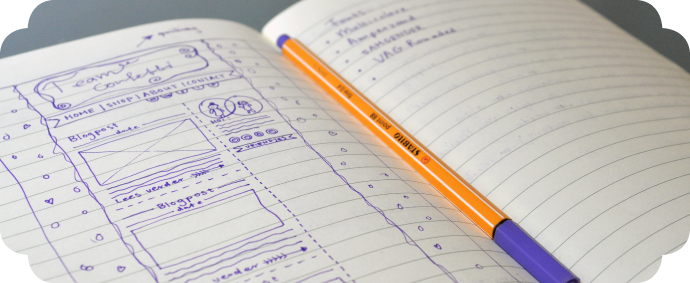 In dit artikel beschrijf ik mijn favorieten van de afgelopen maand. Ik heb ze onderverdeeld in 9 verschillende categorieën.
Eten/drinken: Sushi
Tja, ik was wat laat met de hype, maar ik heb me inmiddels bij iedereen aangesloten. Ik vind het heerlijk om naar een sushi-restaurant te gaan omdat er zoveel uit te proberen valt. Mijn vriend en ik zijn sowieso al gek op kleine hapjes omdat we niet zulke grote eters zijn. Op deze manier kunnen we toch veel uitproberen.
Ook thuis vind ik het leuk om sushi te eten. Het is een tijdrovend klusje, maar als je een beetje je best doet kun je hele lekkere dingen klaarmaken. Ook ben je helemaal zen na drie uur rijstrolletjes bouwen. De sushi op bovenstaande foto hebben Meike en ik helemaal zelf gemaakt.

Voorwerp: Blog-notitie-schrift
Dit notitieboekje kocht ik bij Søstrene Grene in Groningen. Ik gebruik het om al mijn ideeën voor de blog in te schrijven. Het zal waarschijnlijk snel vol zijn, want ik heb erg veel ideeën en het boekje is niet erg dik. Ik vind het vooral een fijn voorwerp omdat hier de eerste schetsen voor Team Confetti in staan.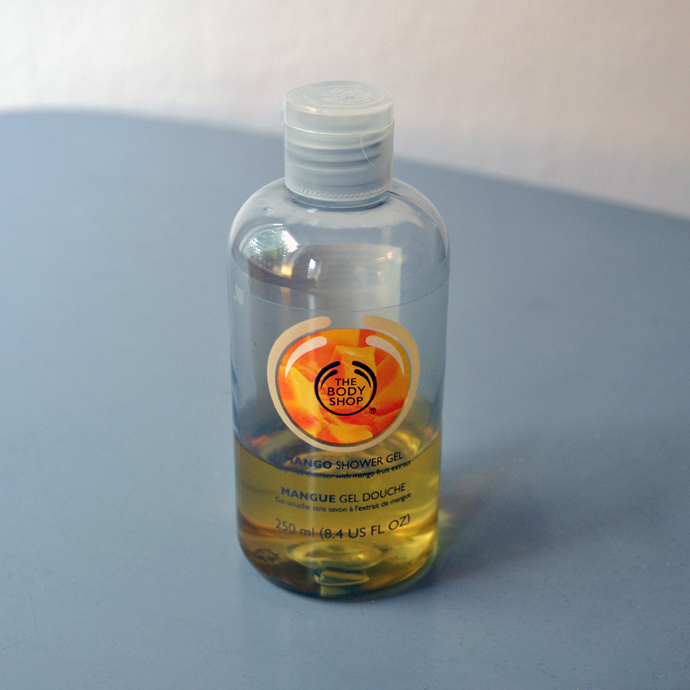 Geur: Douchegel Mango
Deze douchegel van de BodyShop is al een tijd favoriet. Dit is al de tweede fles en we doen er erg zuinig mee. Ik kwam erachter dat je het ook prima in bad kunt doen, het schuimt fantastisch. De geur is lekker zoet en fris, en hoe kan het ook anders, hij ruikt heerlijk naar mango. De douchegels van de BodyShop kosten €6,50 en er zit 250 ml in een fles.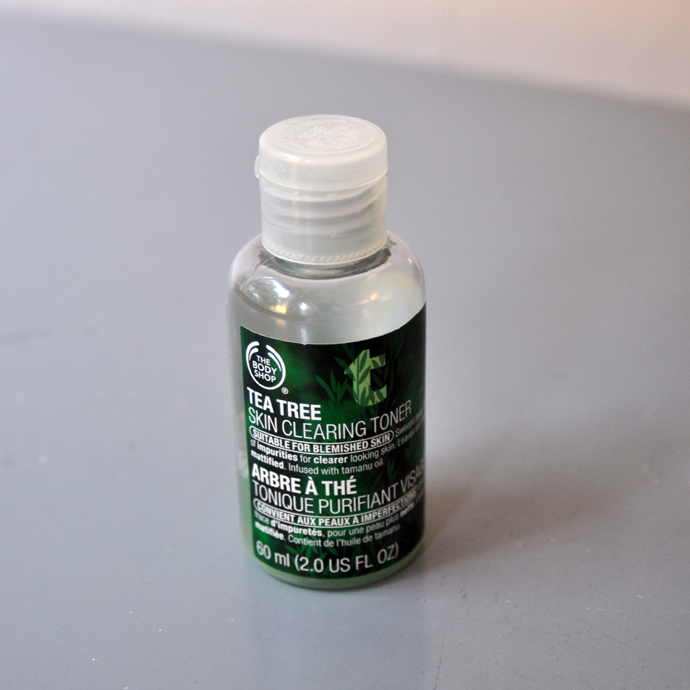 Beauty/verzorging: Tea Tree Skin Clearing Lotion
Dit doe ik op een wattenschijfje en dat haal ik elke ochtend en elke avond over een schoon gezicht. Het heeft me geweldig geholpen met het terugdringen van puistjes. Het is niet zo dat ik helemaal bultjes-vrij ben maar het maakt een erg groot verschil. Ben je dus ook een acne-monster zoals ik, geef dit een kans. Het kost €9,- en er zit 250 ml in een fles.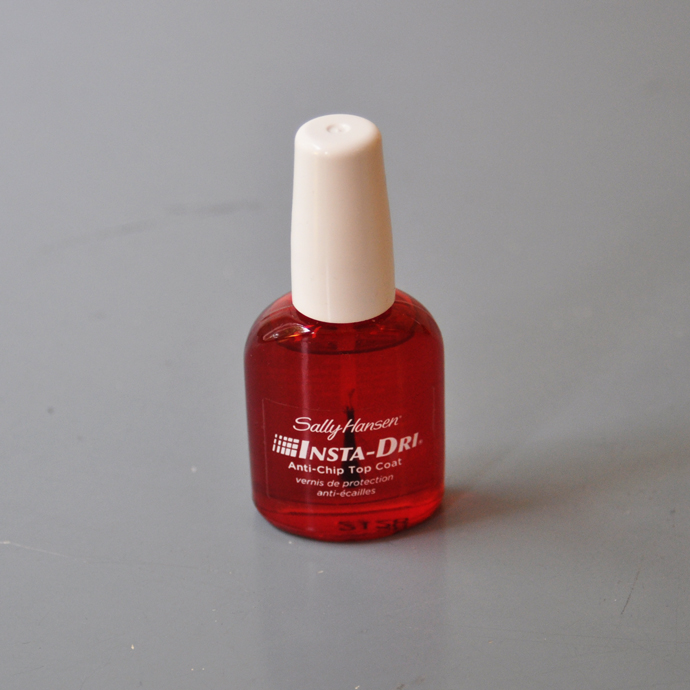 Nagellak: Sally Hansen Insta-Dri Anti-Chip Top Coat
Ik heb veel (te veel) kleuren nagellak en er zitten hele mooie exemplaren tussen.  Helaas komt het maar al te vaak voor dat er 1 uur na het lakken al een kras of een deuk op mijn nagels zit. De volgende ochtend is het ook maar afwachten hoeveel kreukels er dan nog bijgekomen zijn. Maar deze badboy lost dat allemaal op! Binnen een minuut kun je weer (voorzichtig) verder met je dag en na een uur is het helemaal droog en kan er niks meer mee gebeuren. Daarnaast blijft mijn nagellak ook veel langer zitten. Deze topcoat kost €11,95 en is verkrijgbaar bij: Ici Paris XL, Douglas, DA, Kruidvat en Etos. (Ja, dit is een hoop geld, maar het zorgt er wel voor dat al je goedkope lakjes een stuk beter blijven zitten, score!)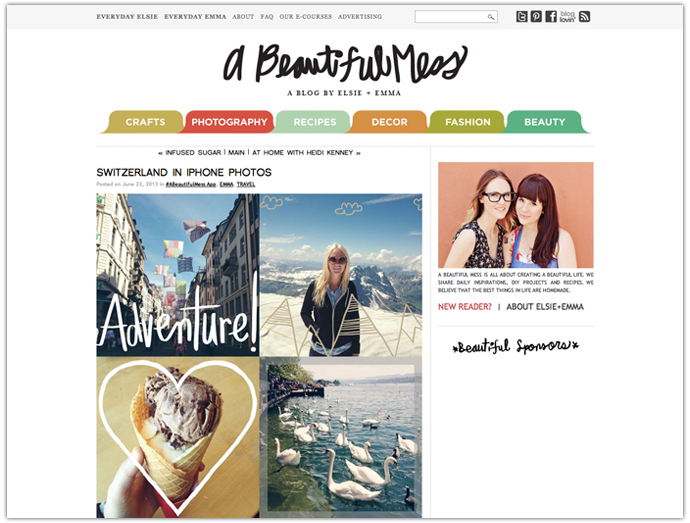 Blog: A Beautiful Mess
Dit is een van de redenen waarom ik een blog wilde beginnen. De zusjes Elsie en Emma maken elke dag de prachtigste dingen. DIY's, recepten, foto's, interieur, noem maar op. En zelfs als je niet alles wil koken en maken wat er op deze blog staat, ernaar kijken is ook heel fijn… ;)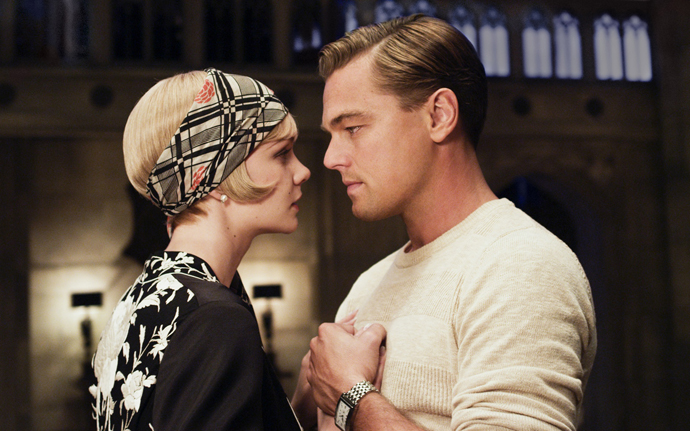 Film: The Great Gatsby
Het verhaal: Dit romantische drama speelt zich af in de roaring twenties in de Verenigde Staten, toen alles economisch meezat. Het verhaal wordt verteld vanuit het perspectief van Nick Carraway, die de wereld van de miljonair Jay Gatsby ineen ziet storten omdat hij zijn grote liefde Daisy Buchanan voor zich terug wil winnen.
Er komt binnenkort een artikel online met alle films die ik de laatste tijd heb gekeken. Hierin zal ik beschrijven wat ik precies van deze film vind. Maar je kunt waarschijnlijk al raden dat dat wel snor zit.
Youtube: Declutter your life door PinkSoFoxy
Ik heb een zwak voor Amerikaanse Youtubers die hun aankopen/kledingkast/make-up-collectie laten zien. Het is vaak veel en veel te veel. Door een filmpje te bekijken van wat iemand net allemaal heeft gekocht ben ik zelf gek genoeg weer even genezen van het winkelen. Beetje gek maar wel handig.
Nu kwam ik via BeautyGloss bij een ander soort video terecht: Decluttering. Dit zijn video's van Youtubers die al hun overbodige spullen weggeven/weggooien. En dit soort video's werken bij mij nog beter! Alle rommel wordt op de slaapkamervloer gegooid, in nette rijtjes gezet en driekwart verdwijnt voorgoed. Heerlijk! Ik vind spullen weggooien ook altijd een ontzettend bevredigend gevoel hebben, ik kijk dus met een grijns op mijn gezicht deze filmpjes. Kunnen nog meer mensen hiervan genieten of vinden jullie dit maar raar?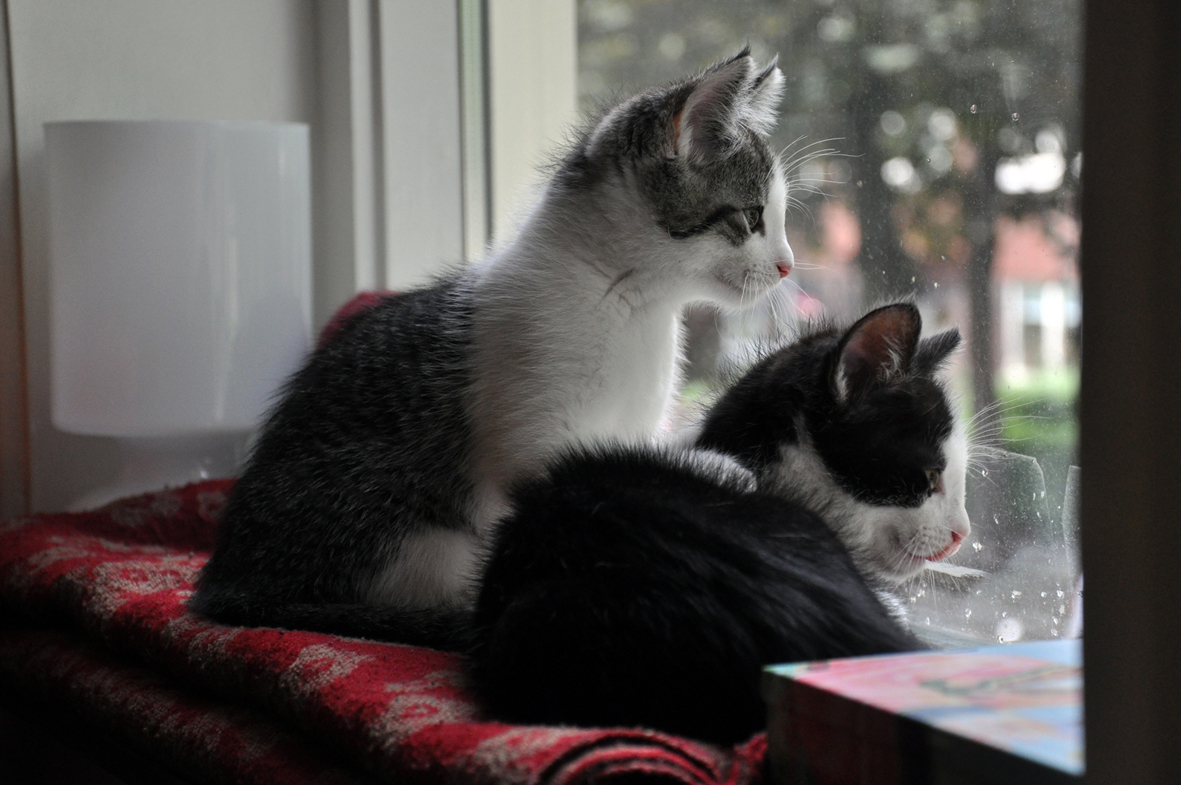 Extra: Kittens
Ik zal er niet te lang over uitweiden, want hier is net een post over verschenen. Maar… zijn ze niet schattig!?
Wat zijn jouw favorieten van juni? En zijn er nog andere categorieën die je zou willen zien?