Deze week heel heel heeeel veel food foto's (vinden jullie nooit zo erg) en een paar hele leuke afspraken.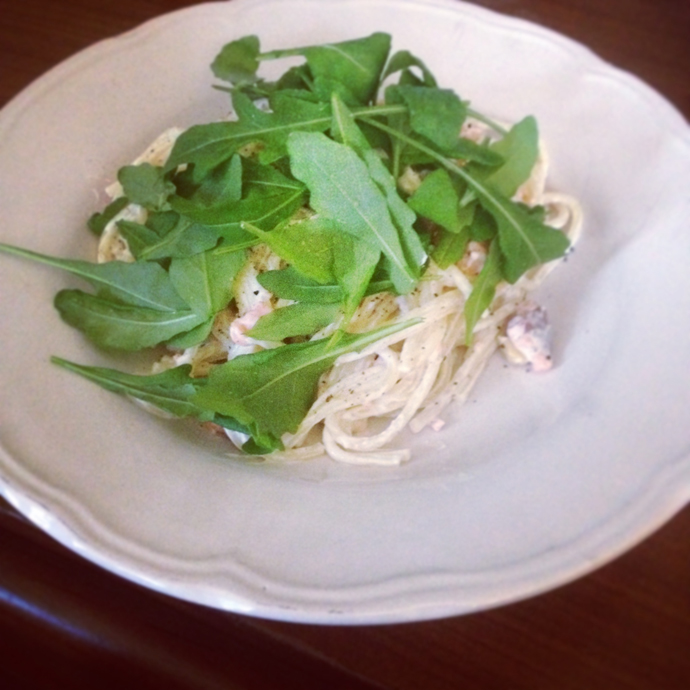 Afgelopen week aten we pasta met zalm ennnnnnn rucola van ons eigen balkonnetje! Yay! Ik ben zo trots op onze hard groeiende bak sla. Wat ik ook leuk vind dat ik veel bewuster om ga met dit zelf gekweekte eten. Ik knip heel zorgvuldig de blaadjes af en laat absoluut niks liggen (zonde!).
Woensdag ging ik naar de Lidl (we gaan normaal een keer in de week naar de Jumbo) omdat we vergeten waren om yoghurt te kopen. Het is supersuf, maar ik vind het heerlijk om erdoorheen te dwalen en allemaal dingetjes in mijn mandje te gooien en ze thuis uit te proberen. Ik kocht een zoete aardappel omdat ik een recept had gevonden van zoete aardappel burgers. Daar moest ook polenta in. Toen ik ging vragen of ze misschien ook polenta hadden in de Lidl was het antwoord: "EEEEUUH daar heb ik nog NOOIT van gehoord, dus dan hebben we het niet". Ok, thanks. Voedselbarbaar. Hahaha. Dus probeerde ik hun vegetarische hamburgers, krulsla (MET KLONT ZODAT JE ZE THUIS IN DE TUIN KAN STOPPEN! WAAROM KAN IK DAAR ZO ENTHOUSIAST VAN WORDEN?) en heel lekker brood. En toen maakte ik zoete aardappelfriet naar recept van Iris. Jum!
Ik bakte meringue (hier is het recept) en gooide er eentje in mijn warme chocolademelk. Zie Mo op de achtergrond de zeemeerminnen pose doen ;)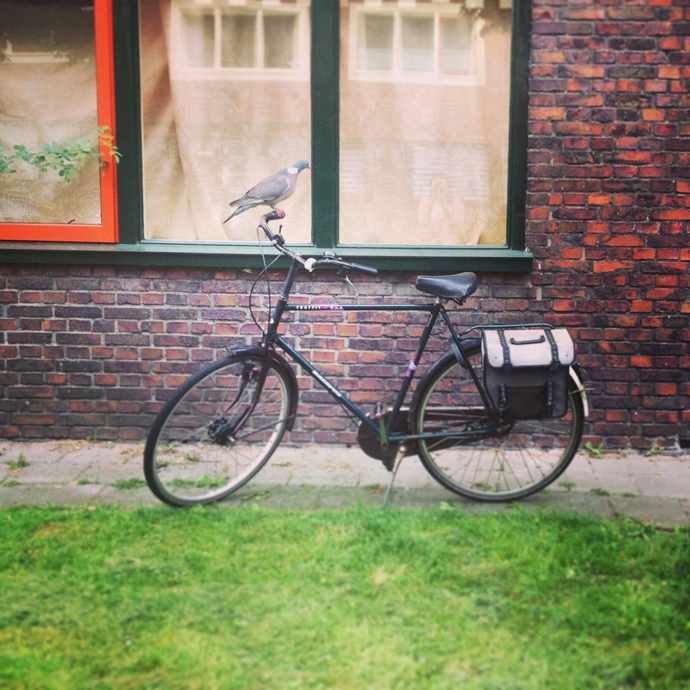 In onze straat zijn altijd hele grappige taferelen. Zoals een duif op een fiets. Ben ik de enige die dat soort dingen leuk vindt?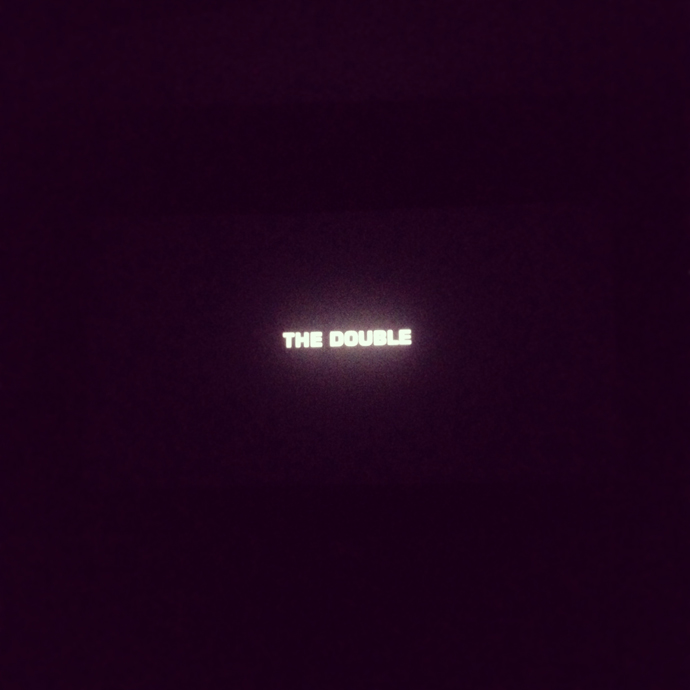 Donderdagmiddag hadden Meike en ik een blog/klets afspraakje. Die monde uit in een borrel, samen eten en samen naar de bioscoop. We gingen naar The Double en we vonden hem geweldig. Het is misschien wel iets waar je van moet houden, maar wij vonden het echt een aanrader.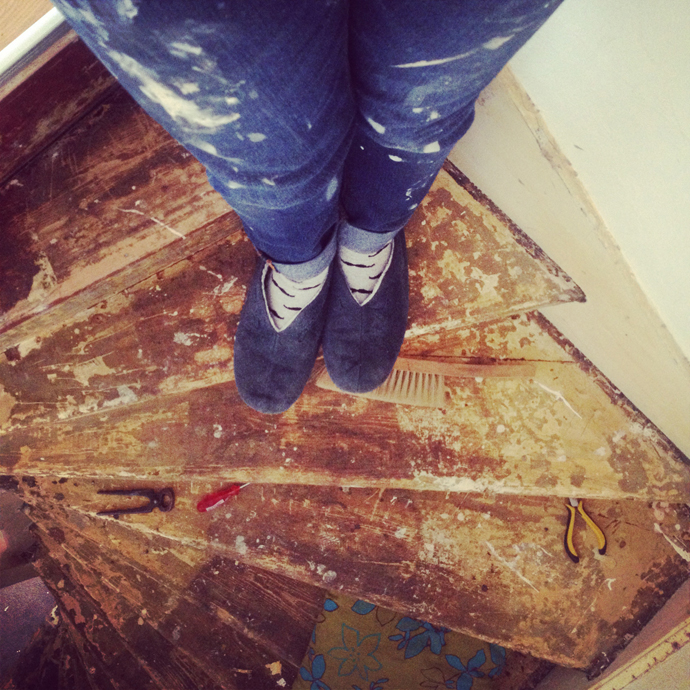 Ik heb me voorgenomen om een middag in de week te klussen, en ik ging vrijdagmiddag van start. Ik heb de vloerbedekking van onze trap afgetrokken en een beginnetje gemaakt met de duizenden kleine nietjes uit de trap te trekken. Het gaat een tijdrovend klusje worden, maar ik denk dat het wel heel mooi kan worden. O, en we hebben nog een trap, dus als deze af is, begin ik weer van voren af aan…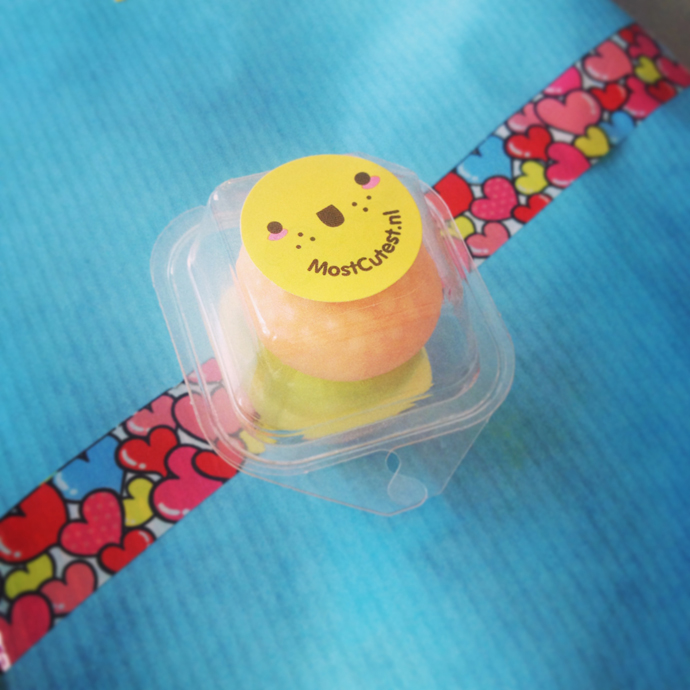 We kregen een suuuuperleuk perspakketje van de webshop Mostcutest.nl binnen. Binnenkort meer hierover…
Vrijdagavond wandelden we naar de Ikea voor een paar Zweedse balletjes en een rondje door de winkel. De nieuwe keukencollectie is er! Er zit mooi spul tussen. Ik zou mijn keuken stiekem erg graag een makeover geven, maar daar zullen we nog wel even voor moeten sparen…
Zaterdagmiddag ging ik naar het Noorderplantsoen in Groningen naar het Damn Food Waste Evenement. Het was mooi weer, er stond een muziekje aan en er werden enthousiaste interviews en praatjes gehouden. De sfeer was ontzettend positief en we hebben een paar lekkere en interessante gerechtjes uitgeprobeerd. Er was veel groentesoep maar ook varkenskop en stierenballen. En ja, die laatste hebben we geprobeerd, zie foto hierboven. Helaas was het nogal taai met veel pees/zenuw. Smaakje was prima trouwens :)
KATTENBONUS!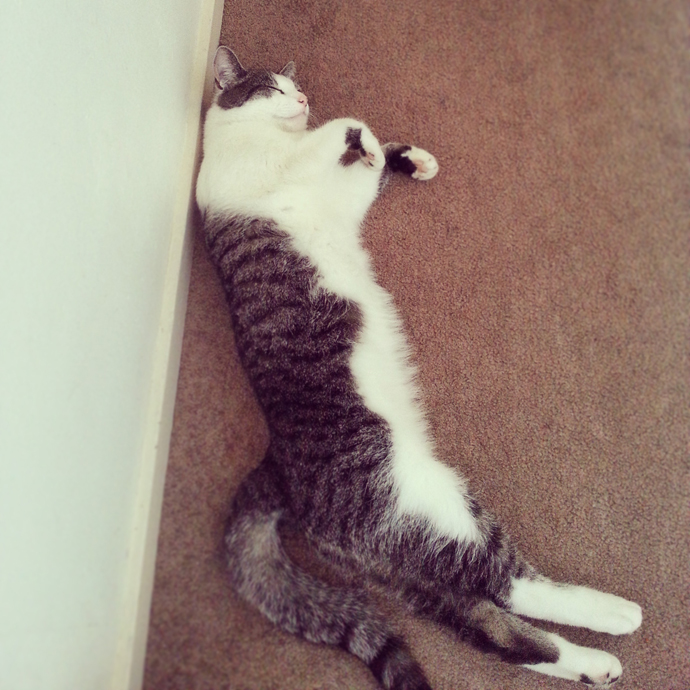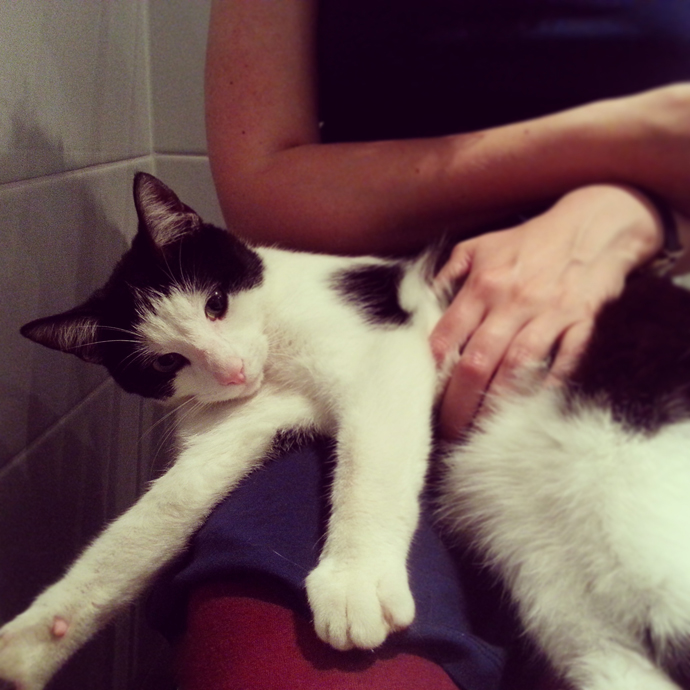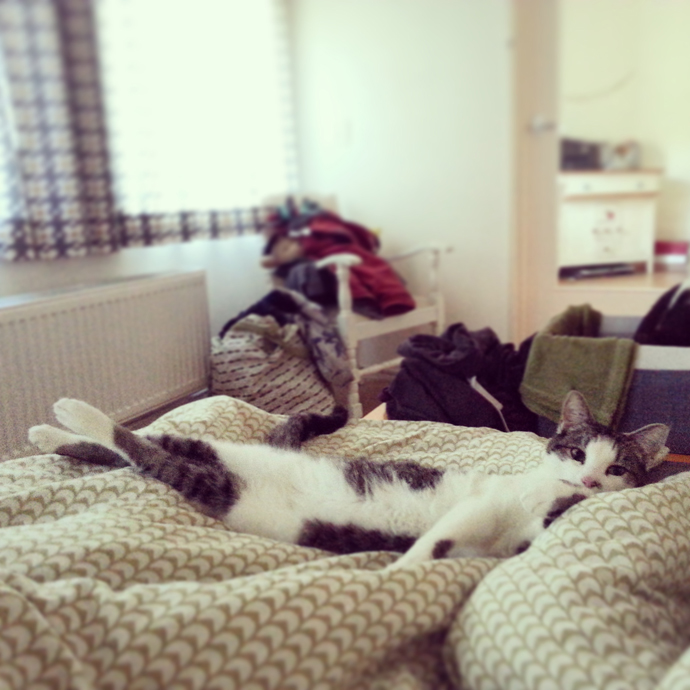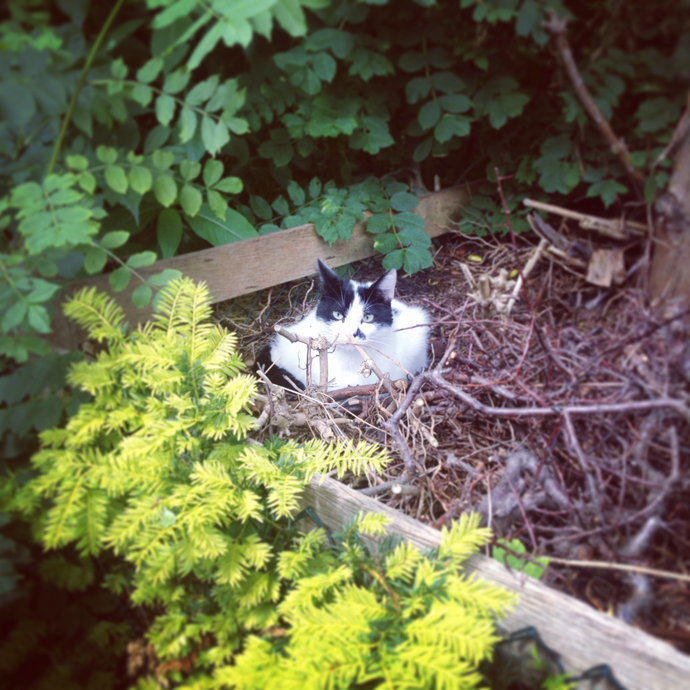 De laatste poes is niet van ons, maar had zo'n mooi plekje dat hij ook is opgenomen in de kattenbonus ;)
***
Nog een hele fijne zondag en tot volgende week!

***
Vind je het leuk om te volgen wat Meike en ik de hele week uitspoken? Volg ons dan op instagram.