Deze week in een ultra spannende aflevering van de Confetti Soap: katten in de sneeuw, bergen met sushi en nieuwe agenda's, oooeeeeeh…
Vorig weekend kwam Ingrid bij ons logeren zodat Tom haar kon helpen met haar website. Ze had geen geluk want hier in het noorden was een dik pak sneeuw gevallen (en ze houdt niet van sneeuw). We werkten de hele middag (ik had ook genoeg blogwerk te doen) en 's avonds bestelden we sushi en keken we WIDM. Perfect zaterdagje. :)
Op zondag bakte Tom lekker eitjes, werkten we nog een paar uurtjes en gingen we een blokje om met de katjes. Die rare beesten zijn gek op sneeuw.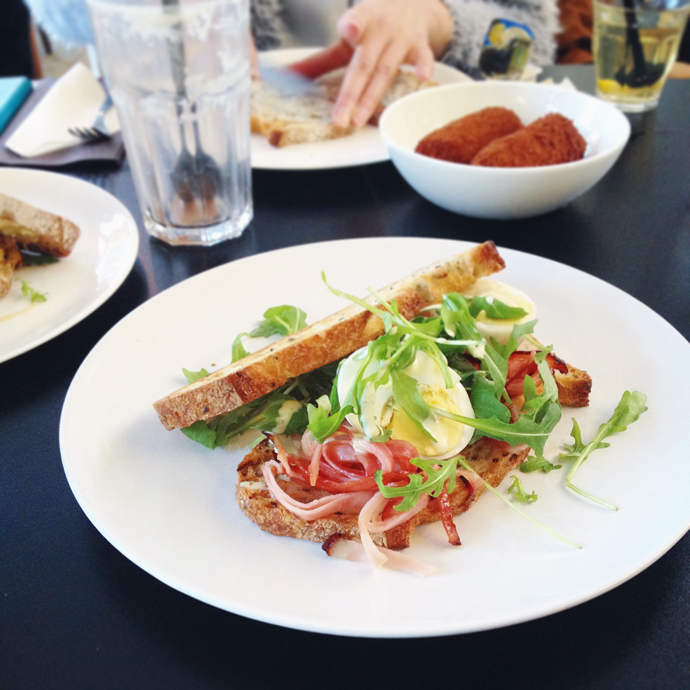 En toen was het alweer tijd om vaarwel te zeggen, we aten nog een heerlijk broodje in het Noorderplantsoen (het park zag er zo mooi uit met die dikke laag sneeuw eroverheen) en toen moest Ingrid weer naar huis (noooooooo!). En dat was het einde van een heel productief en gezellig weekend. Stelletje workaholics bij elkaar…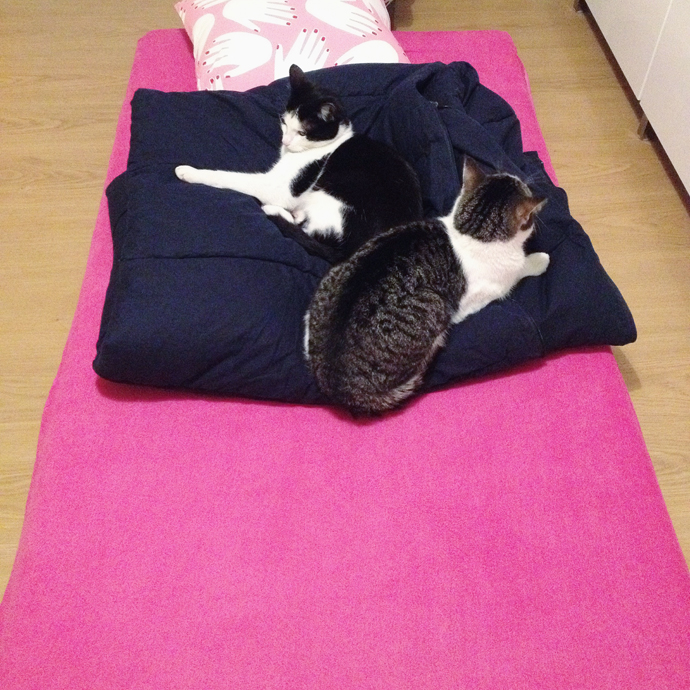 Ingrid had haar hielen nog niet gelicht, of Mo en Tetkees hadden haar logeerbedje al ingepikt…
Ik ben vorige week zooooo vaak in bad geweest. Allemensen wat had ik het koud! Af en toe moest ik echt weer even opwarmen. Dus heb ik mijn Lush bruisballen voorraad flink aangesproken, haha. De flamingo op een stokje is nu echt op.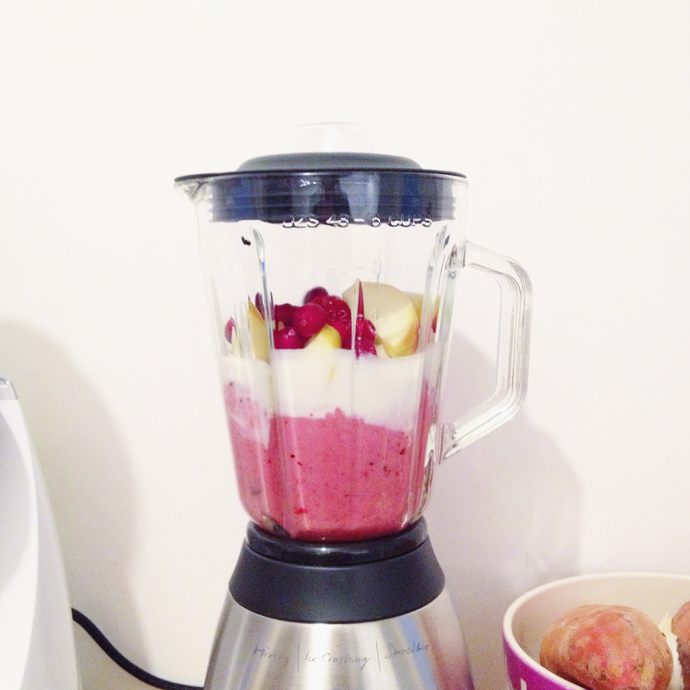 Mmm, lekkere smoothie met yoghurt, bosvruchten, cranberry's, banaan en appel. De puls functie (de onderste) van de Sencor blender werkt echt als een trein. Zelfs bevroren reuzenaardbeien kunnen daar niet tegenop. Jep, nog steeds heel blij mee.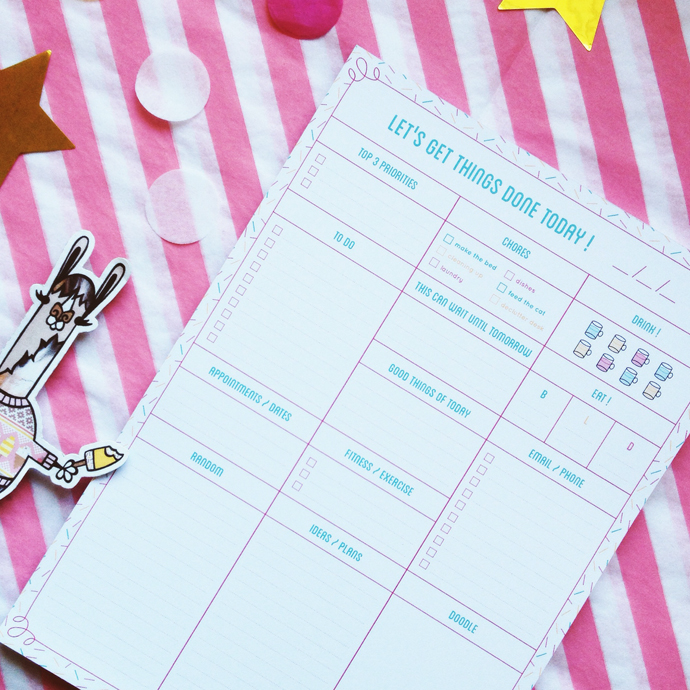 Ik had een hele drukke agenda vorige week en dus heb ik flink gebruik gemaakt van mijn eigen to do list, elke dag een nieuw blaadje! En ik was niet de enige, ik heb er weer flink wat verkocht. Plan away everybody!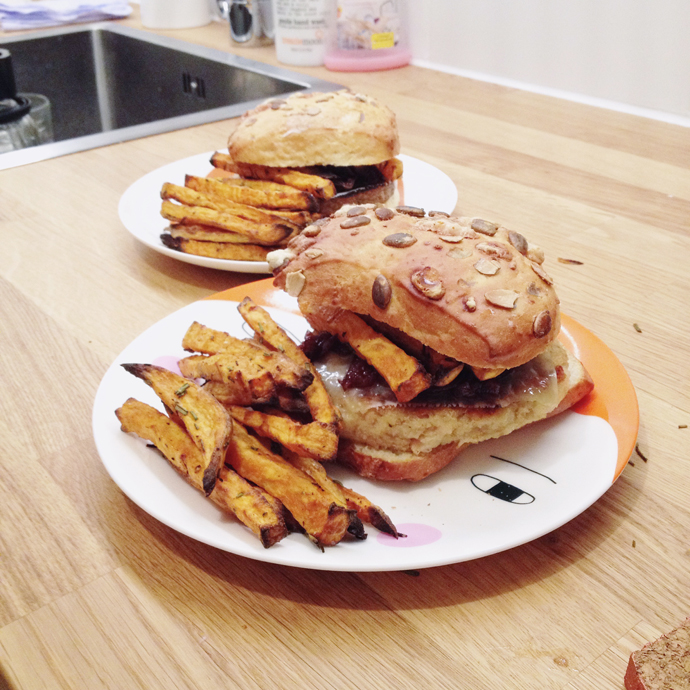 Koken schoot er de laatste tijd een beetje bij in (griep en drukte inspireren niet tot urenlang in de keuken staan). Maar vorige week probeerde ik weer eens iets nieuws: vegaburgers van quinoa en cannellini bonen met zoete aardappelfriet en zoete bier-uien. De quinoa burgers waren wel ok, maar al dat werk niet waard. Maar de frietjes en de uitjes waren fantastisch. Die houd ik erin!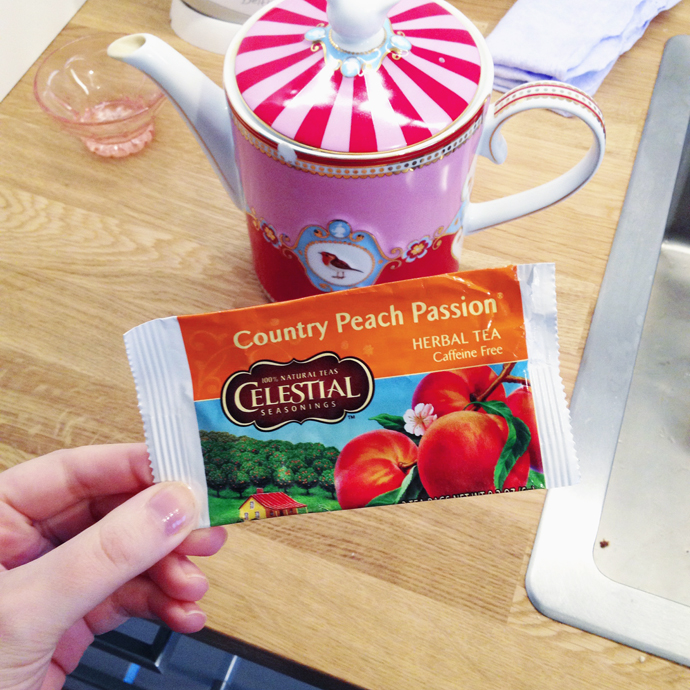 Ik maak elke dag een pot thee die ik meeneem naar mijn party office zodat ik genoeg drink. En dit smaakje vind ik zo lekker.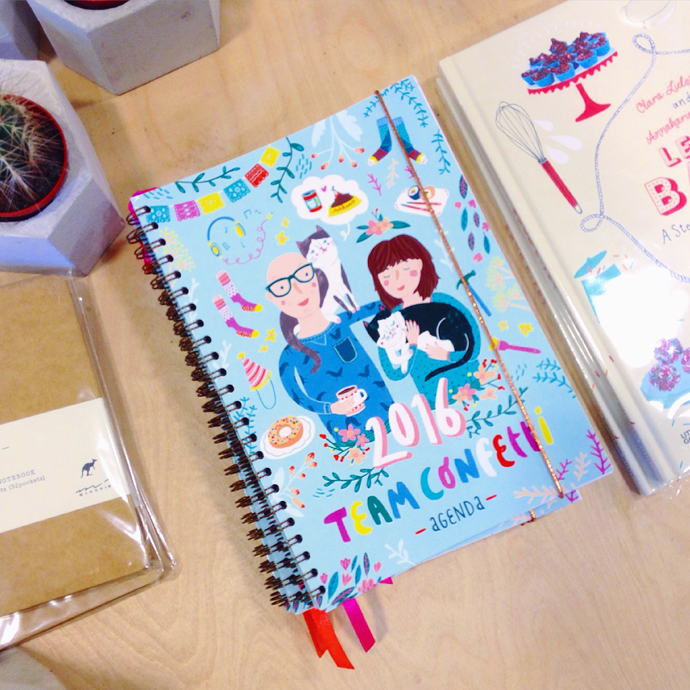 Vorige week meldde ik dat de agenda's opperdepot waren, maar omdat er nog zoveel van jullie waren die er nog heel graag eentje wilden bemachtigen, heb ik er weer een paar opgehaald bij Folk (daar liggen ze ook nog steeds in de winkel). Er staan er nu nog acht (het waren er tien maar er zijn alweer twee verkocht) in de webshop. En daarna zijn ze echt op op op! Wees er dus snel bij. ;)
Zaterdag ging ik weer in mijn eentje naar de film (met last minute korting, score), naar The big short, een film die vertelt over de oorzaak van de financiële crisis. Ik vond het verhaal wel goed, maar hij was een beetje gericht op kerels en terwijl het aan de ene kant fijn was dat moeilijke termen op een makkelijke manier werden uitgelegd, kreeg ik ook het gevoel dat de film ervanuit ging dat het publiek een beetje dom was. De manier waarop ('hier snappen jullie vast niks van, dus hierbij een mooie vrouw in een bubbelbad die het voor jullie uitlegt') was een beetje neerbuigend. Wel goed acteerwerk, maar absoluut niet mijn favoriet voor de Oscar voor beste film…
Vorige week deed ik ook mee aan 'the bored and brilliant project' en heb mijn telefoon dus geregeld in een hoek laten liggen (daarom zit er bij bovenstaande tekst ook geen foto). Hoe dat ging en wat ik ervan geleerd heb, vertel ik verderop deze week. Maar ik kan alvast verklappen dat het effect bijzonder groot was en ik de relatie met mijn telefoon redelijk drastisch wil veranderen. Maar goed, later meer daarover dus. ;)
KATTENBONUS!
♥♥♥
Vind je het leuk om te zien wat ik de hele week uitspook? Volg Team Confetti dan op instagram.