Het einde van mei is alweer in zicht en ik heb een hele rij films, luisterboeken en YouTube kanalen voor jullie gereviewed. Komedie, actie, gossip en feelgood, het zit er allemaal bij. Kijk mee welke films je echt in de bioscoop moet gaan zien en welke je beter later op dvd kan checken op een uitgebluste vrijdagavond.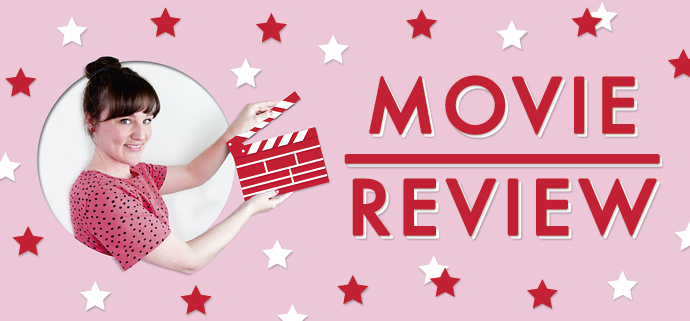 Hier review ik films die op dit moment draaien in de bioscoop en waar ik solo naartoe ben geweest.
FILM: Money Monster (klik hier voor de trailer).
LOCATIE: Kinepolis.
SYNOPSIS: Lee (George Clooney) is de presentator van een corny belegging / financieel tv-programma en Patty (Julia Roberts) is de director van de show. De dag ervoor heeft een groot bedrijf enorm veel geld verloren en alle beleggers, klein en groot, dus ook. Één van die kleine beleggers die al zijn geld kwijt is (Kyle) komt verhaal halen en dringt de studio binnen met een geweer en een bommenvest voor Lee. Nou en dan wordt het dus spannend.
REVIEW: Is dit een supergoede film die echt íédereen moet zien? Mwah. Maar het is wel een hele degelijke, met niet teveel poespas en Julia en George kunnen deze film met twee vingers in hun neus dragen. Een ouderwetse thriller zonder overdreven actie scènes, voorspelbaar gedrag én zonder krijgen-ze-elkaar-nou-wel-of-niet verhaallijn die nergens iets mee te maken heeft (ik kan daar zo slecht tegen). Het is wat het is: spannend, goed geacteerd met een duidelijk begin en einde. De ultieme me-time-vrijdagavondfilm met een bak popcorn op schoot. Of voor een date, als je geen zin hebt in een romcom.
WAARDERING: ★★★☆☆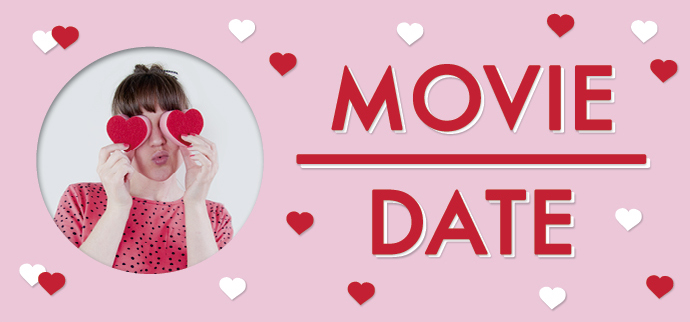 Hier review ik films waar ik sámen met iemand naartoe ben geweest en bepaal: was dit een goede film om samen naartoe te gaan, liever alleen of gewoon helemaal niet…? Deze films draaien op moment van schrijven allemaal nog in de bioscoop.
FILM: My Scientology Movie (klik hier voor de trailer).
LOCATIE: Forum Images.
SYNOPSIS: Documentaire maker Louis Theroux wil graag een documentaire maken over de Scientology kerk, maar omdat hij niet naar binnen mag, besluit hij met acteurs waargebeurde verhalen (verteld door getuigen) na te spelen.
REVIEW: Ik hou van Louis Theroux. Tom en ik hebben bijna alles wel gezien (ik kreeg een paar jaar geleden zelfs een DVD box met verzamelde werken van Sinterklaas) en zijn altijd blij als er weer een nieuwe docu van hem op tv komt. Louis is nieuwsgierig, een beetje bang voor honden en weet door gewoon heel aardig te vragen en heel kalm te blijven, héél veel te weten te komen over de mensen die hij interviewt. Maar dames en heren, deze 'film' viel een klein beetje tegen. Het hele naspelen-met-acteurs is een beetje omslachtig (wel hilarisch af en toe) en zorgt ervoor dat elk verhaal drie keer verteld wordt. Eerst vertelt hij voor welke scène hij acteurs zoekt, daarna worden de acteurs gecast en dan wordt de scène gespeeld. Louis is fantastisch all the way, maar de docu komt niet echt van de grond. Een beetje te eenzijdig en een beetje teveel herhaling. Prima voor thuis op de bank, maar je hoeft er niet voor naar de bioscoop.
WAARDERING: ★★★☆☆
FILM: The Nice Guys (klik hier voor de trailer).
LOCATIE: Pathe Groningen.
SYNOPSIS: Iets met private detectives, de jaren 70, Ryan Gosling en een vermist meisje… Russel Crowe (iemand die mensen in elkaar slaat voor zijn werk) zoekt de hulp van klaploper/private detective om een van zijn vermissende cliënten op te sporen, het meisje Amelia. En dat gaat niet altijd even vlekkeloos.
REVIEW:  Ik was bang dat het slapstick-gehalte te hoog zou zijn voor mijn smaak en ook Tom was een beetje aan de sceptische kant toen we de bioscoopzaal instapten. Maar deze film in de bioscoop kijken is je geld meer dan waard. Deze film is hilarisch, slim en weer eens wat anders dan anders. Waar de helden normaal stoer en onverschrokken zijn, piest Ryan Gosling geregeld in zijn broek van angst en dit zijn de beste scènes. Hij was iets aan de lange kant en voor mij had de tienerdochter van Ryan Gosling wel wat minder screentime gemogen, maar de film heeft alle ingrediënten voor een cult classic. Ik ben dan ook benieuwd of hij over tien jaar die status heeft bereikt. Qua verhaallijn en wtf-momentjes deed hij me sterk denken aan The Big Lebowski en dat is altijd goed (lees meer over die film bij 'couch potato' hieronder). Oh! Goede soundtrack ook!
WAARDERING: ★★★★☆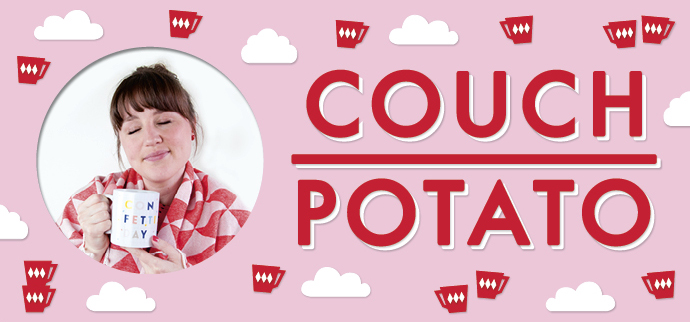 Hier de tip(s) van de maand op bankhang / binge-watch-gebied. Dekentje, kop thee en popcorn erbij en kamperen op de bank…
BLAST FROM THE PAST: The Big Lebowski (klik hier voor de trailer).
SYNOPSIS: Jeffrey Lebowski (iedereen, vooral hijzelf noemt hem 'The Dude') wordt betrokken in een ontvoeringszaak van de trophy wife van een zogenaamde miljonair die óók Lebowski heet. Er is veel verwarring, white russians, bowling, Bob Dylan, Julianne Moore, vloerkleden en haarclips.
WAAROM KIJKEN: Zoals ik bij de review van The Nice Guys al zei, deed die film me denken aan The Big Lebowski. Maar hoe precies wist ik niet meer, want het was dik tien jaar geleden dat ik de film had gezien. Dus toen we thuiskwamen van de bios, besloten we die óók te gaan kijken. Crazy saturday night aye? The Big Lebowski is zo'n film die je gezien moet hebben en ik weet weer waarom. De film is zó anders dan alle andere films, heel simpel qua verhaallijn eigenlijk, maar hij is zo grappig, surrealistisch en The Dude is oprecht een goedzak die alleen de verkeerde side-kick heeft uitgezocht. De outfits, de karakters en de terugkerende grapjes, ge-wel-dig. Als je hem nog niet gezien hebt: ga het doen. En als je hem al wel gezien hebt in je studententijd heel lang geleden, deze verdient het om nog een keer te kijken. Cult classic all the way.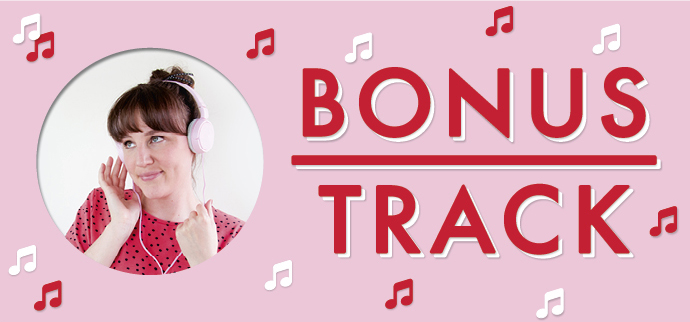 Onder bonus tracks vallen podcasts, luisterboeken, andere geluidsfragmenten en misschien zelfs af en toe een YouTube video…
WAT: Yoga with Adrienne (klik hier voor het kanaal).
WAT IS DAT: Yoga op YouTube. Maar dan leuk.
WAAROM KIJKEN: Omdat Adrienne hilarisch is, je je heerlijk rustig voelt na een half uurtje rekken en strekken en omdat Tom er vroeger voor uit zijn bed komt. That's right. Ik haalde hem over om in het weekend voor de leuk een keertje mee te doen. En sindsdien wordt elk vrij uurtje voor het slapengaan en na het opstaan (twee keer per dag ja) gevuld met de onderste-boven-hondjes-stand van Adrienne. Ik kan 's ochtends of 's avonds best wel gestrest zijn over wat ik allemaal nog moet doen en een half uur tot een uurtje rustig in- en uit-ademen, mijn lichaam strekken en glimlachen om de grapjes van Adrienne en ik ben de rest van de dag een stuk kalmer en kan meer genieten van waar ik mee bezig ben. Tom en ik zijn allebei yoga newbies, dus vrees niet dat het ingewikkeld is. Adrienne heeft playlists voor beginners en voor lekker-rustig-aan-yoga.
WAT: Down the Rabbit Hole door Holly Madison (klik hier voor de Storytel link).
WAT IS DAT: Audiobook geschreven door een ex-vriendin van de beruchte Hugh Hefner, eigenaar van PlayBoy en de PlayBoy Mansion.
WAAROM LUISTEREN: Omdat je ook wel eens een juicy verhaal wil luisteren. En omdat het goed geschreven is (geen grapje). Holly vertelt hoe ze terechtkwam bij Hugh Hefner, waarom en vooral: waarom ze zo lang gebleven is. Hoe de reality show over haar en de twee andere vriendinnen van 'Hef' haar redding was en hoe haar leven eruit zag nadat ze vetrok. Dit is geen verhaal waar ik me heel makkelijk in kan verplaatsen (ik ben de meeste preutse persoon ooit) maar omdat het goed geschreven is (met veel referenties naar Alice in Wonderland) en omdat het fascinerend is, zat ik vastgeplakt vanaf het moment dat ik op 'play' drukte. Het is een soort combinatie van een goed roddelverhaal en het boeiende levensverhaal van een vage kennis. Je kan niet ophouden met luisteren. Holly leest niet voor, maar babbelt als het ware aan één stuk door en doet stemmetjes na van de hoofdpersonen. Ze blijkt grappig, niet zo'n domme bimbo als ze lijkt en ambitieus.  
♥♥♥
En dat was het weer voor de maand mei. In Juni kijk ik uit naar de nieuwe Alice in Wonderland film, Me before you (ja ik kijk ook weleens romantische films) en ik duik mijn Storytel app weer in voor meer mooie luisterboeken.