Yeah yeah yeah! De derde TC FEELGOOD BOX is alweer in de maak en ik heb weer een heerlijk thema gekozen waar ik helemaal mee los kan gaan. Benieuwd wat het thema is en wanneer hij te koop zal zijn? Lees dan snel verder…
Wat is de TC Feelgood Box?
Voor als je de hype hebt gemist en denkt: 'waar bazelt dat mens toch over?'. De TEAM CONFETTI FEELGOOD BOX is een box vol handgemaakte en zelf ontworpen goodies. In totaal zitten er dit keer 5  items in de box, waaronder iets moois van papier, een grapje, een DIY pakketje en een speciaal ontworpen sierraad (so exciting!). Ook zit er in één van de boxen een golden ticket waarmee je een extra prijs kunt winnen. En de rest verklap ik lekker niet, want dat is een verrassing!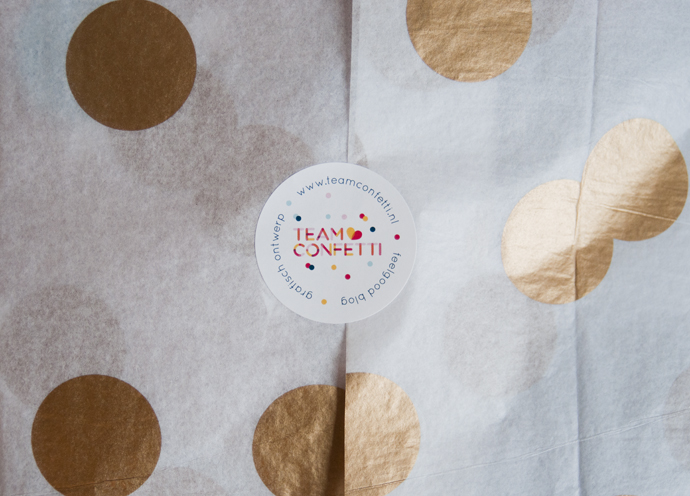 De vorige keer…
Op het plaatje hierboven staat de vorige box. Als je wil weten wat je een beetje kan verwachten, kun je de inhoud van de vorige box hier wat beter bekijken.

Thema!
De TC FEELGOOD BOX van deze maand heeft weer een ontzettend leuk thema, namelijk: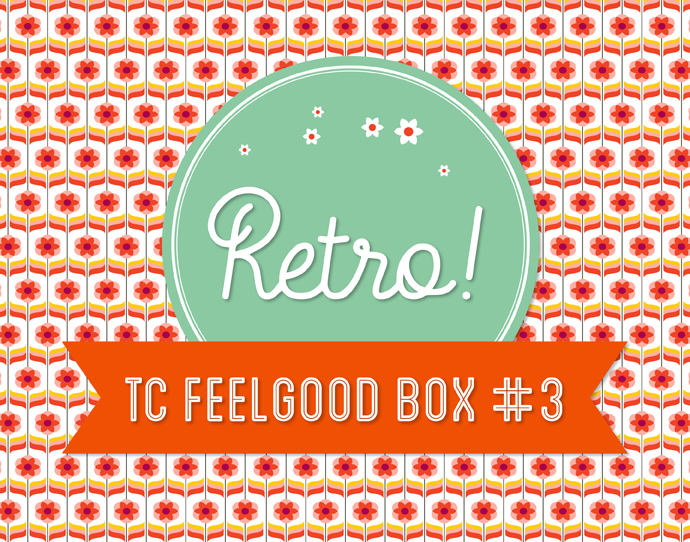 Jaaaaaa! Retro! Dus denk aan cassettebandjes, fifties keukenschortjes en veel gezellige printjes!
Wanneer is de Retro box te bestellen?
Aanstaande woensdag op 1 april om 9.00 is hij te bestellen in de webshop. Eind april wordt hij weer in één keer verzonden zodat iedereen hem ongeveer op hetzelfde moment binnen zal krijgen en de inhoud voor iedereen een verrassing blijft. De box is alleen te bestellen door mensen die in Nederland wonen. De verzendkosten naar het buitenland zijn helaas te hoog.
Limited edition!
Ik heb een gelimiteerd aantal boxen gemaakt. En meer komen er ook niet. Je moet er dus heel snel bij zijn! De eerste twee boxen zijn allebei uitverkocht en aangezien deze editie net zoveel boxen telt, zou hij wel weer eens heel snel op kunnen zijn. Als je er graag eentje wil bemachtigen, zul je er op tijd bij moeten zijn. ;)
Hoeveel moet dat kosten?
Een hele terechte vraag. De TC FEELGOOD BOX kost €17,50 en dit is INCLUSIEF €3,45 verzendkosten. De box zelf kost dus eigenlijk maar €14.05. Aangezien de producten in deze doos (nog) niet los verkocht worden, zal ik niet gaan roepen wat de 'echte' waarde van deze box is. De TC FEELGOOD BOX is dus van onschatbare waarde. Ik doe mijn uiterste best om zoveel mogelijk in de box te proppen en hem zo origineel mogelijk te maken.
Zijn er ook onderdelen lost te koop uit vorige boxen?
Ja, de to do list uit box #1 is te koop via Hipgemaakt.nl. Dat is deze badboy: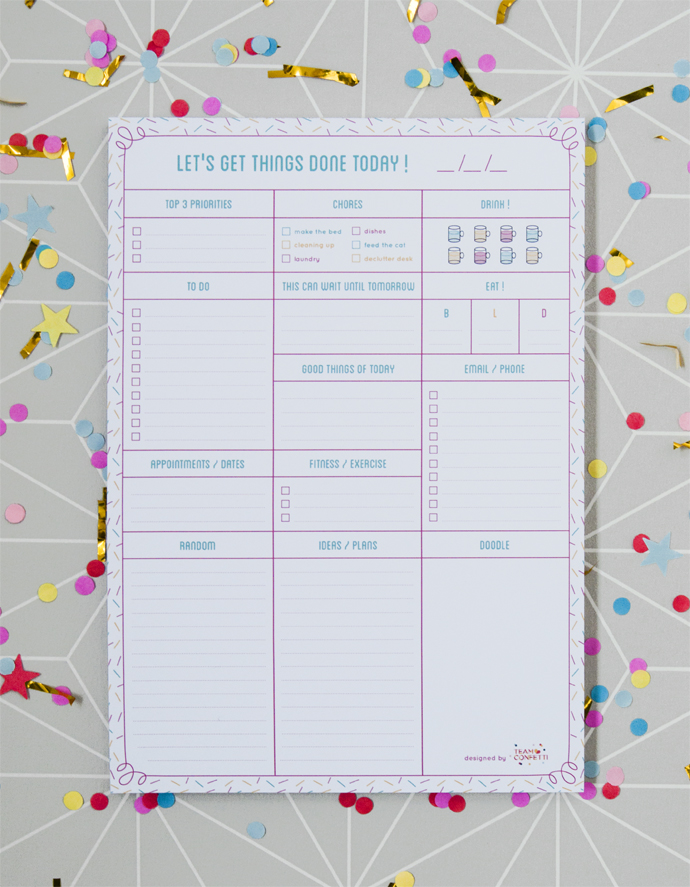 Tot nu toe is dit het enige onderdeel dat los te koop is. Wie weet zullen er in de toekomst nog meer 'losse onderdelen' volgen.
♥♥♥
Heb je nog vragen of opmerkingen? Stel ze hieronder, ik beantwoord ze graag!
Zijn er al enthousiastelingen in de zaal?