Weten jullie nog? Dat Tom en ik vorig jaar plannen maakten om een paar maanden naar Engeland te verhuizen? We reisden vorige zomer af naar drie Engelse steden (Cambridge, Londen en Brighton) om te kijken waar we ons het meest op ons gemak voelden. En je raadt het al, dat is Brighton geworden! Vandaag vertel ik een beetje meer over onze plannen in Brighton, laten we een sneak peek van ons Brighton huis zien én leg ik uit waarom we zes weken gaan in plaats van de drie maanden die we eerst in ons hoofd hadden…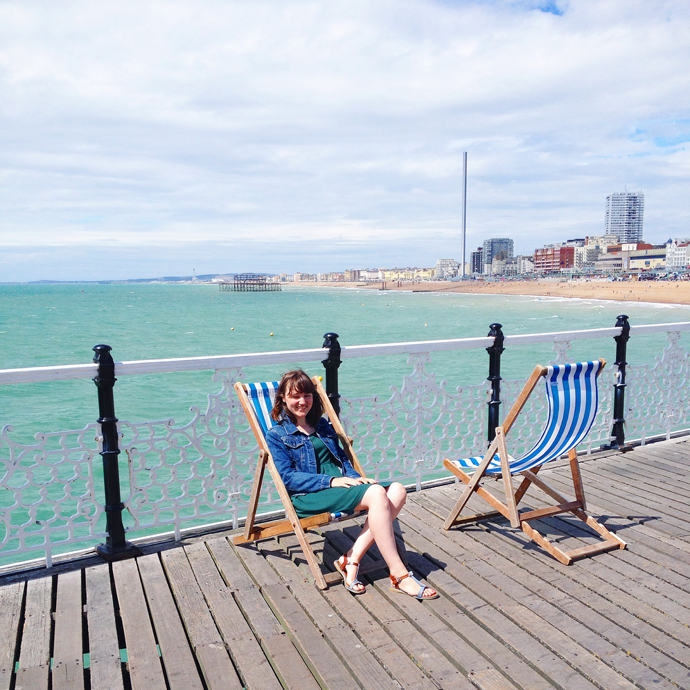 WAAROM BRIGHTON?
Eerst even kort over waarom we voor Brighton hebben gekozen in plaats van Cambridge of Londen. Londen stond nooit écht op ons lijstje van potentiële woonplaatsen, maar het was wel fijn dat we dat vorig jaar tijdens onze triple stedentrip écht konden bevestigen. Het is een fantastische stad, maar het is zó veel. Zoveel mensen, zoveel keuzes, zoveel drukte, zoveel geld (dat je moet uitgeven). Tom en ik zijn langzaam veranderd in een hoogbejaard stel en het hoeft voor ons allemaal niet meer zo snel, niet meer zo luid en niet zoveel keuze. Cambridge was práchtig als je door het centrum liep met al haar universiteiten, maar eromheen voelde het wat zielloos en we misten de Engelse charme in de woonwijken. Ook kon je je kont niet keren of je liep alweer tegen een Aziatische toerist aan. Aziatische toeristen zijn dikke prima, maar ze bewegen zich vooral in hele grote groepen. En zoals we al eerder hebben vastgesteld: we zijn een beetje klaar met héél veel. Op papier was Cambridge onze eerste keuze, dus dat viel even vies tegen. Gelukkig voelde Brighton na Cambridge en Londen alsof we thuiskwamen in onze sprookjes-home-town, het was liefde op het eerste gezicht!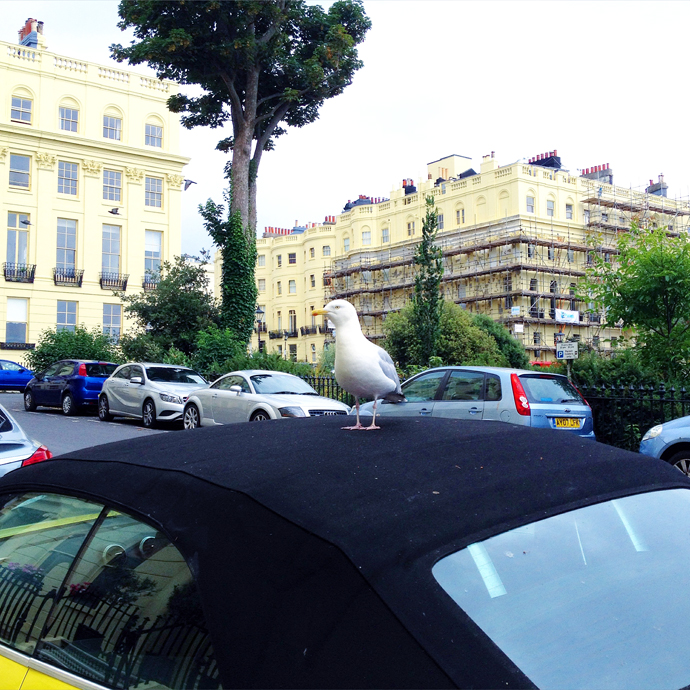 We vinden Brighton ten eerste práchtig. Het maakt bijna niet uit welk straatje je inloopt, het ziet er bijna allemaal even charmant uit. Omdat het een kustplaats is dat languitgerekt langs de zee ligt, heeft het een permanente vakantie vibe. Het is er niet ontzettend druk, het is er enorm creatief (heel veel local artists die hun eigen spullen verkopen), ze houden er van lekker eten en je kunt bijna alles bereiken met de 'benenwagen' (om maar even een  hoogbejaarde term te gebruiken). Dat scheelt enorm in de kosten met openbaar vervoer en ook in reis-stress. Het is wel flink heuvelig, dus ik verwacht dat we met hele gespierde kuitjes weer terugkomen. Het énige wat iets minder is, is de overkill aan zeemeeuwen die ook 's nachts vrolijk door blijven gillen. Ik hoop dat ik eraan wen, van ze leer houden en omdat we iets verder van de kust zitten in ons tijdelijke huis dan onze Airbnb vorig jaar, ze ook gewoon iets minder goed kan horen…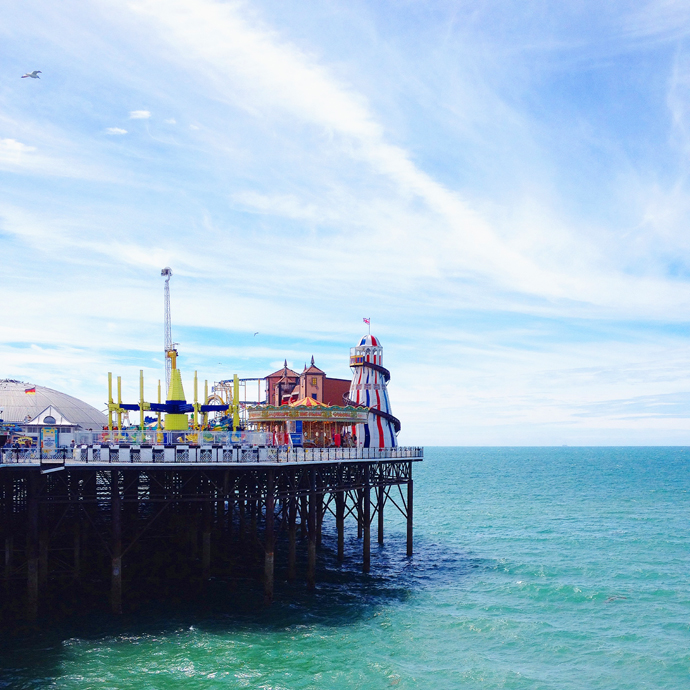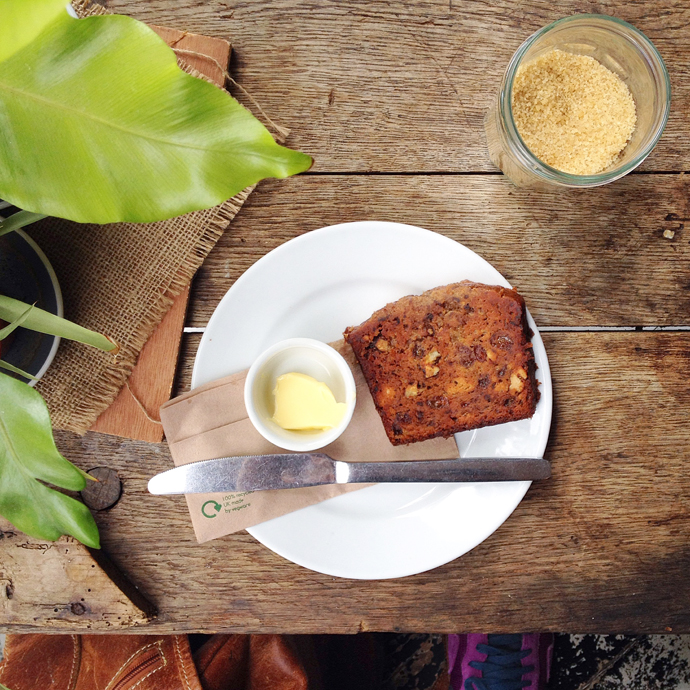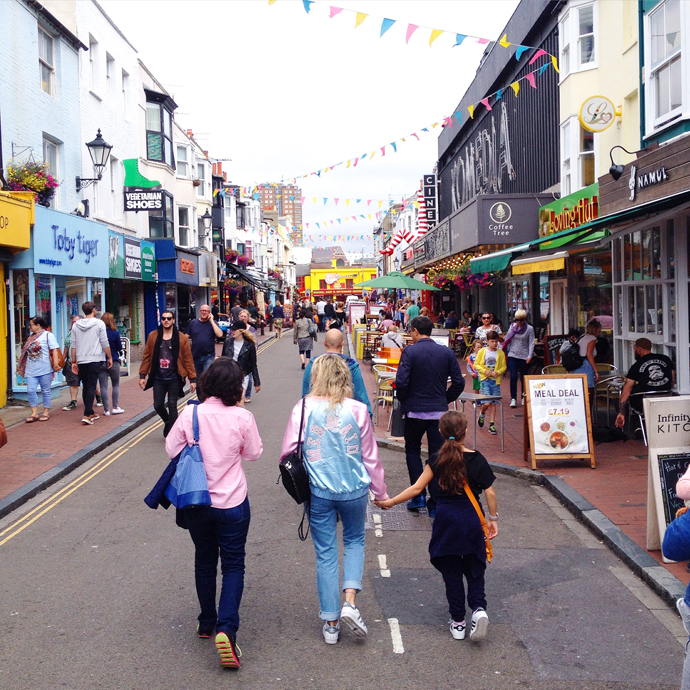 WAT GAAN WE DAAR DAN DOEN, ZES WEKEN LANG?
Het eerste plan was om drie tot zes maanden naar Engeland te vertrekken, dat Tom een full time baan zou vinden en dat ik door zou werken voor HEMA (thuis) en voor mijn blog natuurlijk. Maar ik merkte dat ik daar steeds minder zin in kreeg. Er kwam zoveel bij kijken! We moesten een leuk gemeubileerd appartement (dat groot genoeg was om een foto studiootje in kwijt te kunnen) vinden voor een korte periode en dus een goede verhuur makelaar vinden, ons eigen huis verkopen óf onderverhuren, Tom moest werk vinden en ik moest al mijn fotografie apparatuur meeslepen (geen idee hoe). Heel veel gedoe, geregel en heel veel extra kosten om basically hetzelfde te doen als dat ik thuis al doe. Alleen in een ander land en ik zou Tom alleen 's avonds zien en in het weekend. Ik was een beetje kwijt waarom ik al die moeite nou zo graag wilde doen?
En dus besloten we er een soort werk-vakantie van te maken van zes weken. Tom heeft een opdrachtgever waar hij op afstand voor kan werken maar dat is max een halve werkweek. Ik ga zoveel mogelijk vooruit werken voor HEMA voordat we weggaan zodat ik al mijn fotografietroep thuis kan laten en me anderhalve maand op mijn blogs en vlogs kan concentreren. Zo verdienen we een beetje geld terwijl we weg zijn en kunnen we zes weken op vakantie in plaats van het weekje dat we normaal zouden doen. In theorie zouden we ons huis die tijd kunnen verhuren (want Tetkees gaat met ons mee) maar daar zijn we nog niet helemaal over uit.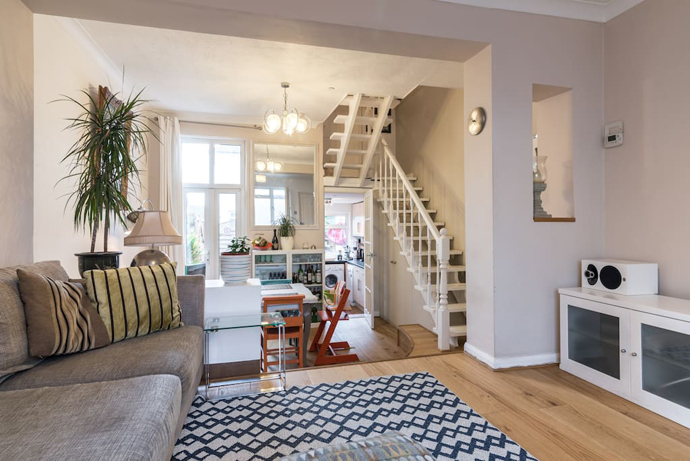 ONS BRIGHTON HUIS!
Omdat we een paar weken gaan in plaats van een paar maanden, konden we gebruik maken van Airbnb. Dit was niet persé supergoedkoop (alhoewel je vaak wel een fikse korting krijgt als je langer huurt dan een maand) maar het was heel snel te regelen, we hadden meteen persoonlijk contact met de eigenaar en we hebben een huis kunnen vinden waar Tetkees mee naartoe kon. Dit wordt nog een heel avontuur op zichzelf maar het lijkt ons voor Tetkees het beste idee. Hij is bij niemand zo op zijn gemak als bij ons, dus alhoewel de autoreis ernaartoe waarschijnlijk gepaard zal gaan met veel zielige miauwtjes, denk ik dat hij het prima gaat doen als we eenmaal in ons nieuwe huisje zitten.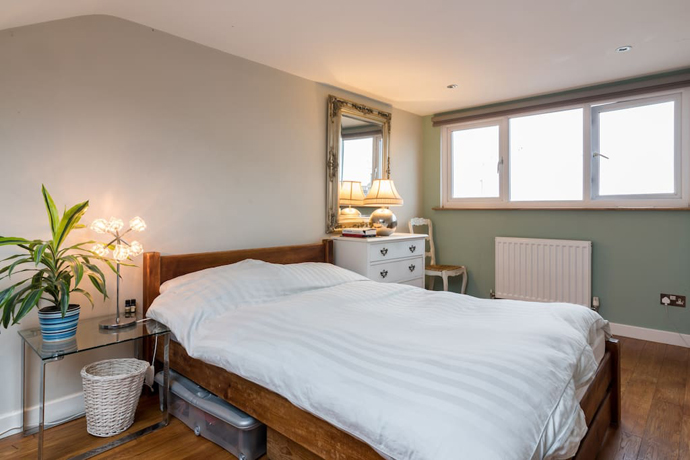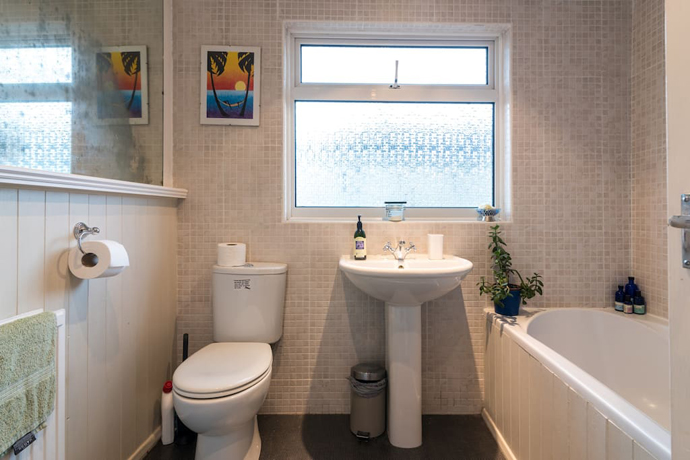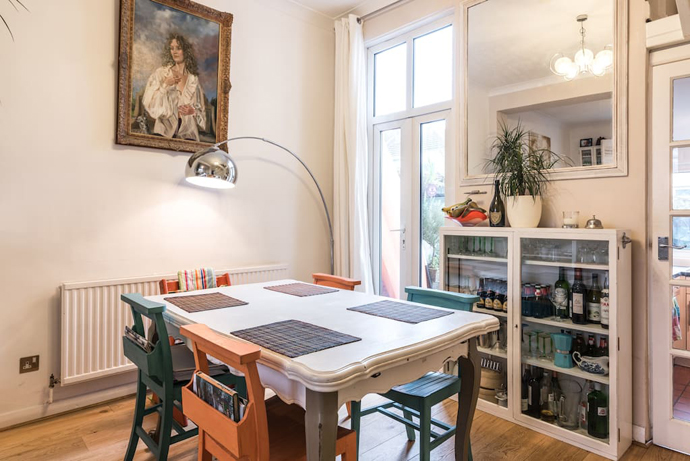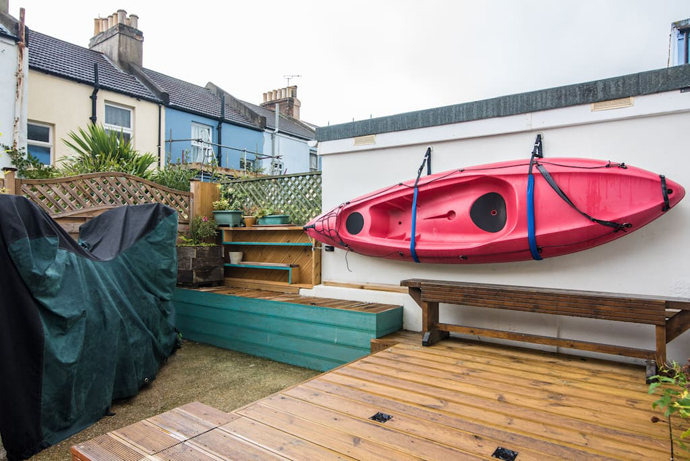 Voor wie nieuwsgierig is naar de kosten van zoiets: Voor zes weken hebben we in totaal €3.000 betaald en dat komt neer op €500 per week voor een volledig huis dichtbij het centrum met een volledig uitgeruste keuken, twee badkamers, een tuintje én een logeerkamer. Het is veel geld bij elkaar, maar we krijgen er veel voor terug en we zijn énorm blij met het superleuke contact dat we nu al hebben met de huiseigenaren en dat is ook heel wat waard. Én we blijven dus op afstand semi doorwerken, kunnen ons eigen eten koken en daar besparen we ook weer aardig wat centjes mee. Heb je dus in je hoofd dat zo'n mega lange vakantie onmogelijk is met jouw budget, dan is het de moeite waard om creatief na te denken. Ik had altijd in mijn hoofd dat deze mini emigratie een once of a lifetime iets zou zijn, maar als het enorm bevalt dan zouden we het misschien nog wel een keer kunnen doen als we creatief met onze centjes omgaan of in Nederland elke maand wat centjes opzij zetten. We zullen zien! Misschien vinden we het helemaal níks en zetten we straks nooit meer een voet in Engeland, maar dat kan ik me eigenlijk niet voorstellen.
Het duurt nog even voordat we echt weggaan (we hebben geboekt voor augustus/september) en dat vind ik ook wel fijn. Zo hebben we de tijd om alles te regelen (Tetkees heeft zijn vaccinaties én paspoort al dus dat kan van het lijstje worden gevinkt), om vooruit te werken en heel misschien tijdelijke bewoners voor ons huis te vinden. Maar ik heb er nu al zó veel zin in!