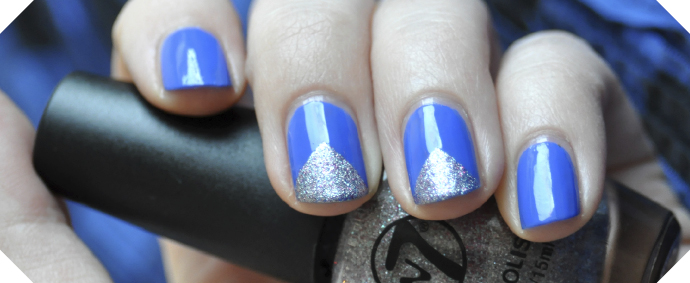 For today's nails I was inspired by the geometric bracelet I made for Beautyill.nl yesterday.
Maandag maakte ik een DIY voor Beautyill.nl voor een geometrische armband die ik beschilderde met nagellak (klik hier voor het artikel). Ik vond de kleuren zo leuk bij elkaar staan dat ik besloot er twee op mijn nagels te lakken deze week. En de geometrische vormen pakte ik voor het gemak ook even mee.

Allereerst lakte ik mijn nagels blauw met Essie's Butler Please. Dit lakje lakte wat minder fijn dan ik van Essie gewend ben, maar na twee laagjes zat het er toch aardig netjes op. Ik deed een sneldrogende topcoat op al mijn nagels en wachtte eventjes.
First I applied Essie's Butler Please. It was a little streaky but looked fine after two coats.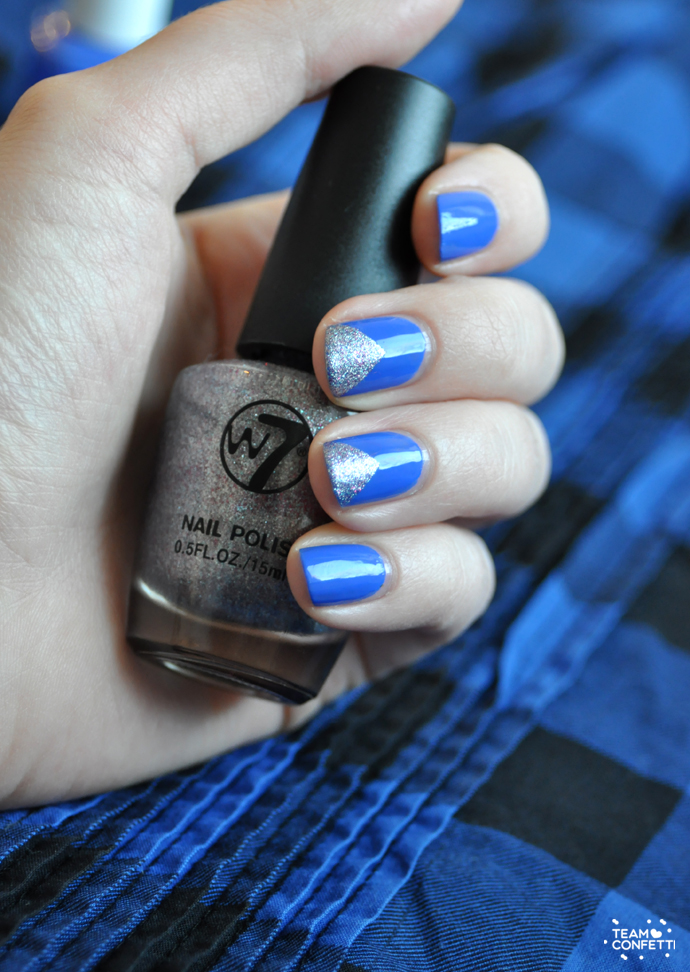 Ik pakte mijn rolletje plakband erbij en plakte een stukje een paar keer op de binnenkant van mijn hand zodat het wat minder plakkerig werd. Ik plakte de plakband daarna schuin op mijn nagel en plakte er nog een stukje bij zodat er een driehoekje ontstond.
Then I formed a triangle out of Scotch tape and taped it on my nail.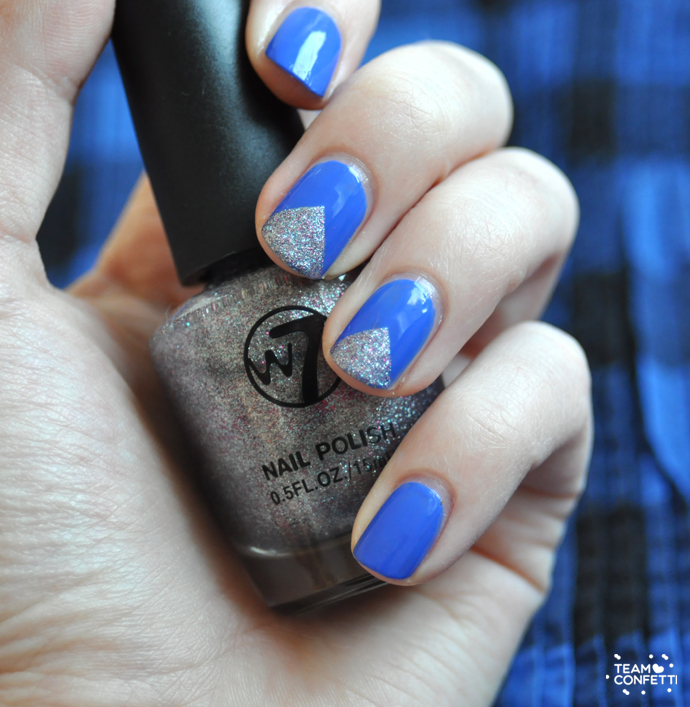 Ik lakte het vrijstaande driehoekje met W7 – Moondust. Een toepasselijke naam, want het is een glinsterende galaxy glitterlak. Ik verwijderde direct de stukjes plakband voordat het laagje moondust droog werd. Ik lees vaak in de comments dat bij jullie de nagellak er vaak samen met de plakband af komt. Samen met bovenstaande tips en een beetje geduld zou dat nu verleden tijd moeten zijn.
I applied Moondust by W7 on my nail and removed the Scotch tape. A triangle remained.

Wat heb jij op je nagels vandaag?
What are you wearing on your nails today?