NIEUW! NIEUW! NIEUW! Een maandelijkse film / podcast / luisterboek / serie review. En ik heb het heel serieus aangepakt met verschillende onderwerpen en een serie zelfportretten om U tegen te zeggen. Níks zegt 'movie review' als een stel selfies met woorden eromheen, am I right? Het hele plaatje is compleet, alleen een goede naam voor deze serie mist nog. Ik hoop dat jullie me daar nog mee kunnen helpen…
Ik hou van naar de bioscoop gaan. Dat weten jullie heus. Het liefst in mijn eentje en soms samen (deze maand had ik toevallig alleen maar dates). Ook ben ik een rasechte bank-aardappel en heb ik op de momenten waarbij ik niet sociaal hoef te zijn en entertainment nodig heb, een koptelefoon op mijn hoofd met een luisterboek of een toffe podcast. Genoeg materiaal dus om maandelijks een artikel met tips en reviews mee te vullen. Laten we meteen maar beginnen!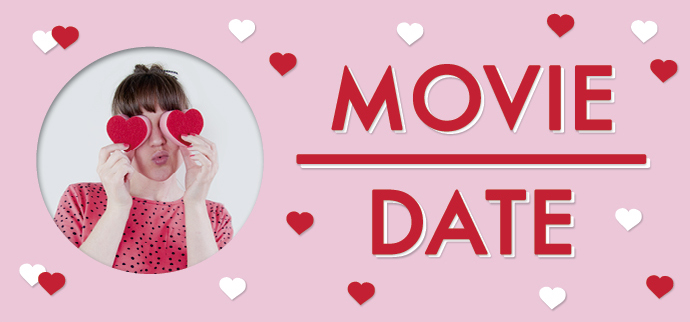 Hier review ik films waar ik sámen met iemand naartoe ben geweest en bepaal: was dit een goede film om samen naartoe te gaan, liever alleen of gewoon helemaal niet…? Deze films draaien op moment van schrijven allemaal nog in de bioscoop.
FILM: The Huntsman (klik hier voor de trailer).
LOCATIE: Kinepolis Groningen.
SYNOPSIS: Dit is de prequel (sort of) van Snow White & the Huntsman. Zoals je aan de titel al kan zien, is Sneeuwwitje nergens te bekennen. De film volgt de Huntsman (Eric) (gespeeld door Chris Hemstworth, je weet wel, die in elke film élke superheld speelt tegenwoordig) van toen hij nog een klein jongetje was tot een sterke vent met een bijl. Tussendoor is er liefde, verraad, een zoektocht en tenslotte een sprookjesachtig einde.
REVIEW: Deze film bekeek ik in Kinepolis samen met Anne in 3D. Ik was nooit zo'n fan van 3D maar in deze bioscoop vond ik het effect eindelijk een meerwaarde hebben. Het scherm is gebogen (en waarschijnlijk super high tech) waardoor ik daadwerkelijk af en toe bukte omdat er dingen op me afkwamen. Ook was er een pauze wat heel wenselijk is tijdens een date (bijkletsen). Dikke punten dus op date-gebied. Als je van het uitgemolken fantasy/sprookje genre houdt is het een erg vermakelijke film. Charlize Theron is terug als heerrrrrrrlijk gemene heks en zelfs het overdreven neppe Schotse accent van Chris vond ik op den duur wel charmant. De film is prachtig gemaakt en er zitten een paar kleine plot-twisten en bijrollen in, die de film wat minder voorspelbaar maken. Een prima date dus, geen must-see.
WAARDERING: ★★★☆☆
FILM: Demolition (klik hier voor de trailer).
LOCATIE: Pathé Groningen.
SYNOPSIS: Vrouw van man (Davis, gespeeld door Jake Gyllenhaal) sterft in een auto ongeluk. Man voelt geen verdriet, merkt eindelijk de wereld om zich heen op, maakt nieuwe vrienden en vernielt zijn huis.
REVIEW: Na het zien van de trailer dacht ik precies te weten hoe deze film zou verlopen. En dat vond ik prima. Beetje janken, beetje naar Jake kijken die lekker zijn leven opnieuw begint. Op z'n Hollywoods met veel tear jerkers. Ergens klopte dat ook wel, maar het is geen typische, uitgekauwde Hollywood film. Er is weinig tot geen romantiek, veel droge humor en een hele hoop WTF momentjes. Er zaten een paar voorspelbare, typische scènes in, maar die vergeef ik ze. Deze film in de bioscoop zien heeft niet echt toegevoegde waarde, misschien juist wel beter thuis op de bank. Meike, mijn date tijdens deze film vond hem GEWELDIG en was jaloers op de kapot-maak-activiteiten van Davis. Ik wilde toen ik de bioscoop uitgelopen kwam, vooral meteen een paar bretels voor Tom kopen…
WAARDERING: ★★★★☆
FILM: Monsieur Chocolat (klik hier voor de trailer).
LOCATIE: Forum Images Groningen.
SYNOPSIS: Het verhaal speelt zich af in Frankrijk (oui, oui) aan het einde van de negentiende eeuw. Een doorgewinterde clown (Footit) vraagt een donkere jongen die kannibaal speelt in een klein circus of hij zijn clown-partner wil worden. Het duo wordt een groot succes maar de act begint aan Chocolat te knagen…
REVIEW: De setting is prachtig en ik vind dit soort waargebeurde verhalen altijd een meerwaarde hebben omdat er een klein geschiedenislesje in verstopt zit. Omar Sy die Chocolat speelt en dus de hoofdrol heeft, vond ik een stuk minder sterk dan zijn partner Footit, die me veel meer intrigeerde. Ondanks dat ze Chocolat's verleden veel uitgebreider laten zien, blijft het karakter een beetje plat en ik vond het af en toe wat lastig om mee te leven als hij onhandige keuzes maakte. Ik stem dus voor een prequel met Footit in de hoofdrol (The Huntsman style)! Er zaten een paar gaatjes in het verhaal, maar ik heb er erg van genoten en mijn date Tom ook!
WAARDERING: ★★★★☆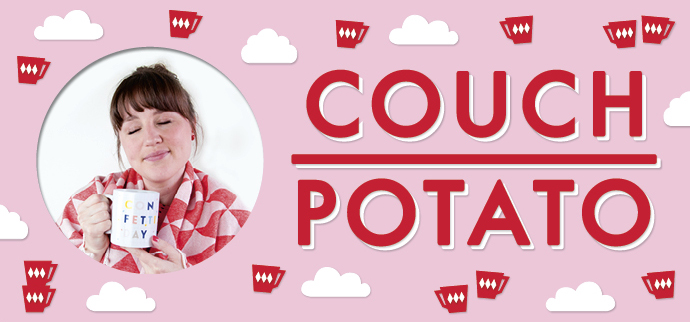 Hier de tip(s) van de maand op bankhang / binge-watch-gebied. Dekentje, kop thee en popcorn erbij en kamperen op de bank…
SERIE: Gilmore Girls.
SYNOPSIS: Deze serie gaat over een moeder en haar tienerdochter die niet veel in leeftijd schelen, heel snel praten en in een superschattig stadje wonen. 
WAAROM KIJKEN: Als je deze serie hebt gekeken 100 jaar geleden (ja papa, ik heb het tegen jou) is het geweeeeeldig om opnieuw te kijken. Heb je het toen gemist (omdat je iets beters te doen had) dan is het helemáál te gek. De afleveringen duren ongeveer driekwartier en het is een combi drama/comedy. Een lach, een traan en HEEL VEEL KOFFIE. Gilmore Girls wordt helaas niet meer op tv uitgezonden en ook niet op Netflix (in de US wel) dus er is, kuch, niet een legale manier om de afleveringen te kijken. If you know what I mean… Er komt dit jaar nog een vervolg op Gilmore Girls (OMG) en daarom moeten we met zijn allen toch echt die zeven seizoenen achter elkaar kijken…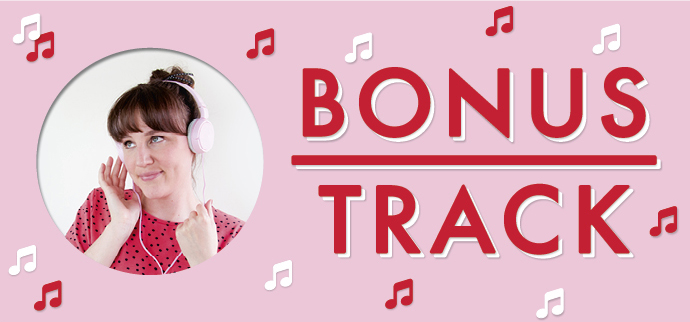 Onder bonus tracks vallen podcasts, luisterboeken, andere geluidsfragmenten en misschien zelfs af en toe een YouTube video…
WAT: Gilmore Guys.
WAT IS DAT: Een podcast over Gilmore Girls.
WAAROM LUISTEREN: Ha! Door deze podcast ben ik dus weer Gilmore Girls gaan kijken. Fran noemde het een keer in één van haar video's: een stel jongens dat uitgebreid élke aflevering van Gilmore Girls analyseert. Dit concept leek me hilarisch en dat is het ook. Kevin en Demi bespreken de 'pop culture references', de kleding, de props, de dialogen, kortom álles wat er in een gemiddelde Gilmore Girls aflevering voorbijkomt. Ook nodigen ze gasten uit die veel over de tv-bisniss weten en vaak nog nooit eerder de serie hebben gekeken. En die er nog veel vaker geen donder aanvinden. Dat levert hilarische momenten op. Maar wat ik het fijnst vind aan deze podcast, is dat het zo gezellig is. Ze lullen er lekker op los en dat maakt het het perfect achtergrondgeluid als ik aan het werk ben. Het is niet erg als ik iets mis en het maakt urenlang foto's maken of bewerken. 
♥♥♥
En dat was het voor de allereerste Team Confetti Movie Review. Maar die naam hè, die vind ik zo saai. Het bleek heel lastig om een overkoepelende naam te verzinnen voor deze serie. Ik hoor dus HEEL GRAAG of iemand ideeën heeft voor een betere naam. En als er nog onderwerpen zijn die missen of films die ik moet gaan reviewen, ROEPT U MAAR!