Het is alweer bijna zover, over een paar weken vieren we de dag van de liefde: Valentijnsdag! Traditioneel gezien geef je je geliefde een mooie kaart of een cadeautje, maar dit jaar ga ik het een beetje anders doen. Want je kunt toch pas écht van iemand houden als je eerst van jezelf houdt? Daarom vier ik dit jaar Valentijnsdag met mezelf (sorry Tom)!
SELF LOVE
Vorig jaar schreef ik hoe ik met behulp van een psychologe en van veel lieve mensen om me heen meer zelfvertrouwen kreeg en minder angstig werd. Een groot deel daarvan was accepteren waar mijn gevoeligheden liggen (all over the place, ik blijk heel gevoelig) en daar met een beetje respect mee om te springen. Als het wat beter met je gaat, is het makkelijk om te vergeten dat dat eerst niet zo was en ik probeer af en toe stil te staan bij wat ik heb bereikt en hoe hard ik daarvoor gewerkt heb. Van jezelf houden zoals je bent, is voor heel veel mensen écht niet makkelijk en ik betrap mezelf er nog vaak genoeg op dat ik een beetje te streng ben. Ik mag mezelf wel wat vaker trakteren op iets leuks, zonder daar eerst iets voor te hoeven doen.
GENIETEN ZONDER SPIJT
De dag van de liefde lijkt me dus een uitstekend moment om mezelf op een goede manier te verwennen. Dus niet met bakken chocolade en veel te lang uitslapen (hoe aantrekkelijk het ook klinkt). Nee, jezelf op een goede manier verwennen en trakteren is een hele kunst. Genieten zonder schuldgevoel achteraf (geen onnodige aankopen of veel te veel ongezond voedsel dus) is key! Ik selecteerde een paar leuke cadeautjes die je waarschijnlijk niet zo snel voor jezelf zou kopen maar waar je wel heel erg goed van kunt genieten en waar je je écht wat lekkerder en verzorgder door voelt: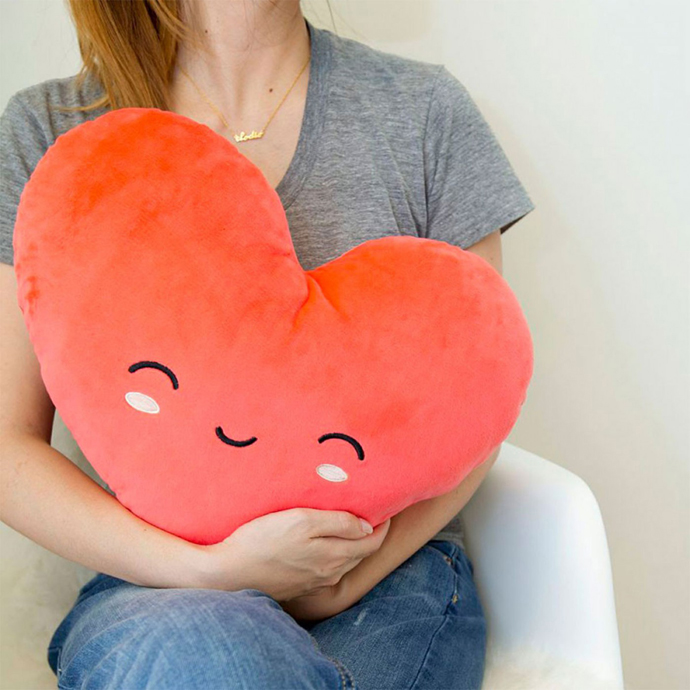 VERWARMBAAR HART-KUSSEN
Hij is lief, hij is vrolijk en je kunt hem opwarmen. Nu het buiten zo koud is, is dat wel zo fijn. Wij meisjes kunnen een paar dagen per maand zo'n kussen extra goed gebruiken, maar hij is ook fijn met een dekentje op de bank. Self love in de vorm van een hart, letterlijker kan bijna niet.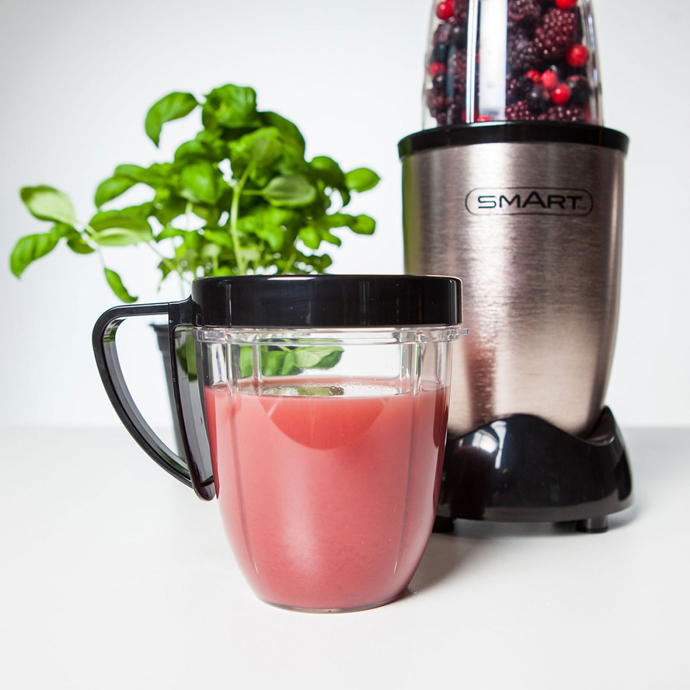 SMART MASTER BULLET BLENDER
Hoe makkelijker het is om goed voor jezelf te zorgen, hoe beter. Ik ben sinds kort een enorme fan van green smoothies (ik ben van nature niet zo'n konijntje, dus ik moet mezelf een beetje foppen met lekkere drankjes). Ik drink er elke dag eentje voor mijn ontbijt, ik voel me beter en ik ben elke dag weer blij met mijn goede blender (ik heb een andere dan deze, namelijk de Optimum blender, maar deze ziet er ook heel handig uit).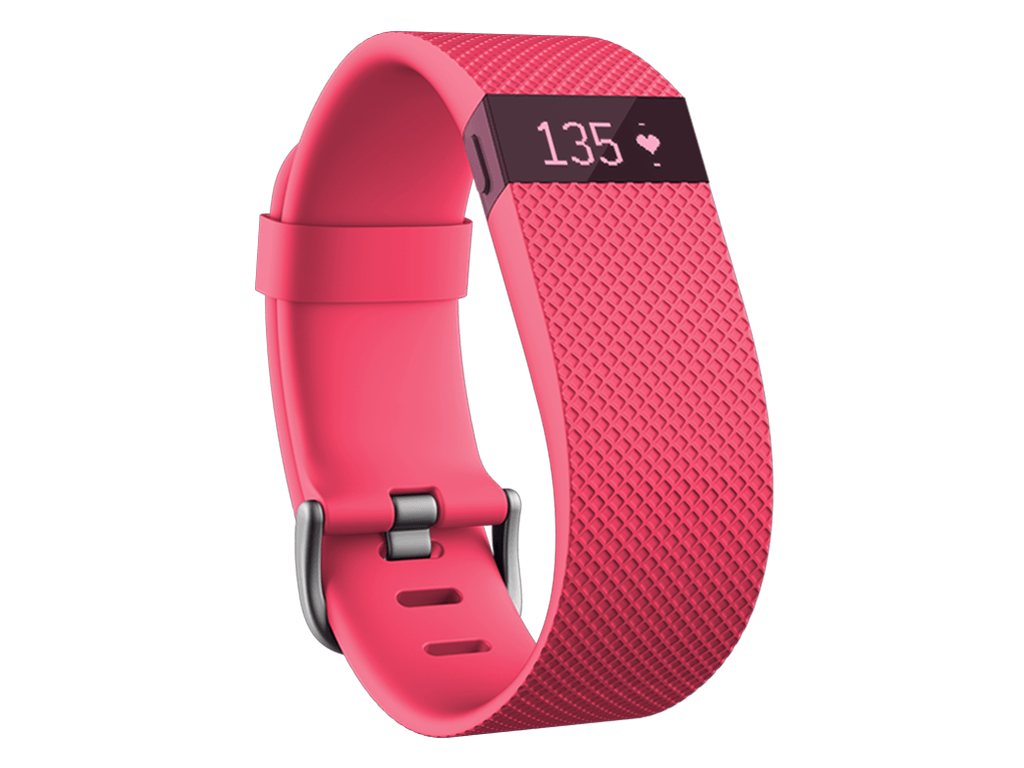 FITBIT CHARGE
Een paar weken geleden kreeg ik dit roze monstertje van Tom als verlaat verjaardagscadeau. Ik dacht altijd dat zo'n ding pas uit kon als je een héél sportief en fit typje was of wilde worden. Maar neen, voor luilakjes die zich wat beter willen voelen is hij werkelijk fantastisch! Hij meet activiteit ja, maar die functie is ook uitstekend om stappen mee te tellen (hij is vele malen preciezer dan de app op mijn telefoon) én hij meet hoe lang en diep ik slaap. Ik heb pas ontdekt hoe ik hem ook als wekker kan gebruiken om wakker te worden (hij trilt je zachtjes wakker) en om me naar bed te sturen. Hij is enorm gebruiksvriendelijk en ik kan hem iedereen aanraden (en hij is nu in de aanbieding bij Coolblue).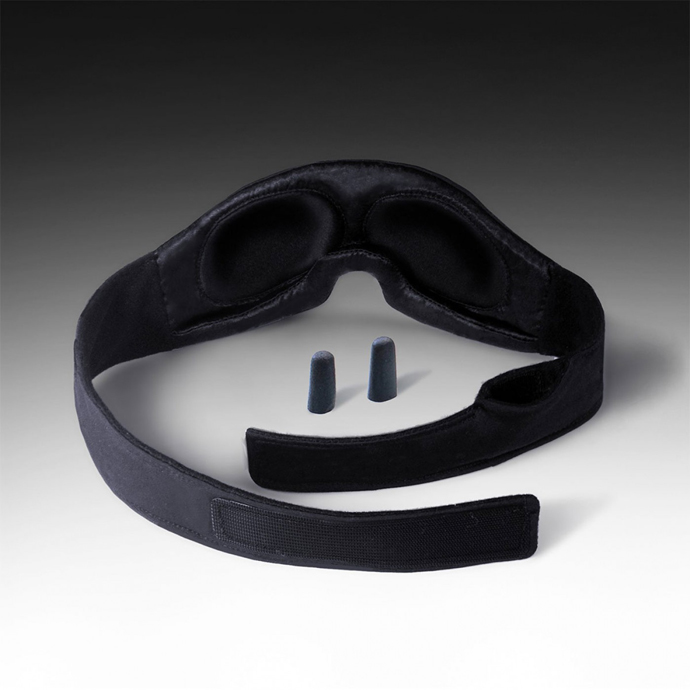 MIDNIGHT MAGIC SLAAPMASKER
Beginnen jullie de rode draad al een beetje te zien? Self love en self care liggen héél dicht bij elkaar. Nu mijn fitbit mijn slaap meet, zie ik dat ik in de eerste helft van de nacht vaak heel actief en rusteloos slaap. Ons huis staat in een rumoerige wijk en onze slaapkamer zit aan de voorkant van het huis aan een vrij drukke weg. Ik vraag me af of het lang duurt voordat ik echt goed weg ben door alle impulsen om me heen of dat het iets persoonlijks is. Investeren in een goed slaapmasker met oordopjes zou misschien de oplossing kunnen zijn… Wat is nou fijner dan een goede nachtrust?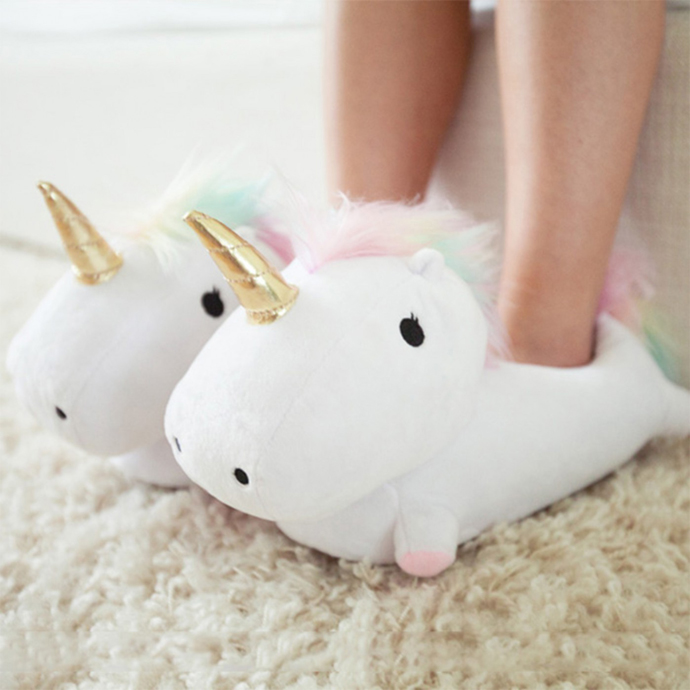 LICHTGEVENDE EENHOORN PANTOFFELS
Omdat bijna alle self love valentijn kado tips tot nu toe wel heel verantwoord zijn, wilde ik er ook een hebben-hebben-hebben item tussen stoppen (maar die je ook elke dag kan gebruiken). Er zijn vast praktischere pantoffels dan deze, maar OMG wat word je blij als je deze jongens aantrekt! Ik heb vaak koude voeten en werk bijna alleen maar thuis. Dit zou eigenlijk een verplicht uniform moeten zijn als ik aan het werk ben in mijn party office…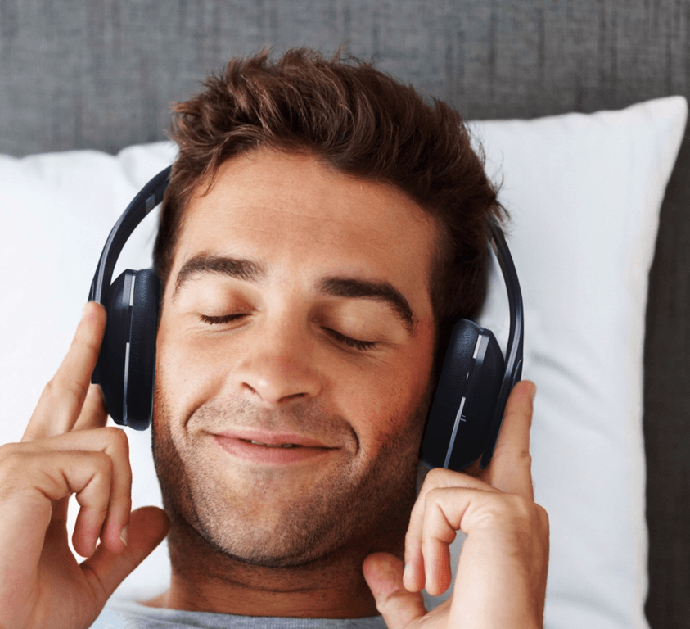 NOISE CANCELING HEADPHONES
Zoals ik eerder al zei, blijk ik een heel gevoelig typje te zijn. Ik ben heel gevoelig voor geur, voor de dingen die ik om me heen zie, maar ook voor geluiden. En hoe ouder ik word, hoe meer ik me stoor aan geluiden (vooral van andere mensen buiten). Een noise canceling headphone schijnt dé oplossing te zijn, maar omdat ik niet zo gadget-achtig ben aangelegd en niet graag geld uitgeef, heb ik er nog niet in durven investeren. Maar aangezien de fitbit me ook al zo enorm goed beviel (de ultieme gadget in mijn ogen) staat deze nu bovenaan mijn self love wishlist voor Valentijnsdag.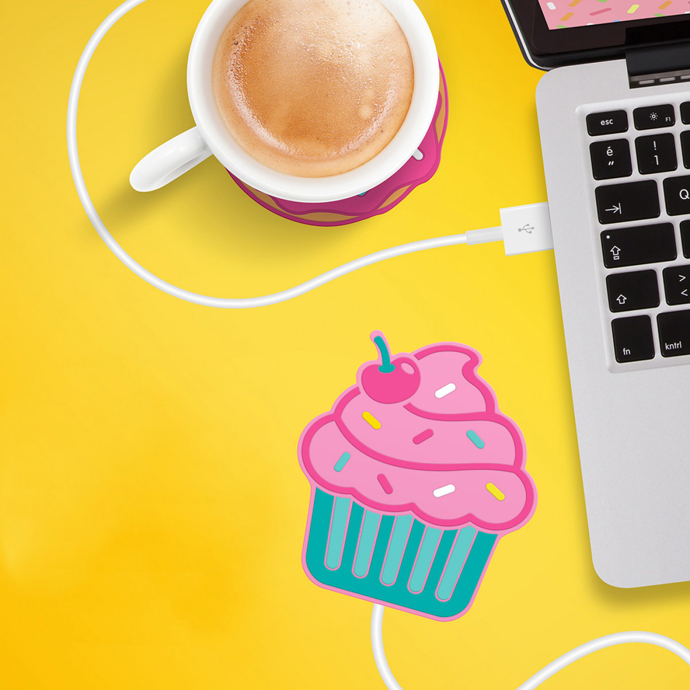 USB KOPJESWARMER
Bovenstaande valentijnscadeaus zijn allemaal geweldig, maar ik wilde er ook nog een geluksmaker met een wat lagere prijs tussen stoppen. Niet iedereen heeft de middelen om zichzelf zomaar op een groot cadeau te trakteren, dat weet ik heus. Iets waar ik vaak last van heb als ik lang stil zit achter mijn computer, zijn koude handen. Een kop thee staat bij mij altijd binnen handbereik, maar als ik druk met iets bezig ben, dan drink ik vaker koude thee dan warme thee. Met deze súper schattige gadget heb je altijd een warm kopje koffie of thee en je kunt hem makkelijk opbergen in je laptoptas (geen extra clutter dus, yay)!
♥♥♥
Uit deze wishlist komt duidelijk naar voren dat ik een creature of comfort ben. Ik wil best dingen doen die goed voor me zijn, maar ik wil alle hulp die ik kan krijgen en op een zo makkelijk mogelijke manier. Maar hey, als je jezelf goed kent, dan kun je daarop inspelen met een goed Valentijnscadeau voor jezelf. Bijna alle bovenstaande cadeau's kun je vinden op Radbag.nl.
Wat staat er op jouw wishlist?