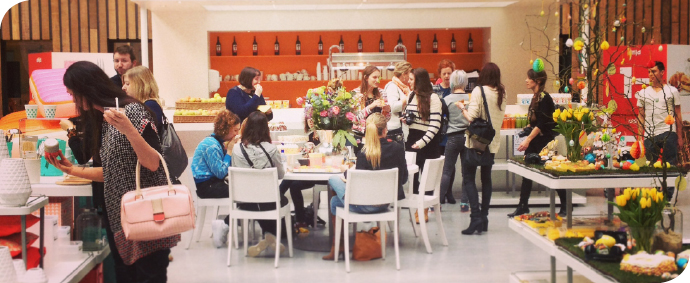 This week I had some exciting dates with other bloggers and I visited my first blogger event.
Deze week had ik meerdere blind dates met andere bloggers, bezocht ik mijn eerste persevent en waren de katjes heel saai ;)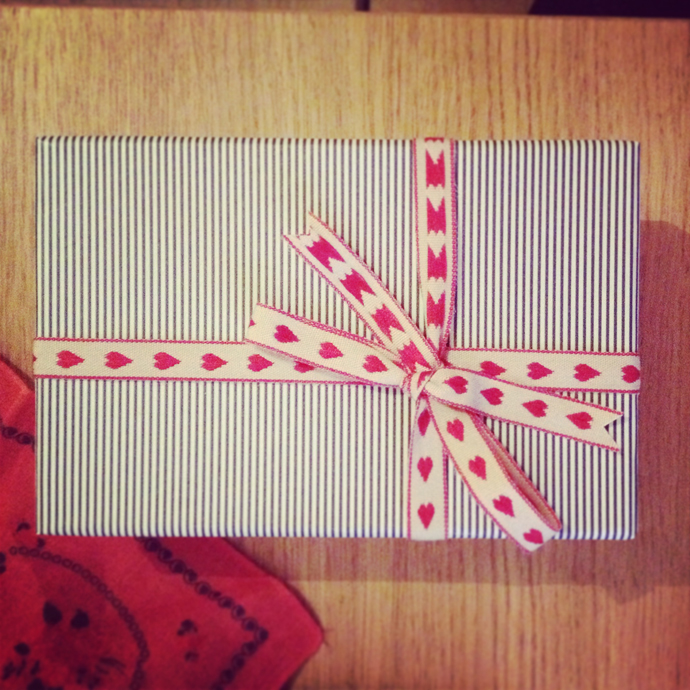 Present for a friend with a heart bow.
Een lief vriendinnetje was jarig en ik kon het niet laten om haar cadeautje in te pakken met een hartjeslint.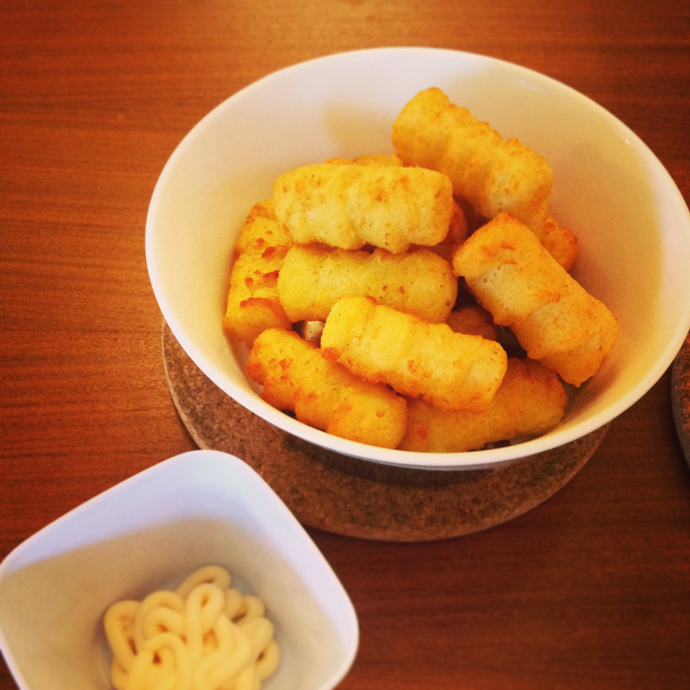 Potato croquettes.
Aardappelkroketjes uit de oven had ik al een jaar niet gehad, schandalig! Kijk die goudklompjes nou eens blinken!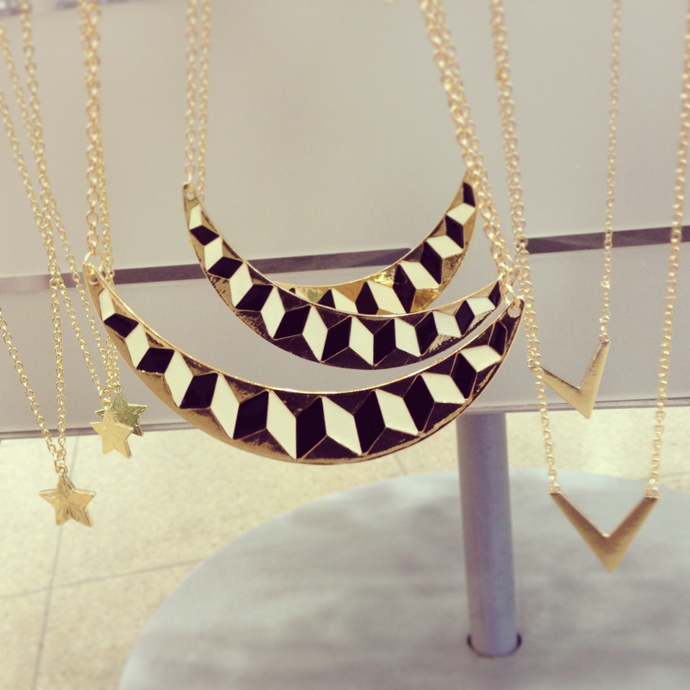 Pretty necklace at Hema.
Bij de Hema spotte ik deze mooie ketting. Ik heb hem eerst nog laten hangen, misschien dat ik later nog bezwijk…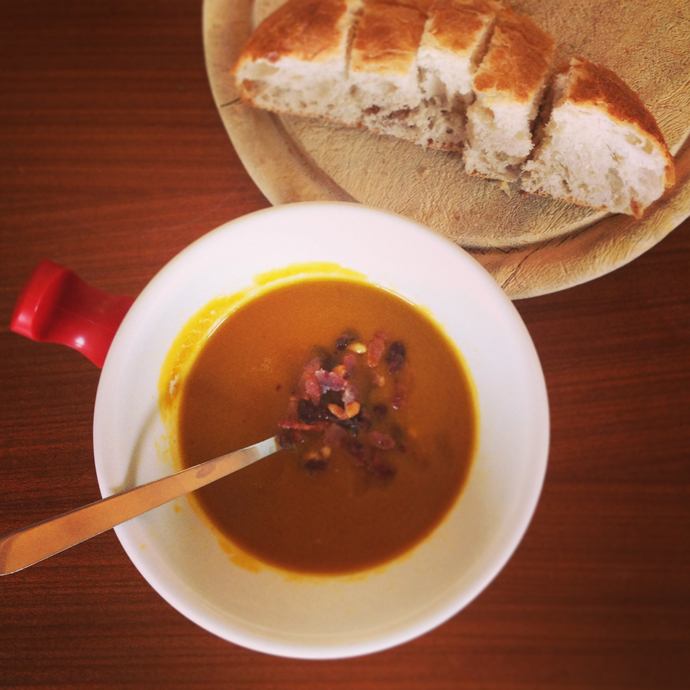 Pumpkinsoup (again).
Ik maakte deze week weeeeeeeer pompoensoep (I'm in trouble, seriously…).
Recept vind je hier.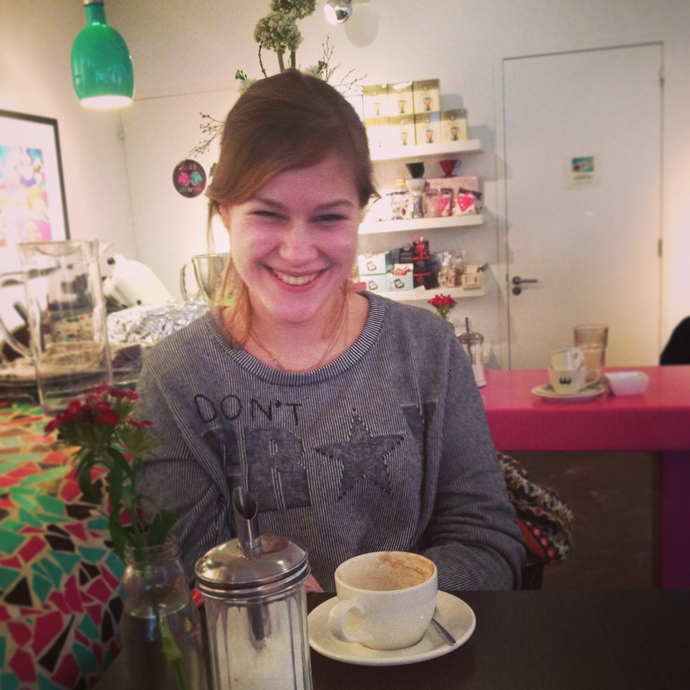 Nina, blogger at happyacorn.
En ik had dinsdag een blind date met blogster Nina bij PS! in Groningen. Ze had me gevraagd of we een keertje konden afspreken en dat vond ik een heel leuk idee! We hebben lekker gekletst en koffie gedronken. Nina schrijft hele leuke verhaaltjes op haar blog happyacorn, ga dat checken!
Aranka, blogger at By Aranka.
En blog-date nummer twee was met Aranka. Ik mocht in Helen's plaats naar het persevent van Hema. Aranka ging ook en nam me mee op sleeptouw. Nogmaals bedankt Aranka! Mijn artikel over het persevent vind je hier.
Blogger event at Hema.
Het was ontzettend leuk om een keertje naar een persevent te gaan, helemaal van Hema, mijn favoriete winkel! Er waren heel veel andere bloggers, hele mooie spullen, reusachtige opblaasworsten en gratis ijsjes.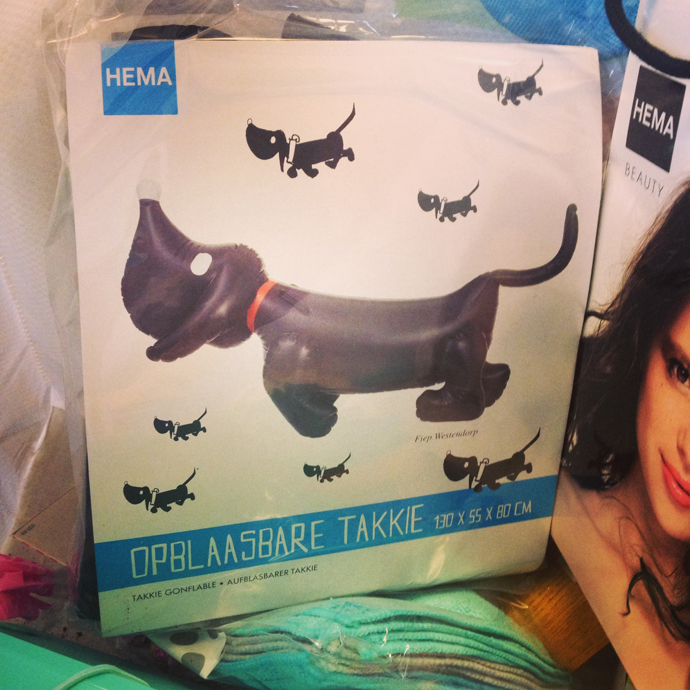 Goodiebag.
En in mijn goodiebag zat een opblaastakkie. Dag kon echt niet meer stuk, haha.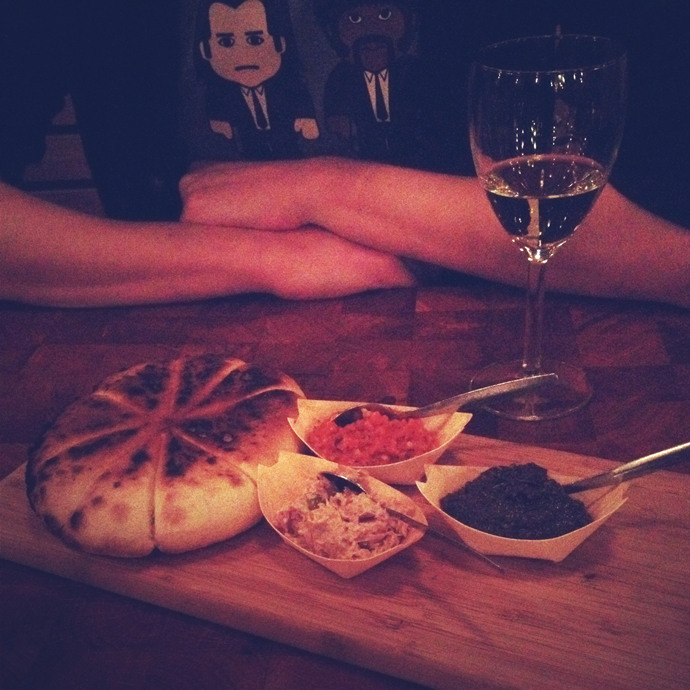 Dinner at De Uurwerker.
Vrijdag waren Tom en ik 6 jaar bij elkaar! Dat gaan we nog uitgebreid een weekend lang vieren (oh yeah). Maar omdat we het alvast een beetje wilden vieren, gingen we 's avonds een hapje eten bij De Uurwerker. Broodje vooraf is van pizzadeeg, nom nom nom!
Walking the Koolvaart with friends.
Zaterdag liep ik met een groep vrienden de Koolvaart. Dit is doen we een keer in het jaar. Het houdt in dat we 25 km lopen en elkaar geregeld een borrel inschenken om warm te blijven. Meestal is het rond deze tijd van het jaar heel erg koud (vandaar de borrels) maar dit jaar was dat helaas niet het geval. Maar na 25 km gebroederlijk door de regen lopen met op elke straathoek een borrel was het toch heeeeeeeel gezellig. Aan het einde van de rit stond er voor iedereen boerenkool klaar en was de sfeer fantastisch. Tom snapt nooit waarom ik dit zo leuk vind (en weigert mee te gaan). Ach, je had er bij moeten zijn ;)
KATTENBONUS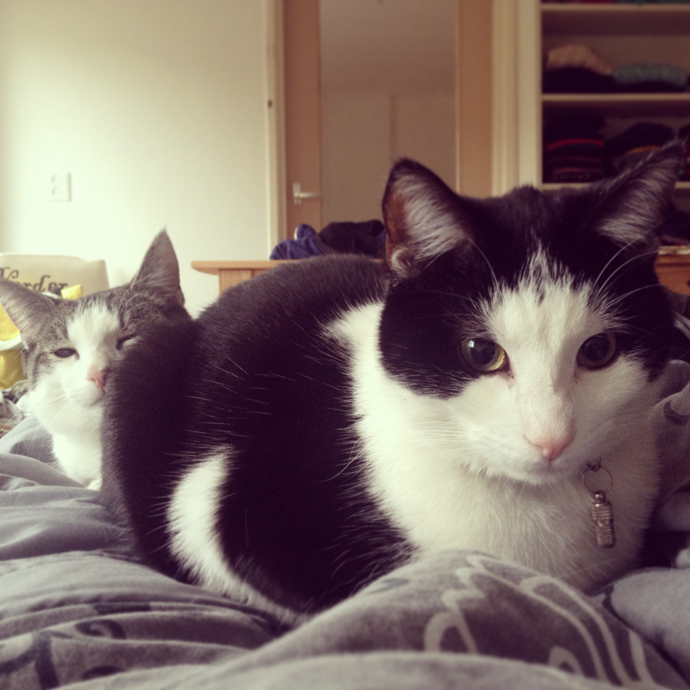 I was so busy this week that I only made one picture of my cats!
Zoals ik al zei waren de katjes heel saai deze week. Nee hoor, grapje! Ik was zelf gewoon een beetje te druk bezig met vanalles om foto's van ze te maken. Maar ik heb ze niet verwaarloosd hoor, er is genoeg geknuffeld deze week :)
***
Nog een hele fijne zondag en tot volgende week!

Vind je het leuk om te volgen wat Meike en ik de hele week uitspoken? Volg ons dan op instagram. Wil je liever weten wat de katjes de hele week doen? Volg dan Mo en Tetkees op instagram.

Liked what you saw? Follow us on instagram or Follow Mo and Tetkees on instagram.