Deze week was een drukke, maar ook een hele leuke. We gingen naar Noorderzon, verjaardagsfeestjes en de Tuinland (ja, we zijn wild hoor!)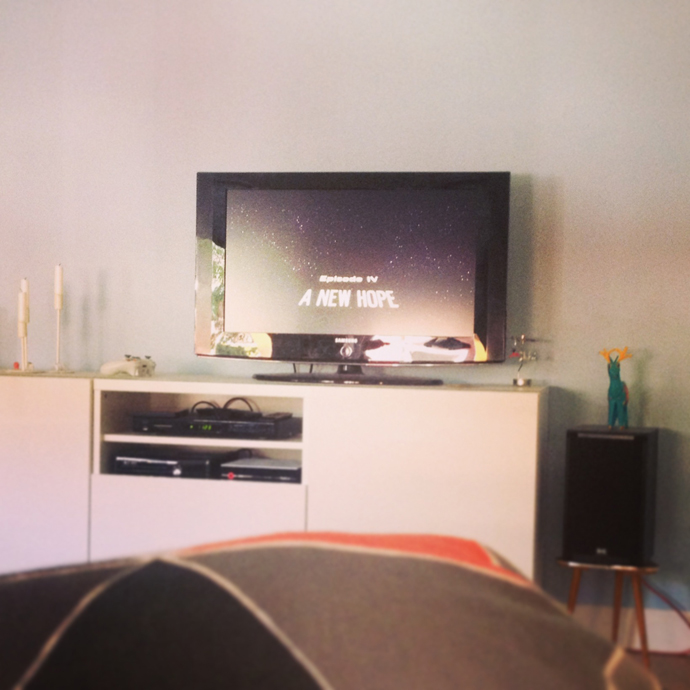 Zondag was het weer tijd voor een filmochtend. Omdat Tom nog nooit Star Wars had gezien, werd het hoog tijd. Ik heb de films als kind ontelbaar keer gekeken, maar het was alweer een hele tijd geleden. Leuk! En oef, wat was Harisson Ford toen een knappe vent zeg. Dikke kans dat als je dit leest, we deel twee (of eigenlijk deel 5 voor de nerds onder ons…) zitten te kijken.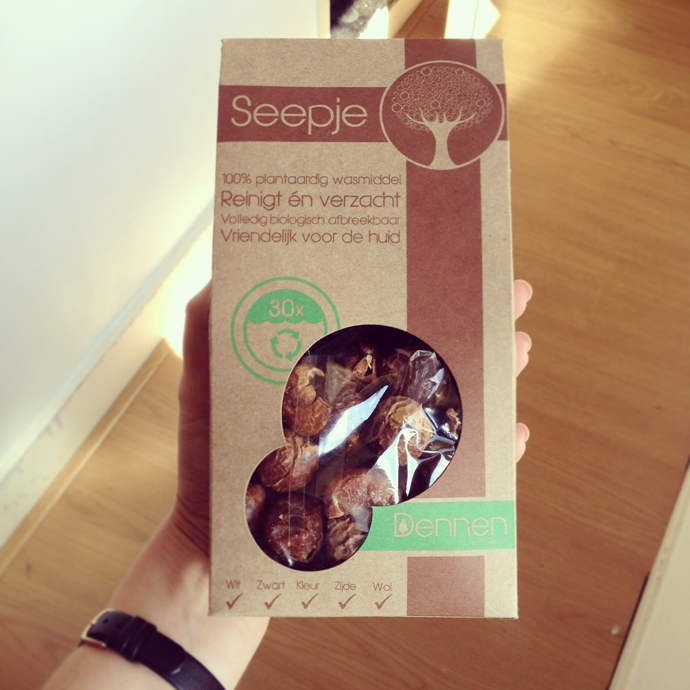 Zondag probeerde ik Seepje uit, werkte prima! Lees hier het artikel en doe mee met de winactie!
Mijn favoriete festival van Groningen was weer in de stad! Noorderzon staat tien dagen lang in het Noorderplantsoen en je kunt er de leukste mini voorstellingen bekijken en de lekkerste dingen eten. Het park is geweldig mooi versierd met lampjes en veel mensen spreken er af om gezellig wat te drinken. We gingen er vorige week zondagavond met mijn ouders naartoe en maandagavond met de familie van Tom. De levende kanonskogel van Bombardo was wat ons betreft het leukste van heel Noorderzon!
Voordat we naar Noorderzon vertrokken met de familie van Tom, aten we bij ons thuis. En ik hoefde niet eens te koken voor iedereen, dat had Tom's moeder al gedaan en meegenomen! Met als toetje tarte tatin, jum!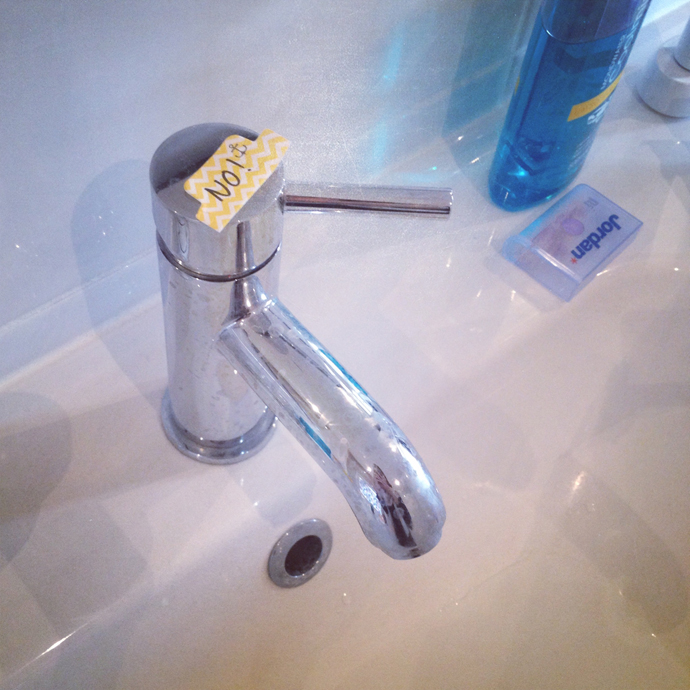 Oh man, het nadeel van een karakteristiek oud huisje is dat er soms iets stuk gaat. Er was lekkage bij de onderbuurman en het kwam bij ons vandaan. Paniek! Loodgieters! We mochten geen water meer gebruiken of weg laten lopen totdat ze erachter waren waar het vandaan kwam. Dus geen kraan open en niet naar de wc… Op naar de Ikea om te plassen en water te halen. Gelukkig duurde het maar een dag en weten ze nu waar het lek zit. Boven mag alles nu weer aan, maar beneden niet…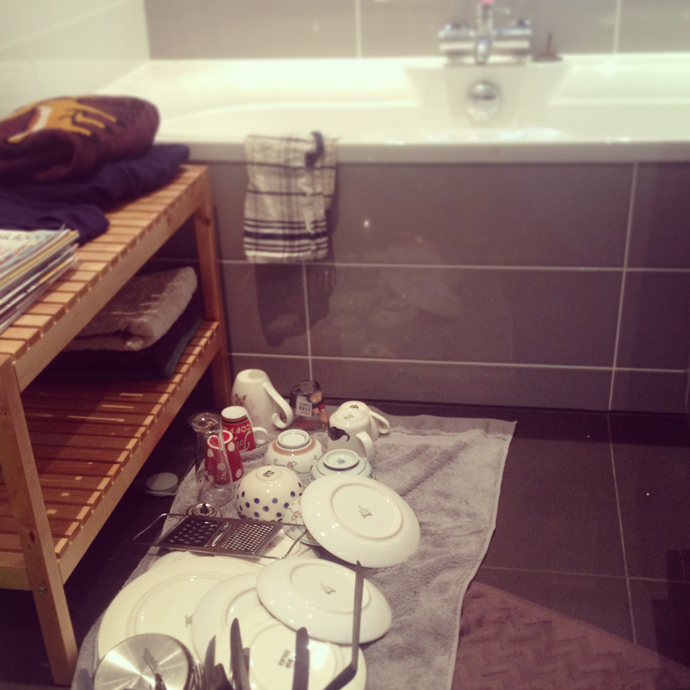 En dat betekent afwassen in bad… Veel handiger dan met teiltjes heen en weer slepen. Moet helaas nog wel even, er moet nog iemand van de verzekering de boel bekijken en de loodgieter moet het precieze lek nog zien te vinden en te repareren. Maar gelukkig kunnen we weer douchen en naar de wc thuis (praise the lord!).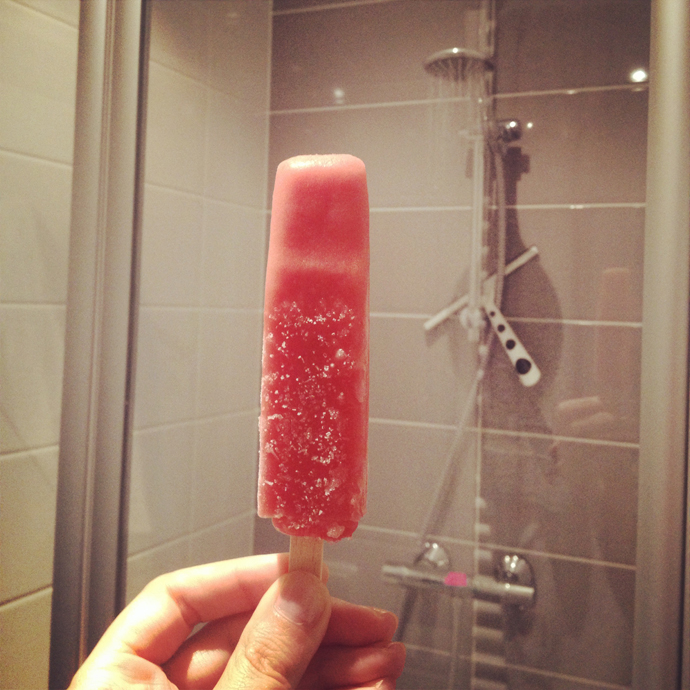 Afwassen in bad, ijsjes eten onder de douche, het moet allemaal kunnen. :)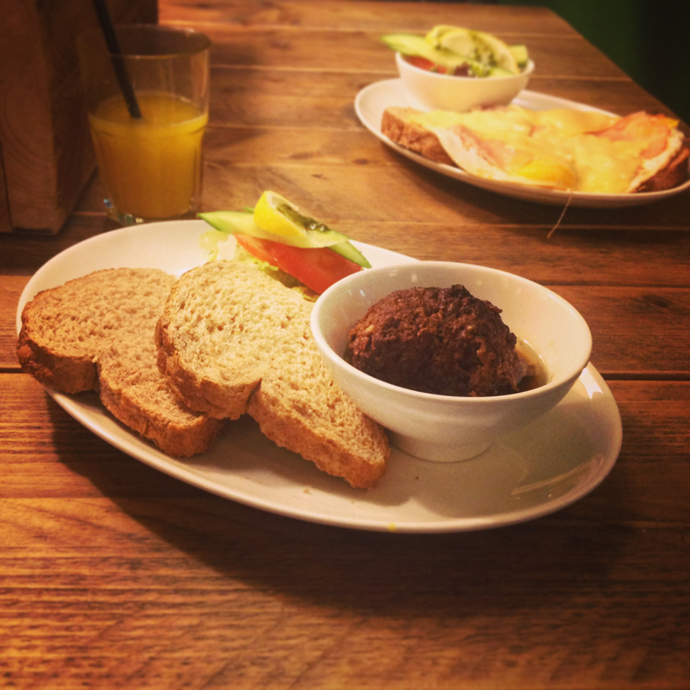 Donderdagavond gingen Tom en ik naar de Tuinland om een cadeautje te kopen (een egel van steen, jaja) en omdat we geen tijd hadden gehad om te koken, aten we bij het restaurant van de Tuinland. Broodje gehaktbal en een uitsmijter. Fancy! De jus d'orange is er trouwens heerlijk!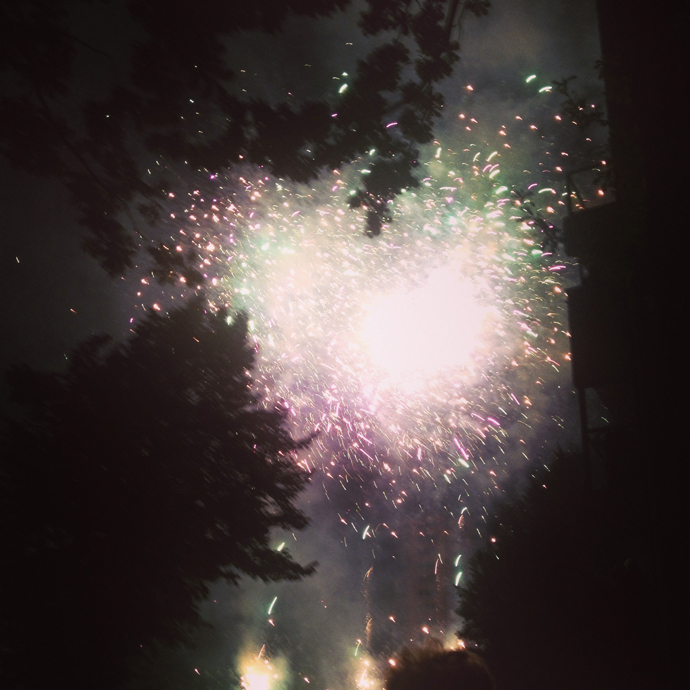 Na onze culinaire avonturen bij Tuinland gingen we door naar Tom's collega om daar het jaarlijkse vuurwerk voor Groningen ontzet te bekijken. De exacte geschiedenis ken ik er niet van (kom uit Friesland, hihi) maar mooi vuurwerk is natuurlijk altijd leuk! Vooral omdat het op afstand was en niemand om ons heen beschikte over rotjes en gillende keukenmeiden. Ik ben zo'n watje als het om vuurwerk gaat…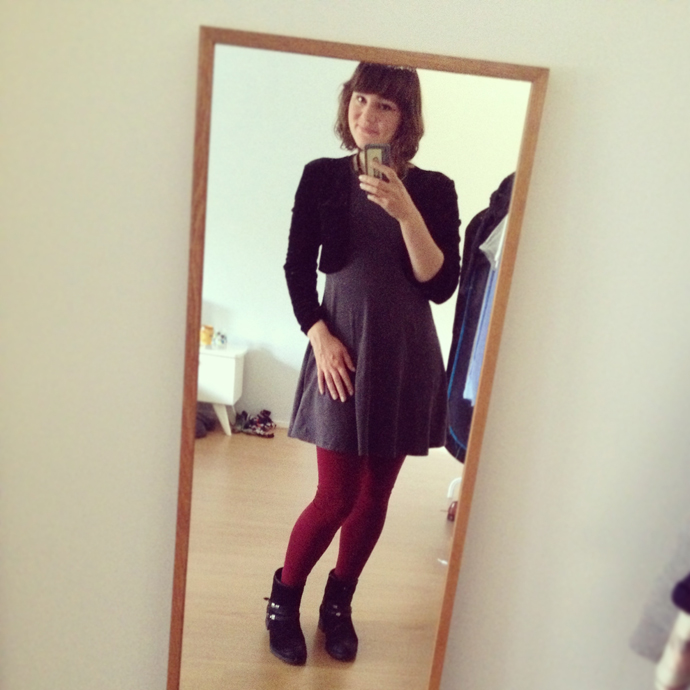 Vrijdag werkte ik weer bij Lindehuis. Omdat ik de hele week verder thuis werk, maakt het niet zoveel uit hoe ik eruit zie. Maar als ik bij Linde ga werken natuurlijk wel! Ik had een nieuwe legging van Didi (dik dik afgeprijsd, yess) in een mooie bordeauxrode kleur. Die vind ik het fijnst zitten. Mijn vestje hoort oorspronkelijk bij de jurk die ik aanhad naar mijn schoolfeest toen ik veertien jaar was. Hergebruik! Beetje herfstige kleuren, maar zo voelt het buiten ook…
Mijn favoriete plekje van Lindehuis was deze week de poezendeurstop. Hij is zo leuk. Jahaa, ik ben een crazy cat lady. En om me een beetje thuis te voelen nam ik mijn eigen mok mee. Hij is lekker vrolijk en groot.
KATTENBONUS!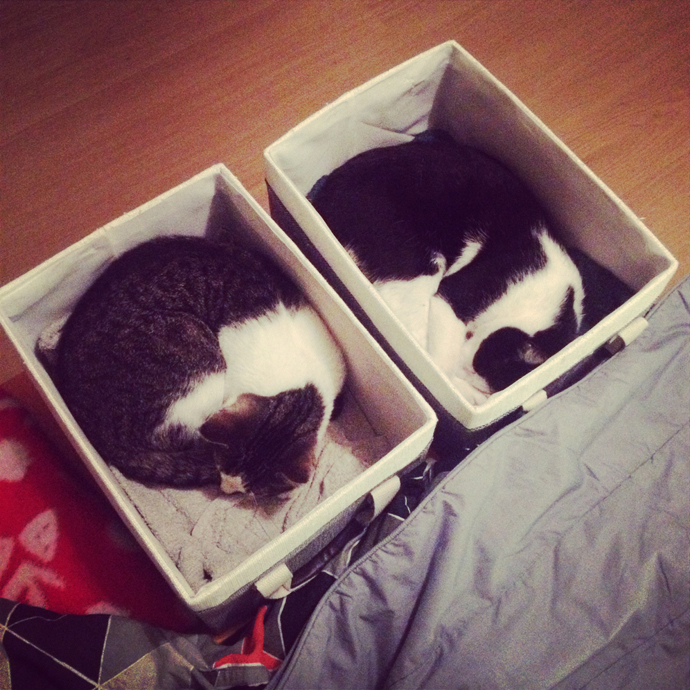 De kattenbonus is wat karig deze week, maar kiek ze nou! Wij gaan dus allemaal tegelijkertijd slapen…
***
Nog een hele fijne zondag en tot volgende week!
***
Vind je het leuk om te volgen wat Meike en ik de hele week uitspoken? Volg ons dan op instagram.