Gastblog door Tea – Een dagje later dan gepland, maar hier is alweer mijn vijfde gastblogje op Team Confetti. Londen is volgens de Global Destination Cities Index van MasterCard de populairste toeristenstad ter wereld en aangezien de kans groot is dat veel van jullie binnenkort deze kant op komen, leek het me leuk om een paar van mijn favoriete plekjes te delen. Ik hou ervan om nieuwe plekjes te ontdekken, maar heb zo ook mijn favoriete plekjes waar ik graag keer op keer terugga.
Olga schreef al een uitgebreide post met tips en hotspots en ik vul aan met …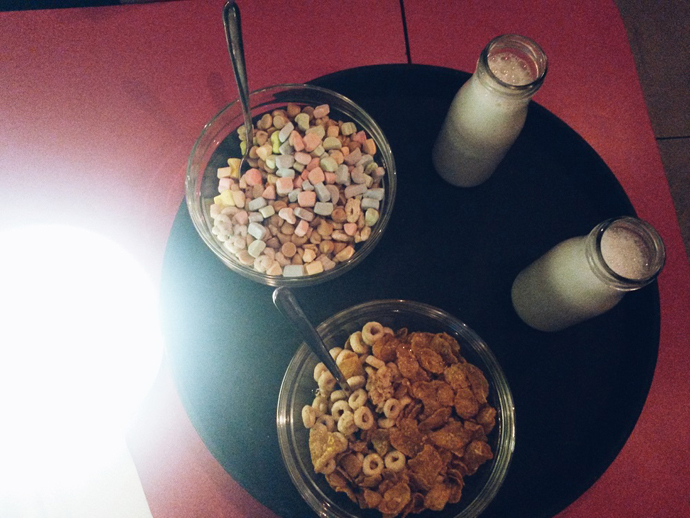 Cereal Killer Cafe
Vorig jaar besloten twee broers dat het tijd was om cornflakes van over de hele wereld op één plek aan te bieden en dat is Brick Lane. Inmiddels hebben ze ook een locatie in de Camden Lock Market. Oh en ze hebben acht soorten melk.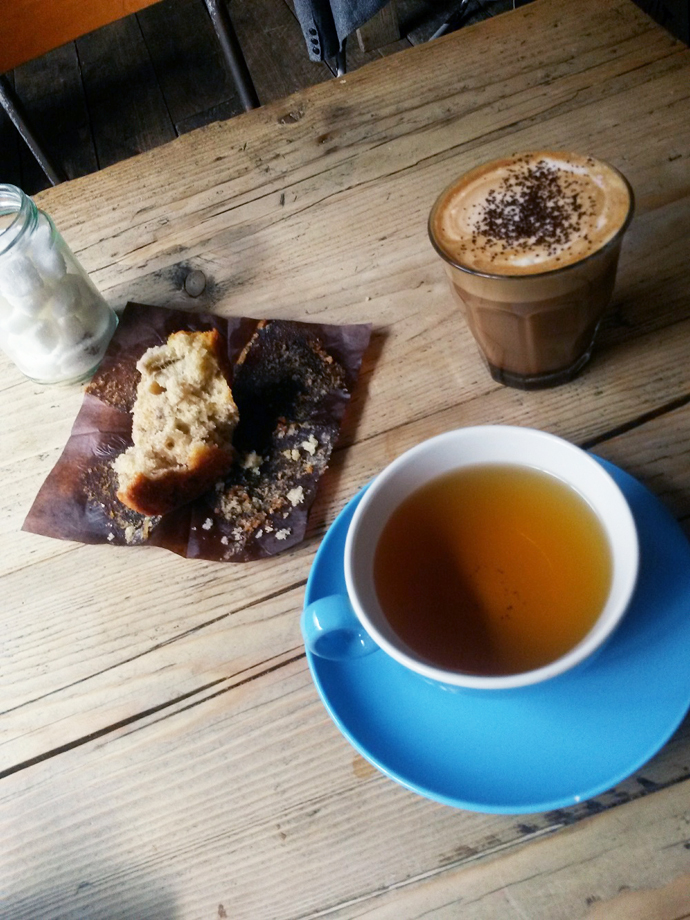 Kahaila
Kahaila Cafe in Brick Lane heeft de beste brownies die ik ooit heb gehad, ze zijn zo goed dat ik nergens anders een brownie wil eten. Kahaila heeft trouwens ook iets waar ze voor staan: ze zijn non profit en de opbrengst gaat naar lokale goede doelen. De mocha schijnt één van de beste in Londen te zijn – aldus mijn collega's. Ook vegan vriendelijk trouwens.
BiBimBap
In Soho (het centrum) kun je door de bomen het bos niet meer zien als het op restaurantjes aankomt en de meeste zijn ook nog een aanslag op je portemonnee . Ik heb inmiddels een paar budgetvriendelijke adresjes gevonden en eentje daarvan is BiBimBap waar je voor £9 een kom met het gelijknamig Zuid Koreaanse gerecht en een drankje krijgt.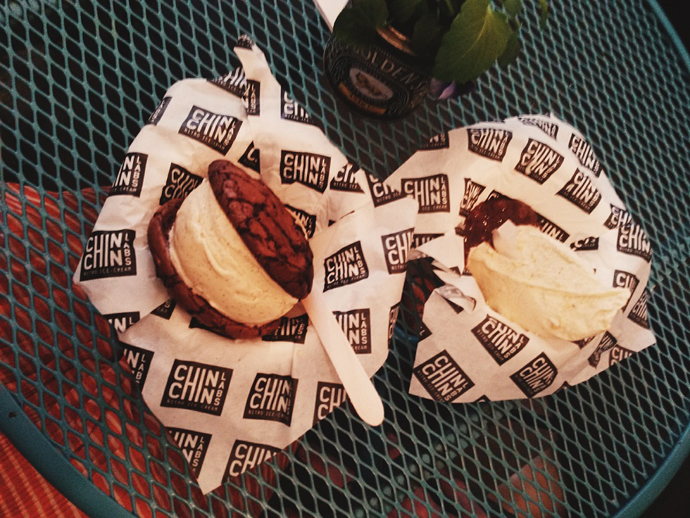 Chin Chin Labs
In Camden zit Chin Chin Labs: een ijssalon waar ze ijs in stikstof maken. Dat is al leuk op zich, maar ze hebben elke week een aparte smaak: denk aan aarbei/hooi of perzik met blauwe kaas. Ze hebben ook gewoon chocolade of vanille, voor de wat mindere avonturiers onder ons.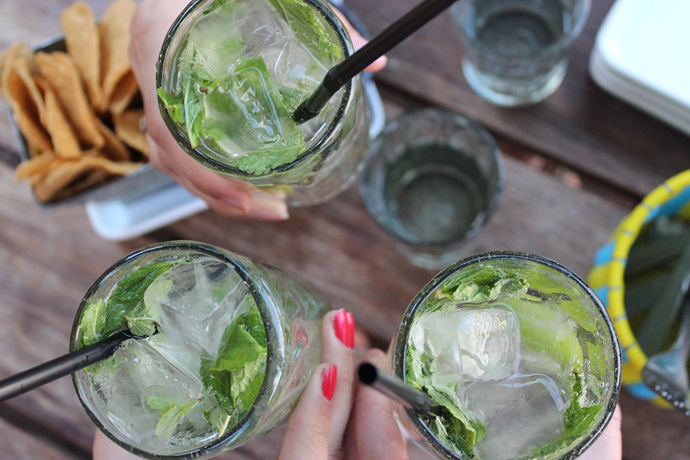 Wahaca
Ik ben zo iemand die nooit kan beslissen wat ik wil eten en heb vaak spijt dat ik niet heb gekozen wat mijn tafelgenoot ook heeft. Daarom is de Wahaca-keten DE uitkomst: ze hebben er kleine Mexicaanse tapas-achtige hapjes die je kunt delen en je kunt het zo goedkoop of duur maken als je wilt! Ze zitten inmiddels in elke zelf respecterende wijk, maar qua uitzicht is die in Southbank het tofst.
Maltby Street Market
Foodmarkten zijn helemaal hip & happening en Londen heeft er heel veel te bieden. Borough is misschien wel de bekendste, maar als je mij vraagt wat de tofste markt is, dan ga ik voor Maltby Street Market in Bermondsey. Elke zaterdag en zondag komen de locals hier voor Mexicaans, tosti's, burgers en gin. Er zijn twee zalen waar je, als je er een drankje koopt, mag zitten en je eten mee mag nemen.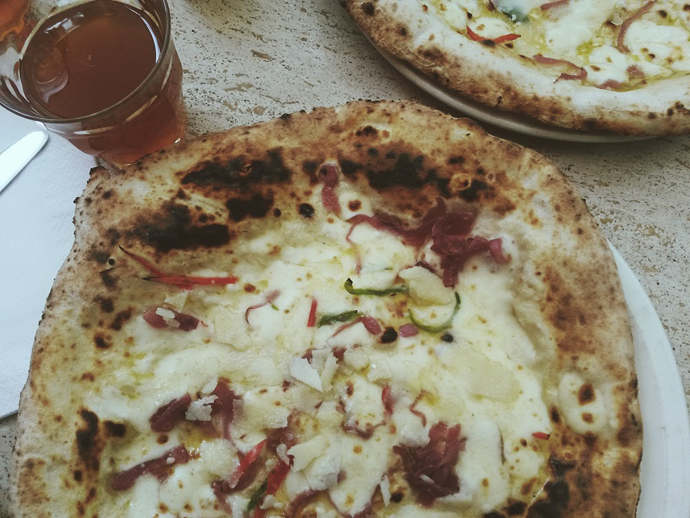 Brixton Market
Mocht je niet in het weekend in de stad zijn dan is Brixton in het zuiden een goed alternatief. In Brixton Market vind je geen eetstalletjes, maar restaurantjes in een overdekte voormalige fruitmarkt. Aanraders zijn pizza bij Franco Manca, burgers bij Honest Burger en cupcakes van Ms Naughty.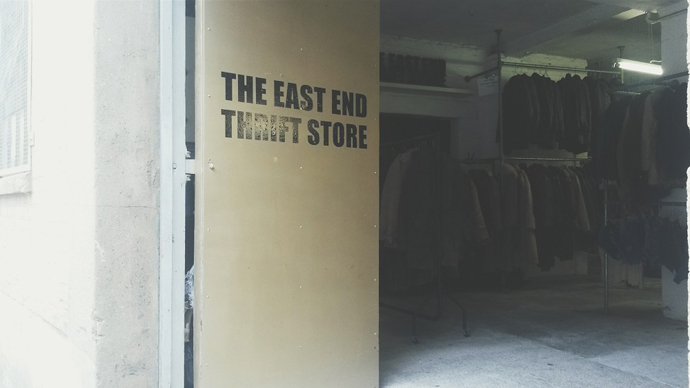 East End Thrift Shop
Londen's goedkoopste thrift shop (je weet wel waar volgens Macklemore alles 99 cents is) zit in een garage in East End, waar je voor 10 of 20 pond een zak met kleding mag vullen. Het is niet voor iedereen weggelegd, want om de beste kledingstukjes te vinden moet je graaien…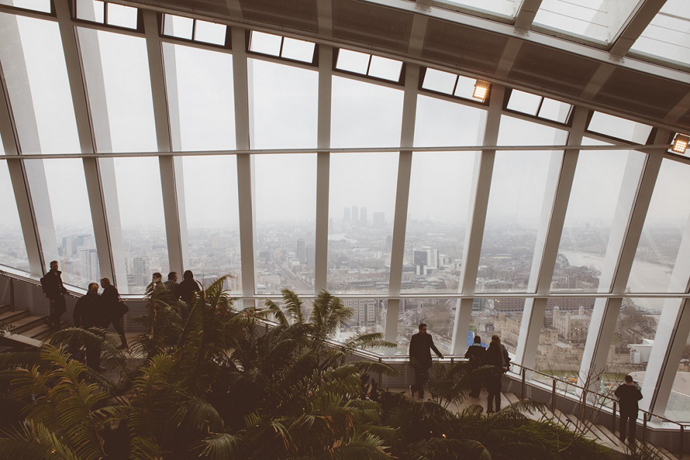 Sky Garden
Sinds februari heeft Londen een nieuwe attractie, een tuin op de bovenste verdieping van een kantoorpand. Ik – en veel Londenaren – hebben er een haat/liefde verhouding mee, maar voor gratis uitzicht (vergelijkbaar met die van the London Eye en the Shard) is het wel weer een aanrader. Het is gratis, maar je moet wel van tevoren reserveren.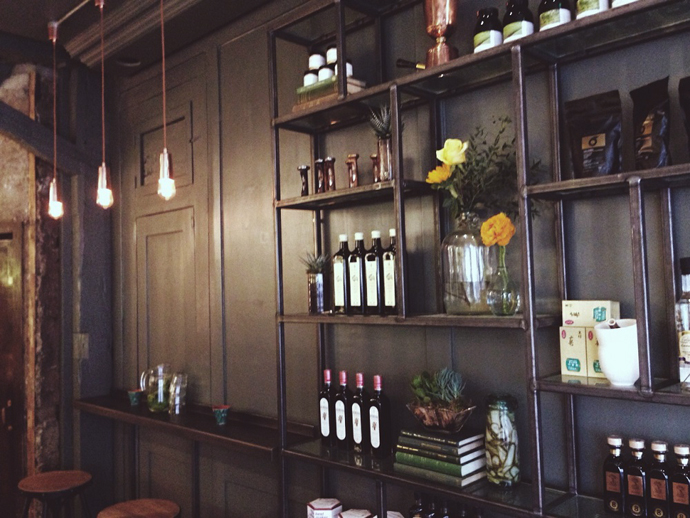 Black Penny
Een alternatief voor de vele Starbucks en Costa Coffees is er Black Penny Coffee House. In deze zeer Instagram-waardige koffiebar in Soho kun je terecht voor artisan koffie en andere heerlijke drankjes, maar ook voor ontbijt en lunch.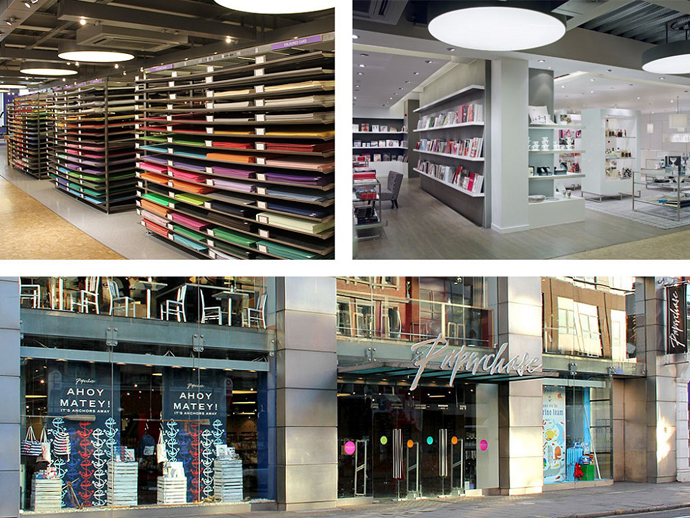 Paperchase Flagship Store 
Hier en daar in Nederland te koop, maar in Tottenham Court Road vind je de Paperchase Flagship Store met maar liefs vier (!) verdiepingen vol met notitieboekjes, pennen, kaarten en andere dingen die we eigenlijk niet nodig hebben, maar gewoon moeten hebben. Betreden op eigen risico.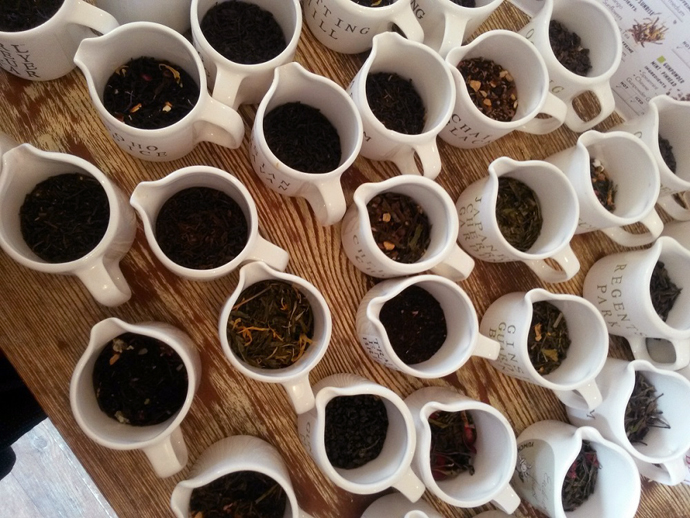 Yumchaa
In Londen vind je veel leuke tentjes en cafeetjes waar je een lekker kopje thee kunt drinken, van high tea tot een typische Britse kop thee en alles daartussen. Bij Yumchaa kun je kiezen uit een heleboel verschillende soorten theeën in de lekkerste smaken. Yumchaa zit in Soho en in Camden. Ze hebben ook goede Wi-Fi.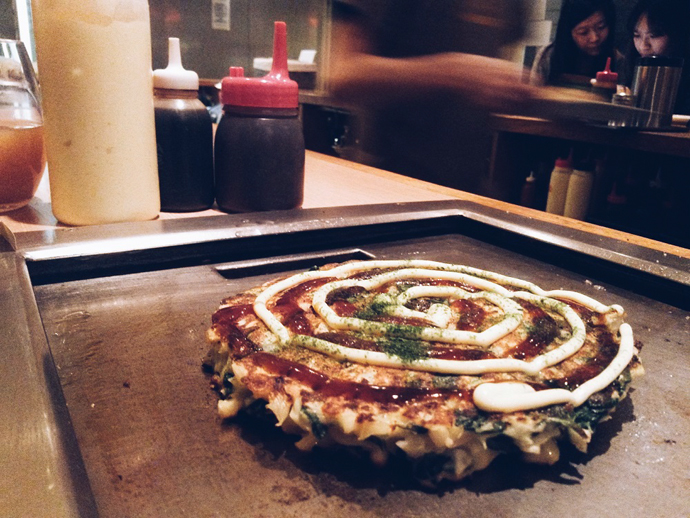 Abeno
Mijn favoriete Japanse gerecht is waarschijnlijk okonomiyaki: een pannenkoek op basis van kool (waar ze weer van alles op gooien). In Soho zit Abeno, een klein tentje waar ze de okonomiyaki op een ijzeren plaat voor je klaarmaken.
♥♥♥
Wie komt deze zomer naar Londen?
♥♥♥
Tea woont in Londen, houdt van films en heeft zelfs een baan kunnen vinden waar ze veel films mag kijken. Ze heeft een eigen blog, teawashere.com en één keer in de vier weken blogt ze voor teamconfetti.nl.