Ik ben net terug van vakantie en wat was het geweldig! Twee stedentrips aan elkaar vastplakken bleek een fantastisch idee en dat gaan we zeker nog eens doen! We gingen eerst naar Londen, toen met de trein naar Edinburgh en nu zijn we helaas weer thuis. Vandaag wil ik graag een paar tips met jullie delen over Londen. Ik sla de algemene attracties even over, en deel vooral de leuke dingen die wij tegenkwamen of als tips van anderen hebben gehad. Dit was mijn eerste keer in Londen en ik ben dus zeker geen expert. Ik heb veel tips gehad van Tea, die in Londen woont (en dus zeker een expert is) en we liepen toevallig tegen veel leuke dingen aan. We hebben maar een klein stukje gezien en we gaan dus zeker nog eens terug naar deze leuke stad om nog meer te ontdekken!

TIP 1: APPS: LONDON UNDERGROUND + CITYMAPS2GO
Haleluja voor de smartphone! Zonder deze twee apps zou onze trip toch een stuk minder makkelijk en zorgvrij zijn geweest. De metro is onvermijdelijk als je Londen bezoekt en de London Underground app zegt je welke lijn je moet nemen, waar je moet overstappen en wat de reistijd is. Scheelt een hele hoop gezoek en gedoe (tip van Tea b.t.w). Citymaps2go is ook echt fantastisch (bij elke citytrip trouwens). Je kunt vijf gratis kaarten downloaden, er sterretjes op zetten (plekjes waar je naartoe wil bijvoorbeeld), ze met een kleur markeren en in een lijstje zetten (bijvoorbeeld winkels of restaurants). Hij vertelt je waar je bent en je kunt er makkelijk dingen in de buurt opzoeken, bijvoorbeeld supermarkten, pinautomaten of metrohaltes. Ik heb inmiddels mijn max aan kaarten bereikt en kan voor een luttele €2,60 nu onbeperkt kaarten downloaden. En wat het mooiste is aan deze apps? Ze zijn gratis EN offline te gebruiken.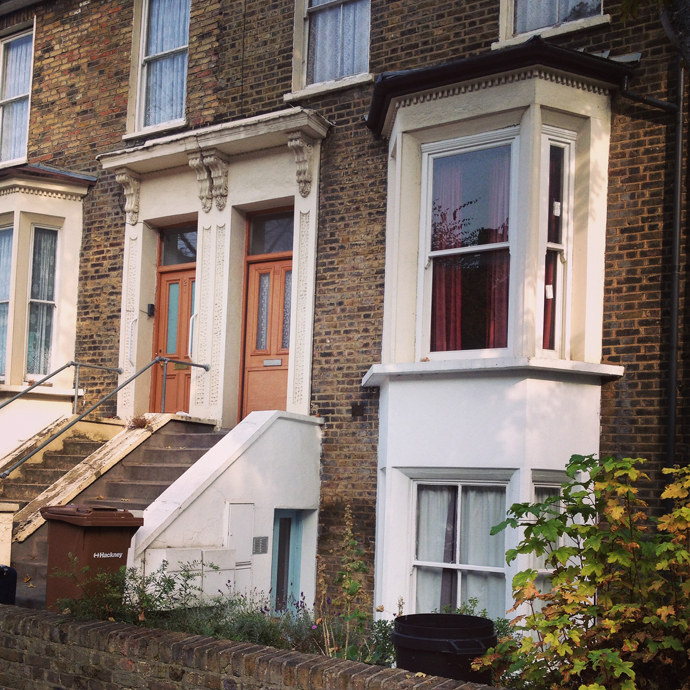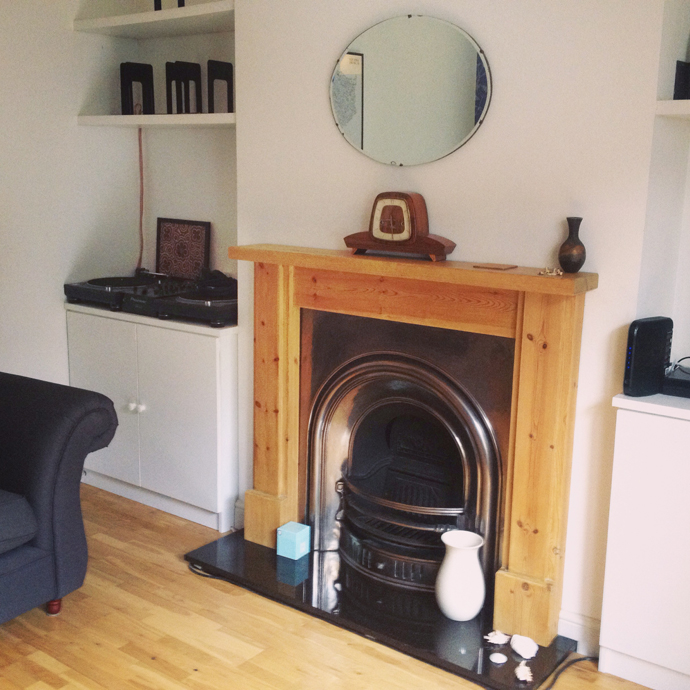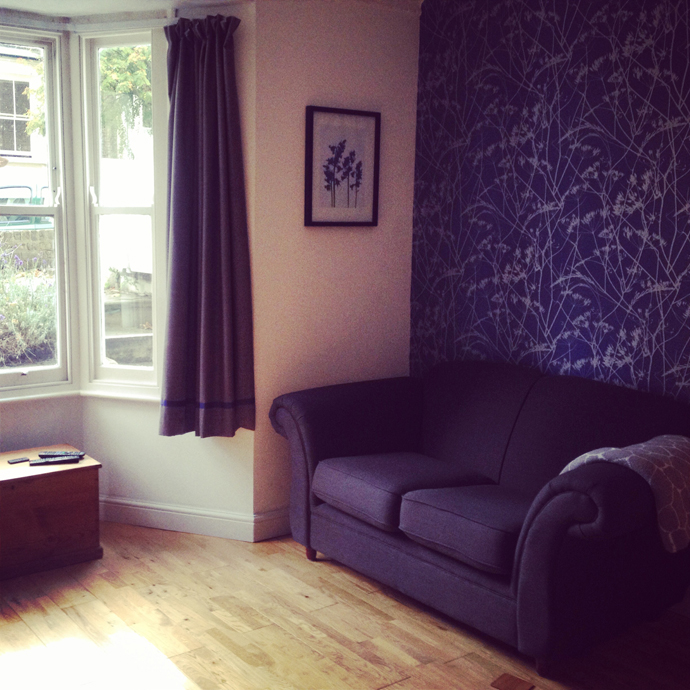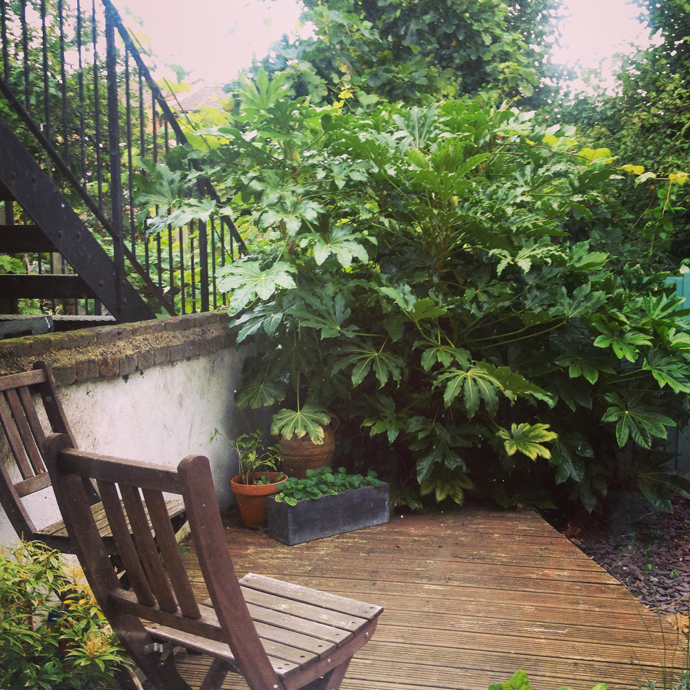 TIP 2: AIRBNB
Je moet ze een beetje goed uitzoeken, maar AirBnB heeft mijn hart veroverd. Voor hetzelfde geld als een dodgy hotel heb je een heel appartement voor jezelf. Zo voel je je meteen een beetje inwoner van de stad en het is een stuk gezelliger. Je kunt je er terugtrekken, op de bank tv kijken en je eigen eten koken als je dat wil. Onze AirBnB was het appartement van Cariad. Een lekker compact kelder appartement (heel Brits) met een woonkamertje, slaapkamer, badkamer, keuken en een achtertuin. Het was netjes en had een goede locatie in Dalston, wat in zone 2 van het metrostelsel zit. Dikke prima!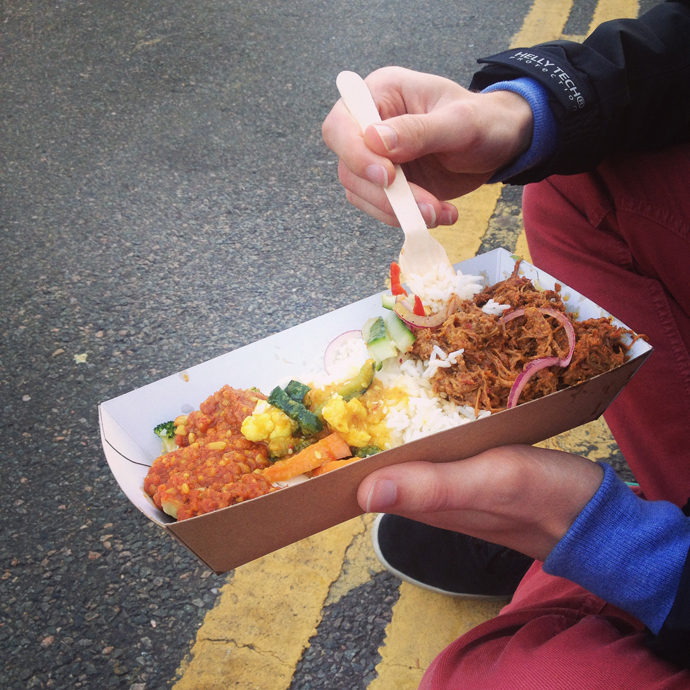 TIP 3: STREETFOOD
Londen is duur. Echt. Maar het is er ook erg rijk aan culturen en ze hebben er verstand van eten. En omdat ze er verstand van eten hebben, kun je werkelijk op elke straathoek lekker eten en dat hoeft niet duur te zijn. Londen staat bekend om de markets waar je lekkere hapjes kunt kopen. Toen we aankwamen in Londen en met onze koffertjes naar onze AirBnB rolden, kwamen we middenin de Hackney One Carnival terecht. Een en al locals die meedeinden op de muziek en heerlijke bakken eten bij de vele kraampjes haalden. Dus toen we ons koffertje bij onze AirBnB hadden gedropt, snelden we weer terug voor een heerlijke bak rendang voor slechts zeven pond. En omdat we mini mensjes zijn, konden we daar met zijn tweeën van eten.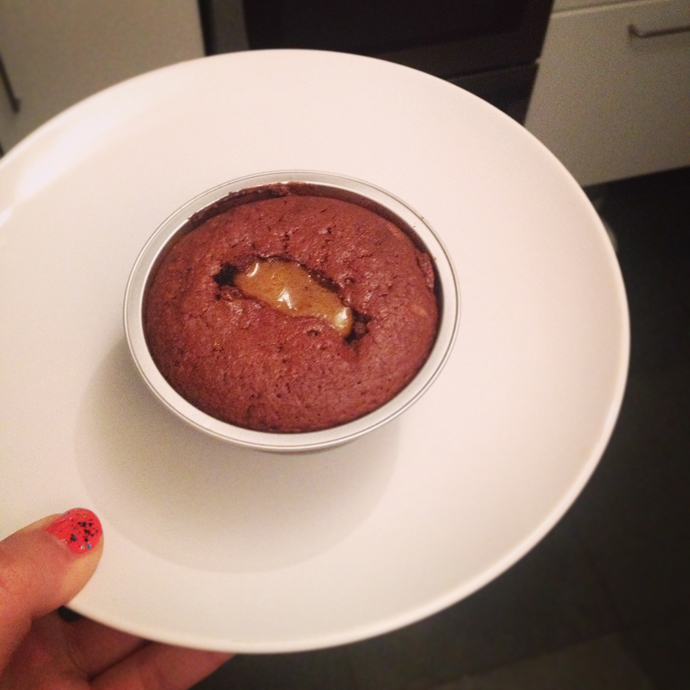 TIP 4: AFBAK TOETJES
Als je in een AirBnB verblijft is er een dikke kans dat je een oven hebt. En die is goud waard in de UK! Ze hebben namelijk in de supermarkt de heerlijkste toetjes die je in de oven kunt stoppen en daarna onder een dekentje op de bank naar binnen kunt werken. Hierboven zie je de Gu met salted caramel in het midden. We hebben ook huismerk Sainsbury's belgian chocolate cake gehad en mijn absolute favoriet, Sainsbury's sticky toffee pudding. Oh my! Je aderen slippen al dicht als je ernaar kijkt, maar op vakantie is alles geoorloofd en dus moet je er echt een keer voor gaan!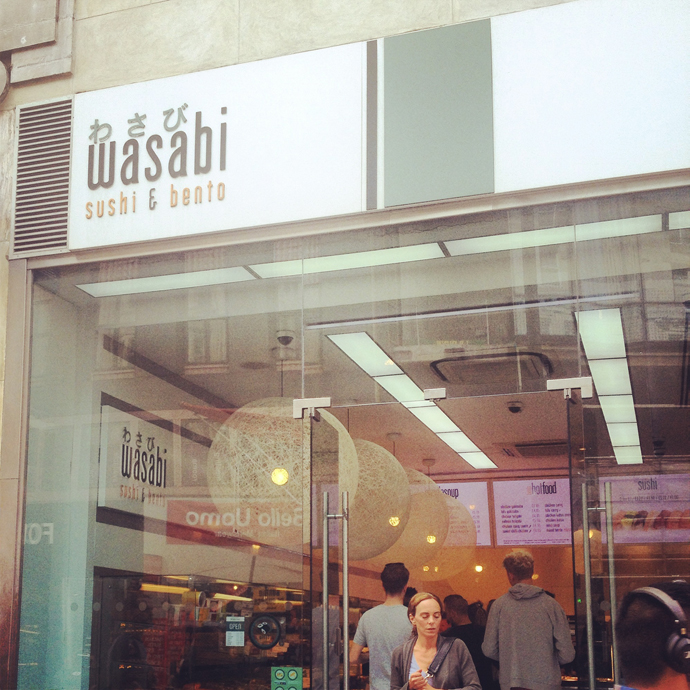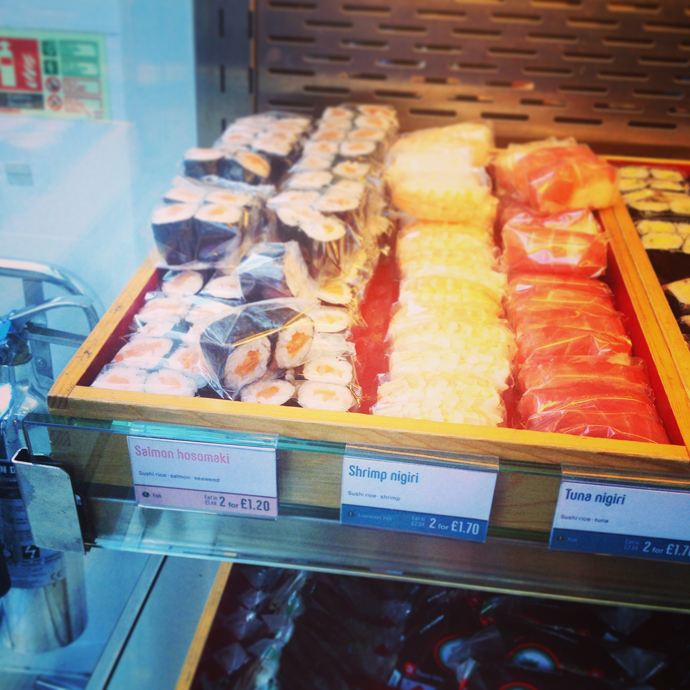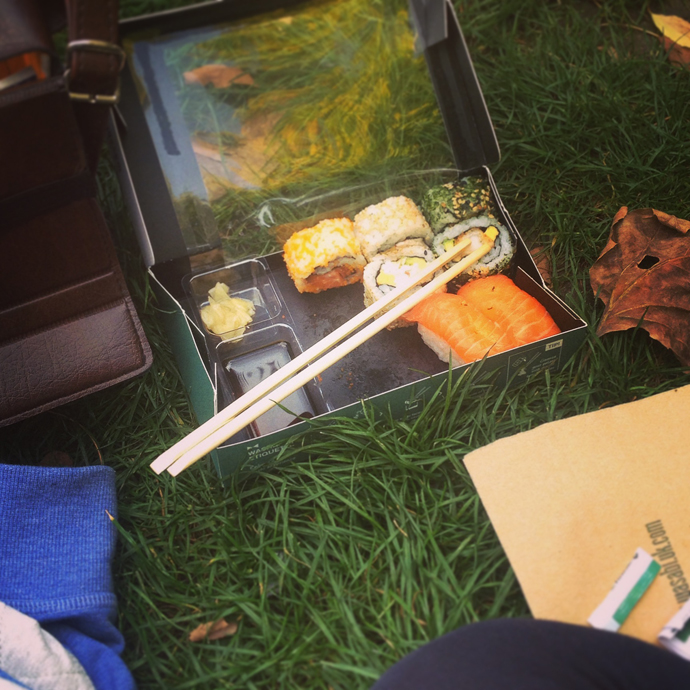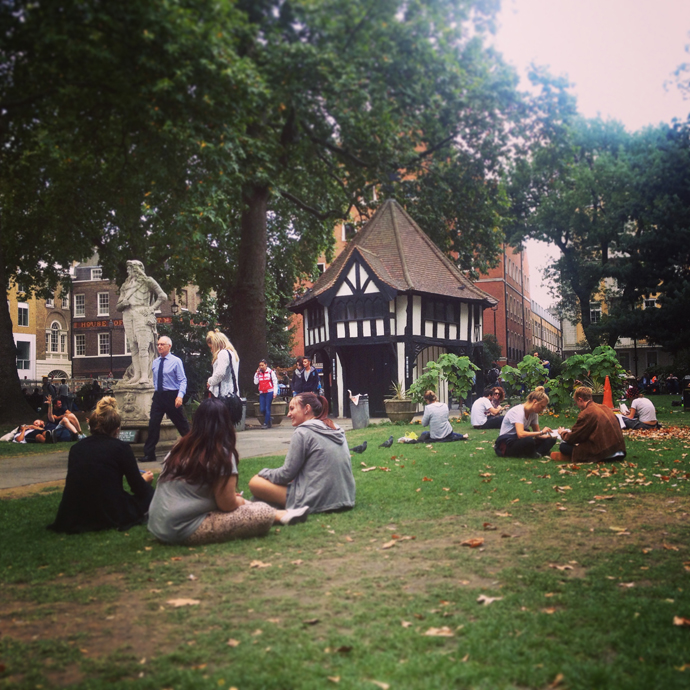 TIP 5: WASABI + SOHO SQUARE
Als je van sushi houdt EN budget (die twee gaan meestal niet samen) dan heb je in Londen dikke mazzel. Wij liepen per toeval een Wasabi aan Oxford street binnen en scoorden een lekkere doos sushi inclusief stokjes, gember en sojasaus. Voor dat doosje met 10 stukjes heerlijke sushi betaalden we £5.49. Het was erg lekker en er zaten niet van die sushi vulsels in met alleen komkommer en omelet. Nope, alles was lekker. Meenemen was goedkoper dan daar opeten en daarom keek ik snel op mijn citymaps2go app om te zien waar we deze lekkere hapjes konden opeten. Een straatje verder was Soho Square. Een gezellig groen plekje waar mensen in het gras hun lunch zaten te eten. Score! Wasabi heeft meerdere locaties in Londen.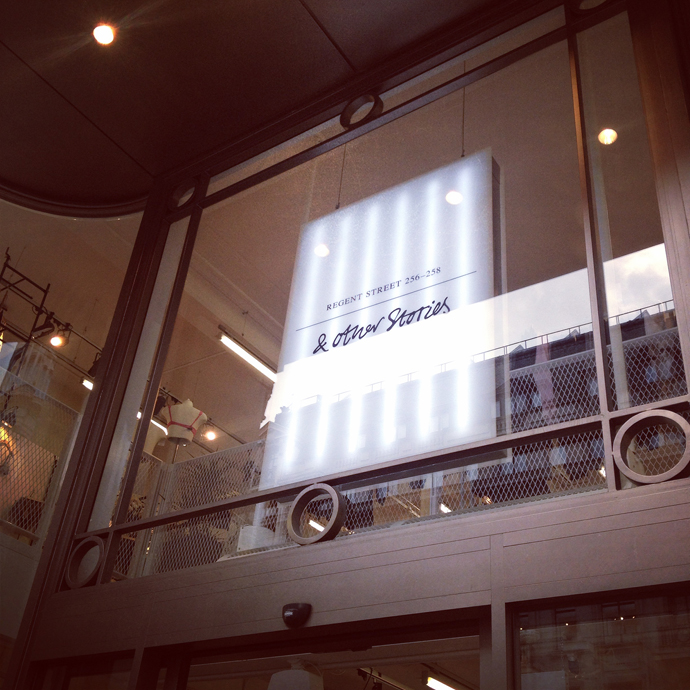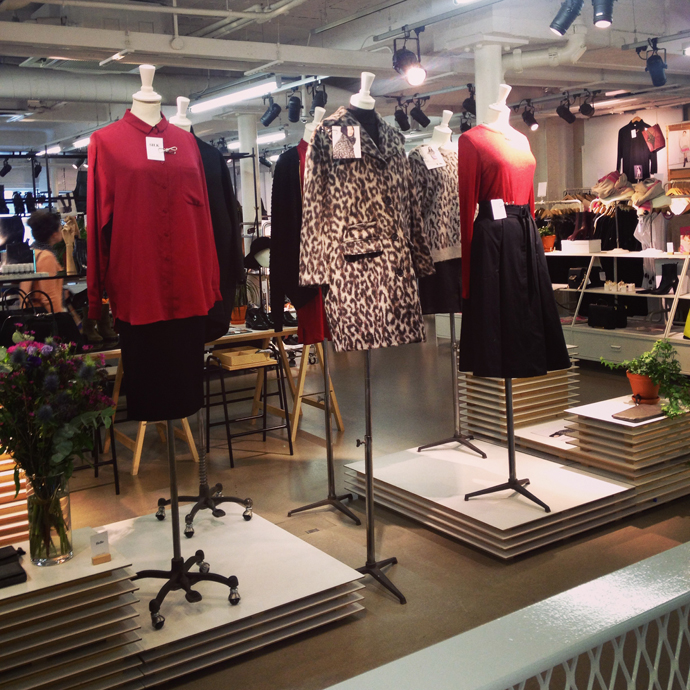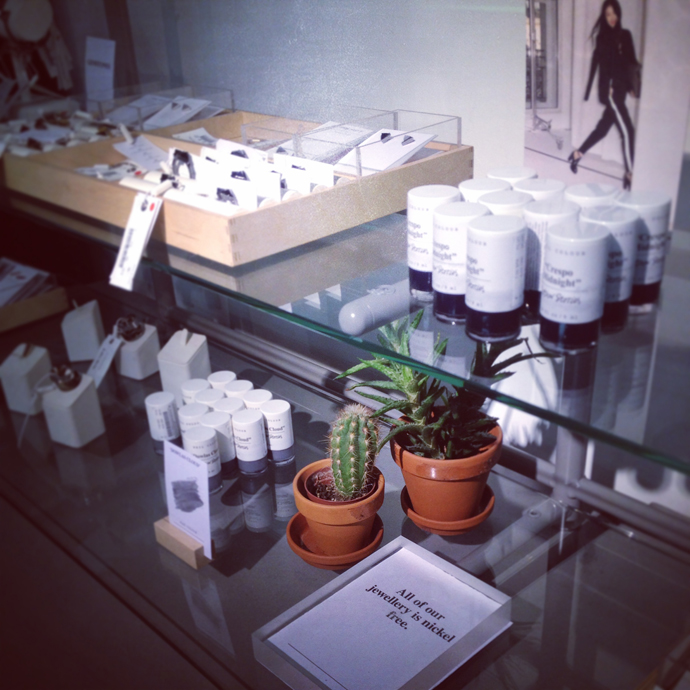 TIP 6: & OTHER STORIES
Het kan prima zijn dat je deze winkel al kent, maar als je zoals ik er nog nooit van had gehoord, lees dan even verder. & Other Stories is familie van H&M, maar dan classy, hip en clean. Ze hebben er mooie, simpele kleding, sieraden en cosmetica. De winkel was overzichtelijk en niet zo achterlijk groot als de meeste andere grote merken (ik ben erachter dat ik liever een wat kleinere winkel heb in plaats van vijf verdiepingen). Ik heb er een paar prachtige oorbelletjes gekocht die ik volgende week in de vakantie shoplog laat zien.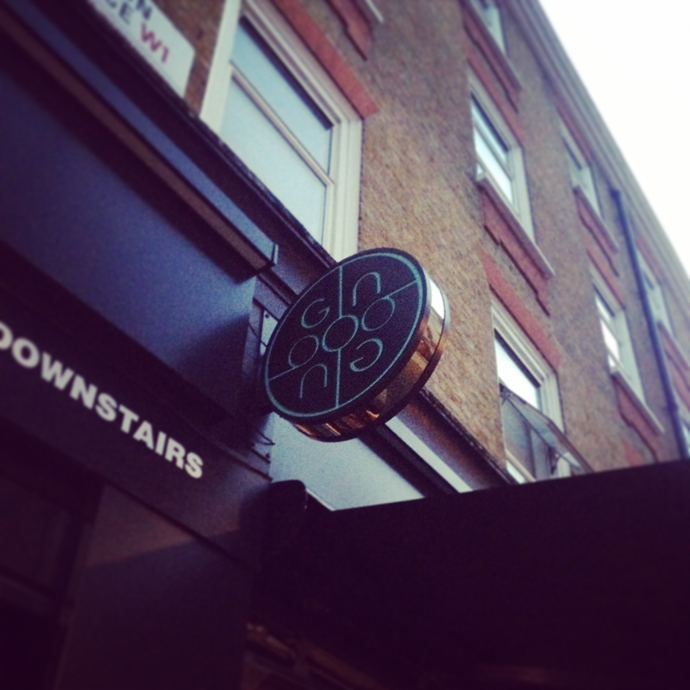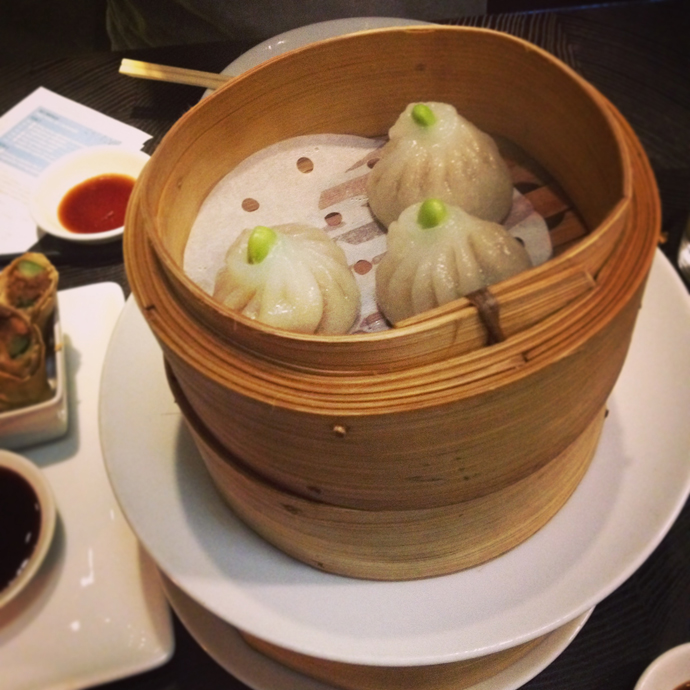 TIP 7: PING PONG DIM SUM
Een straatje verwijderd van Selfridges (ook een aanrader, je kijkt je ogen uit) zit Ping Pong. Hier had ik al eens iets goeds over gelezen en van tevoren op mijn citymaps2go kaart gezet. We hadden nog nooit in een dim sum restaurant gegeten en waren benieuwd. We bestelden allebei een mega glas limonade met vruchtenpuree (aardbei en passievrucht), jum! Een een toren dim sum en loempia's. Ik ben geen dim sum expert, maar vond alles ontzettend lekker. En ik heb een nieuwe liefde gevonden: hoi sin saus. Ping Pong heeft meerdere vestigingen in de stad. De bediening is heel vriendelijk en het eten werd snel geserveerd.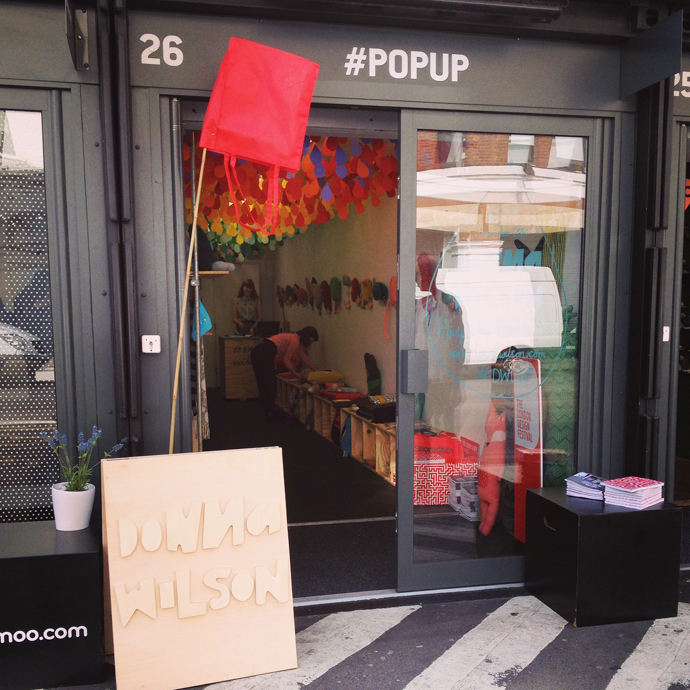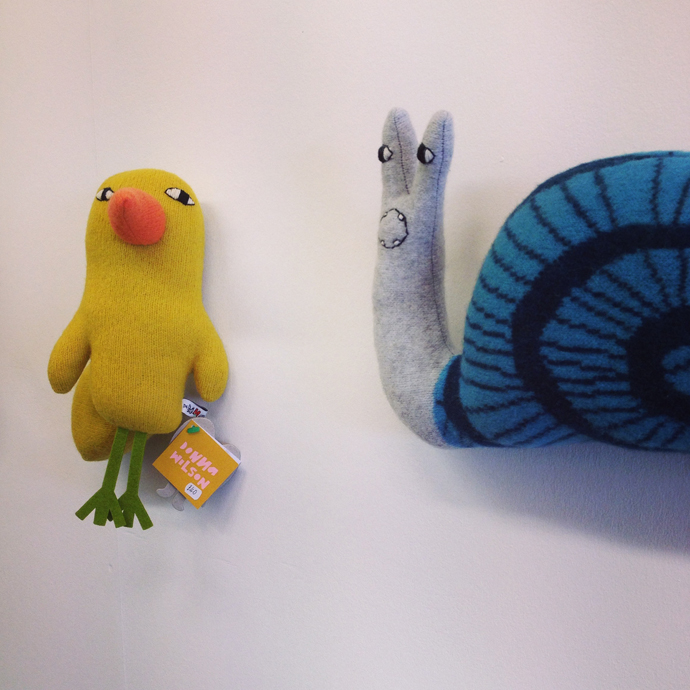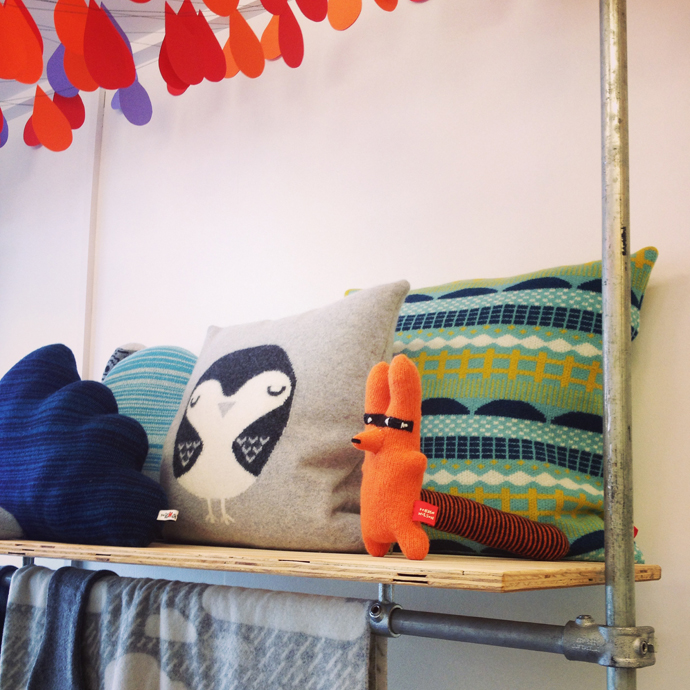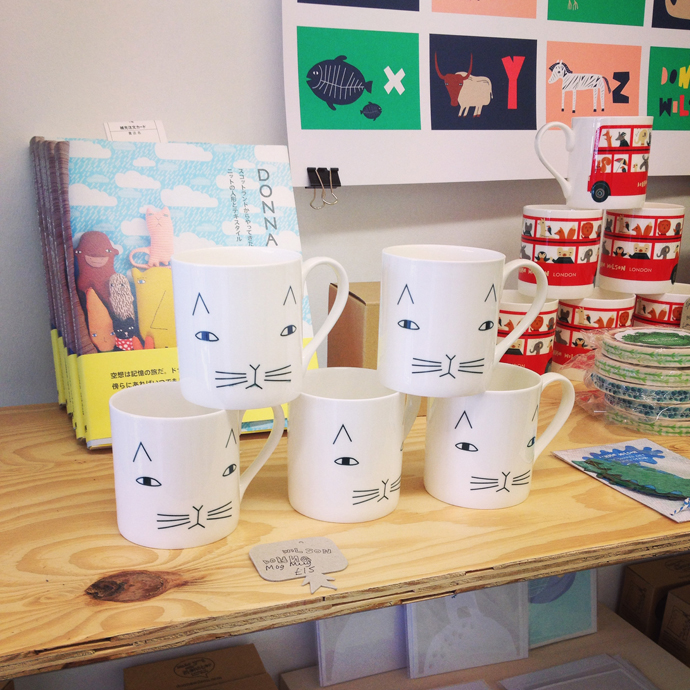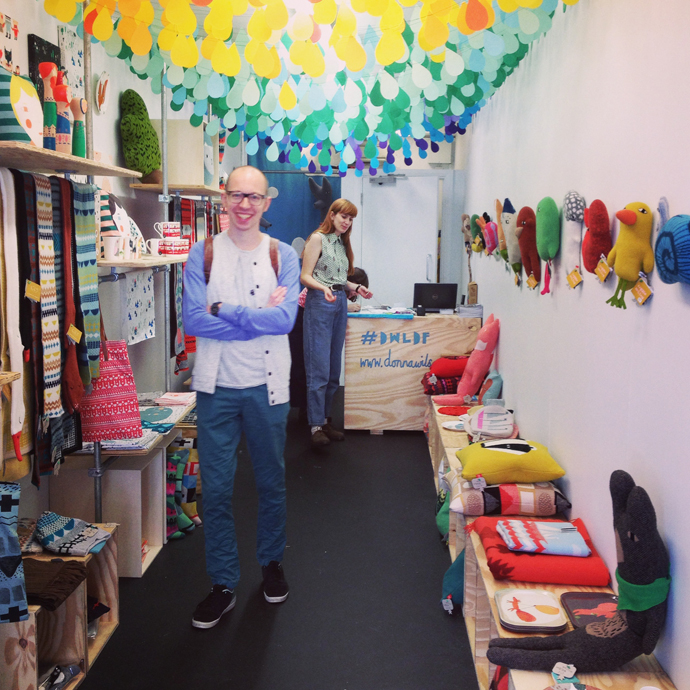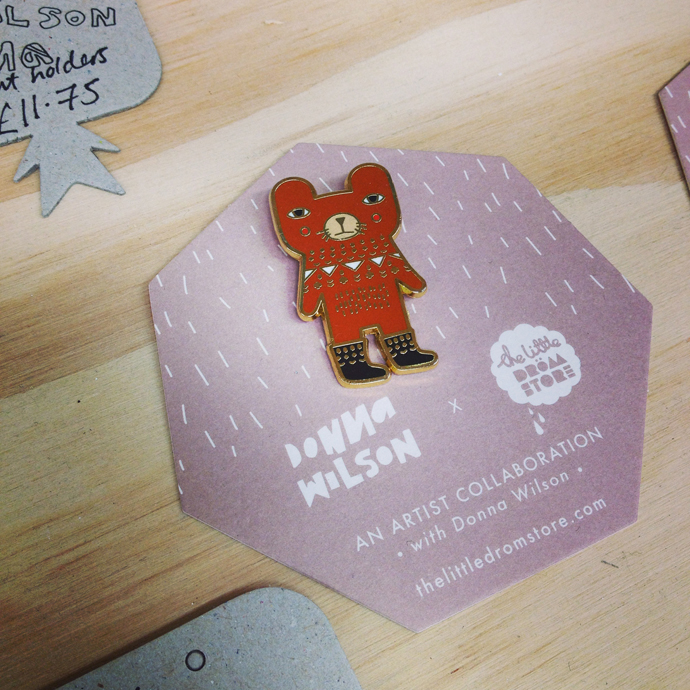 TIP 8: BOXPARK + DONNA WILSON
Het was Designfestival in Londen (en Fashionweek, mazzel, mazzel) en daarom had Donna Wilson (LOVE HER!) een pop up shop in Boxpark. Een superhip plekje waar kleine winkeltjes bij elkaar in een stapel vrachtcontainers zitten. Over het algemeen een beetje prijzig, maar bovenin kun je lekker eten en het ziet er leuk uit. Daarnaast is het in Shoreditch (zo'n leuke wijk!) en daarom een bezoekje waard. De box van Donna Wilson zat propvol bekende en nieuwe producten en mijn enthousiasme toen we het bakje binnenstapten ging through the roof. Echt design-nerd-fangirl enthousiast was ik. Tom vond het gelukkig ook best leuk, zoals je ziet op de foto. De pop up shop was tijdelijk, maar ik kwam er later achter dat Donna Wilson ook te vinden is in andere  winkels in Londen. Daar ga ik de volgende keer langs…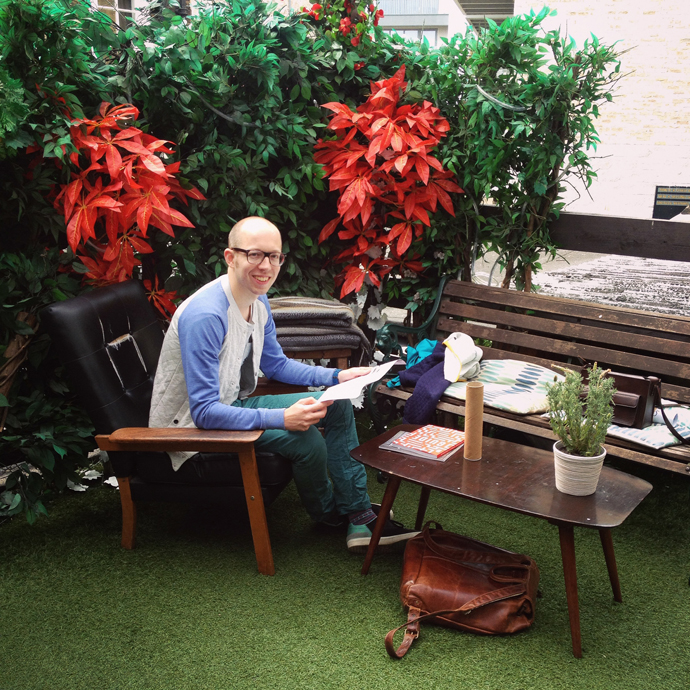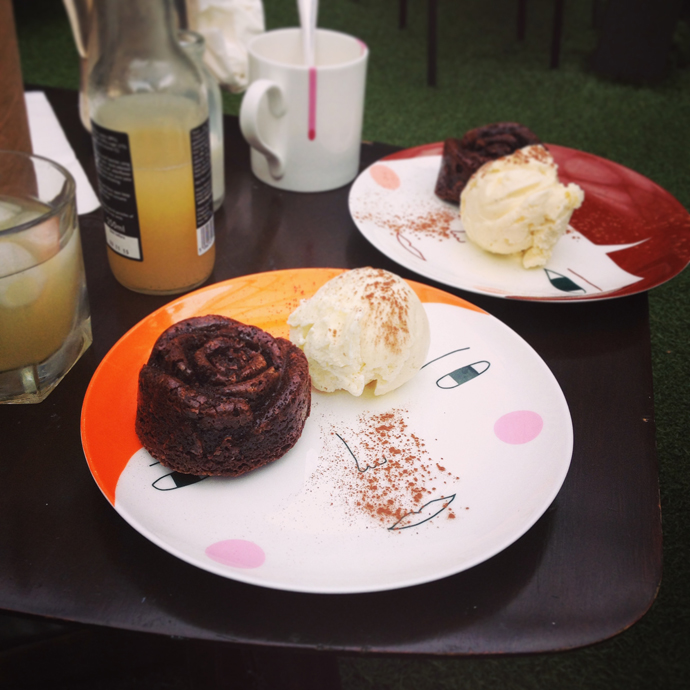 TIP 9: FIKA
Nadat ik me had losgerukt van de container van Donna, wandelden we naar Fika, waar ons door Tea was verteld dat ze er hele lekkere chocoladecake hadden. We kregen er ook nog een bolletje ijs bij en het werd geserveerd op JAWEL Donna Wilson bordjes. Ik was een tevreden mens. :D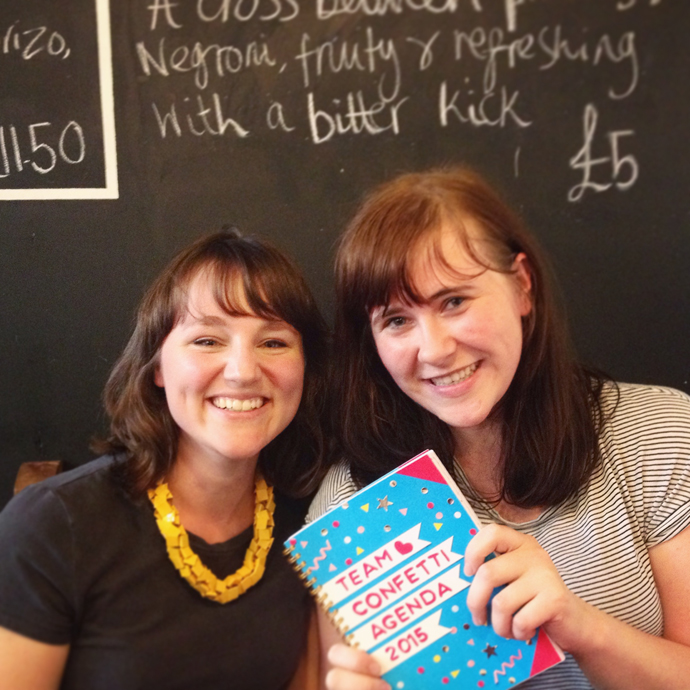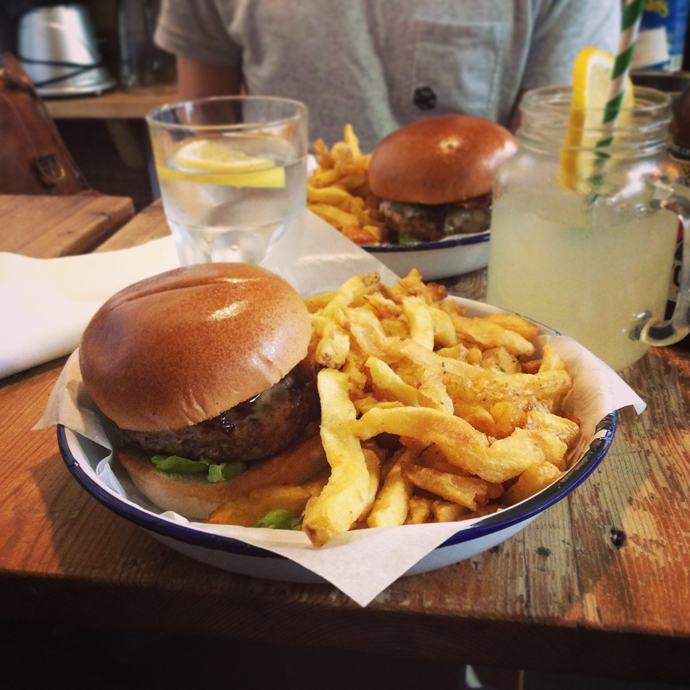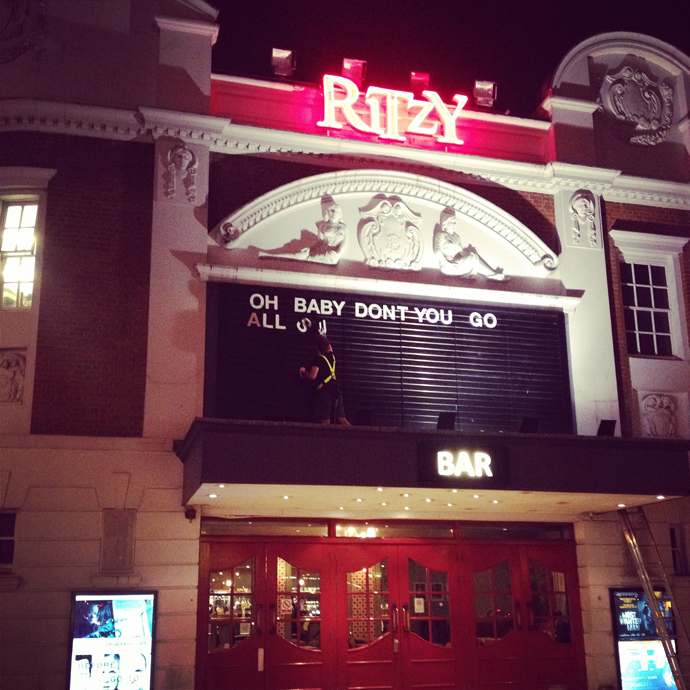 TIP 11: TEA + HONEST BURGERS + RITZY
Ik had het geluk dat Tea (ken je misschien van haar blog The Four Oh Seven) graag op double date wilde met ons EN ons erg veel tips heeft gegeven. Ze sleepte ons mee naar een vrij obscure buurt (Brixton, ik had er de weg niet kunnen vinden) waar een Honest Burgers zat verstopt in een overdekte markt. De burgers waren GEWELDIG (er zijn er meerdere in de stad, dus je hoeft niet perse naar Brixton af te reizen). Ik kon natuurlijk niet met lege handen aankomen en gaf haar the one and only Team Confetti Agenda (ze zijn bijijijijijijna klaar voor de verkoop, ZEER binnenkort meer info hierover). En ik kreeg ook een cadeautje van haar, die zie je volgende week voorbij komen in een vakante shoplog. Na de burgers gingen we door naar haar favoriete bioscoop RITZY, waar we Two Days One Night zagen (aanrader). Naderhand nog een biertje gedronken en duizend jaar gekletst totdat de boel echt dicht ging. Eenmaal buiten werd er een filmquote op het bord geklikt. Zo leuk!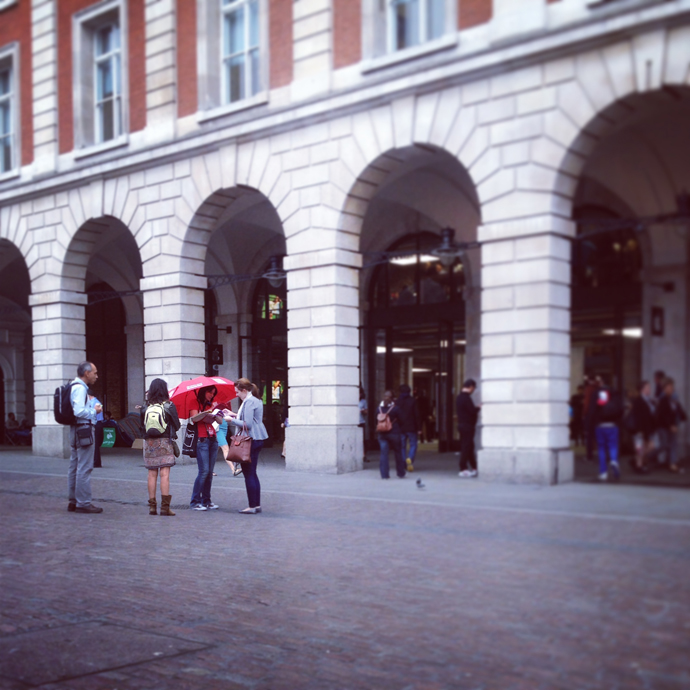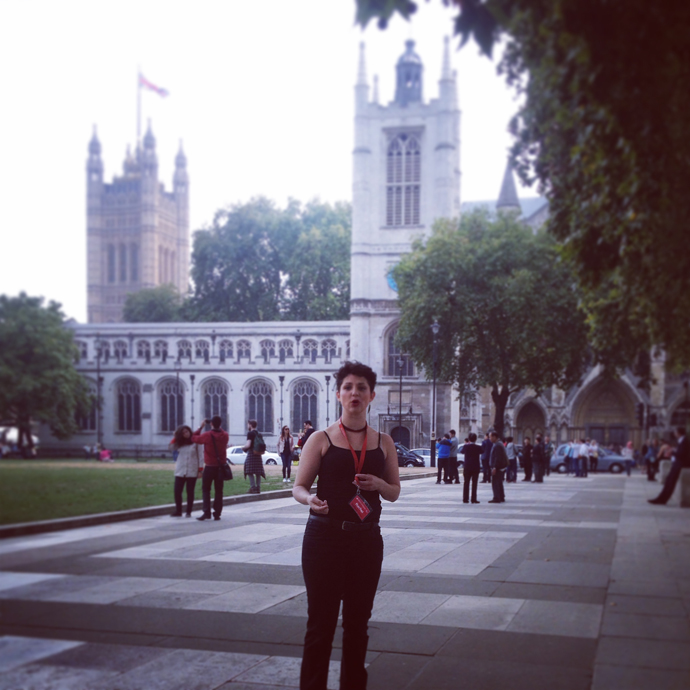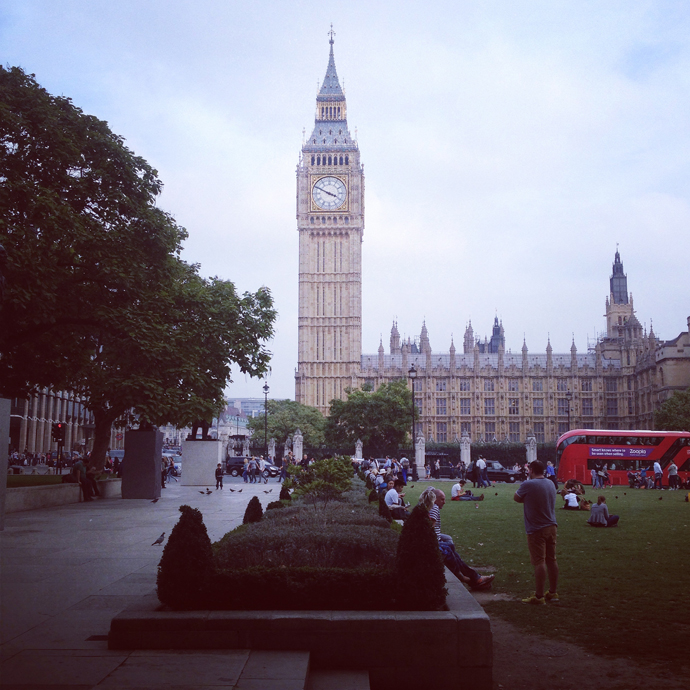 TIP 12: SANDEMANS NEW EUROPE TOURS
Gouden tip van Tea. Op onze laatste dag gingen we drie uur op tour met Rachel van Sandeman Tours en een groepje andere toeristen. En het was fantastisch. In mijn eigen stad zie ik ook weleens een tour lopen en dan val ik al in slaap als ik ernaar kijk. Niet met Sandeman! Rachel was een geweldige tourguide die met behulp van kleine toneelstukjes en mensen uit het toeristengroepje de geschiedenis van Londen uitbeelde. We hebben ons geen moment verveeld en zelfs slap gelegen van het lachen. We hebben wat geleerd, veel gezien en het vooral erg leuk gehad. Naderhand mag je zelf weten wat je je tourguide geeft. In principe is de tour gratis, maar een dikke fooi is normaal. Sandeman heeft meerdere tours in Europa en ik raad ze van harte aan!
***
Uiteraard heb ik nog 1000 dingen beleefd in Londen, maar 12 tips zijn nu eerst meer dan genoeg (dit artikel is al veel te lang). Morgen tips voor Edinburgh en zondag alle bits & pieces die niet meer in dit artikel pasten.
***
Heb jij nog leuke tips voor Londen? Deel ze in de comments! Want we gaan alvast sparen voor de volgende keer!