Het meest romantische weekendje van het jaar is weer achter de rug en nu is het weer maandag, noooooo! Maar gelukkig is daar de inspiratie blogpost der inspiratie blogposten: I love mondays! En voor je het weet, wordt het een hele fijne dag…
Valentines day animal card by Design Is Yay.
O shoot! Net te laat! Maar ach, een lief kaartje kan altijd.
♥♥♥
Accent wall inspiration color rooms.
Veel mooie voorbeelden van kleur EN mooie kunstwerkjes.
♥♥♥
Let it bloom giant floral typography wall art DIY by Papernstitchblog.
Dit is een goede diy voor iemand zonder groene vingers (a.k.a. moi).
♥♥♥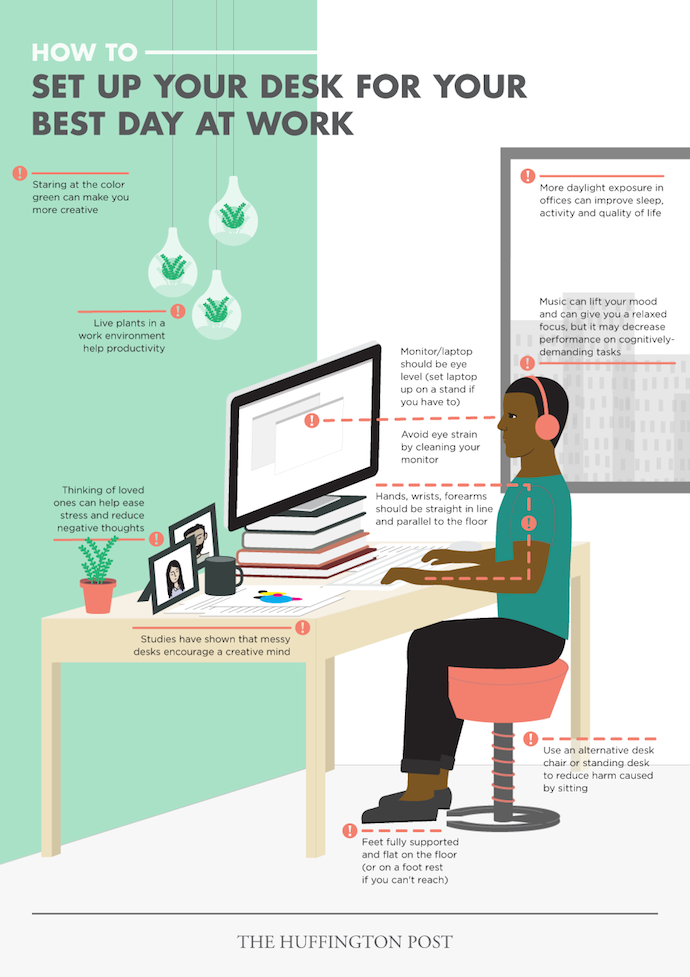 Infographic by Huffington post.
Ah, heel fijn, ik ga binnenkort mijn werkkamer aanpakken en nu weet ik waar ik op moet letten. :)
♥♥♥
Sassafras baking kits.
Leuke verpakking, bakken met een masker op. Dat maakt het zoveel leuker!
♥♥♥
How to make a felt anemone by Something Turquoise.
Dit is typisch zoiets wat ik heel leuk vind, maar zelf dus nooit ga maken. Want ik heb het te druk met tv kijken en lepels pindakaas naar binnen werken.
♥♥♥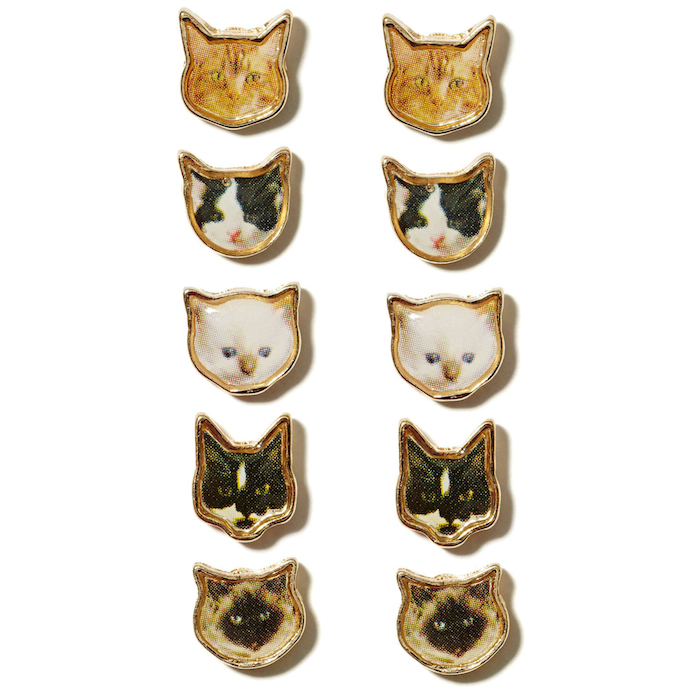 Good kitty earring set by Nasty Gal.
Voor crazy cat ladies, can I get a woop woop?
♥♥♥
Artwork by Yoko Honda.
The eighties called, they want their artwork back! :D
♥♥♥
Thai cashew coconut rice ginger peanut sauce.
Oh my, dit recept ziet er heerlijk uit. Ik hou zo van pindasaus…
♥♥♥
Embroidered mini banners by Sharp Tooth Studio.
Het spreekt voor zich welke mijn lievelingen is. ;)
♥♥♥
The Cereal killer cafe.
Maar natuurlijk, een hipster ontbijtgranen cafe. Kan alleen in Londen. Amazing, de eerstvolgende keer dat ik in Londen ben ga ik erheen. Gastblogger Tea is al geweest, want ze is zo ontzettend cool.
♥♥♥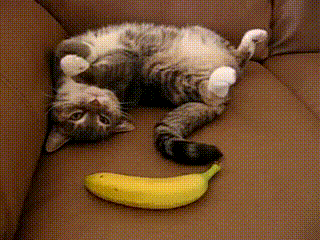 Take it easy op deze maandag, have a banana!
♥♥♥
Wil je al deze dingen op je pinbord voorbij zien komen? Dat kan, volg Team Confetti op Pinterest!
Follow Team Confetti on Pinterest!