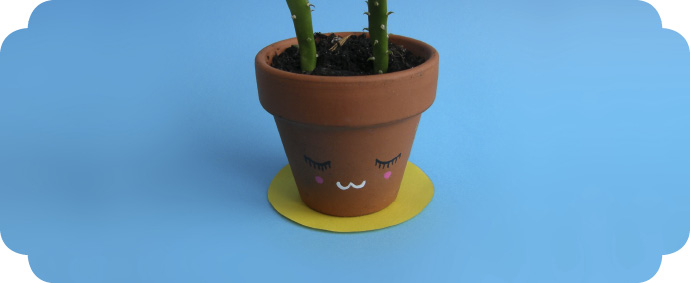 Super easy D.I.Y. for a cute flowerpot!
De laatste tijd kom ik ze overal op internet tegen: bloempotten met een gezicht erop. Ik vind dit zo erg leuk dat ik er zelf ook één heb gemaakt ! Het is verassend makkelijk…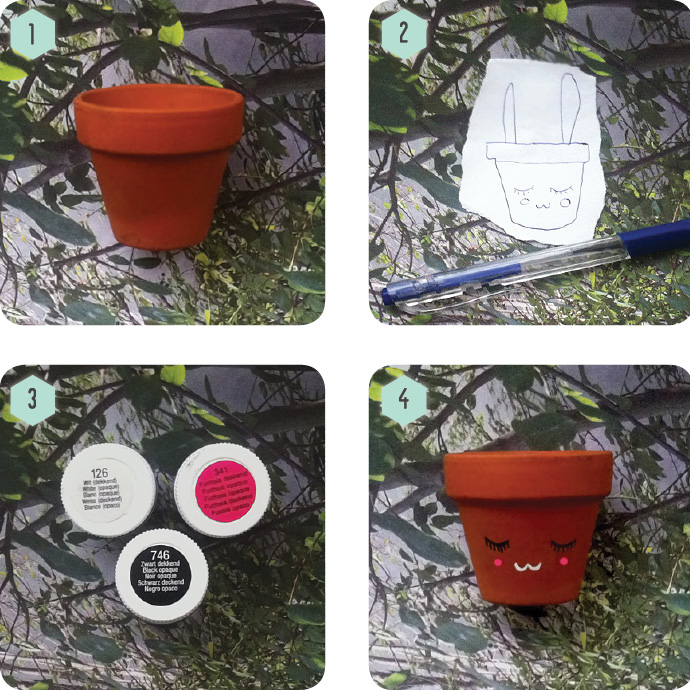 1 – Men neme een bloempot, ik heb zelf een kleintje uitgekozen.
2 – Vervolgens maak je een schets van hoe het eruit moet komen te zien.
3 – Daarna kies je welke kleuren porseleinverf je gaat gebruiken.
4 – En schildert het ontwerp op het potje.
In 10 minuten heb je van een saai potje iets leuks gemaakt!
(Wel nog even afbakken in de oven, zodat de verf uithardt.)
1 – Choose a flowerpot to paint on
2 – Sketch out your idea
3 – Choose your porcelain paint colours
4 – Paint your design on the flowerpot
And you're done!
(Remember to bake your flowerpot, to harden the porcelain paint)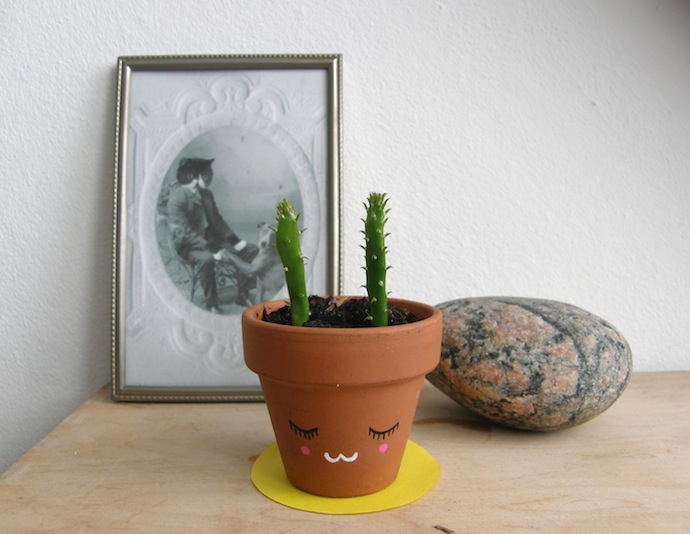 Ik heb 2 cactusjes erin gezet, nu lijkt het net een haasje!
I've planted 2 cactuses in my flowerpot, so it looks like a hare!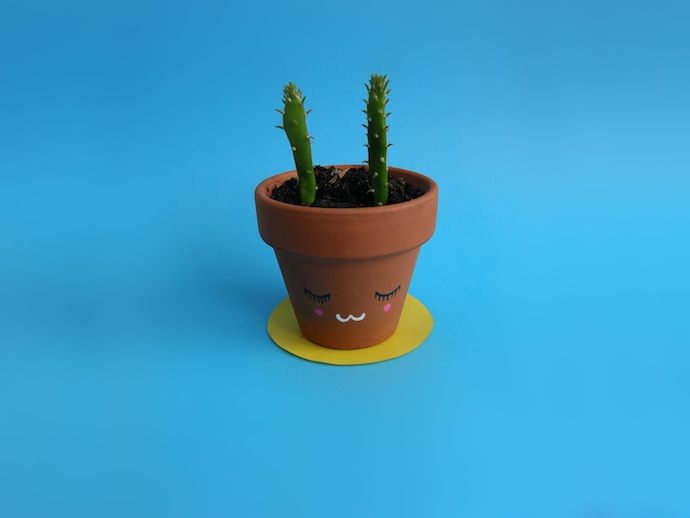 Ben jij ook zo gek op potjes met een gezichtje erop?