Een paar weken geleden schreef ik een stukje over hoe je je hersenpan wat georganiseerder en rustiger krijgt. Onbewust was dit denk ik mijn goede voornemen voor dit jaar en ik ben al heel erg lekker bezig. Ik heb al heel veel mooie dingen geleerd en het effect is GROOT. In het artikel van vandaag dus nóg meer steengoede tips voor het 'organizen van je brain'.
De tips die je hieronder vindt, komen voort uit eigen ervaringen, mijn directe omgeving, maar vooral uit het boek 'the organized mind' van Daniel Levitin. Dat ik uiteraard luister via de Storytel app (hier staat ie). Ik ben nu iets over de helft van het boek en heb alweer genoeg geleerd om met jullie te delen. Here we go!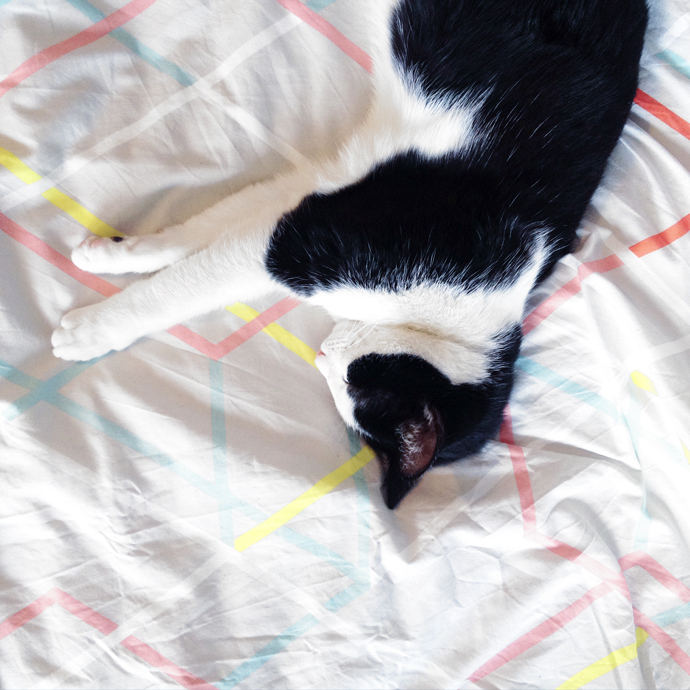 1. Slaap regelmatig. En dan bedoel ik ook écht regelmatig. Dus elke avond om dezelfde tijd naar bed en elke ochtend op hetzelfde tijdstip eruit. Ook in het weekend! Slaap is niet zo makkelijk in te halen als we denken. Een nachtje doorhalen om te studeren voor een proefwerk is niet opgelost door de volgende dag uit te slapen. Je doet er bijna een week over om weer de oude te worden. Het is wetenschappelijk bewezen dat extreem regelmatig slapen, prestaties drastisch verbeteren. Je bent gewoon slimmer als je regelmatig slaapt! Ik (en Tom ook, wij doen alles samen) stap nu al twee weken op dezelfde tijd in bed en de volgende ochtend word ik op hetzelfde moment wakker (zo ongeveer). En het effect is vrij verbluffend. Ik heb nu zoveel meer tijd! Vooral in het weekend, waar uitslapen en later naar bed gaan standaard was, heb ik nu het gevoel dat ik twee keer zoveel tijd heb. Ik ben iemand die permanent roept 'dat er meer uren in een dag zouden moeten zitten' en die heb ik nu letterlijk. Door meer tijd te hebben voel ik me rustiger en krijg ik meer gedaan. En ik hoef me veel minder te haasten!
Maak je trouwens geen zorgen als je iemand bent die midden in de nacht opeens wakker wordt en het even duurt voordat je weer in slaap valt. Heel vroeger sliepen mensen meestal twee keer vier uur met daartussen een moment van wakker zijn. Waarschijnlijk was dit om te checken of er geen gevaarlijke dieren of andere mensen in de buurt waren. Heel natuurlijk dus. Als je moeite hebt om weer in slaap te komen, tel dan terug van 100 naar 1. Als je gedachten afdwalen, moet je weer overnieuw beginnen. Simpel, maar effectief (de credits van deze tip gaan naar Ingrid).
2. De Pomodoro methode. Dit is niks nieuws onder de zon, dat weet ik, maar ik heb de app nú pas ontdekt. Het idee is dat je na 25 minuten werken een pauze van 5 minuutjes krijgt. Dit gaat niet helemaal op met het principe dat als je onderbroken wordt, je een kwartier nodig hebt om weer geconcentreerd bezig te kunnen zijn (bijvoorbeeld als je wordt gebeld of ge-emaild terwijl je aan het werk bent). En dus heb ik de tijd aangepast naar 50 minuten werken, tien minuten pauze. Ik merk dat er minder kans is dat ik afdwaal als ik dit systeem aanhoud. Soms staat er iets op mijn to do list wat een heel breed begrip is. Zoals 'acquisitie doen'. Daar zit geen duidelijk einde aan, je zou het weken achter elkaar kunnen doen. En dus is het wel fijn om dan onderbroken te worden. Even opstaan, benen strekken, kopje thee pakken en weer gaan zitten. 'Waar was ik eigenlijk mee bezig? Was dat nuttig? Volgens mij moet ik door met het volgende puntje op mijn lijstje.' Gaat er dan door mijn hoofd. In plaats van steeds verder onderuit te zakken op mijn bureaustoel en hersenloos door te klikken.
De app is er in heel veel soorten en maten, zoek op 'pomodoro timer' in de App Store en je vindt er een heleboel. Sommige simpel, sommige wat uitgebreider.
3. Regel een focus buddy. Leuk hoor die pomodoro app. Hij werkt heel fijn, maar als je helemaal in je uppie thuis werkt, is er nog best wat zelfdiscipline voor nodig om hem ook écht aan te zetten. Een focus buddy (die term heb ik zelf bedacht) is daarvoor de oplossing. Je kent vast wel iemand die ook in zijn eentje werkt en ook wel eens last heeft van concentratie problemen? Spreek daarmee af (via whatsapp bijvoorbeeld) hoe laat je begint met werken, wat je gaat doen, vertel wat je net hebt gedaan etc. Geef elkaar digitale fist pumps en spoor elkaar ook aan om mini breaks te nemen. Zelfs als je heel erg ver uit elkaar woont, kun je toch heel gezellig samen werken.
4. Yoga. Wederom ligt het erg voor de hand, maar jeetje, wat werkt het goed. Ik ben een dikke maand geleden voor het eerst door vrienden meegesleept naar een Dru Yoga les. Dit is een hele positieve les van anderhalf uur met veel aandacht op meditatie, tot rust komen, mantra's murmelen en de tijd nemen om in je eigen hoofd te kijken. Die eerste keer was ik nog wat giebelig door alle gekke dansjes en het denkbeeldige water wat ik over mezelf heen moest gieten, maar ik kwam er super zen en een stuk positiever ingesteld vandaan. Het is een plek waar ik even helemaal niks hoef, halverwege tien minuten onder een dekentje mag liggen en waar ik zelfs een lekker kopje thee krijg ingeschonken. Het kost me geen moeite of energie en ik mag er in mijn pyjama naartoe (en dat doe ik dus ook). Dru Yoga is vrij specifiek (ik weet niet of je die lessen overal in Nederland kan vinden), maar een yoga-soort waarbij er veel aandacht is voor meditatie werkt waarschijnlijk ook heel erg goed.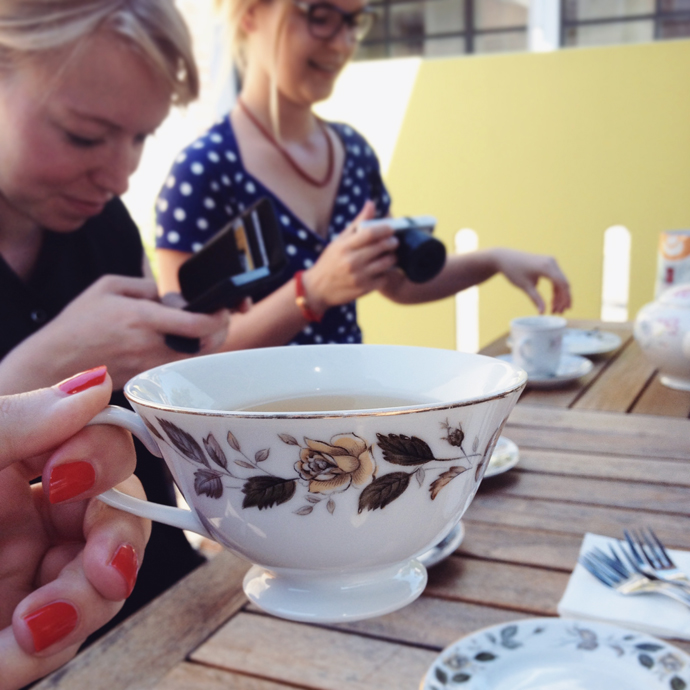 5. Organiseer je vrienden. Pardon?! Waarom zou je dat doen? Vrienden zijn vrienden, daar kun je toch niet een systeem op los laten? Maar toen ik verder luisterde naar de argumenten die voorbij kwamen in 'the organized mind', klonk het steeds logischer. Jij hebt toch ook van die leuke vrienden die je veel te lang niet ziet? Want je hebt het allebei druk, ze wonen ver weg of ze hebben net een huis gekocht? En als je elkaar dan éindelijk weer ziet, dat je dan zegt: 'Jeetje, dat was echt te lang geleden hoor, we moeten elkaar vaker zien.' En dat dat dan niet gebeurt. Bij mij blijven al die leuke mensen door mijn hoofd dwalen en ik blijf maar denken: 'oh met die en die moet ik écht weer eens afspreken'. Maar dat zet ik natuurlijk niet op mijn to do list, want vrienden spreken is iets wat ik wíl, niet iets wat ik móet, toch? Jawel, vrienden mogen óók gewoon op die to do list. Hoe houd je regelmatig contact met iedereen die je leuk vindt of wie je aandacht gunt? Zet hun namen in je agenda. Elke week iemand anders (of meerdere). En neem elke week contact op met een vriend om een afspraak te maken. Dat hoeft niet persé die week plaats te vinden, maar maak een afspraak voor wanneer je allebei kan. Doe je dit consequent en regelmatig genoeg, dan zullen je vrienden dat automatisch ook bij jou gaan doen, want je zit samen in een ritme.
♥♥♥
En dat was wel weer genoeg info voor vandaag! Ik heb nog meer tips liggen, maar die bewaar ik voor een volgende keer. Want dit is een onderwerp waar ik nog veel over wil delen en over te weten wil komen. Deel jouw tips bij de comments of laat weten welke tip jij uit gaat proberen.
♥♥♥
Lees hier Een 'organized mind' hoe doe je dat? #1.