Vorige week speelde ik voor paashaas, roofde ik de HEMA leeg en gingen we ons te buiten bij een food festival (én tweedehands markt).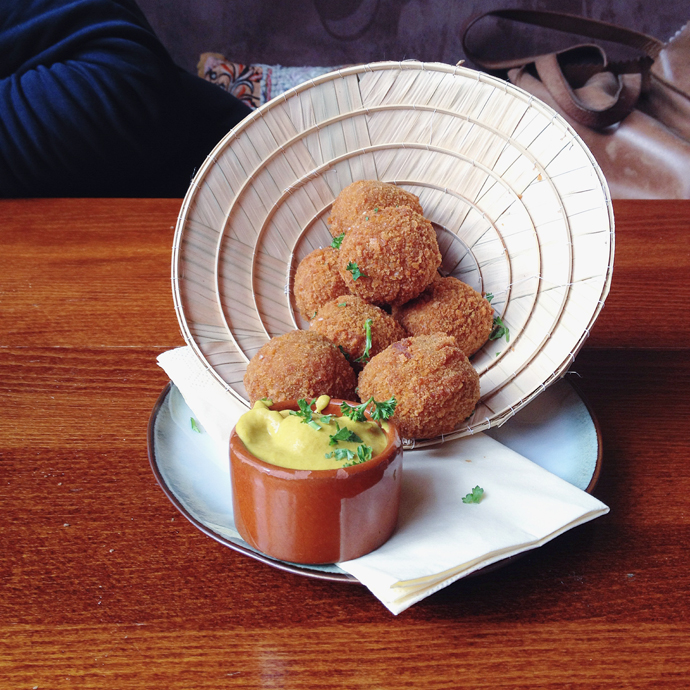 Vorige week vrijdag sloot ik heel gezellig de week af met Anne. We zouden eigenlijk taart gaan eten, maar alles zat vol. Bitterballen it was! Helemaal niet erg hoor. Ik vind het zo fijn dat ik nu een freelance vriendinnetje heb ik Groningen, waarmee ik gewoon 's middags doordeweeks mee kan afspreken. We werken allebei (vaak) in het weekend, dus uren maken we genoeg, haha.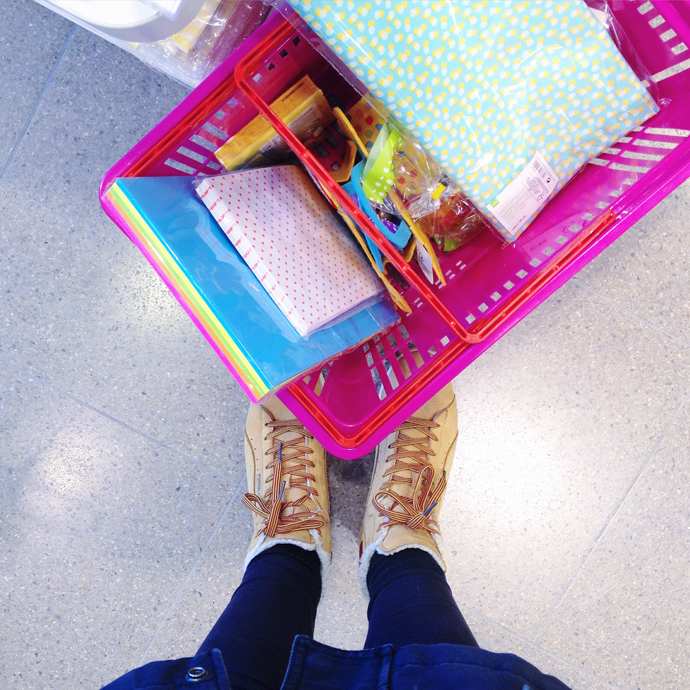 Op vorige week zaterdag stond ik al vroeg in HEMA om materialen voor HEMA-paas-blogartikelen in te slaan. Ik heb me voorgenomen om ook in het weekend een vroege vogel te zijn (een heel regelmatig slaappatroon schijnt heel goed voor je hersenpan te zijn) en dan zijn dit de voordelen. Het was nog heerlijk rustig en ik kon dus op mijn gemak alle spullen op mijn lijstje bij elkaar sprokkelen.
Zaterdagmiddag spraken we af met vrienden om naar het food festival met mini vintage markt (klein Berlijn) te gaan. Het was binnen (in Martini Plaza) en vooral het eet-gedeelte was heel sfeervol. De vintage markt vond ik érg leuk om doorheen te lopen, maar behalve een geweldige Dolly Parton elpee, hebben we niks meegenomen.
Op zondag bakte Tom pannenkoeken en ging ik al vroeg aan de slag met het fotograferen van HEMA paasartikelen. Ik zeg nog lekker niet wat ik heb gemaakt, dat zien jullie vanzelf wel voorbijkomen. ;)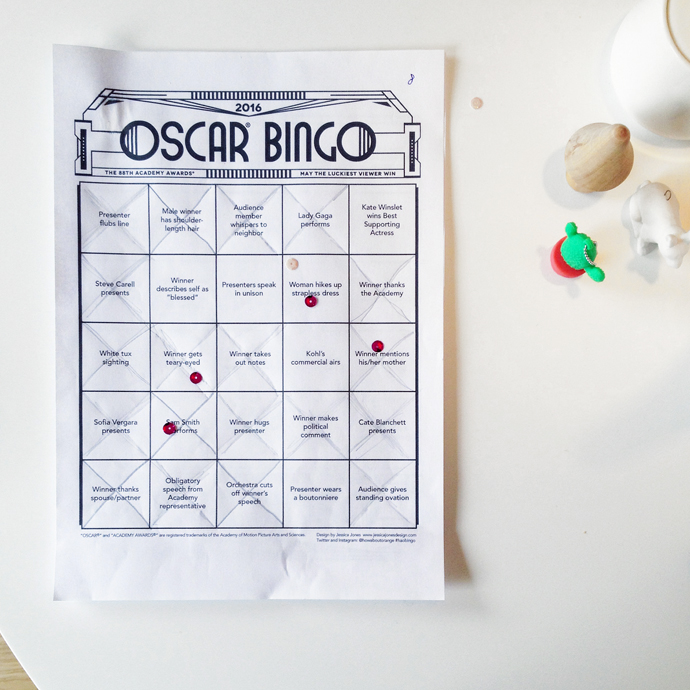 Vorige week maandag was de dag nadat de Oscars waren uitgezonden en net als elk jaar keek ik de show op maandagavond met Meike en Tom. Inclusief Oscar bingo, oh yeah! Dit betekende de hele maandag een media-black-out, want we mochten natuurlijk nog niet weten wie wat gewonnen had. Uiteindelijk bleek ik de enige te zijn die niet per ongeluk een nieuwssite had geopend, maar de anderen wisten gelukkig alleen de Oscar van Leonardo en zie zagen we al wel aankomen. Het was een hele gezellige avond en ik won de bingo, woohoo!
Vorige week stortte ik me ook weer eens op de was, die permanent uit de hand loopt. Maar na een fikse marathon (alles door het hele huis opgehangen om te drogen) kon ik weer even vooruit.
Als het te smerig weer is voor een wandelingetje, kijk ik tijdens mijn lunchpauze graag een YouTube video of serie. Ik kwam erachter dat Tim Gunn (de o zo likeable mentor van Project Runway) ook een eigen mode-wedstrijd-programma heeft: under the Gunn. Yesss, hoe meer Tim Gunn, hoe beter. Mondo, een oud Project Runway kandidaat is terug om beginnende mode-ontwerpers te begeleiden (samen met twee andere oud kandidaten) en zijn kledingstijl vind ik echt fantastisch. Zo zou ik er ook wel uit willen zien. Die blouse! Dat strikje! Hou me vast!
Ik probeerde vorige week ook de Rose Bombshell uit die ik eerder opgestuurd kreeg van Lush. Hij barste open en er kwamen allemaal bloemetjes uit! Het bad rook heel lekker en had een hele mooie koraalkleur. Ultieme ontspanning.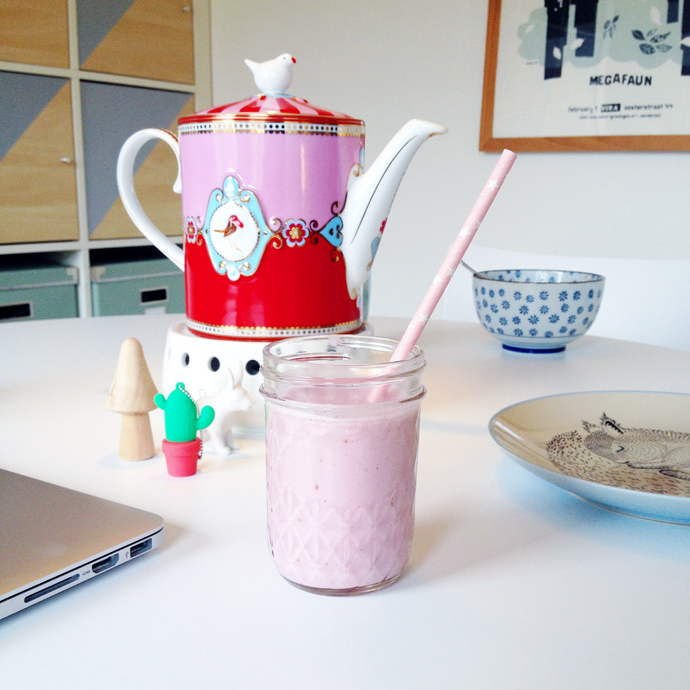 In mijn hoofd zou het echt heel goed werken als ik bevroren yoghurt in de blender zou gooien. Dat móést wel frozen yoghurt worden. Nee dus. Maar wel een lekkere dikke yogho (ik had er ook nog een beetje honing en frambozen bijgegooid).
Ik trakteerde mezelf op twee paar geweldige sokken uit Parijs. Het duurde een weekje voordat ze er waren (en nee, ze waren niet zo heel goedkoop) maar oh my, wat zijn ze geweldig. Ik trok zelf meteen die met glimmende oogjes aan en Tom die met borstjes. Glorious!
KATTENBONUS!
Er zat weinig actie in de taxi deze week. Door het smerige weer was het vooral slapen en nog eens slapen. Wel gezellig hoor, zo kan ik tijdens werk-pauzes áltijd een katje aaien.
♥♥♥
Vind je het leuk om te zien wat ik de hele week uitspook? Volg Team Confetti dan op instagram.