Afgelopen week ging de Team Confetti agenda 2016 naar de drukker (spannend!), maakte ik een nieuw artikel voor de HEMAblog en dwaalde ik door de wondere kerstwereld van Tuinland…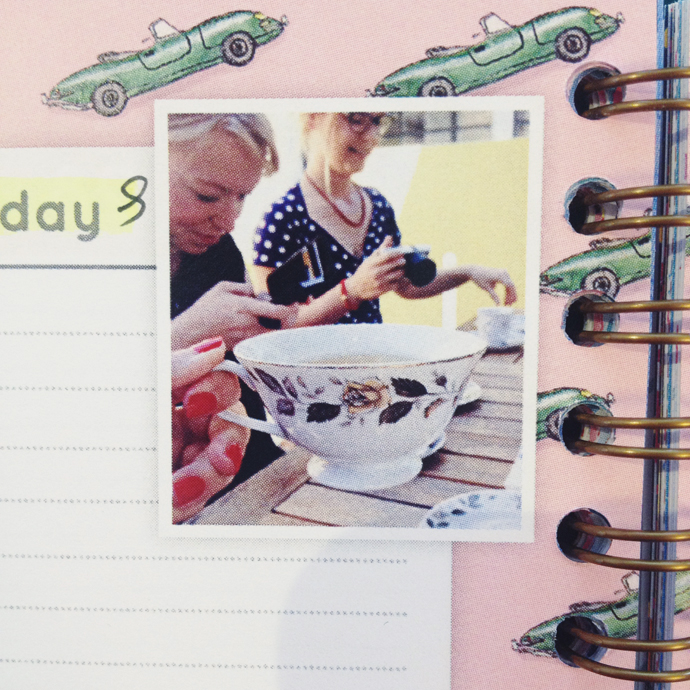 Vorige week zaterdag moest ik de allerlaatste correcties voor de agenda doorvoeren zodat hij maandagochtend naar de drukker kon. Hij is driedubbel gecontroleerd en er is geen foutje meer te bekennen. En kijk eens wie er stiekem ook in staan, verstopt achter een kopje thee: Saske en Iris!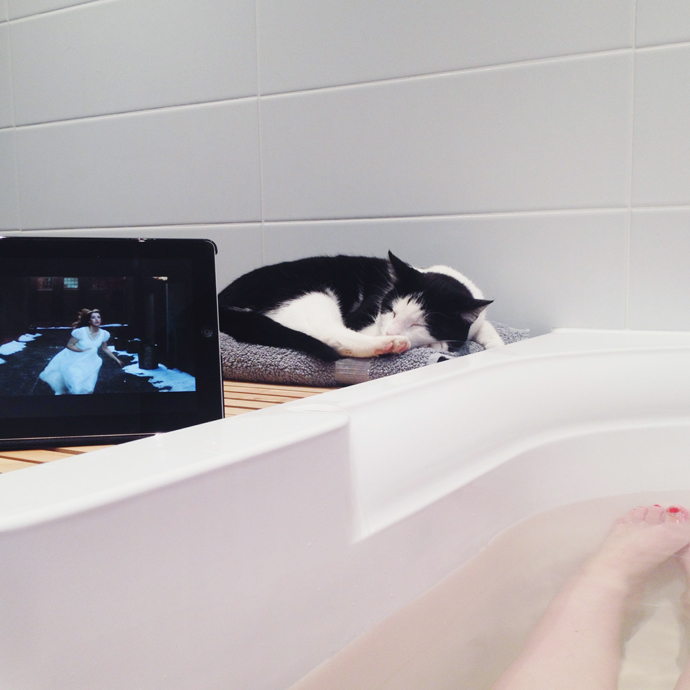 Op zaterdagmiddag was ik eindelijk klaar (halleluja) en trakteerde ik mezelf op een warm bad en een Lush bruisbal. En Mo was er natuurlijk ook! En daarna: sushi! Hard werken is ok als je jezelf maar voldoende beloond tussendoor. ;)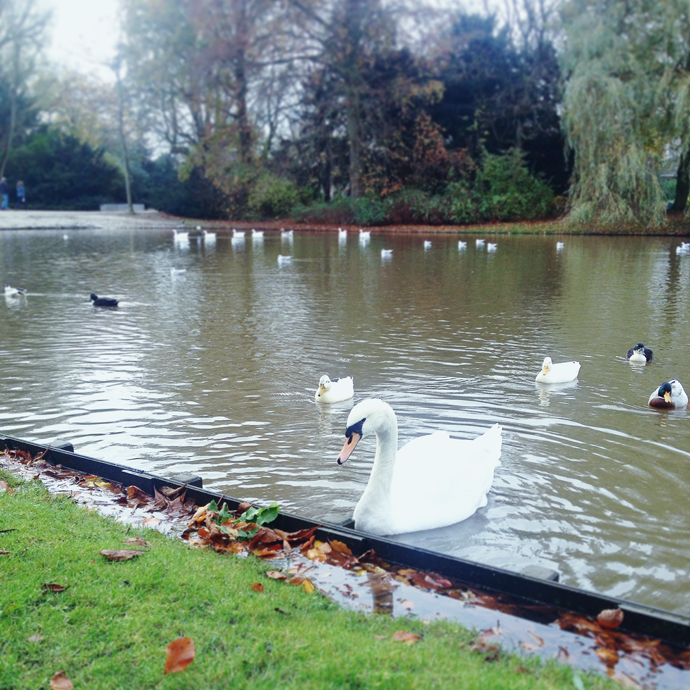 Vorige week zondag was de eerste volledig vrije dag in tijden en ik wist even niet wat ik met mezelf aan moest. Opgelucht dat het leeuwendeel van de agenda erop zat en frustratie dat ik me eigenlijk te moe voelde om iets te gaan doen. Een dikke huilbui later, besloten we dan maar een frisse neus te halen in het park.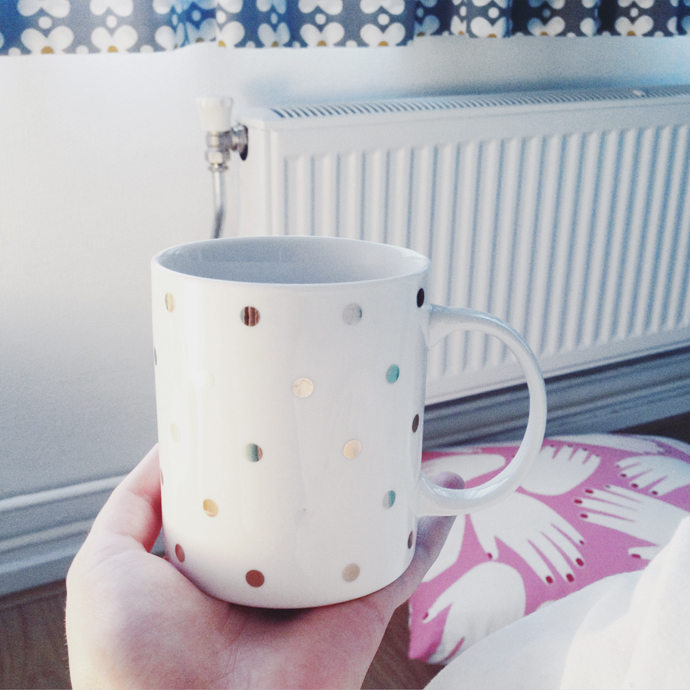 Vorige week verliep verder een beetje moeizaam. Mijn batterijtje is leeg en ik had weinig energie. Wakker gemaakt worden met een kopje thee was dus heel erg fijn. Dankjewel lieve Tom. <3
Ik heb de rest van de week gedaan wat nodig was, maar behalve bloggen en me voorbereiden op de lading agenda's die ik komende week moet afmaken, heb ik rustig aan gedaan. Ik maak zelf de lintjes en elastiekjes aan de agenda's vast en elke agenda moet straks natuurlijk ook in confetti style ingepakt en opgestuurd worden. Ik heb al flink wat bestellingen binnen (en ik maar bang zijn dat er niemand eentje wilde hebben, haha) dus er staat me wat te doen komende week. Maar dit is wel het allerleukste stukje. :D
Ik kwam er tijdens het schrijven van dit artikel achter dat ik vorige week heel wat lekkere drankjes naar binnen heb gegoten. Latte's, ijskoffie, aardbeiensmoothies en mijn lievelings kerstthee: candy cane lane. Heerlijk zoete pepermuntthee. Jummm.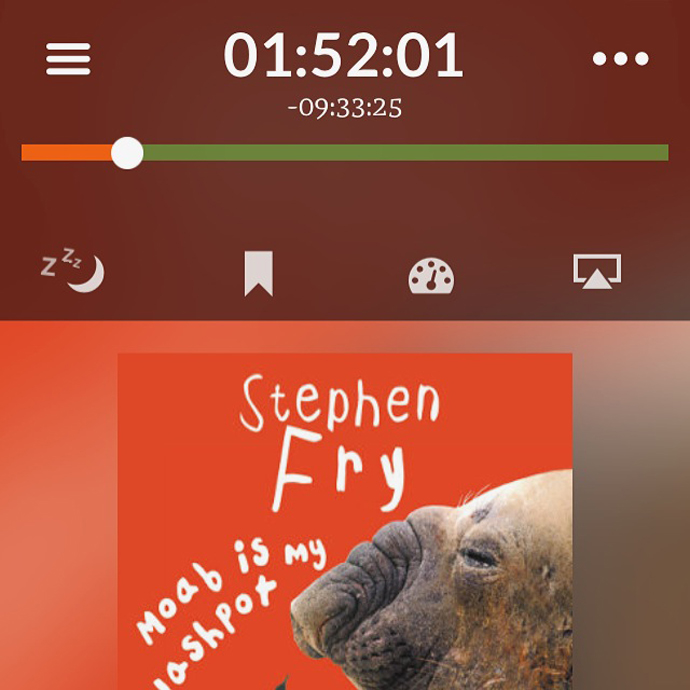 En ik heb ook nog eens een geweldige audiobook ontdeking gedaan: een audiobook abonnement bij storytel.nl voor maar €10,- per maand! Met een app kun je uit 5.000 boeken kiezen (Nederlands en Engels) en je kunt er vijf tegelijkertijd offline beluisteren. Precies wat ik zocht! Tot nu toe bevalt het erg goed en ik ben al over de helft van de eerste biografie van Stephen Fry (hij heeft er nog drie volgens mij). En ik ben al meerdere keren in lachen uitgebarsten. So good.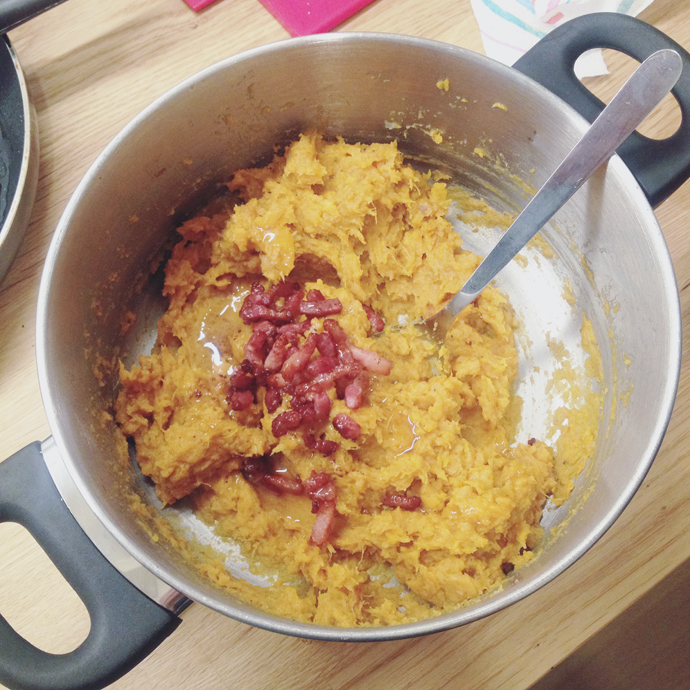 Koken schiet er enorm bij in de laatste tijd. Te moe, te druk etc. Maar afgelopen week maakte ik een heerlijke zoete aardappelpuree met spekjes. Met kaneel, knoflook, appel en nootmuskaat. Het ziet er in de pan misschien niet zo florisant uit, maar het was echt heerlijk. Wil iemand daar misschien nog het recept van zien als blogartikel?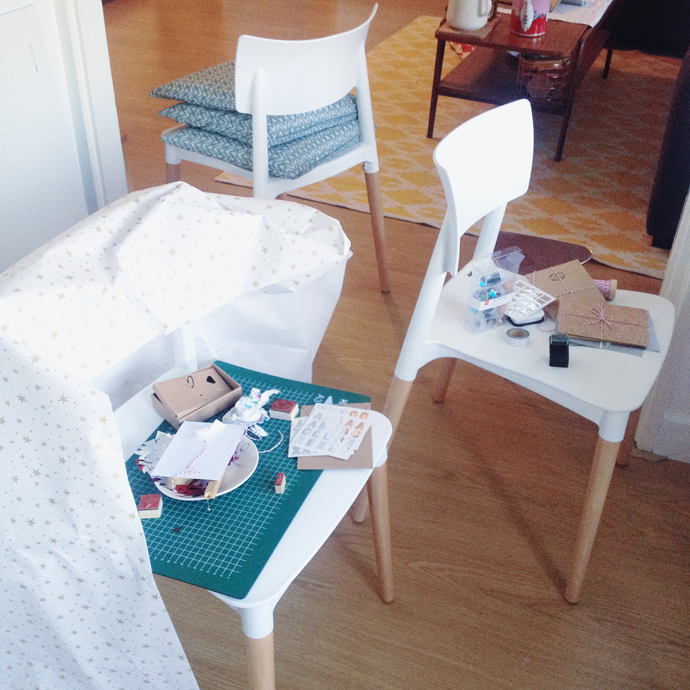 Op donderdag had ik de hele dag gereserveerd voor een blogartikel voor HEMA.nl. Het was kerst knutsel heaven in onze woonkamer. En een chaos toen ik eindelijk klaar was. Maar het is zoooooo leuk geworden. Ik kan niet wachten totdat hij op de HEMAblog staat. :D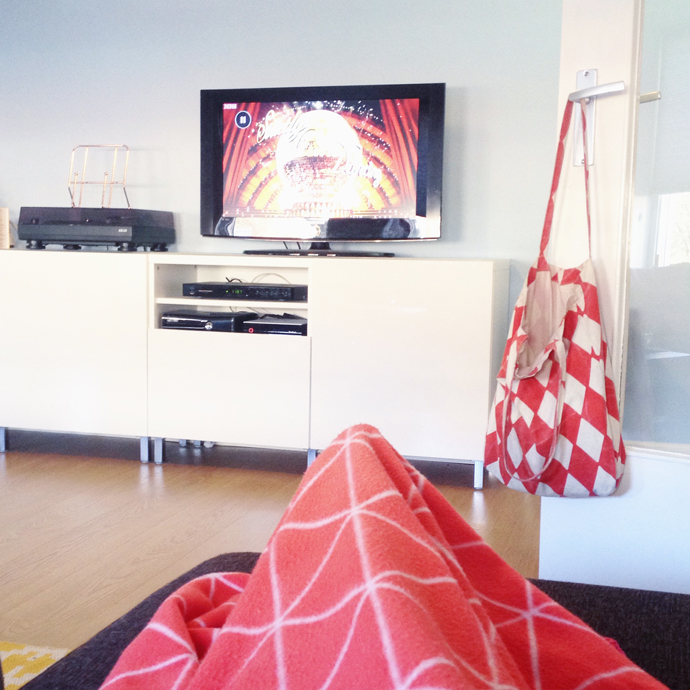 Oh boy. Tom en ik hebben een nieuwe truttige tv-verslaving: Strictly come dancing op de BBC. We keken een keer het laatste stukje voordat Doctor Who begon. En toen waren we opeens per ongeluk verslaafd. Het is echt grandioos. Dikke kans dat je binnenkort een blogartikel met de titel 'dit is waarom iedereen Strictly Come Dancing moet gaan kijken' voorbij ziet komen op teamconfetti.nl.
Vrijdag had Tom had vrij genomen zodat we een gezellig dagje samen hadden. We hebben frietjes gegeten en we zijn naar de kerstafdeling van Tuinland geweest. En dat is praktisch een attractiepark. Zo geweldig. Zoveel liefde voor de mensen die er zo'n kerst-paradijs van hebben gemaakt!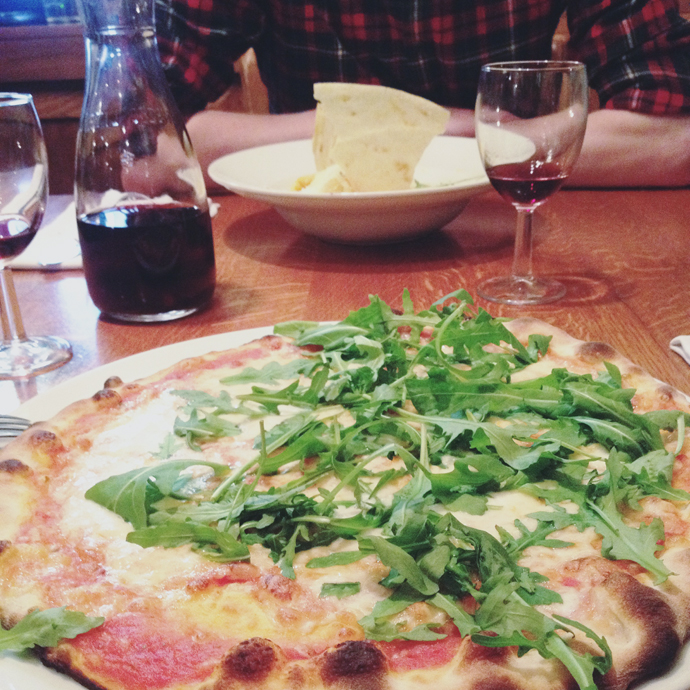 We sloten de dag af met heerlijk Italiaans eten bij Osteria Da Vinci. Love that place. We zaten dichtbij de keuken zodat we alle italianen 'PRONTO!' en 'MAURICIO' naar elkaar hoorden roepen. En Tom had de meest goddelijke pompoen pasta rol ooit. Niet normaal zo lekker!
's Avonds laat kwamen we er tijdens het zappen achter dat er iets vreselijks aan de hand was in Parijs. We hebben met afgrijzen tot een uur of één het nieuws gevolgd en zijn toen toch naar bed gegaan. Met een nare kronkel in onze buiken werden we de volgende ochtend wakker. Ik ben op dat soort momenten zo onwaarschijnlijk teleurgesteld in de mens. We zouden het zo mooi kunnen hebben met zijn allen. Er kan zoveel, we kunnen zoveel en toch loopt het keer op keer weer zo heftig in de soep.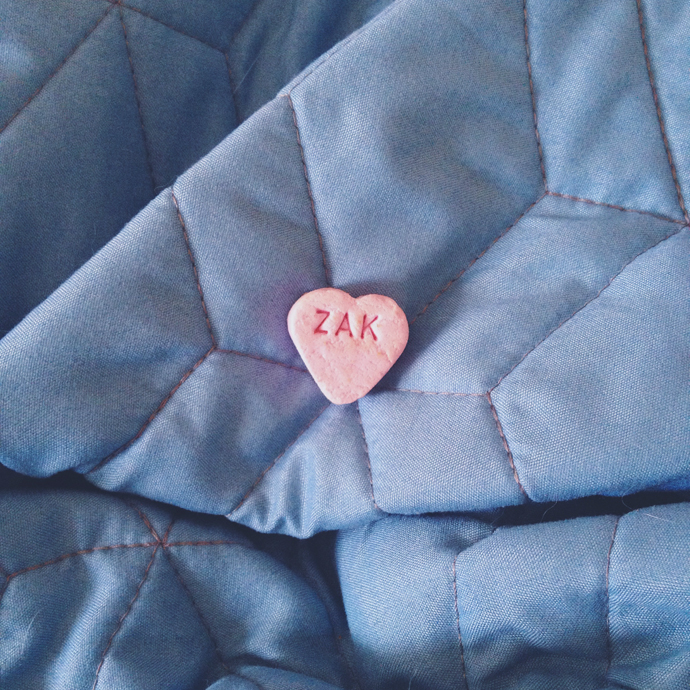 We hebben zaterdag onze kopjes dus laten hangen en met een dekentje op de bank de Sinterklaasintocht gekeken. En mijn Sinterklaassnoepje zei alles wat ik op dat moment voelde. Zak…
KATTENBONUS!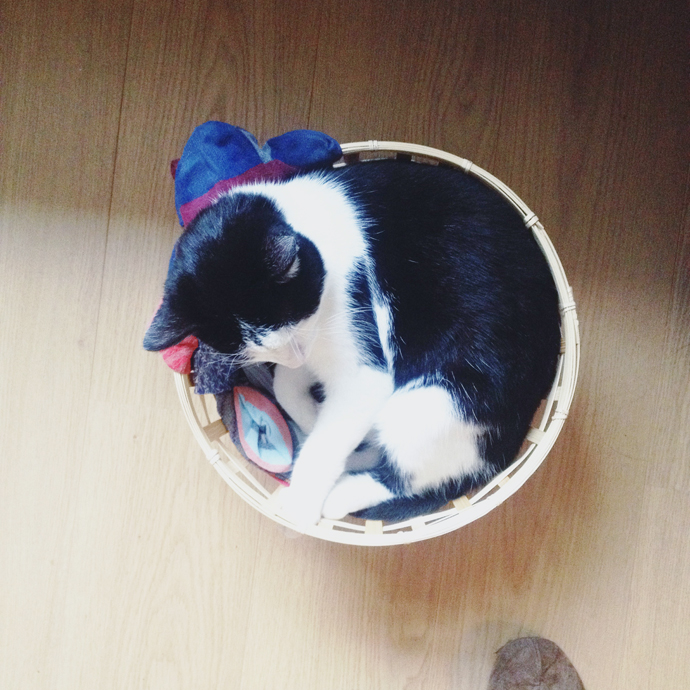 Oeps, dat is een beetje karig he? Klik hier voor een actievideo met Tetkees om het goed te maken…
♥♥♥
Vind je het leuk om te zien wat ik de hele week uitspook? Volg Team Confetti dan op instagram.