Welkom bij weer een nieuwe aflevering van Cinefetti, een maandelijkse rubriek waarin ik film, tv, boeken en podcasts review. En deze keer is hij extra speciaal omdat er een opera voorstelling tussen zit! Plus een paar feelgood schatten die van mij vijf sterren kregen, ooooooeh…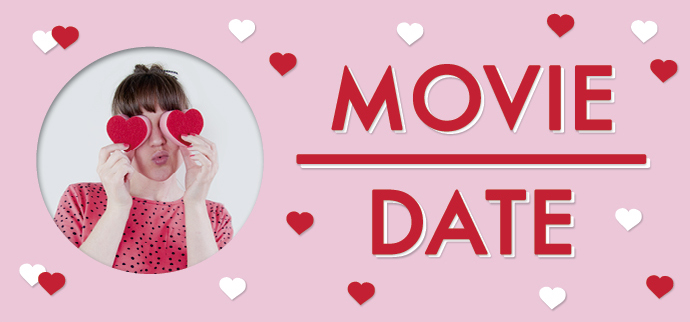 Hier review ik films waar ik sámen met iemand naartoe ben geweest en bepaal: was dit een fijne feelgood film om samen naartoe te gaan, liever alleen of gewoon helemaal niet…? Deze films draaien op moment van schrijven allemaal nog in de bioscoop.
FILM: Doctor Strange (klik hier voor de trailer).
LOCATIE: Kinepolis.
SYNOPSIS: Briljante maar arrogante chirurg Stephen Strange (gespeeld door de altijd briljante Benedict Cumberbatch) vliegt uit de bocht met zijn dure auto en vermorzelt zijn handen op zo'n manier dat opereren geen mogelijkheid meer is. Op zoek naar een chirurg die hem tóch zou kunnen genezen, stuit hij op een tempel met een kale priesteres die zijn leven verandert… 
REVIEW: Dikke prima. Ik ben geen superheldenfilm enthousiasteling, maar ik heb me tijdens deze film goed vermaakt. Het verhaal is niet extreem meeslepend en ook niet heel spannend, maar de acteurs en komische momentjes maakten de film heel vermakelijk en niet te zwaar op de hand.
DATE: Mijn hele familie, de beste vriend van mijn broer en Tom. Vooral de jongens waren erg enthousiast.
FEELGOOD METER: ★★★☆☆
DOCUMENTAIRE: De kinderen van juf Kiet (klik hier voor de trailer).
LOCATIE: Forum Images.
SYNOPSIS: Een jaar lang volgens we een klas met migranten kinderen die worden onderwezen door juf Kiet. Het laat op een hele simpelen manier zien hoe de kinderen reageren op elkaar, op hun nieuwe juf en de groei die ze doormaken.
REVIEW: Deze documentaire was heel simpel en overzichtelijk en dat vond ik het mooie eraan. Er komen geen ouders in beeld, de camera is verlaagd naar het niveau van de kinderen en er is geen voice over. It is what it is en dat maakt het helder en intiem. Het is een documentaire die op een stille manier indruk maakt en is geschikt voor jong en oud. Ga dat kijken!
DATE: Tom. Hij was érg blij dat ik hem hier mee naartoe had gesleept.
FEELGOOD METER: ★★★★★
OPERA VOORSTELLING: Le Nozze di Figaro (klik hier voor de trailer).
LOCATIE: Stadsschouwburg Groningen.
SYNOPSIS: Bediendes Figaro en Susanne gaan trouwen, hoera! Maar hun baas, graaf Almaviva gooit roet in het eten, want hij heeft ook een oogje op Susanne… Het verhaal speelt zich af in een poppenhuis en het stuk is gecomponeerd door Mozart himself.
REVIEW: Dit is de állereerste klassieke opera waar ik ooit ben geweest en dus ook meteen de beste. De kostuums, de zang, het live orkest (!) en het decor waren echt práchtig, dus daar krijgt deze opera dikke punten voor. Alleen vond ik de scènes nogal lang duren (elkaar iets vertellen terwijl je Italiaanse opera zingt, duurt nou eenmaal veel langer dan gewoon een zin uitspreken) en het viel af en toe wat in herhaling. In elke akte verkleedde iemand zich wel als iemand anders en was er een miscommunicatie die je ook in een Jan Klaassen poppenkast voorstelling voorbij zou kunnen zien komen. Ik moest de neiging sterk onderdrukken om niet steeds 'Nee, pas op, kijk achter je!' of 'Dat is niet Susanne, maar de gravin verkleed als Susanne!' te roepen. Wij kunnen deze voorstelling van harte aanraden als je net als wij nog nooit een opera hebt gezien. De cast is nog vrij jong, er zitten grapjes in en hij loopt goed af. 
DATE: Tom. Hij heeft ervan genoten.
FEELGOOD METER: ★★★★☆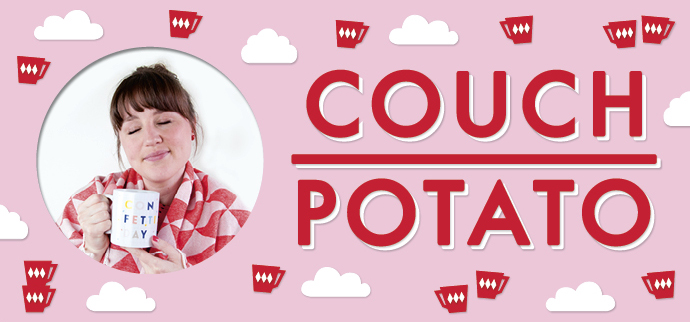 Hier de tip(s) van de maand op feelgood bankhang / binge-watch-gebied. Dekentje, kop thee en popcorn erbij en kamperen op de bank…
SERIE: Planet Earth II (klik hier voor de trailer).
WAT IS HET: Vervolg op de natuur documentaire serie 'Planet Earth' waar de meest bijzondere dieren en plekken uit de natuur langskomen. Elke zondag op BBC1 om 21.00 en vanaf 7 december elke woensdag om 21.15 op Canvas.
WAAROM KIJKEN: Dit is feelgood tv to the max. Toegegeven, het wordt op zondagavond ná de 'result show' van Strictly Come Dancing uitgezonden en dan zitten we standaard aan de buis gekluisterd (embrace your guilty pleasures yo). We kennen die mooie natuur docs's allemaal wel, maar bij Earth II is het net een 'best of' aflevering. Elk nieuw dier of fragment dat langskomt is een pareltje met als hoogtepunt de flamingo's in aflevering twee. En wat extra leuk is, Tetkees kijkt gezellig mee en staat vaak halverwege met zijn pootjes tegen het beeldscherm aan omdat hij met zijn nieuwe dierenvriendjes wil spelen. Kijkplezier voor het hele gezin!
FEELGOOD METER: ★★★★★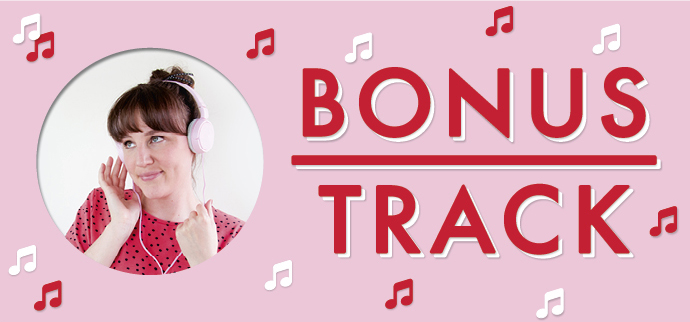 Onder bonus tracks vallen podcasts, luisterboeken, andere geluidsfragmenten en misschien zelfs af en toe een YouTube video…
WAT: After You.
WAT IS DAT: Een luisterboek en het vervolg op Me Before You. Om niks te verklappen over de inhoud, kan ik er helaas niet veel meer over vertellen. Het boek gaat over Louisa Clarke die 'ergens overheen moet komen'. Het kost wat moeite, maar aan het einde van het boek gaat alles weer een beetje de goede kant op. Vager dan dit wordt het niet hè?
WAAROM LUISTEREN: Ik heb het boek Me Before You niet gelezen, maar ik heb wel de film gezien. Daarin speelt Emilia Clarke de hoofdrol en ze was extreem charmant en de feelgoodness spoot haar oren uit. Ik had zin in een beetje luchtige fictie (maar wel met inhoud) en was benieuwd hoe het verder zou gaan met Louisa. Maar helaas was de eerste helft van dit boek ronduit neerslachtig. Goed geschreven en mooi voorgelezen (met stemmetjes, ik hou van stemmetjes) maar ik werd er niet echt vrolijk van. Het einde van het boek is een stuk positiever, maar ik heb er niet héél erg van genoten.
FEELGOOD METER: ★★☆☆☆

WAT: Essentialism.
WAT IS DAT: Luisterboek over een minimalistische levenshouding.
WAAROM LUISTEREN: Zoals jullie weten ben ik héél erg bezig met minimaliseren en probeer ik steeds vaker 'nee' te zeggen. Dit boek leek me daarom een hele fijne steun. Ik vond het boek langzaam op gang komen en de voorlezer is wat aan de monotone kant. Ongeveer op de helft van het boek kwamen de echt goede en bruikbare teksten en alhoewel het af en toe een beetje saai was, vond ik het zeker inspirerend.
FEELGOOD METER: ★★★☆☆
WAT: Spark joy.
WAT IS DAT: Het vervolg op 'the magic of tidying up' door Marie Kondo.
WAAROM LUISTEREN: Ik vond het eerste boek van Marie Kondo héél fijn om te luisteren (en heb het daarom bijna drie keer geluisterd). Het was heel praktisch en inspirerend en gaf me de kracht om heel veel dingen los te laten. Haar tweede boek gaat wat dieper op alles in en ik vond het vaak langdradig en een beetje overdreven. Marie komt af en toe een beetje koekoek over omdat ze de hele dag tegen haar spullen lijkt te praten (ze geeft ze soms zelfs een serenade) of ze zit eraan te ruiken met haar ogen dicht. Ook moet elk voorwerp geknuffeld worden zodat je kunt voelen of iets je nou echt gelukkig maakt of niet. Dit duurt mij véél te lang. Maar haar anekdotes over haar cliënten zijn ontzettend leuk en ik heb er toch weer wat van opgestoken. Zoals ervoor zorgen dat je altijd 90% van je opbergruimte gevuld hebt (teveel ruimte schreeuwt om meer spullen en te vol is ook niet fijn) en proberen niet teveel kasten te kopen. Probeer alleen de opbergruimte te gebruiken die al in je huis zat toen je erin kwam wonen. Ik ben al een heel eind met declutteren en kon daarom de hoofdstukken over kleding en boeken overslaan, maar als je net begint dan zijn de twee boeken waarschijnlijk heel handig!
FEELGOOD METER: ★★★☆☆
♥♥♥
En dat waren weer alle feelgood reviews en tips van november! In december ga ik 'The Revolution of Sleep' uitluisteren en blijf ik Gilmore Girls kijken tot ik van de bank val. Ik ben zó benieuwd naar het achtste seizoen, maar ik moet éérst alle oldies hebben bekeken voordat ik daaraan begin. Geen spoilers dus alsjeblieft!