Every month I will quit two bad habits and create 2 new habits for myself. Here's an update on May!
Begin maart ging ik de uitdaging met mezelf aan om iedere maand met twee dingen te stoppen en twee nieuwe uitdagingen aan te gaan. Er is weer een maand verstreken, dus hoog tijd om te kijken hoe mei me is vergaan!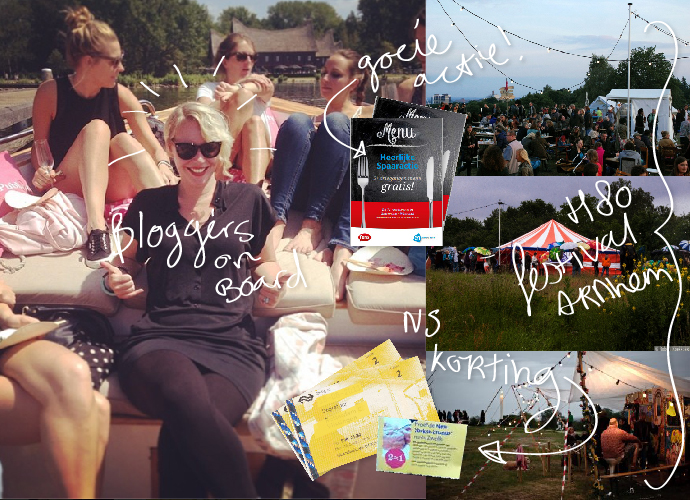 Mijn voornemen om meer dingen te doen voor minder geld is gelukt! Ik ben twee keer lekker uit eten geweest voor de helft van de prijs. Heb treinreizen gemaakt voor de helft van de prijs. En heb ook nog wat gratis evenementen bezocht. Een daarvan was het H80gte festival in Arnhem, op het hoogste punt van de stad staan er allemaal tenten met muziek en theater. Er heerst een hele goede sfeer en je hebt echt een super mooi uitzicht over de stad, was heel erg leuk!
Het grappigste en meest luxueuze gratis event was gisteren; Bloggers on Board, georganiseerd door Miss Publicity. Olga en ik werden samen met 12 andere bloggers in een roze sloep rondgevaren op de Kralingse plassen. Met lekkere drankjes en heerlijk eten, was echt geweldig! Olga schrijft hier woensdag nog een artikel over met foto's!
Ik heb de afgelopen maand gemerkt dat wanneer je je focust op leuke kortingsacties en gratis dingen, dat er dan best veel zijn. Eerder liet ik deze vrij vaak aan mijn neus voorbij gaan, maar nu niet meer, het is veel te leuk om meer te ondernemen!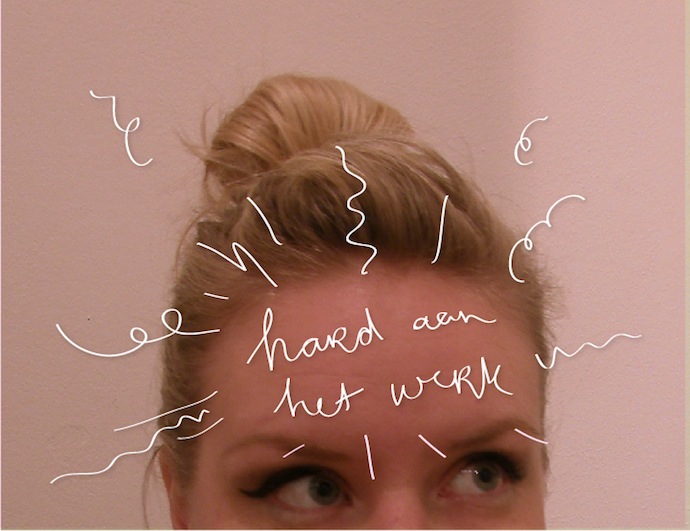 Het voornemen om mijzelf minder te laten beïnvloeden door de meningen van anderen is een beetje geslaagd. Dit is natuurlijk niet iets wat in 1 maand te doen is, zoiets kan jaren kosten! Maar ik merkte afgelopen maand wel een verandering in mijn denkpatroon. Op momenten dat ik de mening van een ander ver boven de mijne plaatste, was er toch iets in mij dat mijn eigen ideeën meer naar voren schoof. Waardoor ik mij sterker voelde als persoon, best prettig!
Hoe het komt dat ik dit nu ineens beter kan, weet ik niet. Misschien omdat ik het als doel heb opgeschreven, misschien doordat ik ouder word, ik heb geen idee…maar ik vind het primaaa en hoop dat het doorzet!
Mijn tweede voornemen om iedere maand een plaats in NL te bezoeken die ik nog niet goed ken is voor de maand mei gelukt! Ik ben samen met een vriendin naar Zwolle geweest. We hebben best een leuke dag gehad. Zwolle is vooral een hele mooie stad, met oude huisjes en straatjes, heel erg idyllisch. We vonden het niet een hele goede winkelstad, er waren wel een paar hippe winkeltjes. Maar de leukste kledingwinkels waren dan weer alleen voor mannen, hmpf. Ach nou jaa, ik had toch geen echt geld om uit te geven.
Komende maand ga ik weer op pad naar een andere stad, nog geen idee waarheen, mijn vriendin Heike mag deze keer de stad uitkiezen!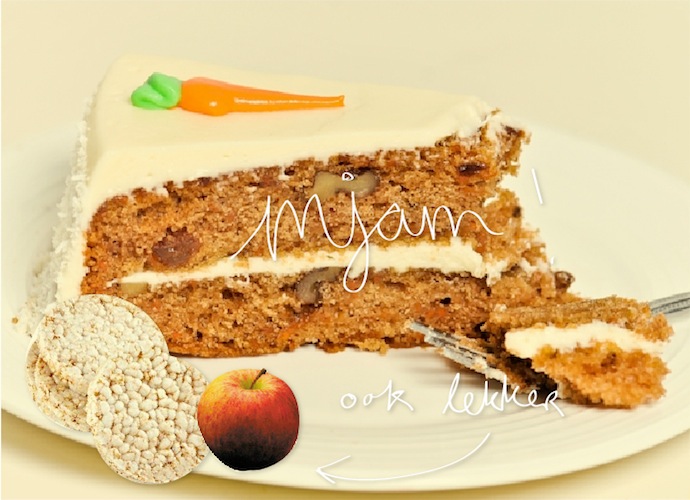 Mijn laatste voornemen om te stoppen met snoepen, vind ik geslaagd. Oke, ik heb gisteren een stuk worteltaart gehad en de afgelopen maand ook nog veel meer andere heerlijke hapjes. Maar ik ben echt veeeeel minder gaan snacken. Geen koekjes meer omdat ik 'honger' heb, of een halve zak chips gedachteloos naar binnen werken. De snacks waren wel gewoon in huis, maar ik heb ze weten te weerstaan. Nu eet ik af en toe wat lekkers eten en geniet ik daar ook veel meer van!
En doordat ik minder ben gaan snacken ben ik alweer twee kilo afgevallen. En dat vind ik wel fijn, omdat ik bang was dat ik door te stoppen met roken meer en meer aan zou komen.
***
Mijn conclusie is dat zolang je een duidelijk doel hebt en je iets ook echt wilt veranderen, dan zal dat je ook lukken, ECHT WAAR!!! :) Wat mij extra hielp, was mijn doelen op te schrijven en te delen met jullie. Voor de komende tijd stel ik even geen nieuwe doelen, want al mijn eerdere voornemens gaan nog wel een paar maanden mee!