Hehe, nounou, zozo. Nu is het eindelijk klaar met dat geheimzinnige gedoe. Ik ben de afgelopen weken (maanden zelfs) druk bezig geweest met een erg leuk project. Wil je weten wat het is? Lees dan snel verder!
Het een project waar ik altijd al van droomde en die al mijn allergrootste liefdes bij elkaar veegt: cadeautjes ontwerpen, maken & inpakken en andere mensen blij maken. En dit alles met een element of surprise. Met veel bombarie presenteer ik u:
De enige echte TC FEELGOOD BOX! Dit is een box vol handgemaakte en zelf ontworpen goodies. In totaal zitten er 6 unieke items in de box, waaronder een stationary item, een echte TC hit, een DIY pakketje en ik heb iets gemaakt met behulp van een lasersnijmachine (so exciting!). Ook zit er in één van de boxen een golden ticket waarmee je een extra prijs kunt winnen. En de rest verklap ik lekker niet, want zoals je ziet, is het een SURPRISE BOX! Helemaal in confetti style, vrolijk en feestelijk dus!
Waarom een TC FEELGOOD BOX?
Er zijn aardig wat verrassingsboxen in de omloop, waarvan de beautyboxen waarschijnlijk het bekendst zijn. Dit zijn boxen die je elke maand verassen en waarvan je dus van tevoren niet weet wat erin zit. Ik ben van plan om niet elke maand, maar elk seizoen een FEELGOOD BOX te gaan maken. Elk seizoen zal ook een ander thema krijgen (ik heb al duizend ideeën). De reden dat ik hiermee begin, is omdat er voor de lifestyle/diy/snailmailers nog niet echt zoiets bestaat en dat wordt hoog tijd. Er is wel een box die leuke artikelen verzamelt, maar die is aan de prijzige kant. En een box met alleen maar originele goodies zonder bekende merken? Dat is nieuw! Mijn plan is om de doos zo leuk en zo uniek mogelijk te maken, vol ontwerpen en ideeën door mij gemaakt, zodat je echt iets unieks in handen hebt. De inhoud wordt met liefde op elkaar afgestemd en ingepakt. Het zit vol spulletjes om je op te vrolijken en aan te moedigen. Zodat je klaar bent voor het aankomende seizoen. Treat yourself!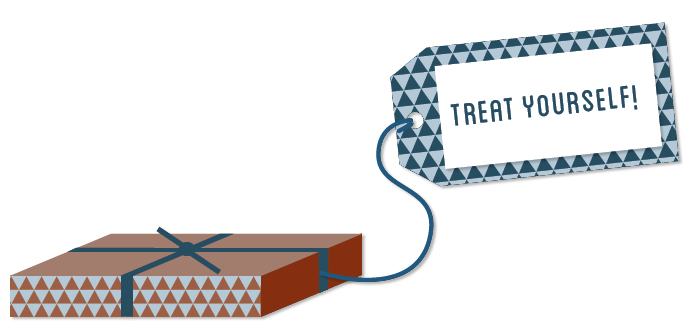 Hoe werkt het?
Omdat het een verrassingsbox is, worden alle dozen in één keer verstuurd. Zo kan niemand stiekem verklappen wat erin zit en de pret bederven (foei). De box is te bestellen, gewoon hier in de TC webshop van donderdag 27 november t/m zondag 30 november. Op 1 december worden alle bestelde boxen verstuurd, zodat ze ruim voor Sinterklaas binnen zijn. Want hey, don't just treat yourself, also treat someone else! Ben je toch te laat met bestellen of zijn de boxen al uitverkocht? Dan kun je in het voorjaar weer kans maken op de volgende box.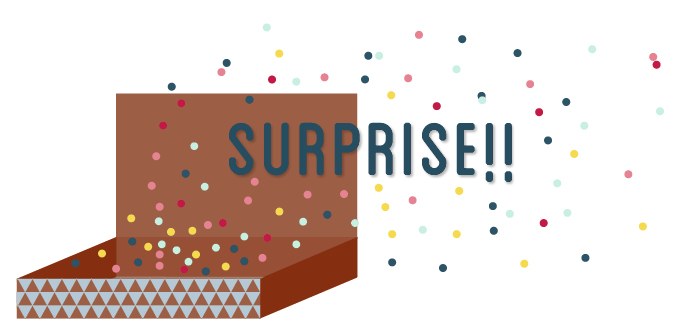 Limited edition!
Ik heb een gelimiteerd aantal boxen gemaakt. En meer komen er ook niet. Je moet er dus heel snel bij zijn! Volgende week donderdag is er een kleine sneakpeek van de box (oeoeoeoeoeh) en meer info over hoe het bestellen van de box in zijn werk gaat. 
Hoeveel moet dat kosten?
Een hele terechte vraag. De TC FEELGOOD BOX gaat €17,50 kosten en dit is INCLUSIEF verzenden. Aangezien de producten in de doos niet los verkocht worden, zal ik niet gaan roepen wat de totale waarde van deze box is (dat doen de beautyboxen maar al te graag). Laten we het daarom op onschatbare waarde houden. Dat klinkt goed nietwaar? Als er toch nog een paar boxen overblijven na de bestelperiode van 27 november t/m zondag 30 november, dan is de box vanaf zondag 7 december te bestellen voor €22,50 inclusief verzenden. Ik zal op die dag ook een uitgebreid blogartikel schrijven over de box. Een heuse unboxing dus! Maar ik kan dan niet beloven of er dan nog boxen over zijn.
***
Heb je nog vragen of opmerkingen? Stel ze hieronder, ik beantwoord ze graag!
Zijn er al enthousiastelingen in de zaal?