TGIF! I got you some very beautiful, fun and adorable goodies from the web. Enjoy!
Yay! Het is vrijdag! En het belooft een onwaarschijnlijk tropisch weekend te worden. Dus zwembroekjes aan, ijsje in de hand en naar buiten! Maar eeeeeeeeerst nog even deze zomerse What I love friday lezen natuurlijk. Hij is de moeite waard, echt.
Summer illustrations by Jean Jullien.
Past perfect bij aankomend weekend, deze heerlijk zomerse en hilarische illustraties.
***
Paper plants at art we heart.
Handig voor als je op vakantie gaat: papieren plantjes. Net echt en een stuk charmanter dan die van plastic. Dan hoeft er niemand je plantjes water te geven als je weg bent. En nog belangrijker, je hoeft het zelf ook nooit te doen (ik vergeet het ALTIJD).
***
Paper crowns at art we heart.
De makers van de papieren plantjes verkopen ook deze geweldige papieren kroontjes.
***

Ultimate cat tree by Doug Savage.
Amazing!
***
Lunchtime routines by Josiah Jones.
Welkom in de bakjeshemel! Deze bakjes kun je aan elkaar klikken door middel van magneetjes. Geniaal. Helaas een afstudeerproject, dus nog niet verkrijgbaar in de winkel. Ik hoop dat ze dit idee snel in productie nemen. Leuk voor eten, maar ook leuk voor sieraden, bureauspullen en nog duizend andere dingen!
***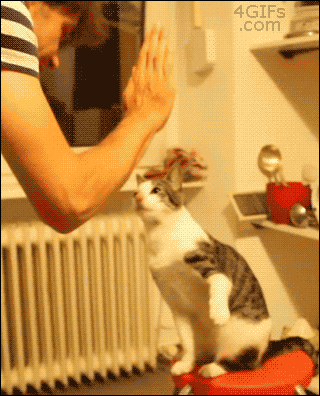 Double high five!
Mo doet soms een high five, maar hier moeten we nog even voor oefenen…
***
DIY animal knobs by Sugar & Cloth.
Zo gezellig en leuk! Ik moet toch echt eens een keer zelf haakjes aan de muur maken…
***
Cactus prints by The Cactus Club.
Cactusliefde!
***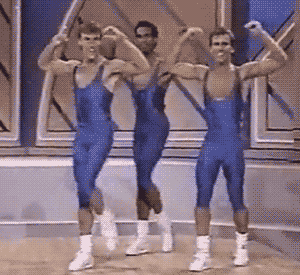 Waaaaaaaa! Bijna weekend! Partytime!
***
Een fijn weekend alvast!
Have a nice weekend!
***
Wil je al deze dingen op je pinbord voorbij zien komen? Dat kan, volg ons op Pinterest!
Follow Team Confettion Pinterest!