TGIF! I got you some very cutesie, fun and designer goodies from the web. Enjoy!
En het is alweer vrijdag. Het zonnetje schijnt en ik heb zin in het weekend! Nog heel eventjes die vrijdag afwerken en dan is het weer volop uitslapen en leuke dingen doen (hoop ik voor je). Tot die tijd kun je vast inspiratie opdoen met deze What I love friday ;)
Printable cookie bags by Oh Happy Day.
GE-Ni-AAL! Deze free printable is zo leuk bedacht en ziet er zo vrolijk uit. Daar kun je toch echt IEDEREEN mee opvrolijken??
Watermelon dress by Asos.
Zo simpel, maar zo leuk, deze watermeloen jurk. Nu krijg ik echt zin in de zomer!
Hand made felt work by Nancy Bevins.
In de categorie wat-moet-je-ermee?? Deze vilten beestjes. Je kan ze ergens ophangen… Of zoiets… Ik weet het niet, maar wat ik wel weet is dat ze ontzettend schattig zijn.
Paper art by Maud Vantours.
Papierkunst blijft mooi. Geweldige patronen en kleuren. Pretty!
Jewellery at Jelany's shop.
Cute, cute cute, lekker luchtig en lente-achtig. Heeft een lekker hoog my-little-pony-gehalte.
I like it.
Zoo in my hand by Sunkyung Kim.
Zo leuk bedacht! Dit boekje staat vol met uitscheurbare dierentuindieren. Wederom een wat-moet-je-ermee ding, maar o, zo leuk!
Collages by Ciara Phelan.
Nog meer papier en collages! Jongens, jongens, wat een geduld moet je hiervoor hebben, maar het resultaat mag er wezen!
Jewellery by Dosy12.
Ik vind de kleuren van deze sieraden zo mooi. En gele, geometrische oorbellen, hell to the yes!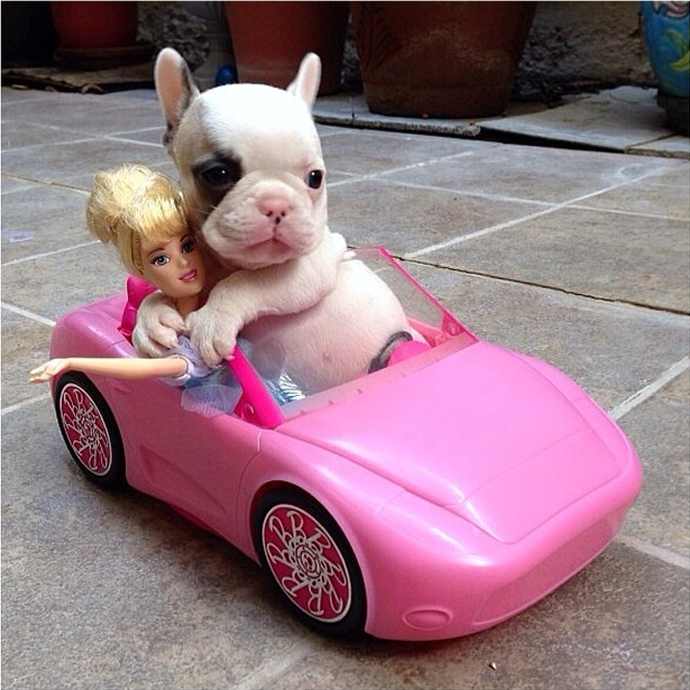 Bij deze cruisen we het weekend in als een puppy in een barbie auto.
Een fijn weekend alvast!
***
Wil je al deze dingen op je pinbord voorbij zien komen? Dat kan, volg ons op Pinterest!
Follow Team Confetti on Pinterest!