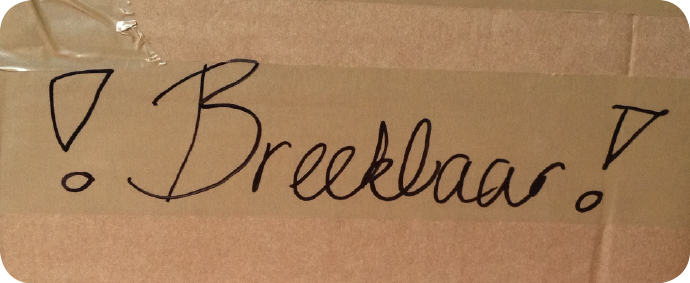 Zoals jullie misschien wel weten, schrijf ik elke maandag een food of DIY artikel voor de blog van Helen: Beautyill.nl. En omdat ze daar ontzettend blij mee is, heeft ze een geweldige goodiedoos voor me gestuurd vol girly verwenspul. En ik vond dat zo leuk dat ik het even met jullie moest delen…
Ik had ontzettend veel gekregen en wilde daarom ook wat verwenspul weggeven aan mijn lieve mama en vriendinnetjes. Die spulletjes heb ik ertussenuit gehaald zodat het voor hen een verrassing blijft. Hieronder zie je alle dingen die ik voor mezelf hield: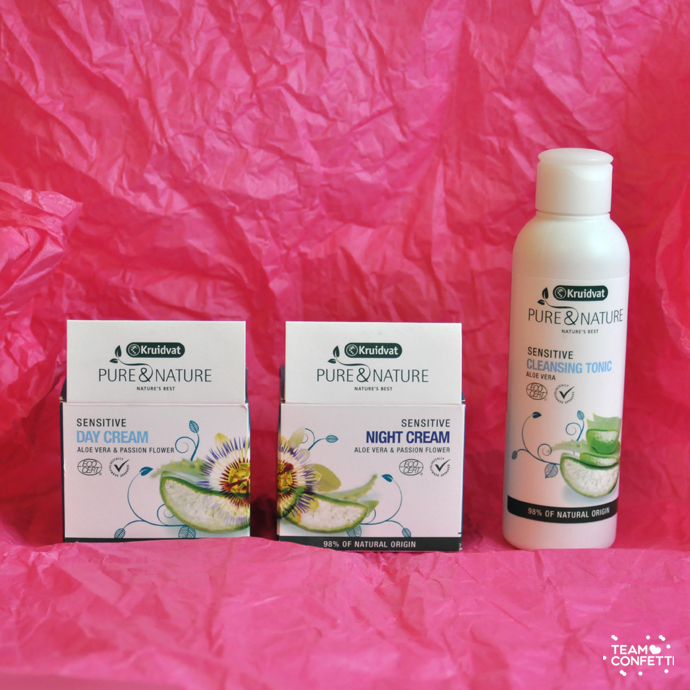 Allereerst deze set natuurlijke gezichtsverzorging van Kruidvat. Mijn gezichtje kan wel een oppeppertje gebruiken met dat gure weer, dus dat komt heel goed uit!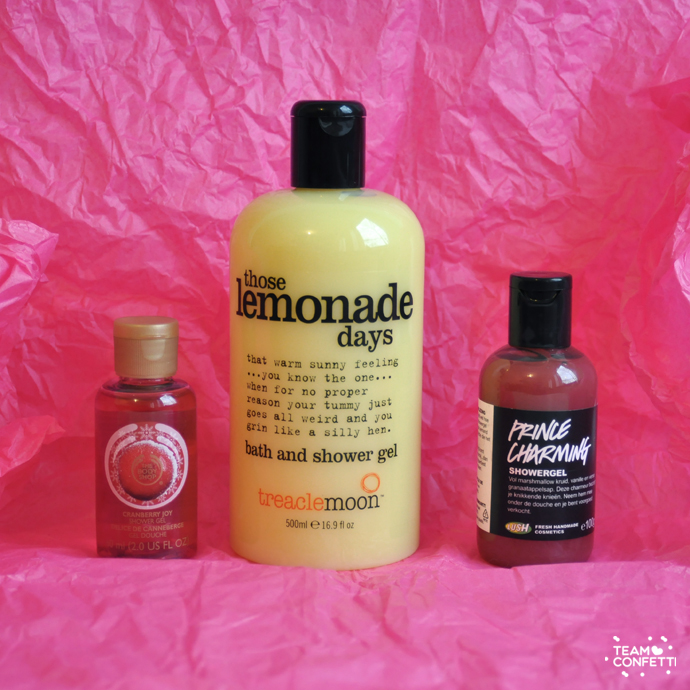 Heel veel lekkere douchegel  met fruitige geurtjes van The Bodyshop, Treacle Moon en Lush. De middelste fles is zo groot als mijn hoofd en daarom heb ik de helft overgegoten in een leeg flesje om aan iemand anders te geven. Anders komt 't nooit op (en kom ik nooit aan die twee kleintjes toe, hihi).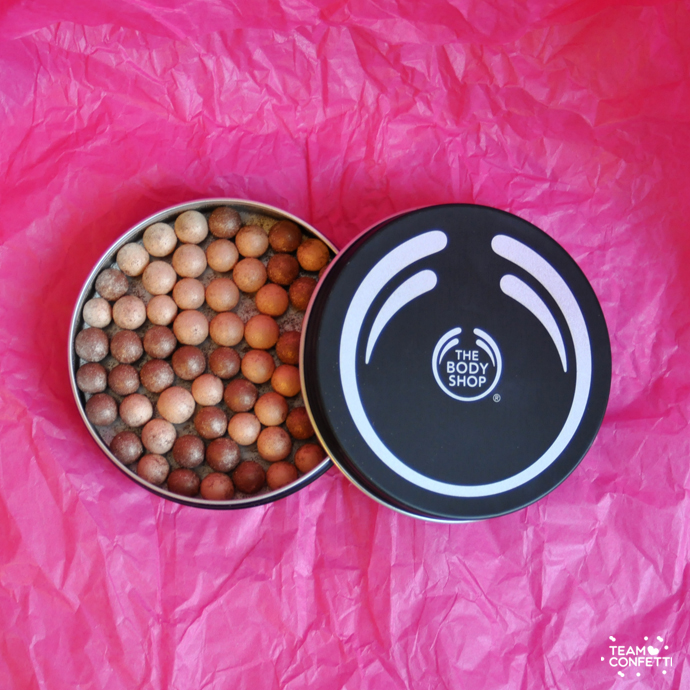 Deze enorme bak met glimmerparels voor een mooi brons/highlight effect. Voor je hoofd of je boezem (stond op 't doosje). Heel erg mooi en fancy!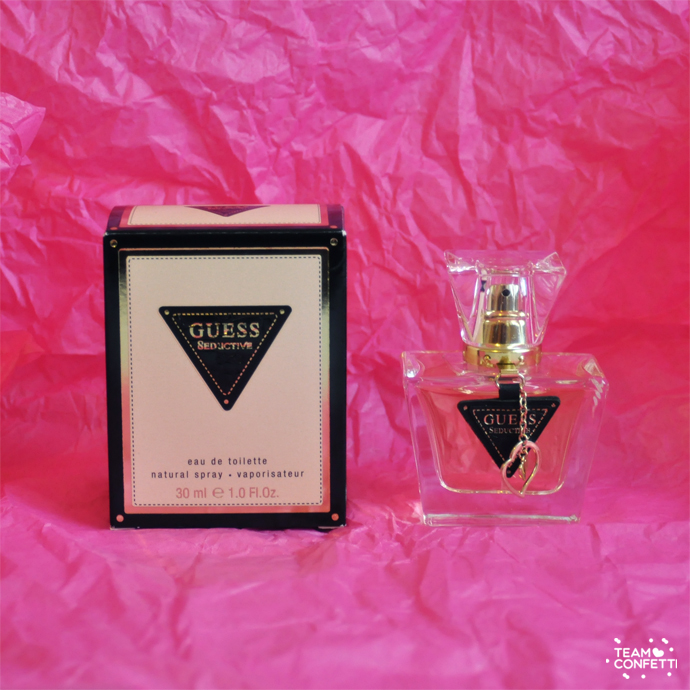 Een lekker parfummetje van Guess. Heerlijk vind ik hem, zoet en warm, perfect met dat grauwe weer.
Nog meer Bodyshop! En dat vind ik helemaaaal niet erg, ik begraaf mezelf graag onder een berg van Bodyshopproducten. Deze bodybutter past bij het douchegelletje dat je eerder voorbij zag komen.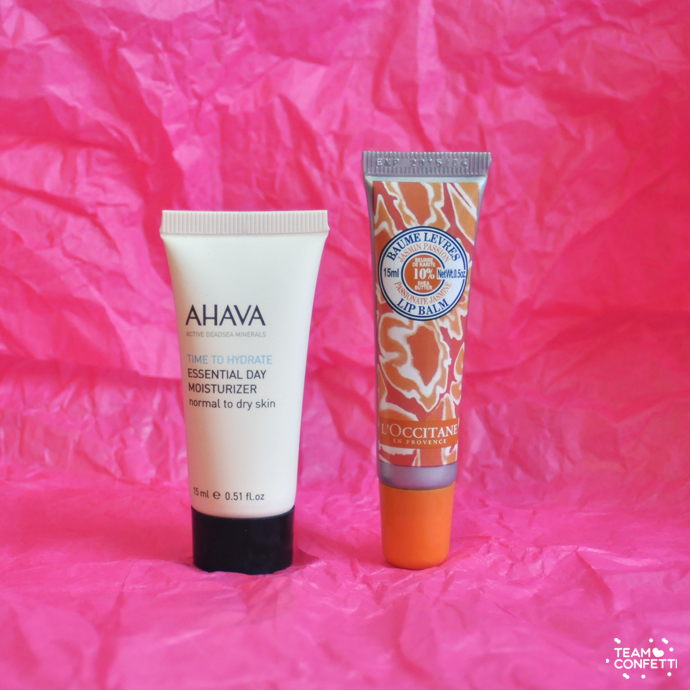 Een luxe crèmepje voor op je hoofd en een luxe balsem voor op je lippen. Lekker smeren :)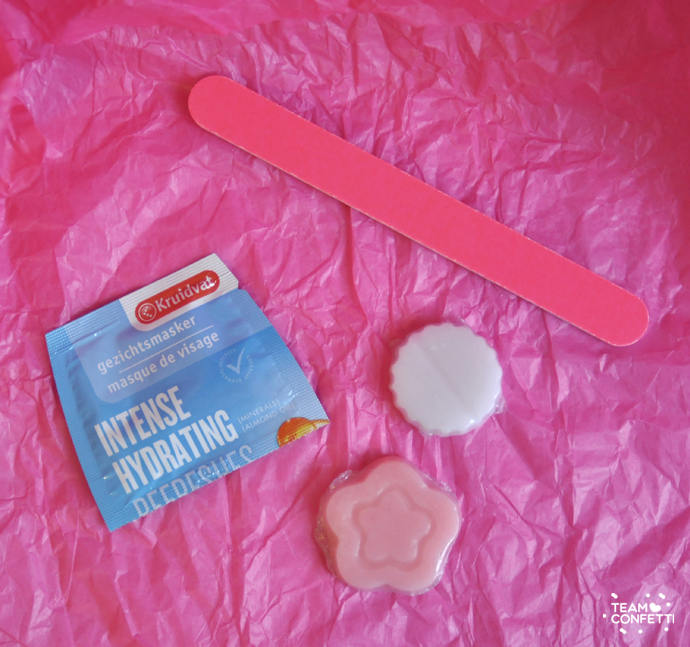 Nog een paar fijne mini dingetjes. De twee bloemetjes zijn waxmelts voor in mijn brandertje en het gezichtsmasker heb ik al voor de helft gebruikt en was heel fijn.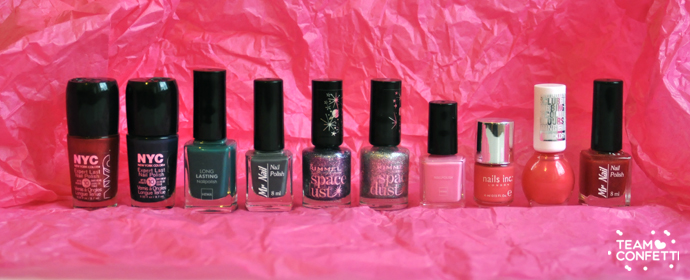 Uiteraard kreeg ik van nagellakkoningin (werkelijk niemand kan zo mooi nagels lakken als zij, ga maar kijken) een hele rits nagellakjes. Man, man en ik heb er al zoveel. Maar het zijn allemaal kleurtjes die ik nog niet had (heus…).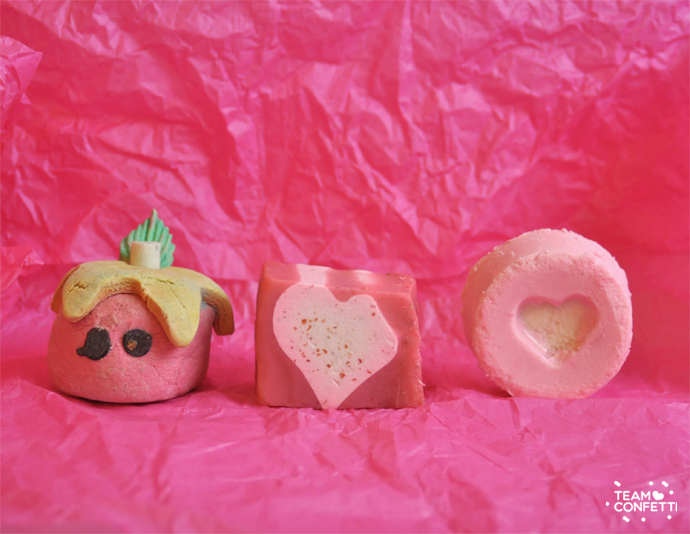 En last but zeker not least: Lush goodies! Een badbom, een stukje zeep en een massagebar waar mijn huidje weer helemaal soepel van wordt (en daarna ook nog ruikt naar jamkoekjes)!
Jongens, jongens wat ben ik verwend! Heeeeeeel erg bedankt voor alle mooie cadeautjes Helen!