Jazeker, deze huismus gaat de deur uit! Volgende week donderdag, vrijdag, zaterdag en zondag is de 11e editie van woonbeurs Wonen & Co in Groningen. En ik sta er ook stiekem tussen! Je kunt me vinden in de stand van FOLK samen met mijn planners en gloednieuwe unicorn tegeltjes. Maar er is natuurlijk nog veel meer leuks te zien en te doen, dus daarover in dit artikel meer. Én ik mag twee entree kaartjes weggeven, yay!
De beurs is in het Martini Plaza in Groningen. Vier dagen lang kun je er winkelen, inspiratie opdoen en advies inwinnen. Er is een food corner (yessss) en een vlog-bioscoop (whatever that may be). Hieronder nóg vijr redenen waarom je even langs moet komen: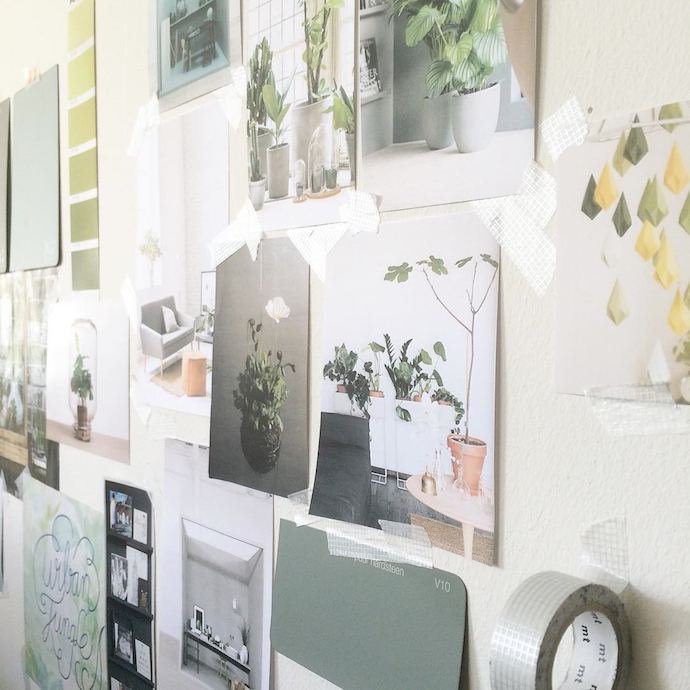 DE TINY HOUSES VAN FOLK
Zou jij het kunnen? Met z'n tweetjes leven op maximaal 24 vierkante meter? De mensen van de Tiny House Movement doen het. Deze 'kleine huisbezitters' stellen simpel gezegd dat spullen niet per se gelukkig maken. De Groningse talenten van de FOLK Conceptstore, één van de leukste woonwinkels uit hartje Groningen, zetten drie kleine trendhuisjes naar hun hand op Wonen&Co de beurs onder de noemer 'FOLK's Favourites'. Hoewel het een Amerikaanse rage is pakken de designers het lekker op z'n Hollands aan. De tiny houses zijn verborgen achter typische Amsterdamse gevels. Thema van de tiny houses is 'urban jungle'. Veel groen, cactussen, staande en hangende planten met de door FOLK zo kenmerkende Scandinavische touch. (bron tekst: wonenenco.nl)
Dit is dus ook waar ík te vinden ben. Een tiny meisje in een tiny house, heel erg passend. Merel van De Groene Meisjes schreef trouwens afgelopen week een héél leuk artikel over de Tiny Houses Movement. Als je dat interessant vindt, zou ik dat dus echt even gaan lezen.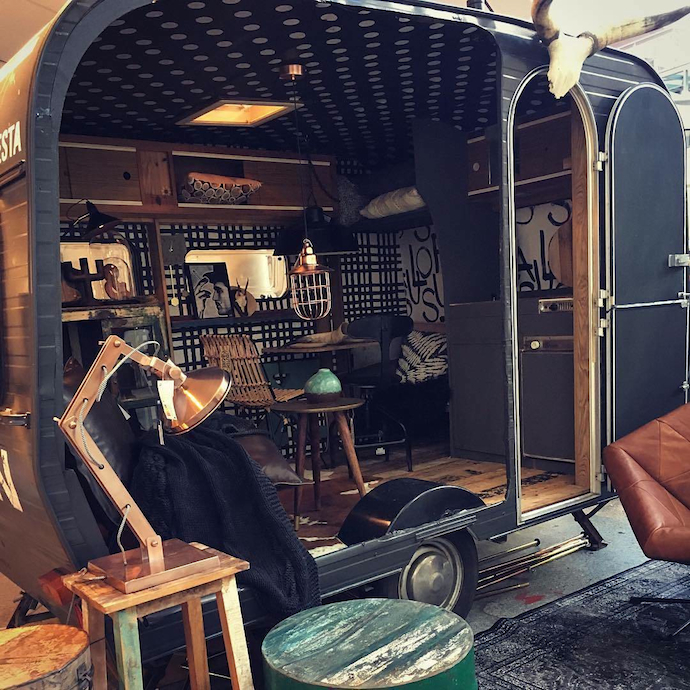 DE DESIGNER SLEURHUTTEN VAN VESTA.
Caravans zijn het helemaal in 2016, vindt Vesta Groningen. De woonzaak heeft een aantal kleine huisjes op wielen op de kop getikt die een flinke metamorfose ondergaan. Speciaal voor Wonen&Co de beurs worden de caravans ingericht in elk een eigen woonstijl. Hiermee veranderen ze in inspirerende 'rollende kamers'. Wat je binnenin spot, kun je voor de deur kopen. De verbouwde caravans worden bovendien geveild. De opbrengsten komt ten goede aan het Hospice Gasthuis Groningen. Breng je bod uit en wie weet is één van de drie gepimpte sleurhutten binnenkort van jou! (bron tekst: wonenenco.nl)
Hierboven zie je alvast een sneak peek van dit inspirerende project. Eigenlijk nog meer tiny houses, maar dan op wielen. Ik word er razend enthousiast van. Mijn ouders zijn meester in het opknappen van uitgewoonde stacaravans en ik vind dus écht dat ze hier een kijkje moeten gaan nemen (en koffie met mij komen drinken natuurlijk).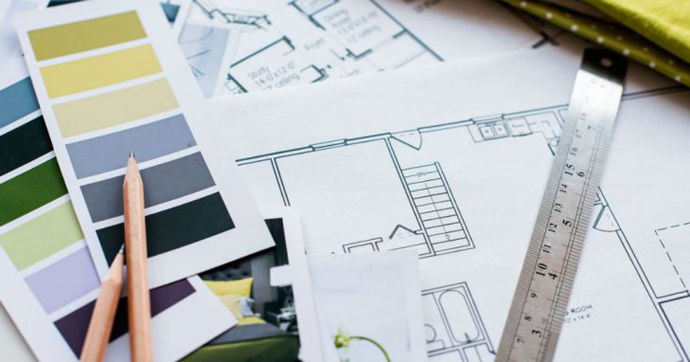 ADVIESPLEIN
Kun jij wel wat interieur-, kleur- of tuinadvies gebruiken, maar ligt de drempel om een expert te benaderen nog te hoog? Of je nu op zoek bent naar een stylist, hovenier of interieurarchitect, op het Adviesplein geven ze je gratis één op één advies. Het Wonen&Co Adviesplein bestaat uit tien adviestafels en bijna dertig interieur- en tuinspecialisten die honderden bezoekers bijstaan met gratis raad en daad.  Bekijk de specialisten hier en reserveer een plek! Upload online alvast tekeningen en beeldmateriaal of stel meteen je vraag. Een half uur vliegt voorbij en je wilt uiteraard het meest optimale uit je advies halen. Wees dus voorbereid. (bron tekst: wonenenco.nl)
Persoonlijk ben ik meer een Pinterest girl op het gebied van interieur-advies inwinnen, maar het is natuurlijk superleuk om advies op maat te krijgen. Gratis ook nog!
SHOP TILL YOU DROP
Naast advies inwinnen en inspiratie opdoen, kun je ook gewoon lekker winkelen. Meteen die ideeën omzetten in aankopen en dat onmogelijke hoekje in je huis bij thuiskomst meteen opfrissen. Met een unicorn tegel op je toilet of een nieuwe planner op je bureau misschien wel…?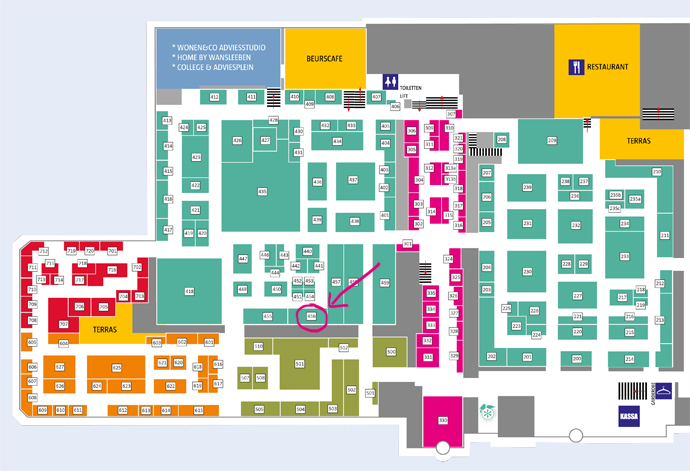 HIER BEN IK! (EN ANDERE INFO)
Zie je dat kleine rondje met dat pijltje erbij? Daar ben ik, samen met Anne en Tim van FOLK (klik hier voor een grotere plattegrond met meer info). Mocht je het leuk vinden om een praatje te maken of me vanachter een pilaar te bespieden (een praatje vind ik leuker) dan kun je me daar vinden. Ik ben er natuurlijk niet all day, every day, maar ik ga proberen zoveel mogelijk op mijn plekje te blijven staan.
OPENINGSTIJDEN
Donderdag 17 maart | 13.00 – 22.00 uur
Vrijdag 18 maart | 13.00 – 22.00 uur
Zaterdag 19 maart | 10.00 – 18.00 uur
Zondag 20 maart | 10.00 – 18.00 uur
ENTREE
Reguliere entreeprijs: €11,50
Online tickets: €10,00

WINACTIE!
Lijkt het je leuk om te komen? Doe dan mee met de winactie want ik mag twee entreekaartjes weggeven, yes! Dat scheelt jou en je vriend/vriendin/moeder weer €20,- waar je mooie woonspulletjes (of heel veel patat) van kan kopen.
WAT MOET JE DOEN?
♥ Laat in de comments hieronder duidelijk weten dat je meedoet.
♥ Like de Facebookpagina van Wonen & Co.
♥ Je hebt dit weekend de tijd om mee te doen. De win-actie sluit op op maandag 14 maart.
♥♥♥
Veel succes en wie weet tot volgende week!