Yes! Na heel lang inwendig brainstormen ben ik erachter wát het is waar ik meer over wil gaan schrijven/mee wil gaan experimenteren hier op teamconfetti.nl. Ik heb vooral gekeken naar waar ik het afgelopen jaar veel mee bezig ben geweest: declutteren, wandelen (in plaats van fietsen)(of God forbid: hardlopen), koken in een slow cooker en happiness projects. En als je dat allemaal zo bij elkaar ziet staan dan kun je maar één conclusie trekken: ik ben dingen steeds langzamer en simpeler gaan doen en dat vind ik suuuuuuuperfijn.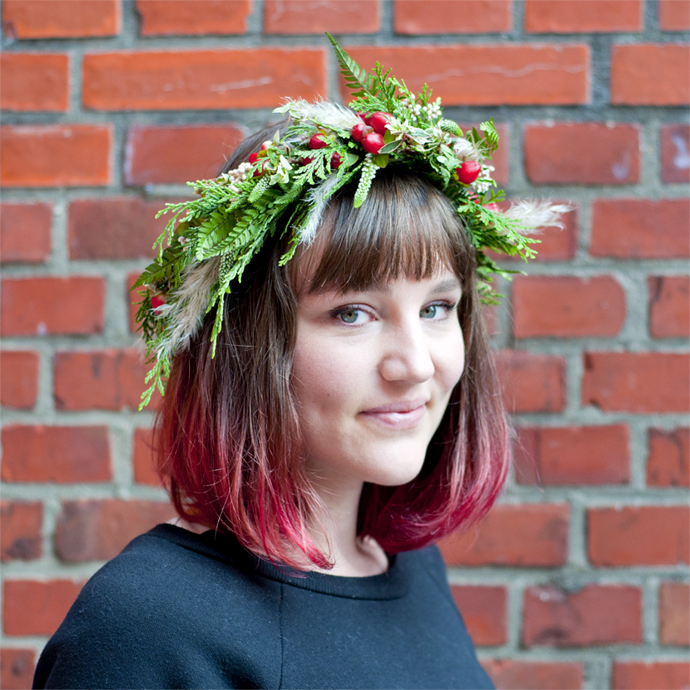 LESS BULLSHIT & MORE FUN
Hoe meer ik lees en luister over 'slow & simple living' hoe enthousiaster ik word. Minder troep om me heen, minder troep in mijn hoofd en veeeeeeel minder troep op mijn to do list. Ik leef als een halve bejaarde hippie, plan amper vooruit (heb dus héél veel weekenden 'leeg' staan) en ik denk een beetje beter na over hoe ík dingen wil en wat ík leuk vind en kijk minder naar mijn concullega's (sorry voor dit juppenwoord, maar dat zijn ze nou eenmaal) en leeftijdgenootjes.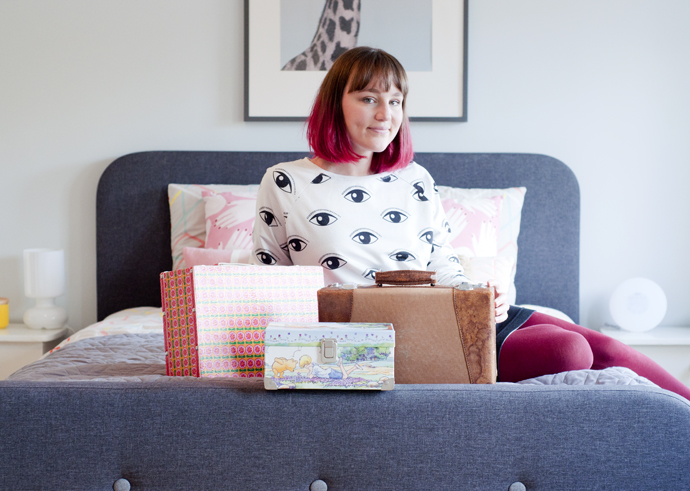 SLOW & SIMPLE LIVING OF MINIMALISME?
Je kunt het minimalisme of een simple lifestyle noemen, het komt een beetje op hetzelfde neer. Alleen kan het woord minimalisme een wat elitair of streng gevoel overbrengen. Vind ik persoonlijk. Minimalisme klinkt als een soort spullendieet, als iets strengs, als een halve religie en het klinkt vooral MOEILIJK. Het klinkt alsof de minimalisme politie elk moment bij je op de stoep kan staan om je een bekeuring te geven voor je porseleinen kattenbeeldjes verzameling. Daarom noem ik het véél liever slow & simple. Slow & simple klinkt als een pizza margherita (jum) of de hele dag in je pyjama lopen (fijn). Vandaar. Het moet wel een beetje leuk en gezellig blijven vind ik.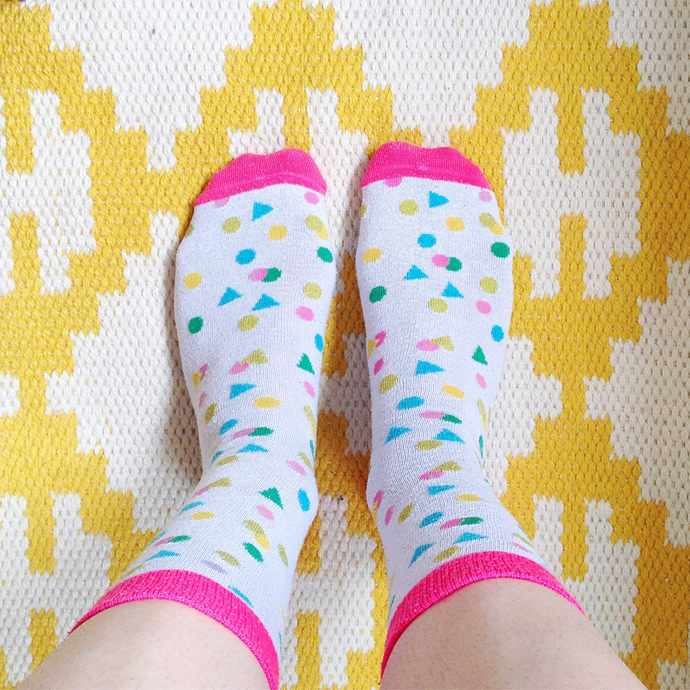 EEN PAAR SIMPELE EXPERIMENTEN
Hieronder een paar leuke dingen die ik de afgelopen tijd heb ontdekt door dingen langzamer en/of simpeler te doen:
♥ Ik hoef maar één keer in de week mijn emails te beantwoorden zonder dat er iemand boos wordt of ik leuke projecten of opdrachtgevers mis loop.
♥ Ik kan de eerste helft van mijn werkdag prima in mijn pyjama werken.
♥ Ik heb maar één schoonmaakmiddel nodig voor mijn hele huis (denk ik, dit experiment is nog gaande).
♥ Mijn to do list is drie keer zo kort maar mijn inkomen is hetzelfde gebleven.
♥ Door een paar simpele dingen anders te doen, besparen we wel €300,- per maand.
♥ Ik hebt veel minder geld/ruimte/spullen nodig dan ik dacht.
Uiteraard ga ik over ál deze dingen uitgebreid blogartikelen schrijven, dus hoe ik achter al deze dingen kwam, (en meer) lees je binnenkort!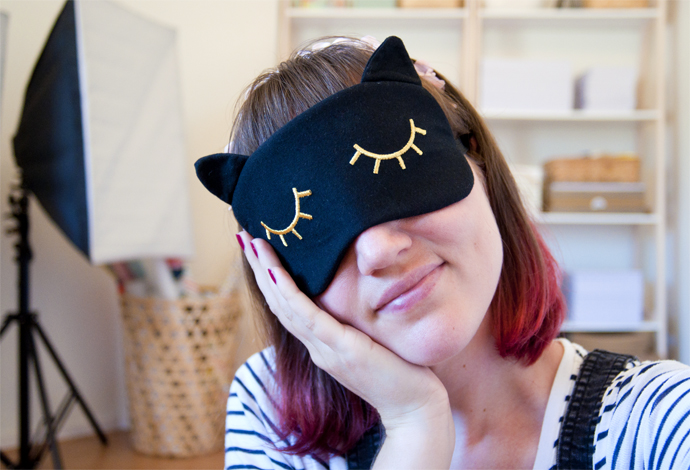 WAAROM SLOW & SIMPLE?
Eerlijk? Ik werd een beetje gek van mezelf. Ik ben over het algemeen een heel vrolijk en creatief meisje (aangezien ik nog steeds mijn paspoort moet laten zien als ik een fles wijn koop, vind ik dat ik mezelf op mijn 30e nog steeds een meisje mag noemen) maar ik ben ook héél gevoelig en héél snel stressed out of my mind. Een onverwacht telefoontje, deadline's, een raar uitziende muggenbult of een korte trein-overstap-tijd is genoeg reden voor paniek in mijn hoofd. Een paar impulsen of keuzes teveel en ik ga van blije stuiterbal naar leeggelopen ballon. En in plaats van maar doormodderen op het tempo van iedereen om me heen, leek het me wel de moeite waard om mijn eigen wereld en agenda drastisch te versimpelen. Want daar heeft niemand last van en ik zou er zomaar eens enorm van op kunnen knappen.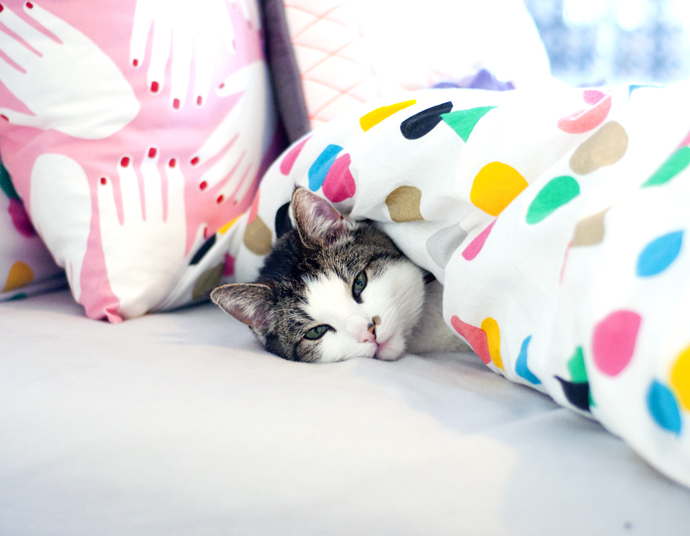 WAT KUN JE GAAN VERWACHTEN?
As we speak ben ik druk met artikelen schrijven met een simple of slow onderwerp. Maar ik blijf Olga en ik ben nog steeds geïnteresseerd in dezelfde dingen als eerst (design, lekkere dingen, Tetkees, veel kleur en planners) dus die blijven nog steeds langskomen. Er komen meer persoonlijke avonturen, meer #girlboss updates van ons allemaal en alle Team Confetti meisjes (Vera, Ingrid, Tea en Heis) zijn nog steeds van de partij! Team Confetti blijft een plek van plezier en #unsuccessfuladulting maar dan met een mindful twist. Enjoy!
♥♥♥
Als er slow of simple onderwerpen zijn waarvan je graag ziet dat ik er wat mee ga doen, roep dan vooral.
Ik kan altijd meer inspiratie gebruiken!