Jongens en meisjes, slagroomsoesjes en tompoesjes, welkom bij weer een nieuwe aflevering van de Confetti Soap! De reality show waarin lekker eten en een dikke kat de hoofdrol spelen…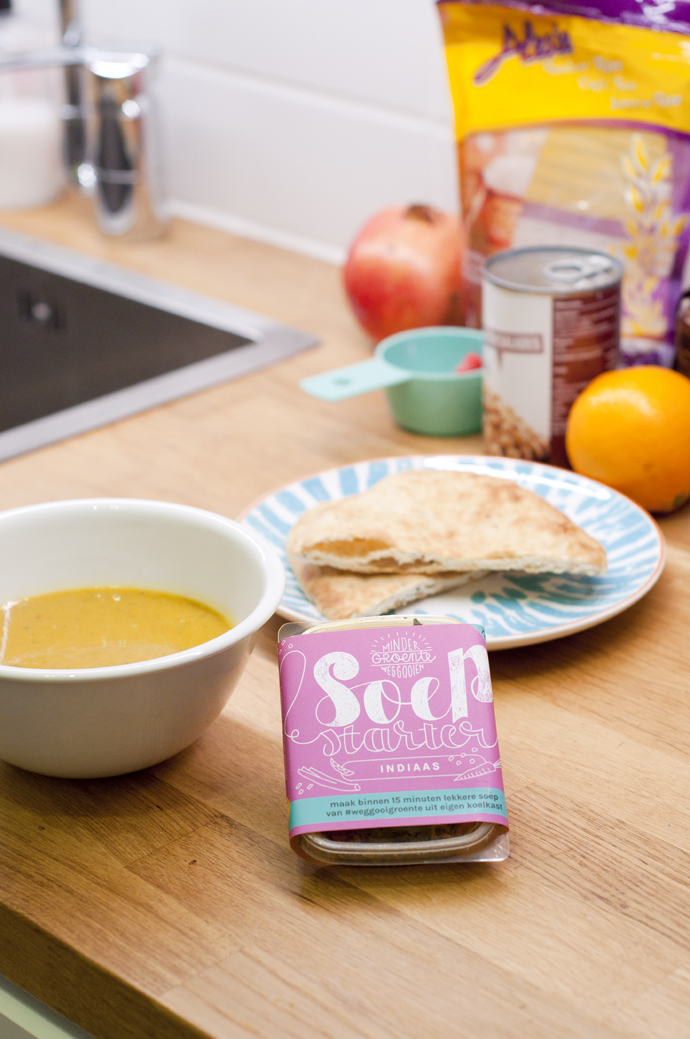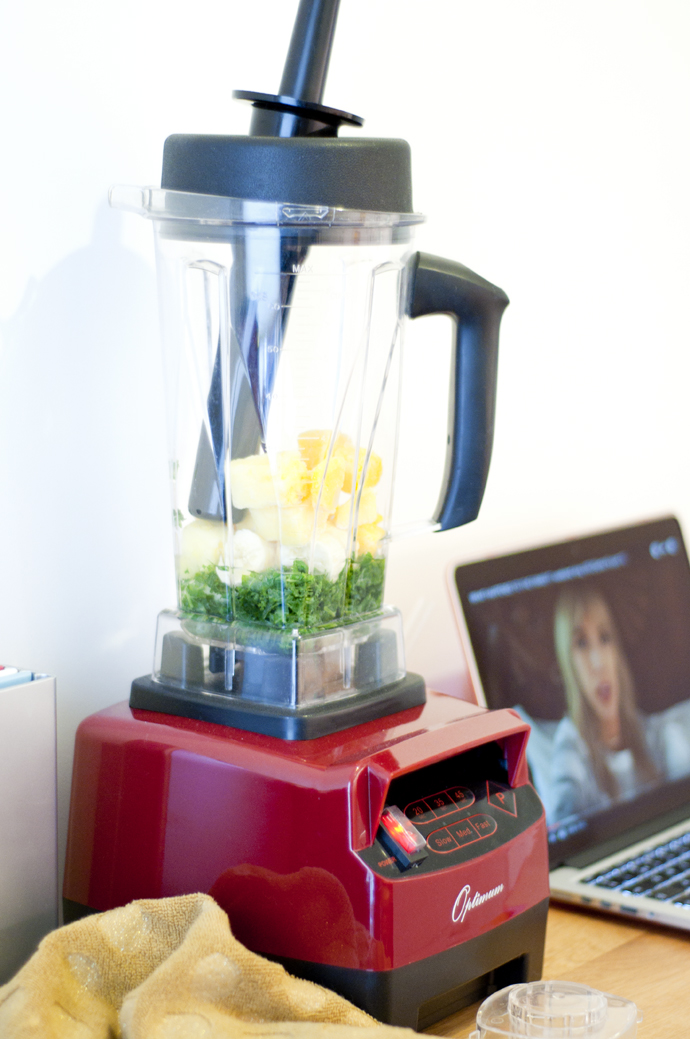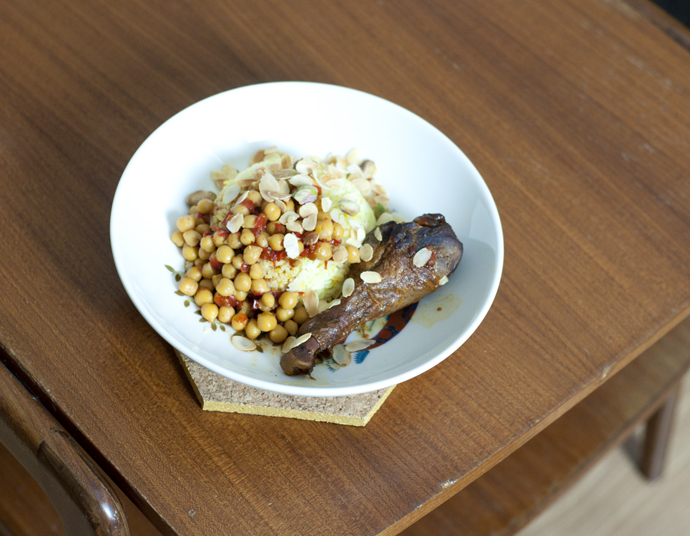 Om maar meteen met dat lekkere eten te beginnen: van de lieve Diana kreeg ik een pakje van haar zelfverzonnen en zelfgemaakte #soepstarter. Er hoeft alleen een beetje groente bij dat je nog hebt liggen bij (in ons geval een uitje en twee zoete aardappelen) en na een kwartiertje pruttelen en staafmixen kun je al aan tafel! Lekker en gezond!
Ook al zo lekker en gezond: green smoothies. Of nouja, bijna altijd lekker. Niet zo lekker als je er een halve zak snijbonen bij gooit. Leermomentje van januari…
Verder gebruikte ik onze multi cooker weer volop om lekkere prutjes mee te maken en nieuwe recepten uit te proberen. Ik kwam erachter dat biologische kippenpootjes na vier uur pruttelen heer-lijk mals worden.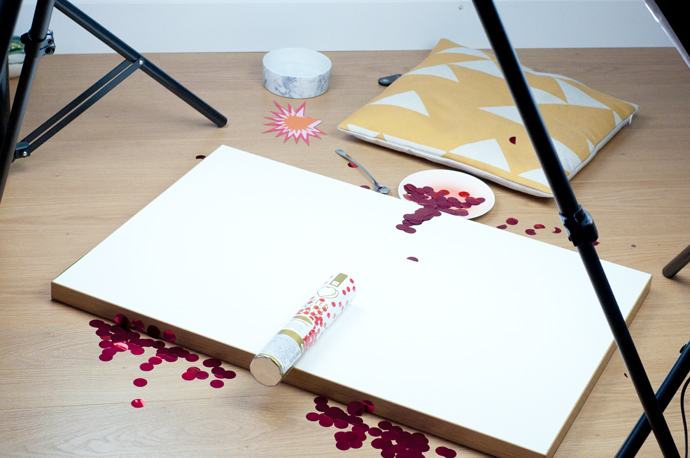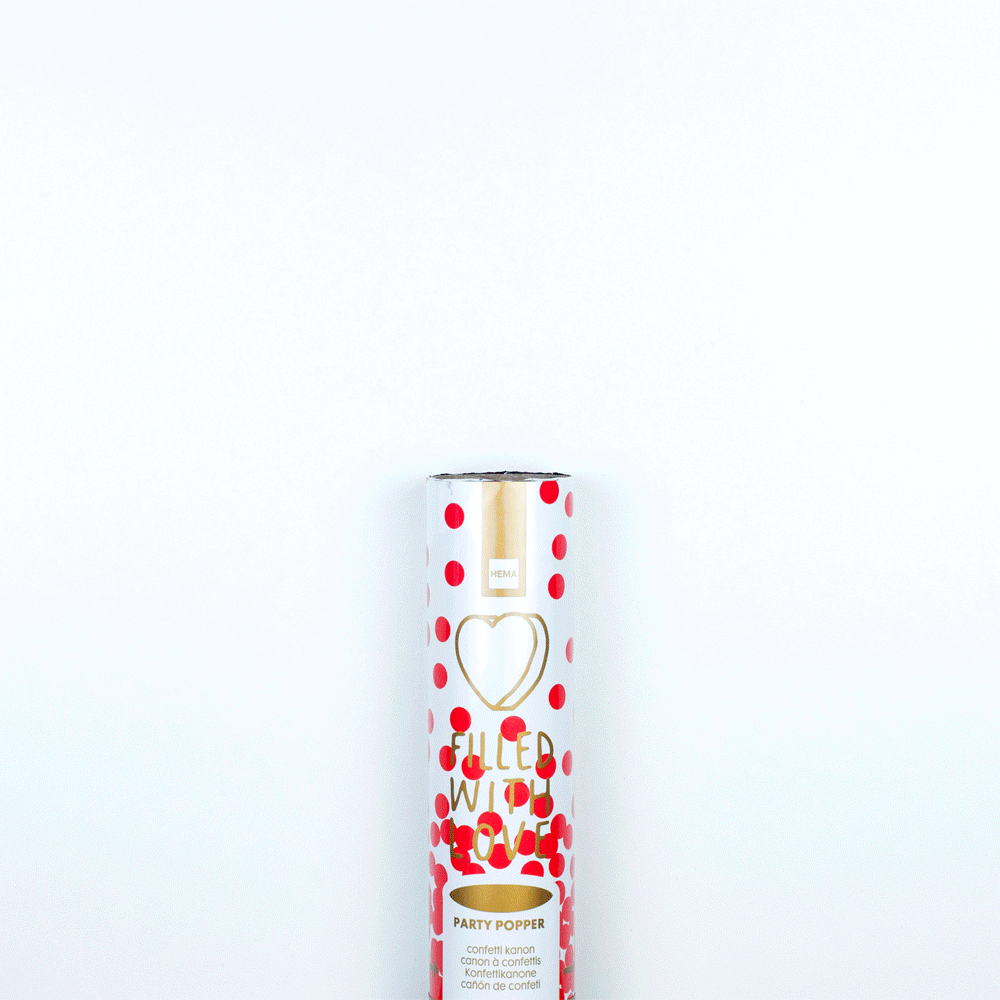 Ik maakte afgelopen weken weer een aantal animaties voor HEMA. Ik ben je vrouw als het om creatief met confetti gaat!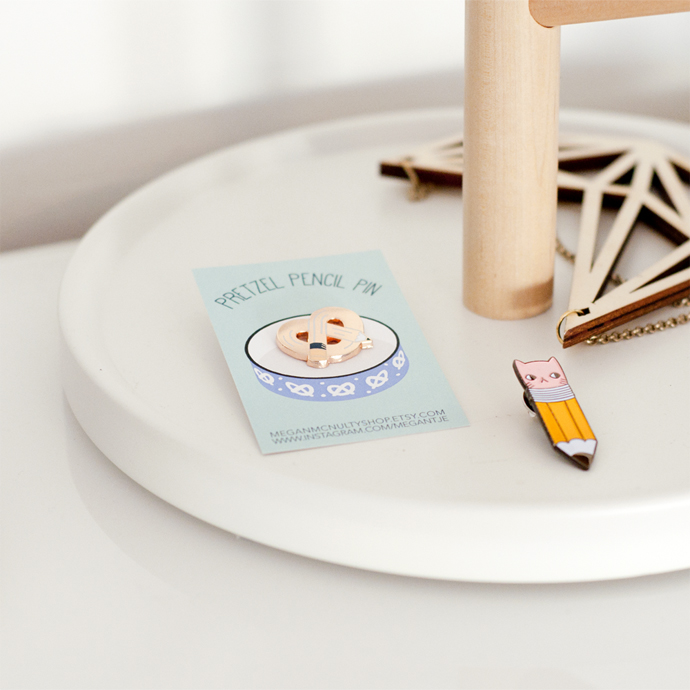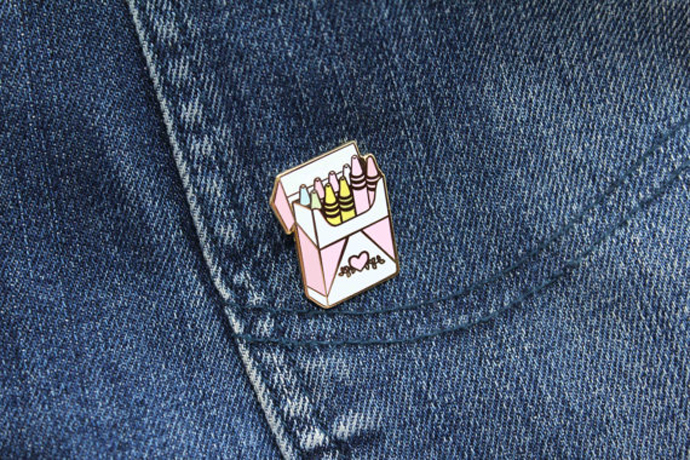 Ook breidde ik mijn enamel pin collectie uit met twee beauties! De pretzel pin is van Megan McNulty en die met krijtjes is van Erik Buikema (inmiddels uitverkocht helaas). Maar hij heeft er nog veel meer!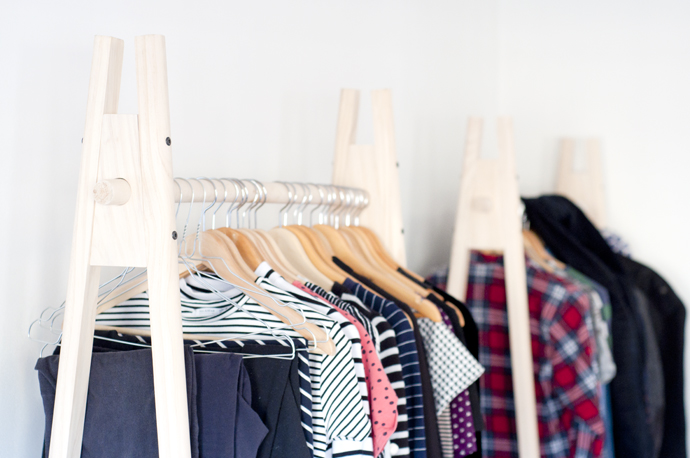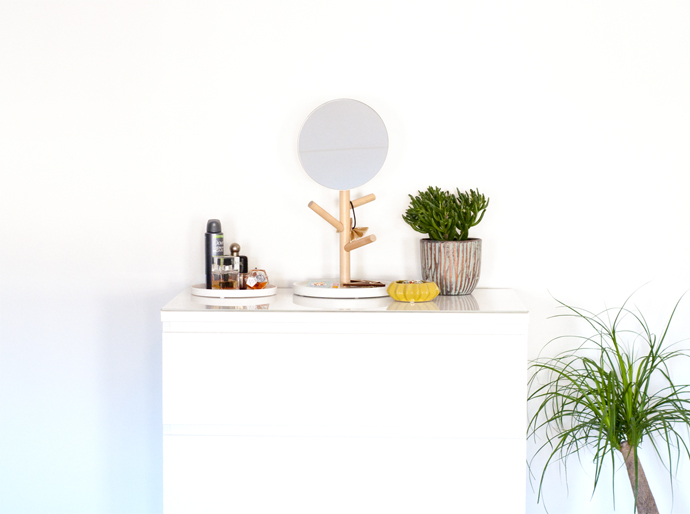 Ook gooide ik in een bui van interieur-tornado de layout van onze slaapkamer om. Echt grappig hoe een paar dingen anders neerzetten de sfeer in een ruimte kan veranderen. Ik wil nog wat doen aan de verlichting, maar dan lijkt het me wel weer leuk om onze slaapkamer op de kiek te zetten voor de blog.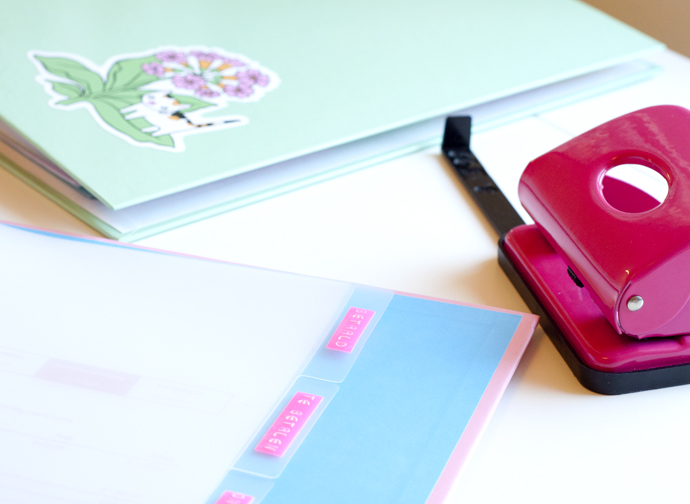 BTW aangifte doen wordt nóóit leuk, maar mijn nieuwe administratie map maakte deze activiteit wat aangenamer. Look how pretty!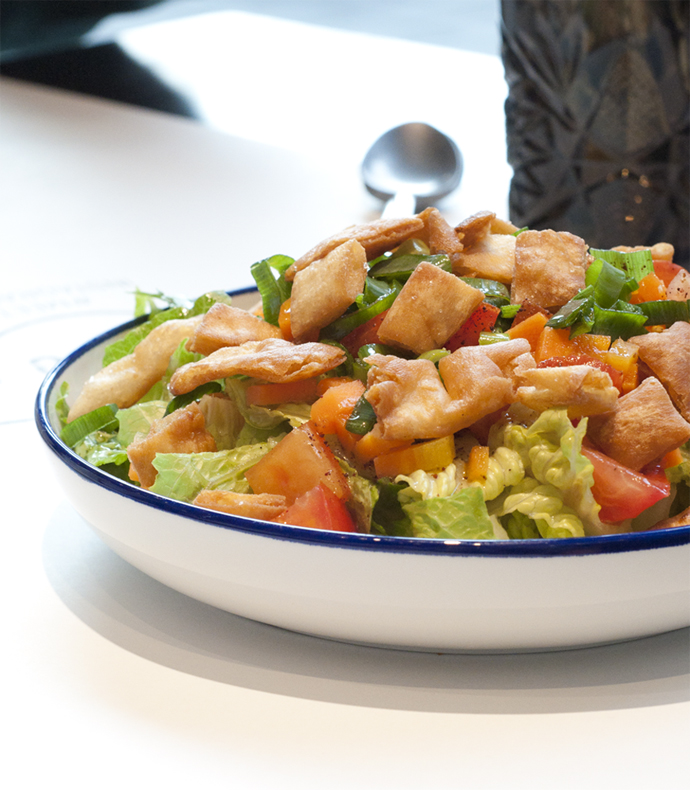 Yes! Meer lekker eten! Voor de verjaardag van mijn schoonzusje bakten Tom en ik scones (recept vind je hier, ze zijn foolproof). Nou en daarna gingen we deur uit om… Meer te eten! Wij weten wel wat genieten is. De prachtige salade (van Tom, ik had een hamburger met frietjes) is trouwens van het altijd stijlvolle Student Hotel. Groningers, wanneer gaan jullie het daar nou eens storm lopen? Op zaterdagmiddag rond lunch tijd was het daar rustig en dat is toch van de gekke? Hup erheen jongens.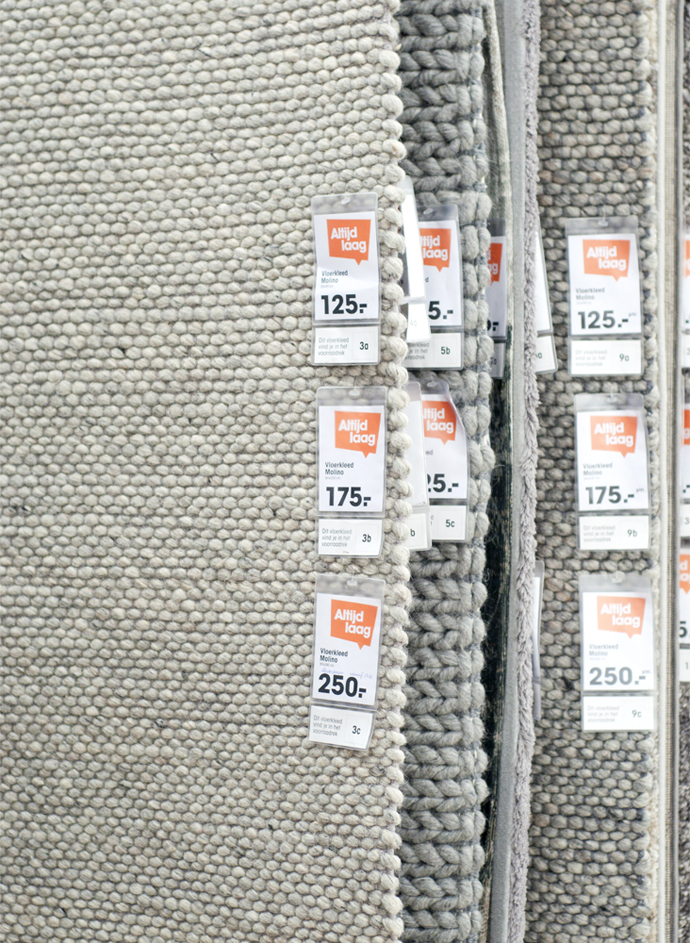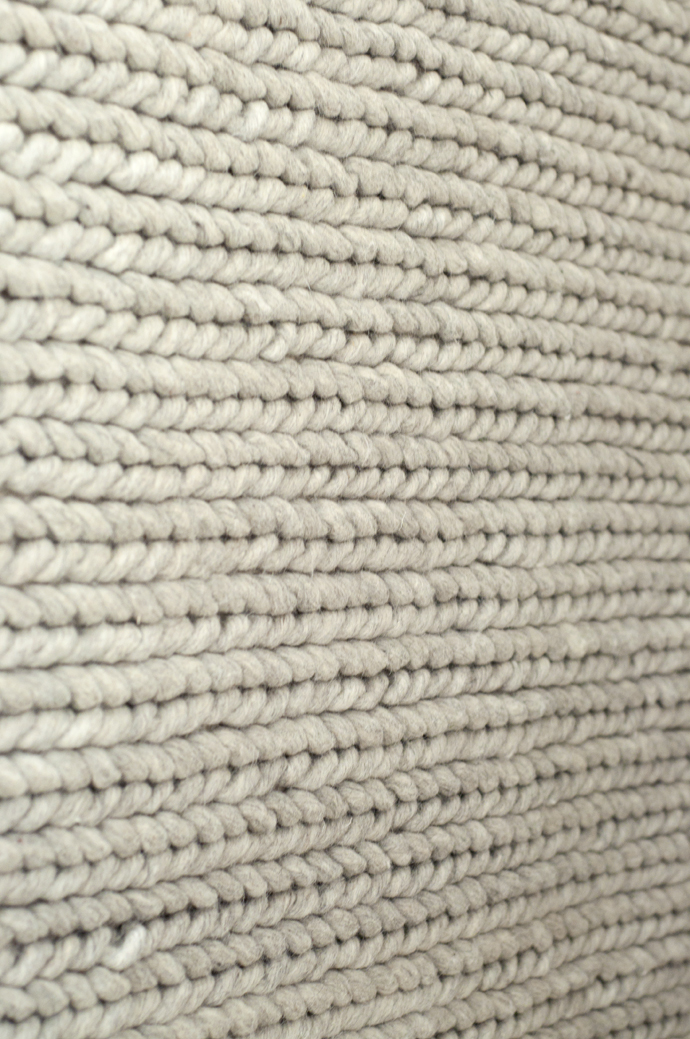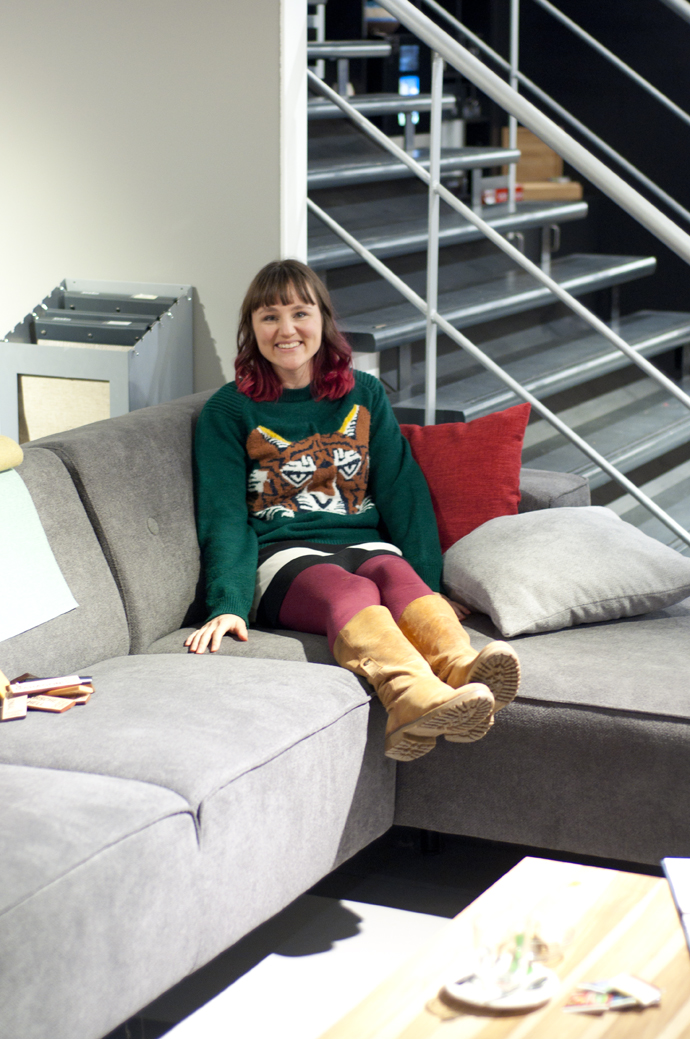 De interieur-tornado is na het omgooien van onze slaapkamer alleen maar meer aangewakkerd. We lieten de kozijnen in ons huis schilderen, maakten een Dream Home Pinterest bord aan en zijn op zoek naar een nieuwe bank en nog wat andere bits and bobs voor in ons huis. Iets met de voorjaarskolder in ons kop? Ik weet het niet, maar ik kan er wel van genieten.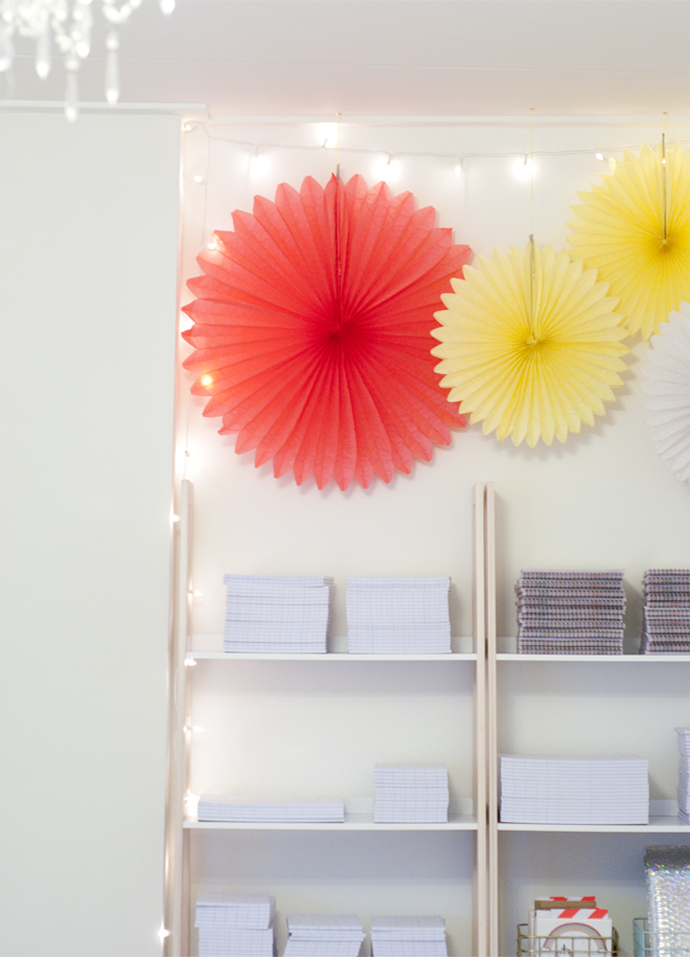 Ook mijn party office moest eraan geloven. Ik miste wat gezelligheid, maar ik kwam er maar niet achter hoe ik dat voor elkaar moest krijgen. Ik typte 'cozy room' in op Pinterest en tadááá: kerstlampjes was het antwoord. En die had ik al in huis. BAM! SFEER!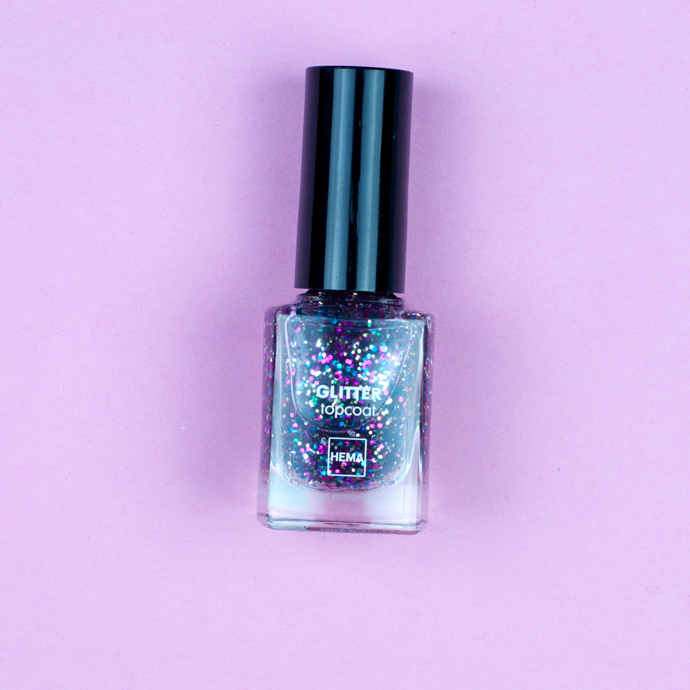 Behalve animaties (met sokken, boerenkool en confetti poppers) maakte ik ook nog een nagel look in Valentijn stijl voor HEMA. Roze en glitters en hartjes! Wie maakt hem nog na voor morgen?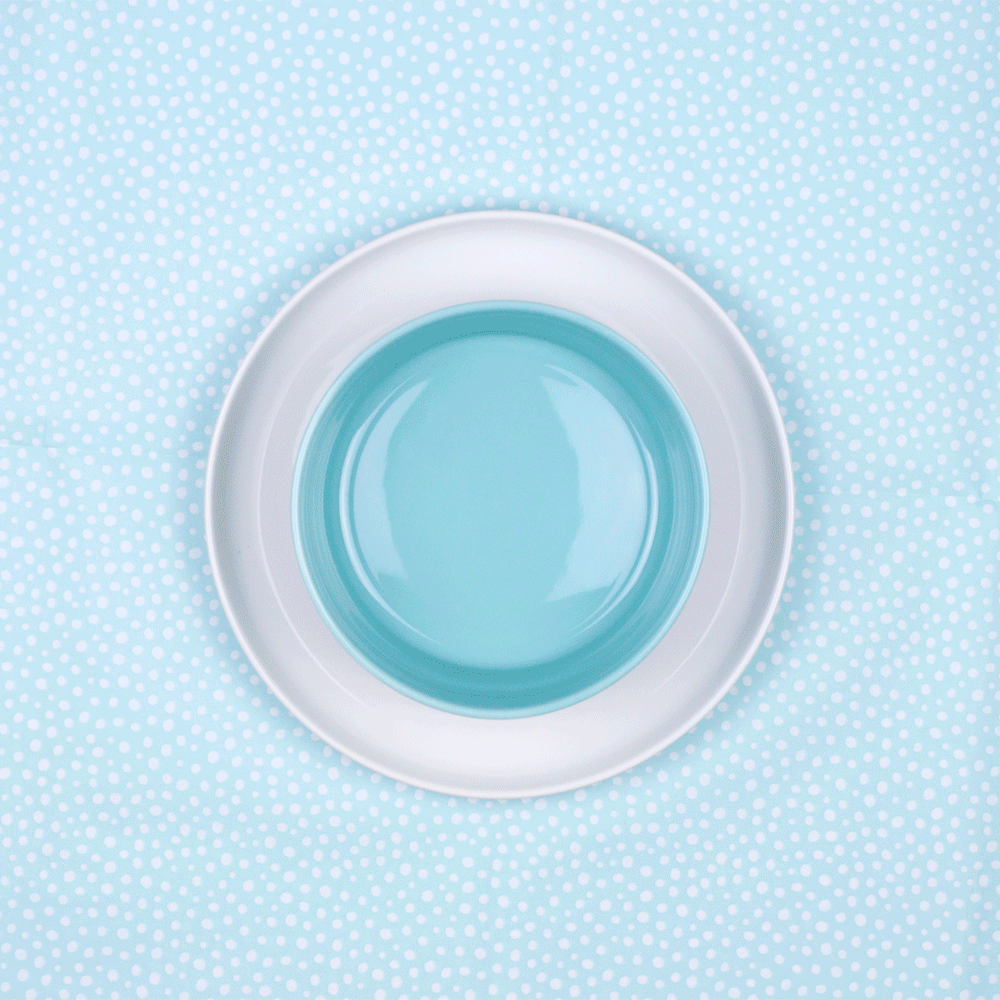 Nog meer leuks voor HEMA: ze hebben koekvormpjes waarmee je elke maaltijd in een hartvorm kan stansen. En daar ben ik helemaal loco mee gegaan zoals je kunt zien. :D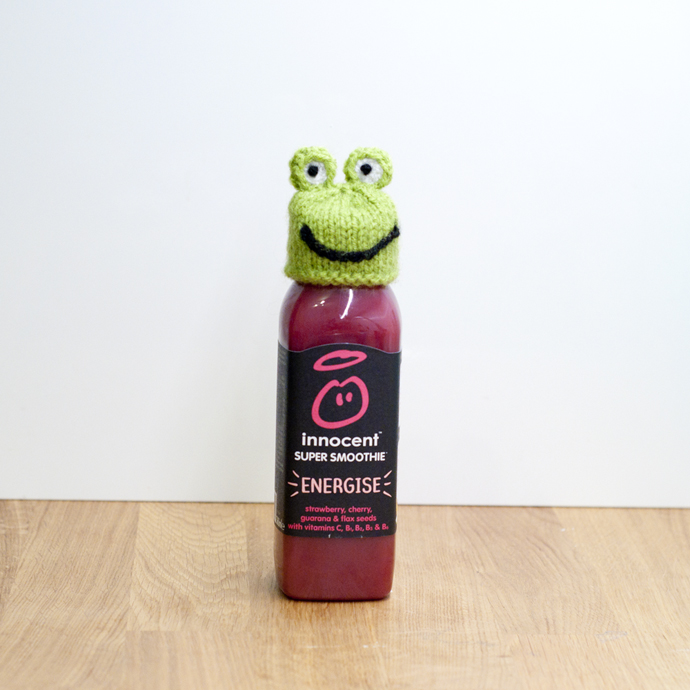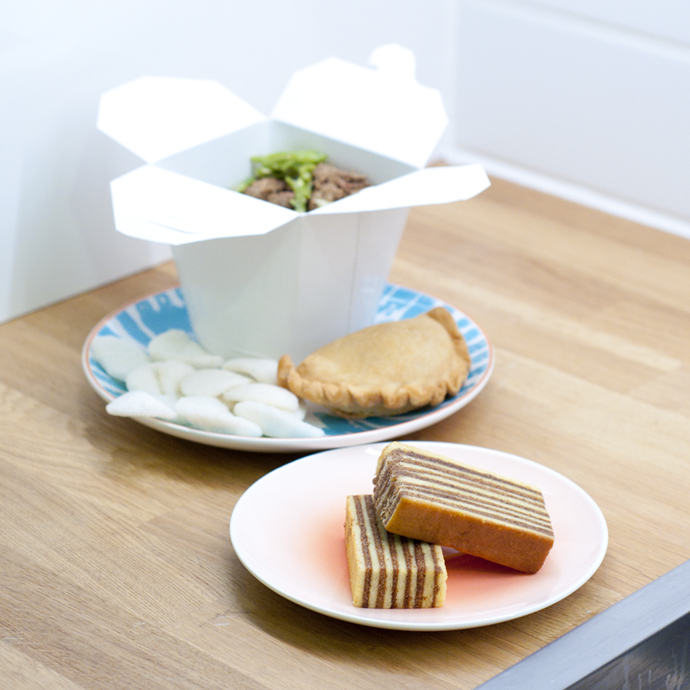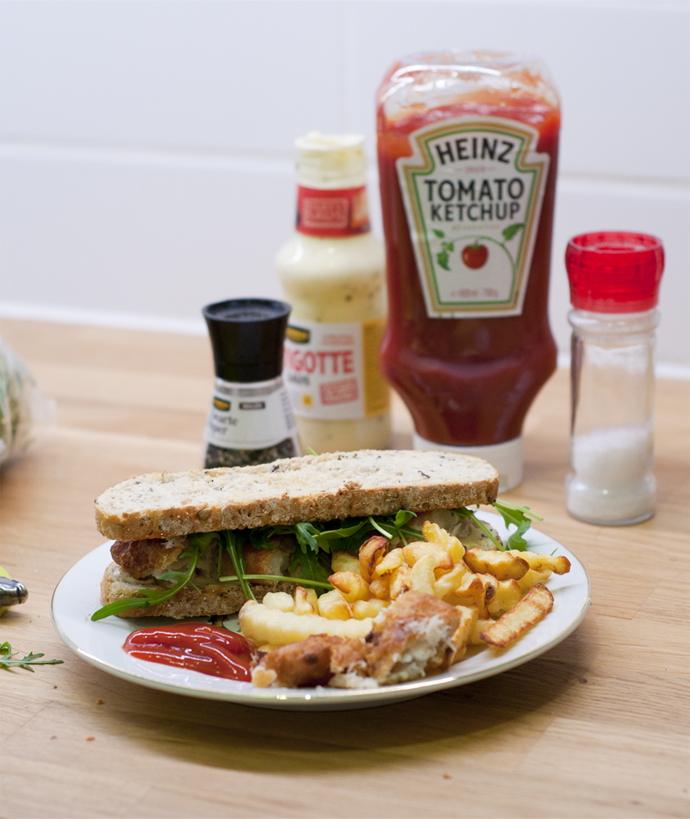 Jaaaaaaaa! Anderhalf jaar geleden heb ik ook mutsjes gebreid voor de Goedgemutste Breicampagne van Innocent smoothies, maar vorig jaar is het me helaas een beetje ontgaan. En dus heb ik er eentje gekocht om toch een steentje bij te dragen. Van alle smoothie flesjes met een mutsje wordt een deel gedoneerd aan het ouderenfonds. En volgens mij heb ik het flesje met het állerleukste mutsje!
Verder haalden we de lekkerste rendang bij de popup food shop van Masawaja. Njom!
En ik maakte een fancy fishstick sandwich met frietjes om het kind in mij tevreden te houden.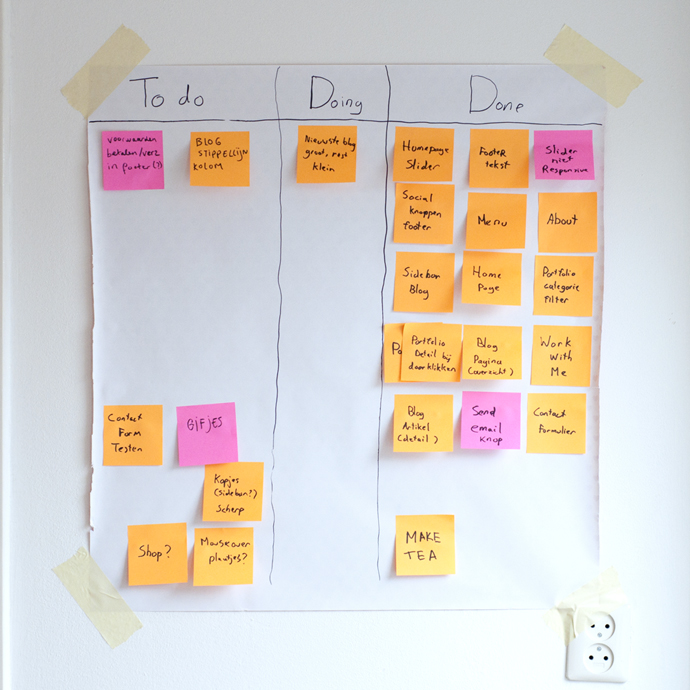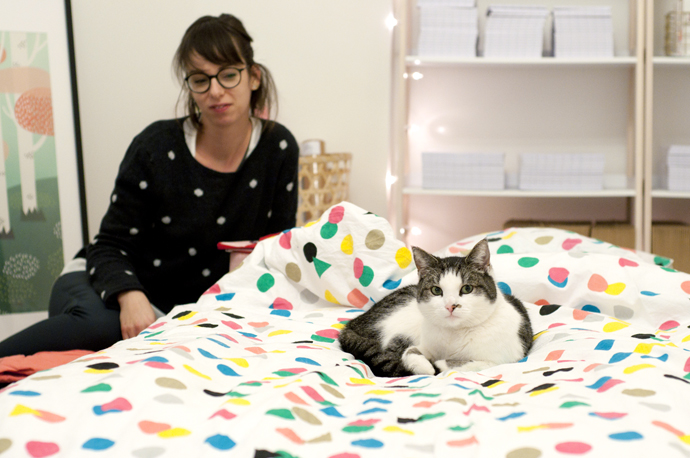 Tenslotte hadden we een logeé in de vorm van Ingrid (aka Team Confetti member). Zij en Tom maakten in één weekend haar website af met een waterdicht plan systeem van Tom (ik was érg onder de indruk). Tetkees was heel gastvrij, hij heeft zelfs Ingrid's confetti bed voorverwarmd…
TETKEES BONUS!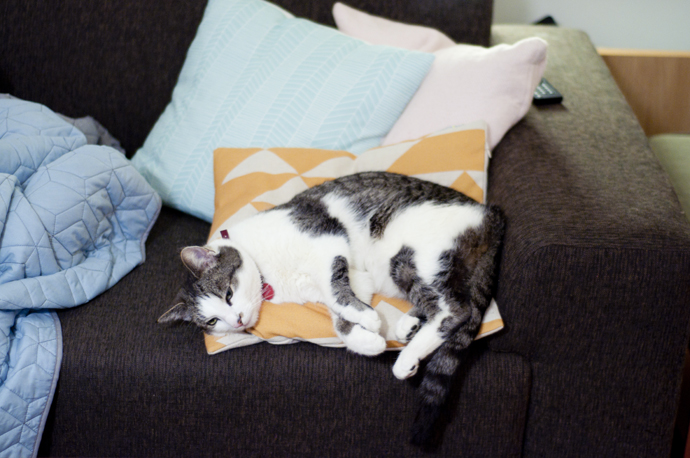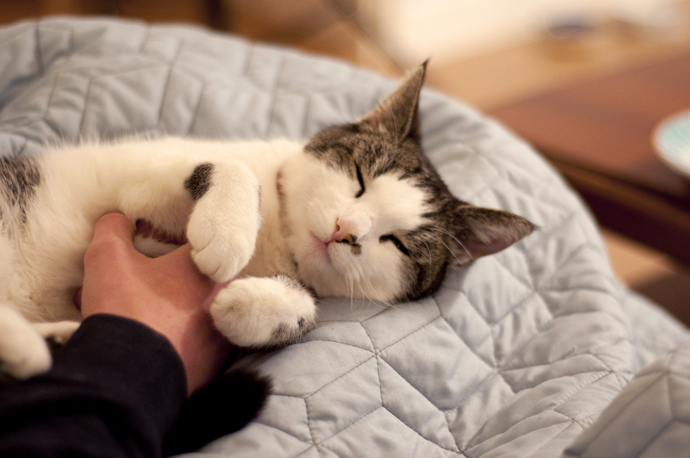 ♥♥♥
Vind je het leuk om te zien wat Tom, Tetkees en ik de hele week uitspoken?
Volg Team Confetti dan op instagram.