This week I grabbed my dotting tool once again and I created purrrrfect leopard nails!
Vorige week ontdekte ik een nieuw (voor mij dan) nagellak-gereedschapje: de dotting tool. Ik gooide een sateprikker in de mix en maakte EINDELIJK eens foute luipaard-nagels. Kijk je mee hoe ik het deed?
Maximillian Strasse Her by Essie.
Voor luipaardnagels heb je een lichte, iets donkerdere en hele donkere nagellak in dezelfde kleurcategorie nodig. Ik ging voor blauwe luipaard-nagels. De lichtste kleur gaat eerst. Bij mij was dat mijn geliefde grijze lakje Maximillian Strasse Her van Essie. Dekt in twee laagjes.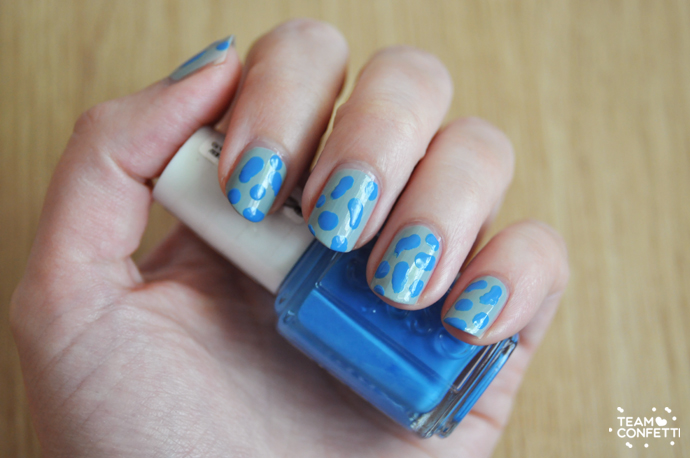 Avenue Maintain by Essie.
Vervolgens pakte ik er een donkerdere kleur bij: Avenue Maintain, ook van Essie. Met mijn dotting-tool (je kunt ook het kleine bolletje van een speld of een haaknaald gebruiken) maakte ik een soort blauwe giraffe vlekken. Jaja, we gaan de hele safari af… Dit ziet er nu niet uit, maar wacht maar af…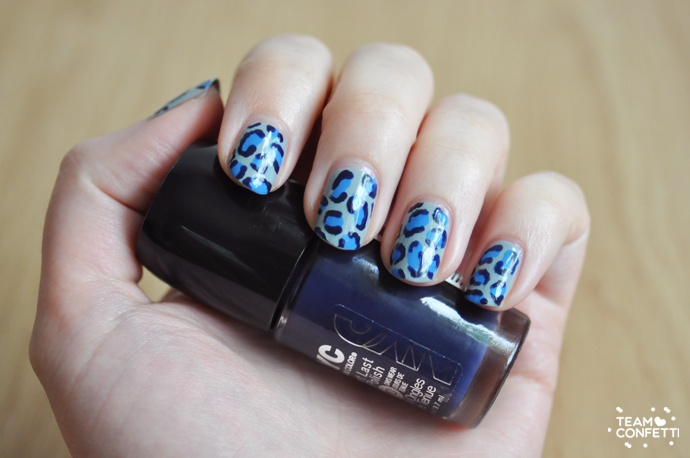 A Suitcase And A Donut by NYC.
Met de donkerste kleur (niet van Essie, surprise, surprise) maakte ik met een sateprikker afgebroken lijntjes om de giraffe vlekken. Dit is een lekker frunnik werkje. Moeilijk is het niet, het hoeft namelijk niet heel precies. Een kloddertje hier, een lijntje daar en je nagels worden stiekem steeds luipaardiger. Het nagellakje heet trouwens A Suitcase And A Donut en is van NYC. Het is een hele mooie diepe blauwe kleur die goed dekt.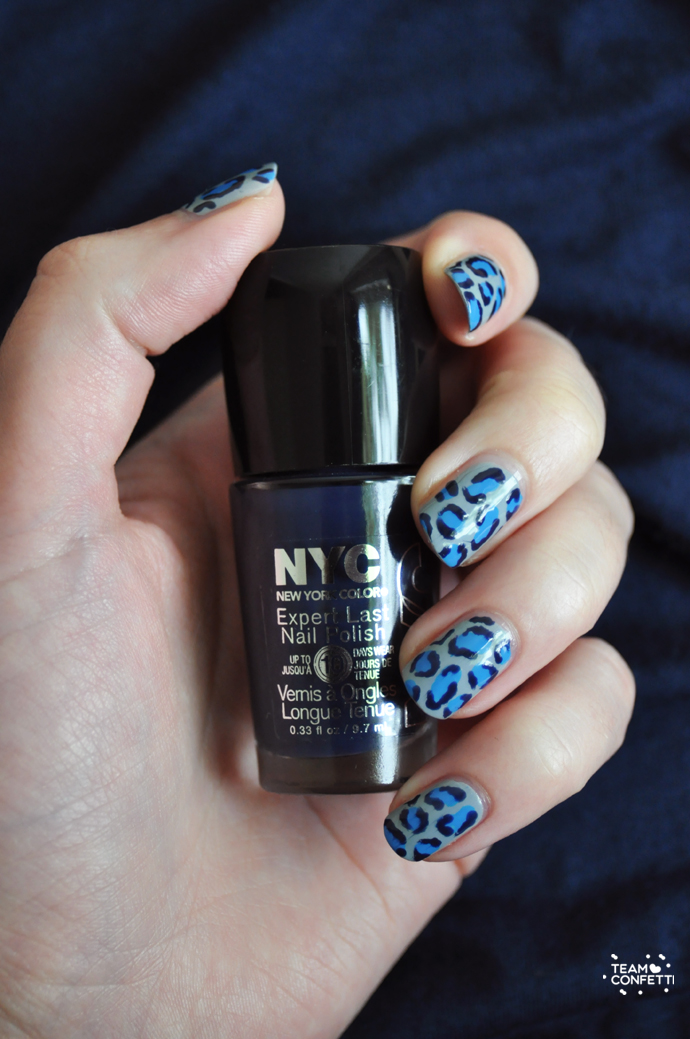 And there you have it! Leopard nails! Roar!
***
Essie nagellakken kosten €9,99 en zijn verkrijgbaar bij de meeste filialen van Etos en DA.