Toen ik de vraag kreeg van CaseApp of ik een telefoonhoesje wilde ontwerpen, hoefde ik niet heel lang na te denken. Ik heb al heel erg lang mijn vertrouwde casette-bandje-hoesje en het was tijd voor iets nieuws. Maar ik wilde niet gewoon een vakantiefoto of een kattenfoto op mijn hoesje plakken, ik wilde er iets confetti-tastish van maken…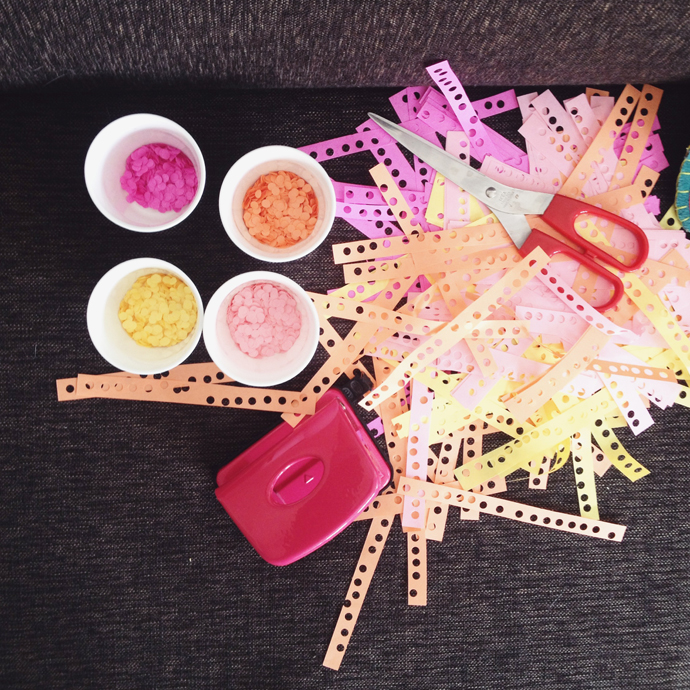 It all started with a little confetti… Urenlang knipte ik confetti uit gekleurde vouwblaadjes. Ik verkijk me er ALTIJD op hoe lang het duurt voordat je een fatsoenlijke hoeveelheid hebt.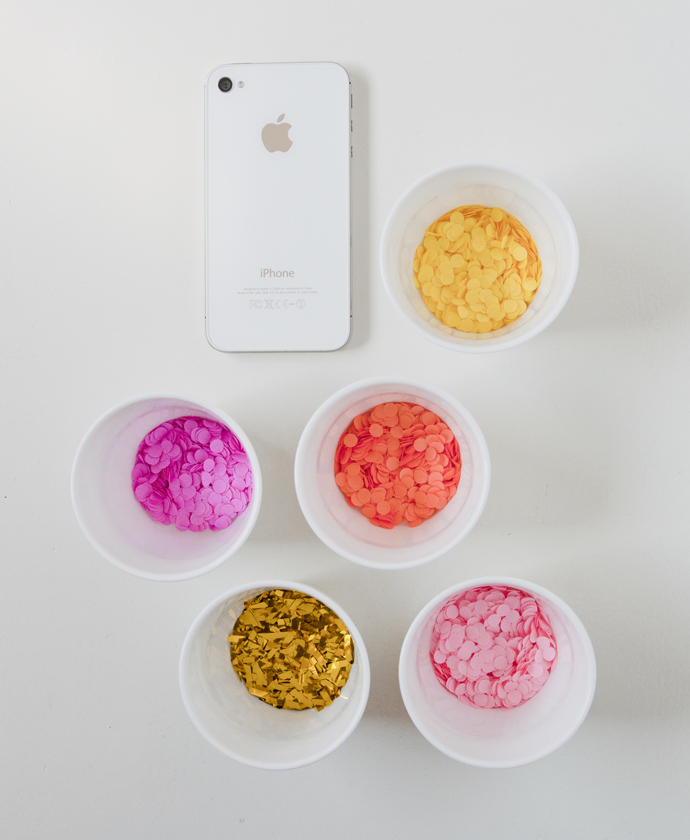 Uiteindelijk had ik vier bakjes perfect ronde confetti (die halve maantjes hoef ik niet hoor, #confettisnob) en een bakje glitters, just in (phone)case (sorry,ik heb last van humor).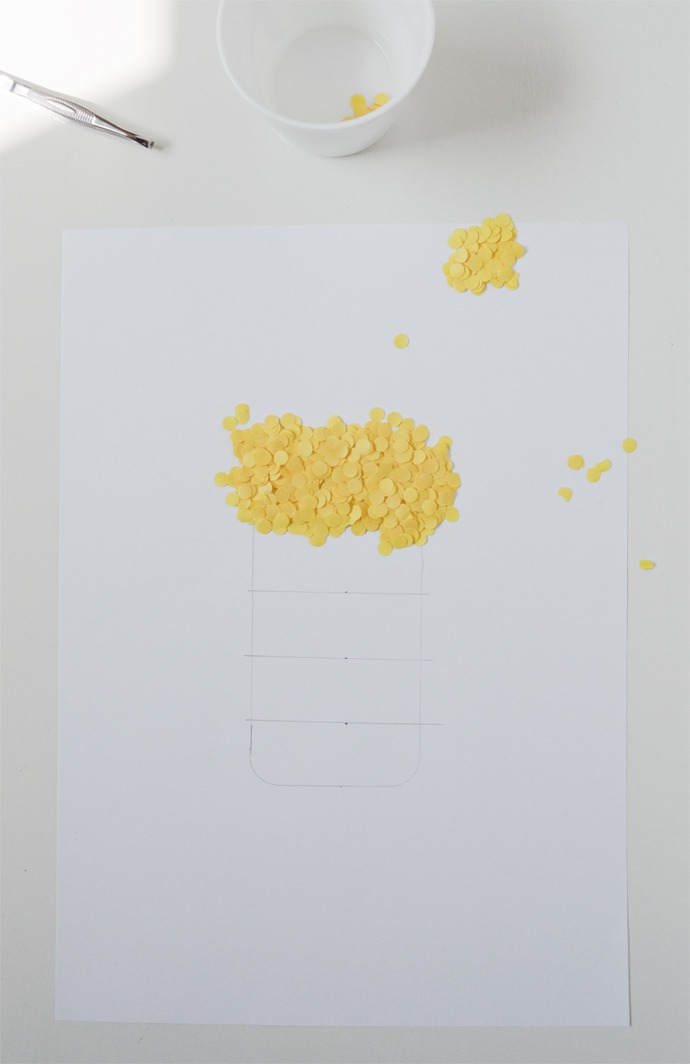 Op een velletje blanco papier tekende ik met een potloodje de omtrek van mijn telefoon. Die deelde ik vervolgens door vijven (vier keer confetti en een laagje glitters). Zo was het makkelijker om de verhouding goed te krijgen. En ja, daar ligt ook een pincet voor het fijnere confetti-versleep-werk.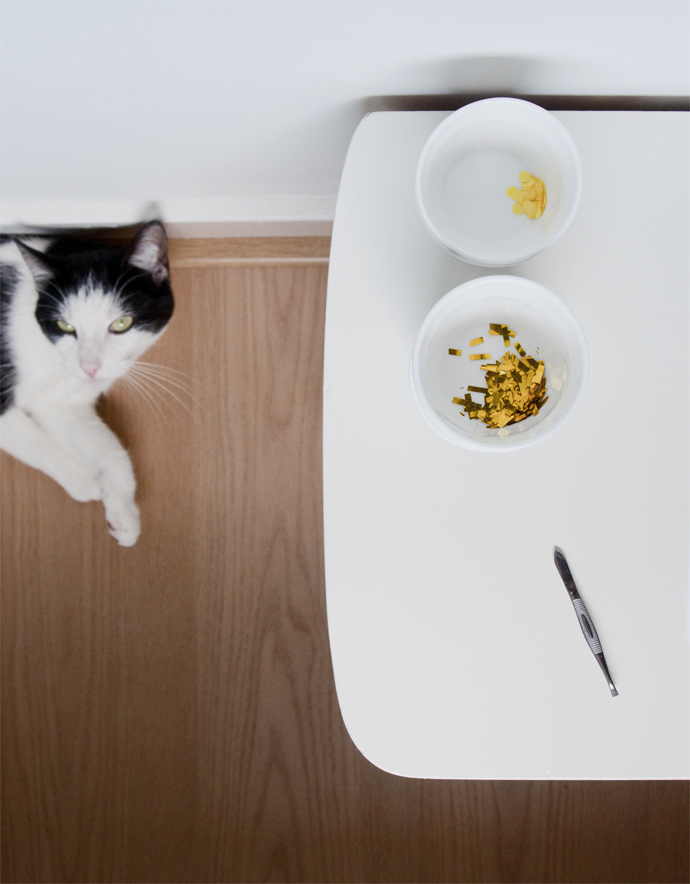 Mo was er voor support, heel fijn.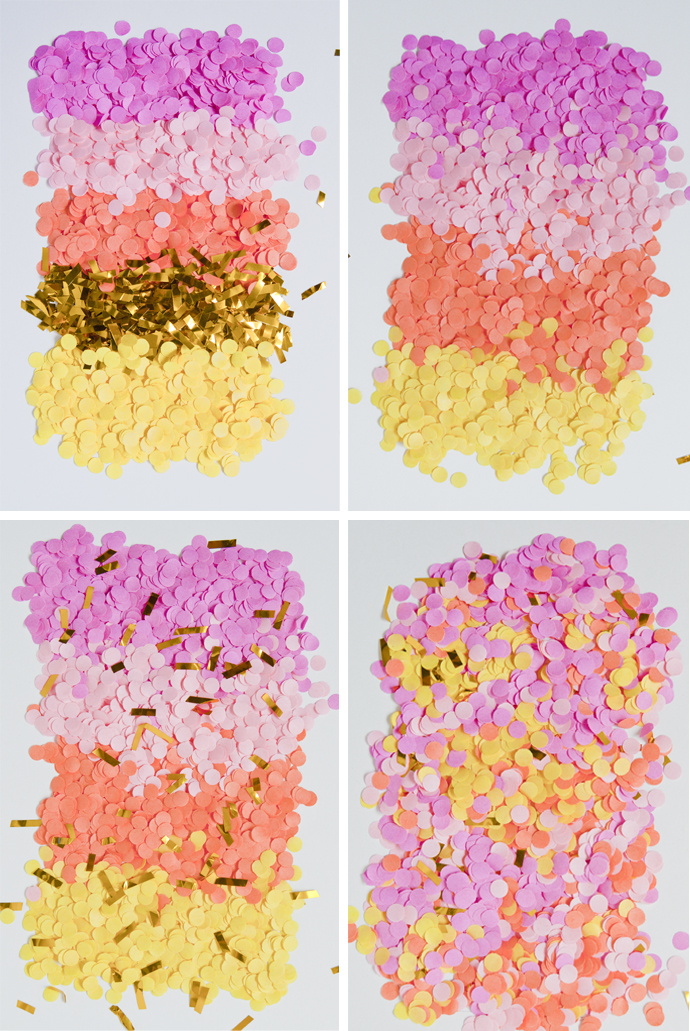 Ik maakte vier verschillende hoopjes; confetti experiment! Uiteindelijk vond ik die zonder glitter het leukst (ja, hoe is het mogelijk). Tijd om naar de afdeling iPhone hoesjes te gaan op caseapp.nl en aan het ontwerpen te slaan. Dat spreekt verder voor zich. Afbeelding uploaden, een beetje heen en weer verschuiven, et voila: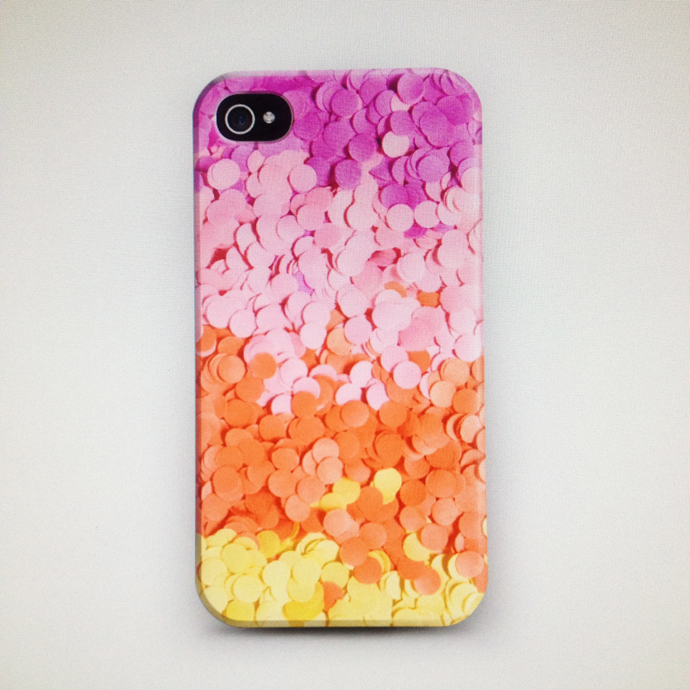 Fijn dat je een preview krijgt zodat je kan zien hoe hij er uiteindelijk uit komt te zien. Ik ging voor een mat hoesje, maar glans kan ook. Na een paar dagen had ik hem al binnen. En ik moet eerlijk bekennen, ik heb hem om mijn telefoon geklikt en hij is er niet meer vanaf geweest.:D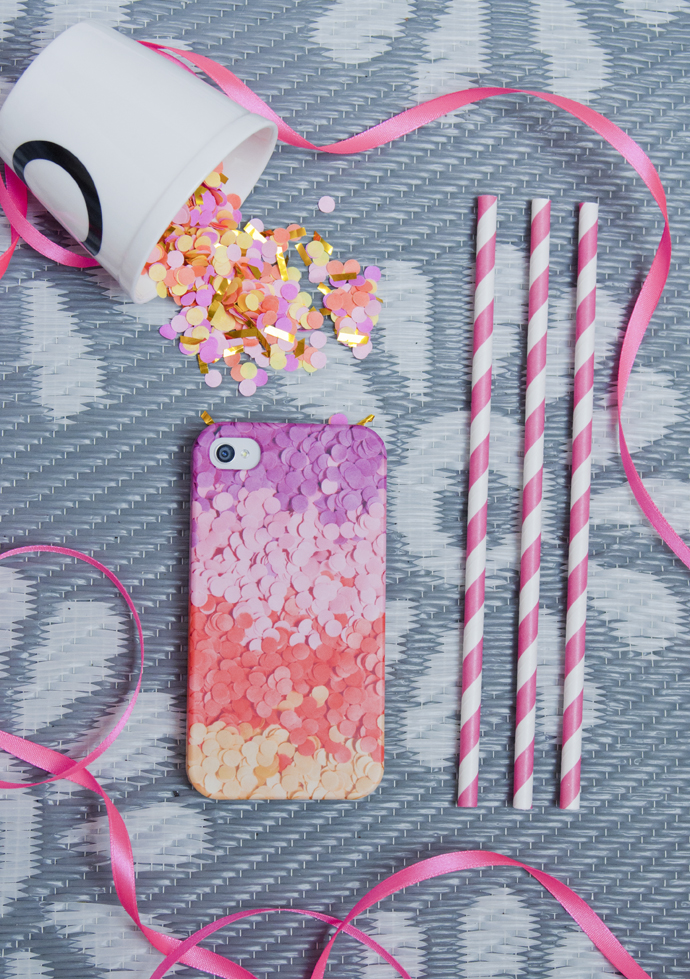 En hier is hij in al zijn party glorie! Ik ben er superblij mee. Omdat hij mat is, is hij niet te glibberig. Ook heeft het matte een fancy uitstraling en is de foto mooi afgedrukt op het plastic (daar was ik eerlijk gezegd een beetje huiverig voor). Hij past uiteraard goed bij de naam van mijn blog, maar is niet in your face met een groot logo erop of met een drukke foto. Ik heb het idee dat ik er niet snel op uitgekeken zal zijn. Ennnnnn ik heb er al een hoop complimentjes over gekregen!
KORTINGSCODE!!!
En voor wie ook graag zelf een leuk telefoonhoesje wil ontwerpen: CaseApp heeft speciaal voor alle teamconfetti-lezers een kortingscode van 20% aangemaakt: CONFETTICASE20
Als je daar gebruik van maakt dan zie ik heeeeeeel graag de hoesjes die jullie hebben gemaakt!
De code is geldig t/m 31 juli.
♥♥♥
Wil je graag precies hetzelfde hoesje als ik bestellen? Stuur mij dan een email (info@teamconfetti.nl), dan krijg je van mij de confetti-afbeelding in je INbox. Kunnen we confetti-hoesjes-buddies worden. ;)