Animals in the spotlight: we've selected ten cute pets, who are waiting to be adopted!
In de rubriek IK ZOEK BAAS zetten we elke maand tien (of meer) asieldieren in het zonnetje. Deze maand een paar lieve oude hondjes, een geweldige kat met een handleiding en twee setjes onweerstaanbare konijntjes.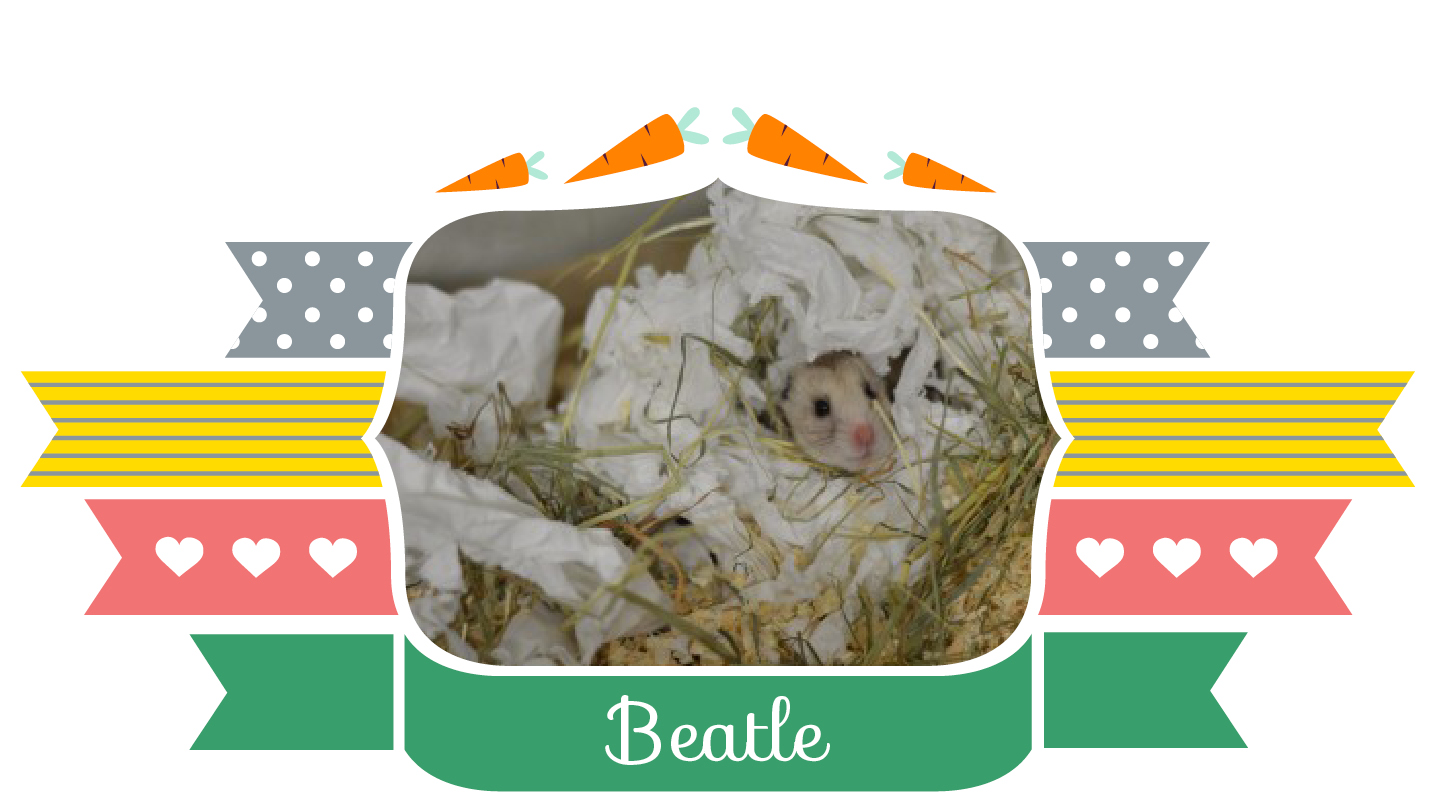 Beatle uit Amersfoort.
Dit is Beatle, een lieve hamster die sinds 19 april 2014 in de opvang zit omdat haar baasje te weinig tijd voor haar had. Beatle is een lieve dame die het liefst de hele dag ligt te slapen. 'S nachts komt ze tot leven en rent ze graag in haar radje. Beatle is heel erg lief, maar echt knuffelen is ze niet gewend.
Klik hier voor meer info over Beatle.
***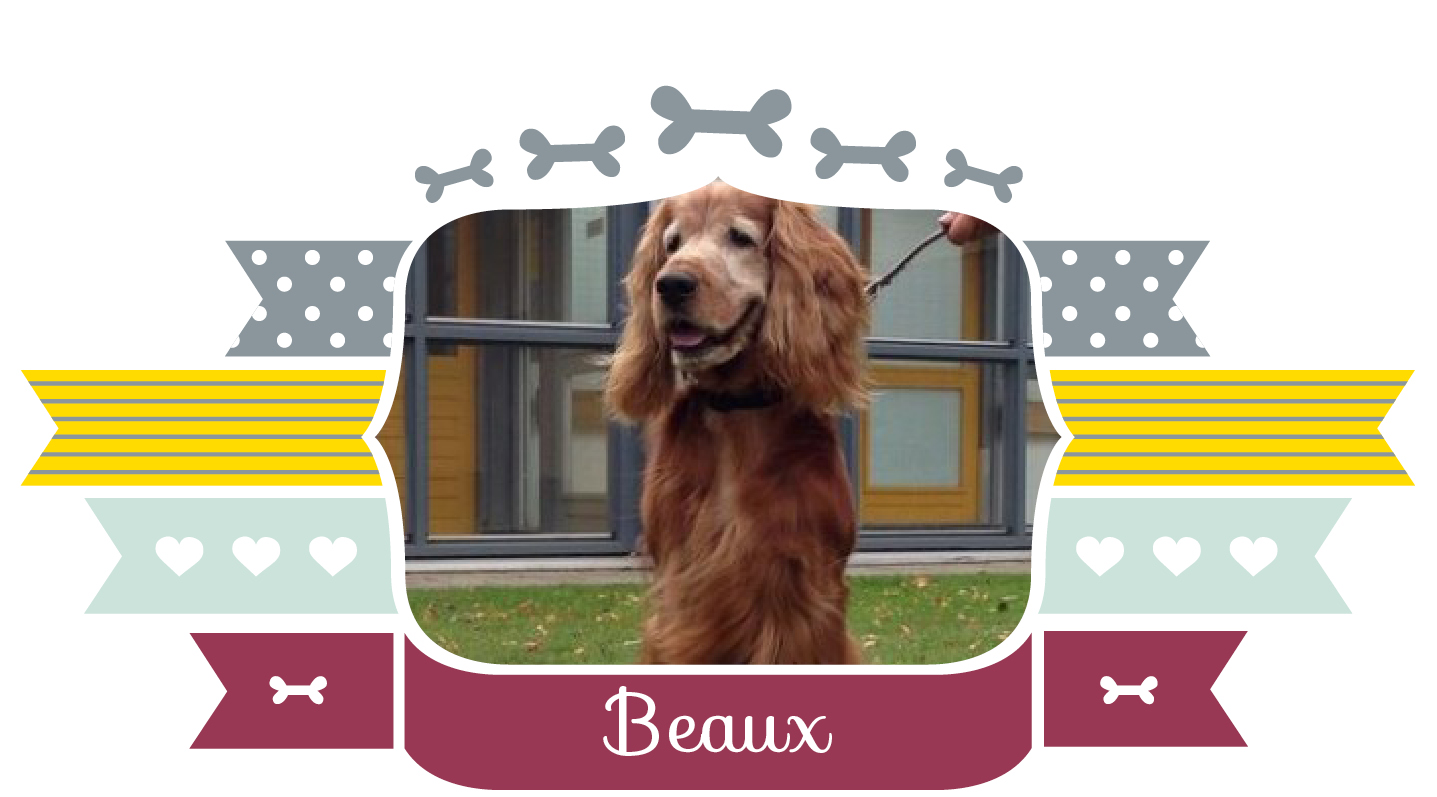 Beaux uit Zwolle.
Dit is Beaux, een lieve Cocker Spaniel van net 8 jaar jong.
Beaux is lief en knuffelig en is graag in de buurt van zijn baas. Een lekkere wandeling vindt Beaux heerlijk. Alleen thuisblijven is niet Beaux zijn grootste hobby, het liefst is hij bij zijn gezin. Beaux zoekt een baas met (cocker)ervaring die op zoek is naar een knuffel en valt voor de charmes van deze charmante heer!
Klik hier voor info over Beaux.
***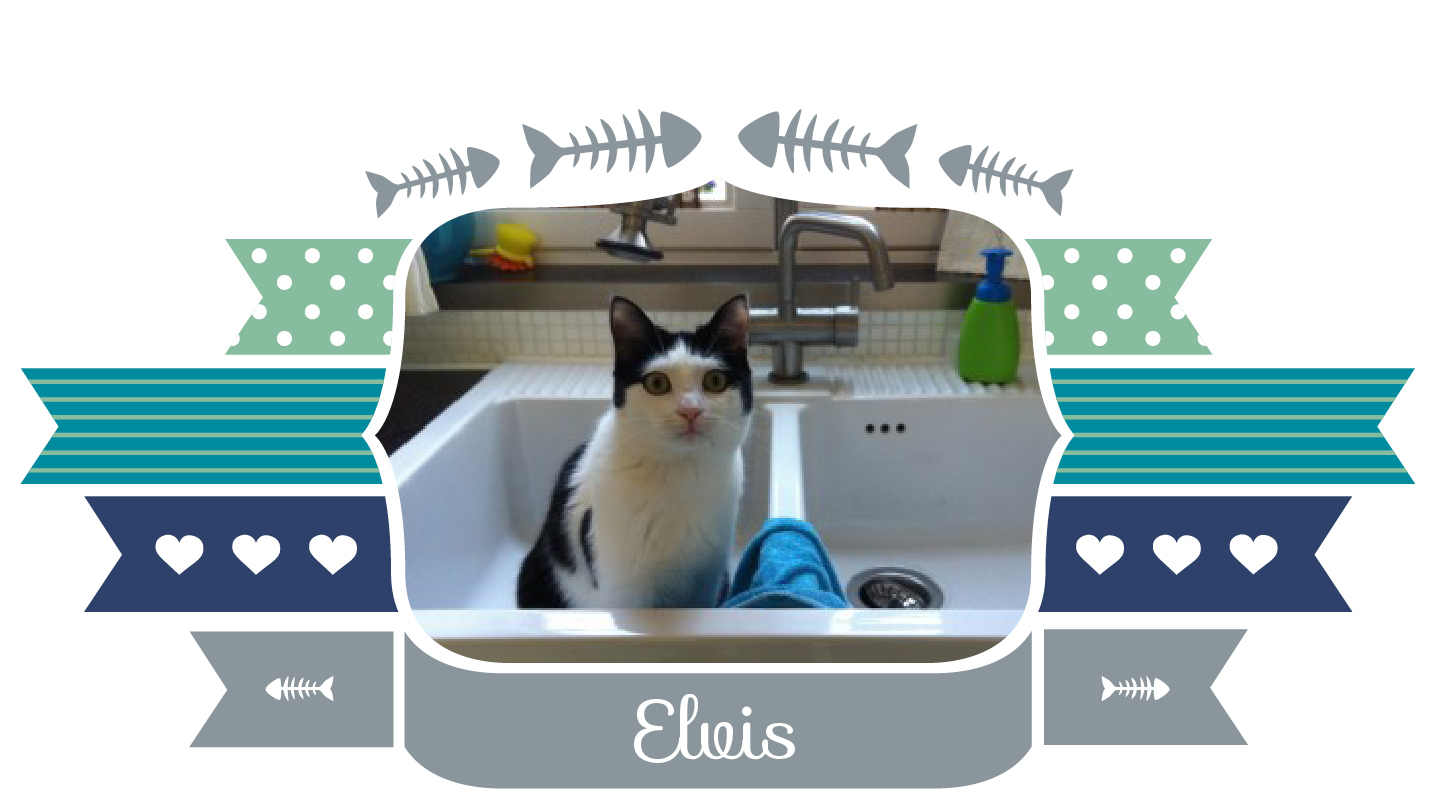 Elvis uit Tiel.
Elvis houdt van mensen en van eten. Hij ligt erg graag op schoot en vind het leuk om een spelletje te doen. Begin september 2013 kwam Elvis in het dierenasiel terecht. Sterk vermagerd, harde, bolle buik, longontsteking, open wonden op zijn achterste en staart. De dierenarts kwam erachter dat Elvis chronische bronchitis had, een zwakke maag en geen 'rem' op hongergevoel. Daarom moet Elvis 4x daags 15 gram hypoallergenic brokjes en naast dit voer mag hij dus ook niets anders eten, anders gaat hij weer overgeven.De perfecte plek voor Elvis is een rookvrij huis, bij rustige mensen die ervaring in katten hebben en veel thuis zijn.
Klik hier voor meer info over Elvis.
***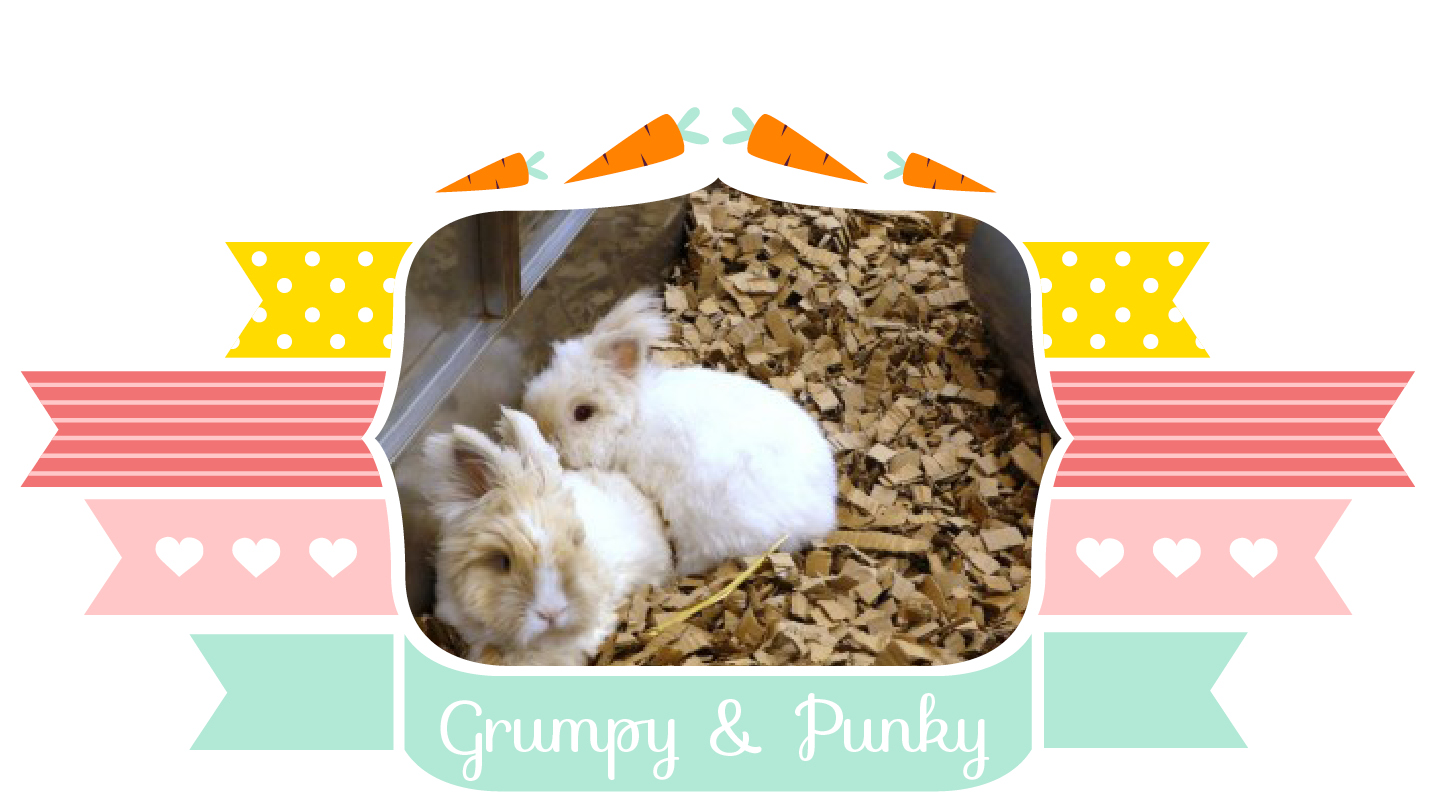 Grumpy en Punky uit Rijswijk.
Grumpy en Punky zijn totaal verliefd op elkaar. Het is heel leuk om te zien dat ze elkaar altijd opzoeken. Ze zijn vanwege hun moeilijke vacht meer geschikt om binnen te houden. De vacht heeft ook veel onderhoud nodig. Niet geschikt voor kleinere kinderen. Ze zijn goed benaderbaar maar af en toe geven ze duidelijk hun grenzen aan.
Klik hier voor meer info over Grumpy & Punky.
***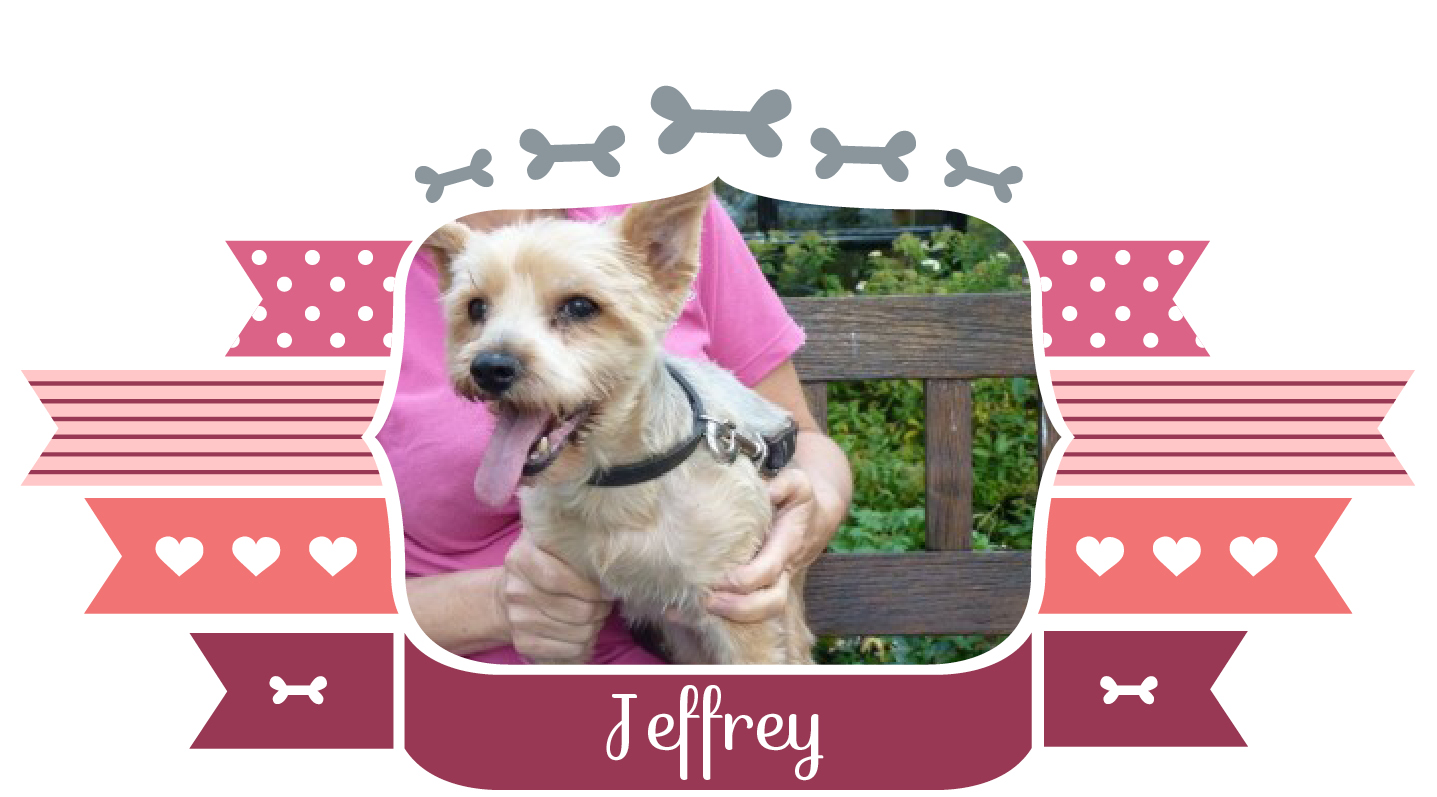 Jeffrey uit Soest.
Jeffrey is een lieve hippe opa die is afgestaan omdat de eigenaar niet meer voor haar 5 honden kon zorgen. Hij komt oorspronkelijk uit een ander asiel en is toen samen geplaatst met Duncan. Jeffrey zou ook geschikt zijn om weer bij een ander hondje geplaatst te worden, aangezien hij altijd samen met andere honden heeft gezeten. Jeffrey is ruim 14 jaar oud, behalve een slecht gebit en wat staar, is hij verder in goede conditie. Wie geeft Jeffrey zijn eigen persoonlijke bejaardentehuis, waar hij nog lekker van zijn pensioen mag gaan genieten?
Klik hier voor meer info over Jeffrey.
***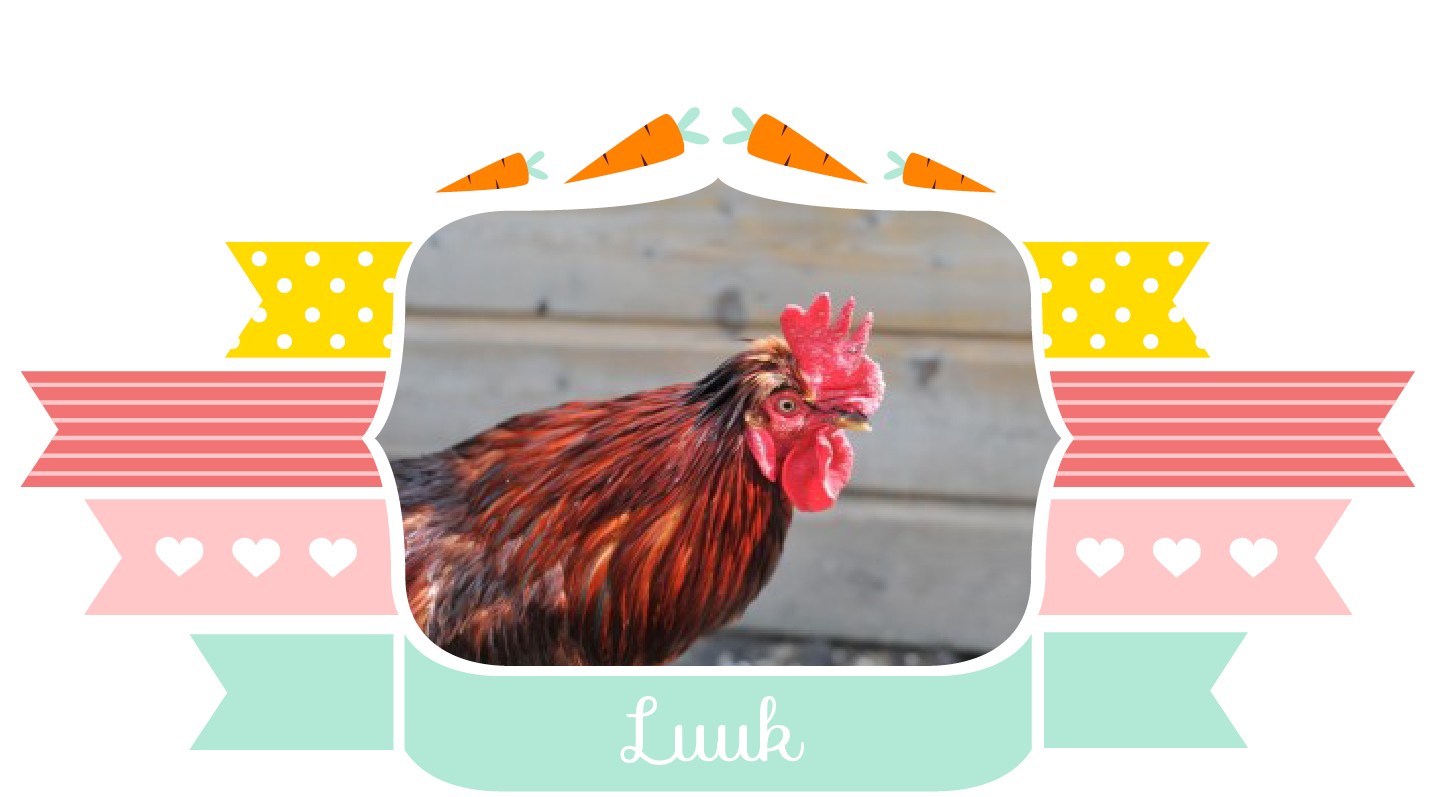 Luuk uit Tuitjenhorn.
Deze mooie stoere man is gevonden in Warmenhuizen. In de omgeving van de vindplaats kende niemand hem. Hij mag vanaf 25 augustus naar een ruime ren en wil dan wel graag wat dames om zich heen.
Klik hier voor meer info over Luuk.
***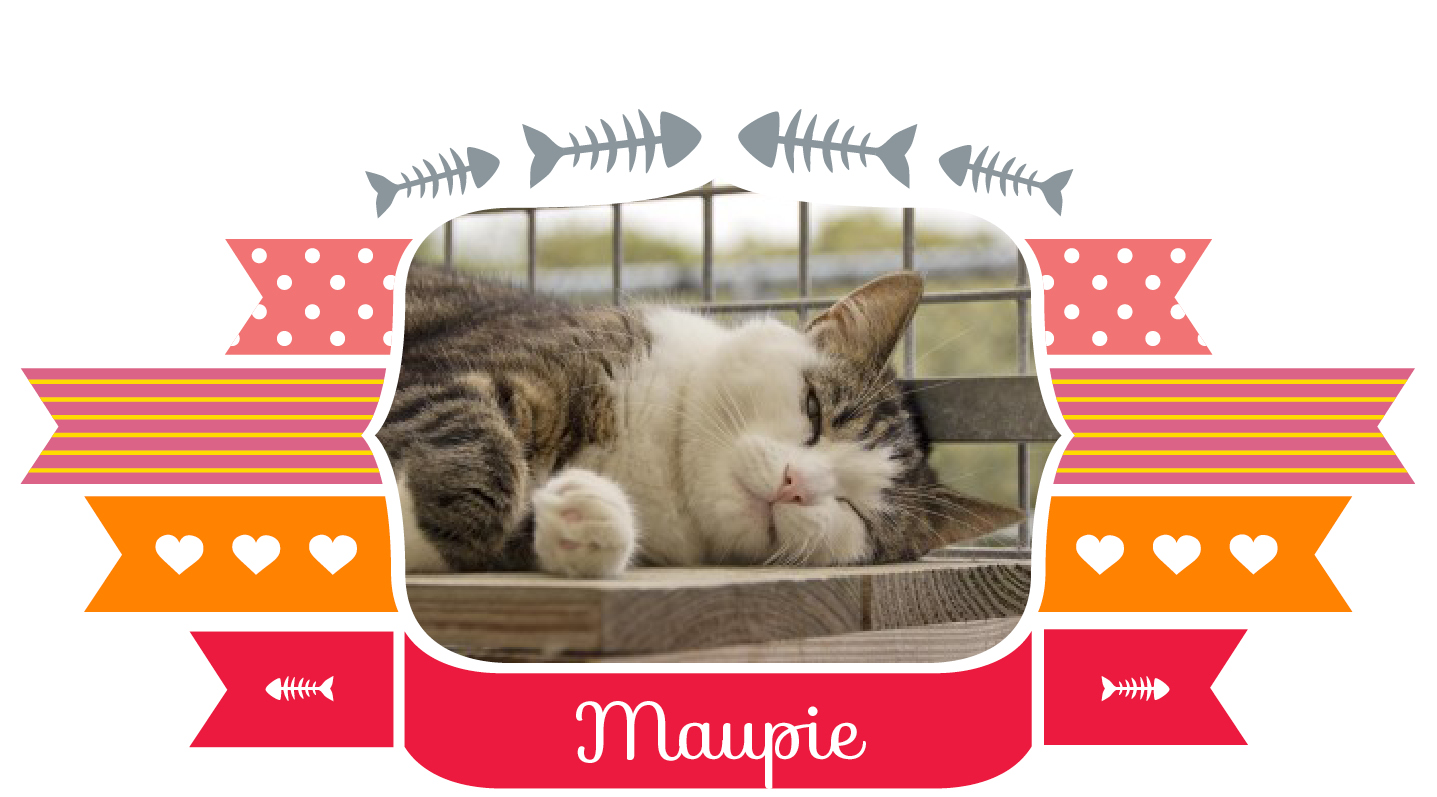 Maupie uit Zandvoort.
Maupie is een bange jongen die de kat uit de boom kijkt. Hij heeft lang de tijd nodig om te wennen aan zijn nieuwe omgeving en houdt ook echt niet van drukte. Maupie zoekt een baasje met geduld.
Klik hier voor meer info over Maupie.
***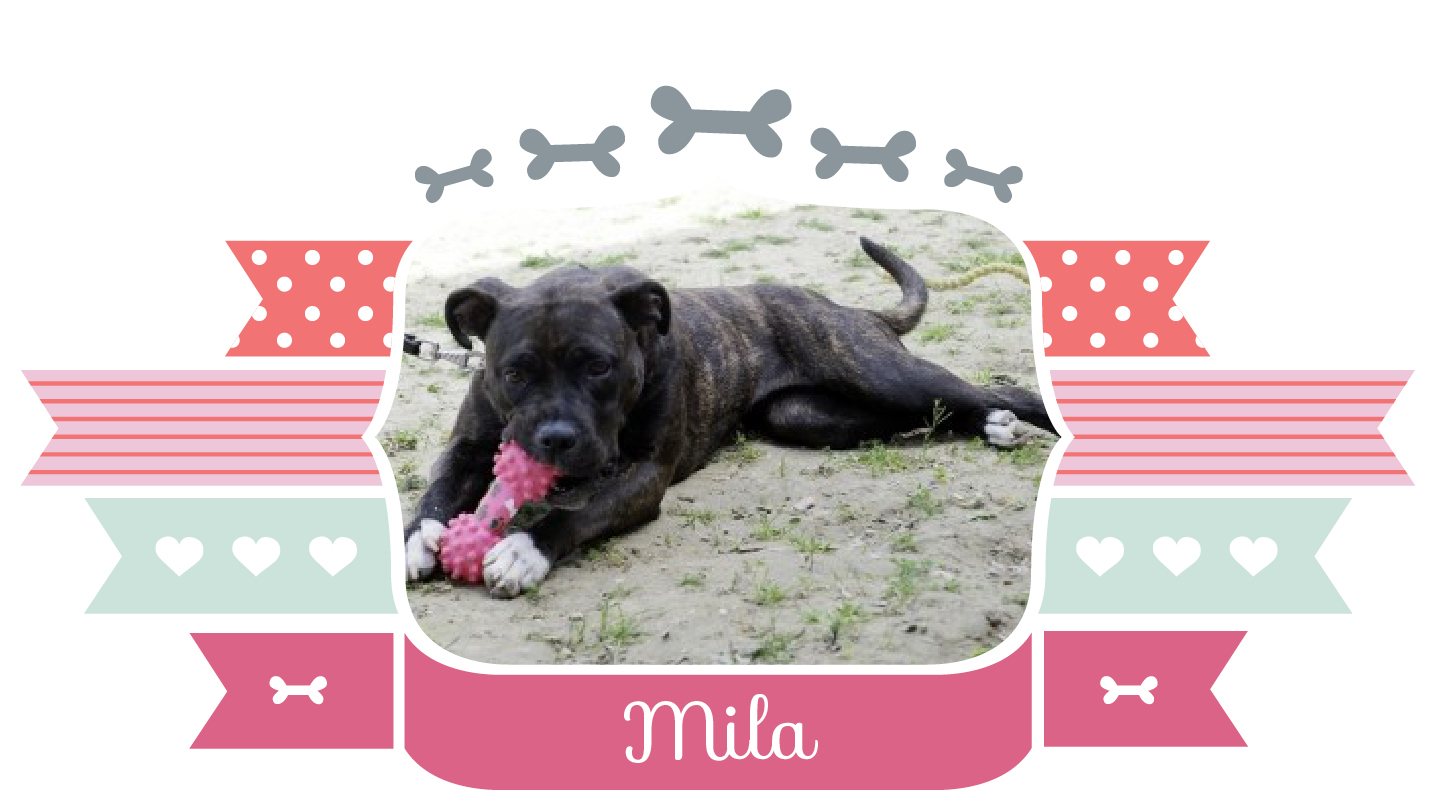 Mila uit Born.
Mila lijkt op een kruising tussen een Boxer en een American Staffordshire Terrier . Ze is twee jaar oud. Ze is verzot op spelen, ze gehoorzaamt prima en is ontzettend leergierig. Mila heeft een vriendelijk en aanhankelijk karakter. Ze is zo aanhankelijk dat ze onzeker is als ze alleen moet blijven. Ze gaat dan blaffen en huilen om haar eigenaar terug te roepen. Mila zoekt een baasje waarbij ze niet vaak alleen hoeft te blijven en die in het begin tijd en energie wil investeren om haar te leren om alleen te blijven zonder gestrest te raken.
Klik hier voor meer info over Mila.
***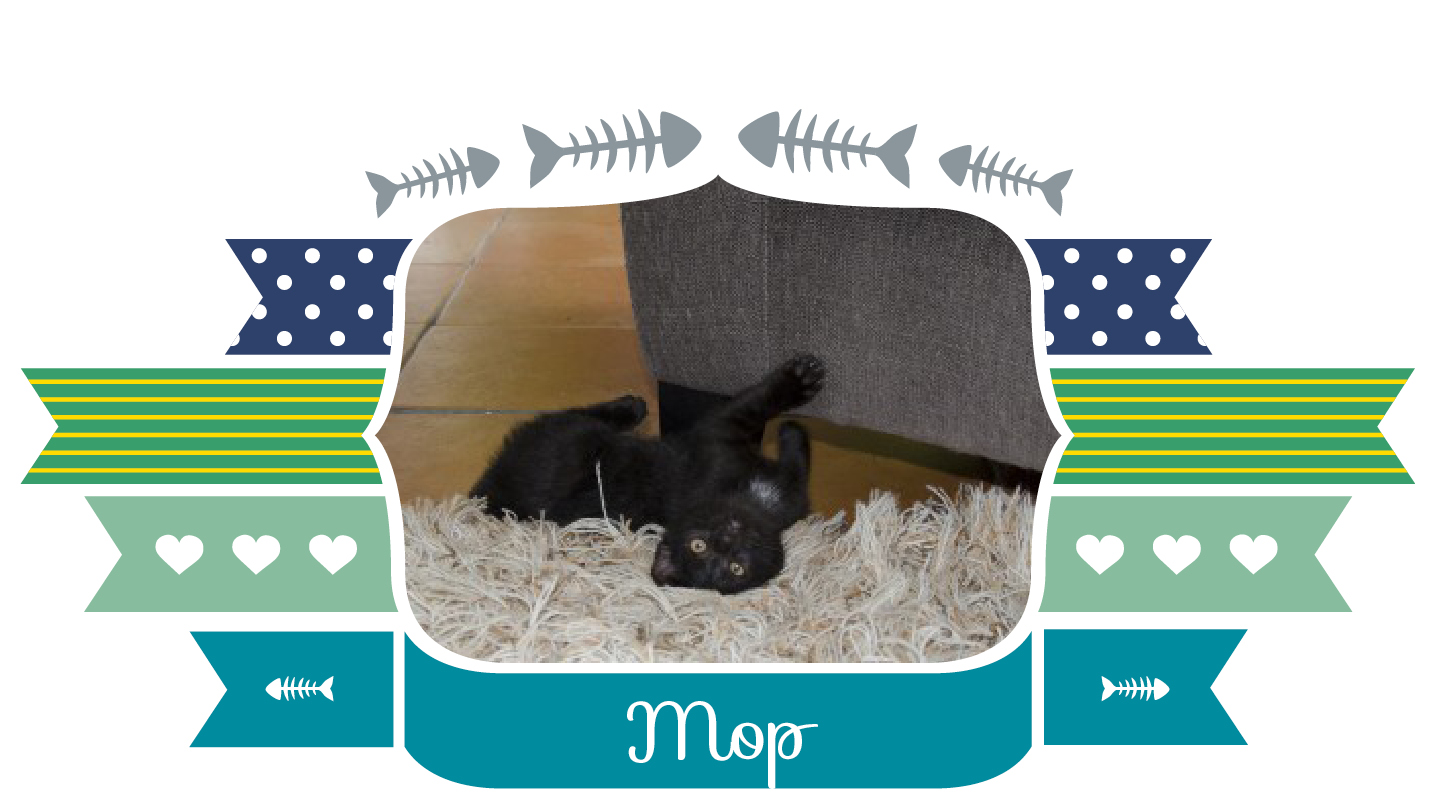 Mop uit Born.
Mop is bijna helemaal zwart, alleen wat stoere witte haren op zijn borstkas en op zijn buik. Mop is speels en gaat graag zijn eigen weg. Aaien en knuffelen is nog niet zijn favoriete hobby, veel te druk met spelen. Mop is op zoek naar een lief baasje dat hem een rustig thuis kan bieden.
Klik hier voor meer info over Mop.
***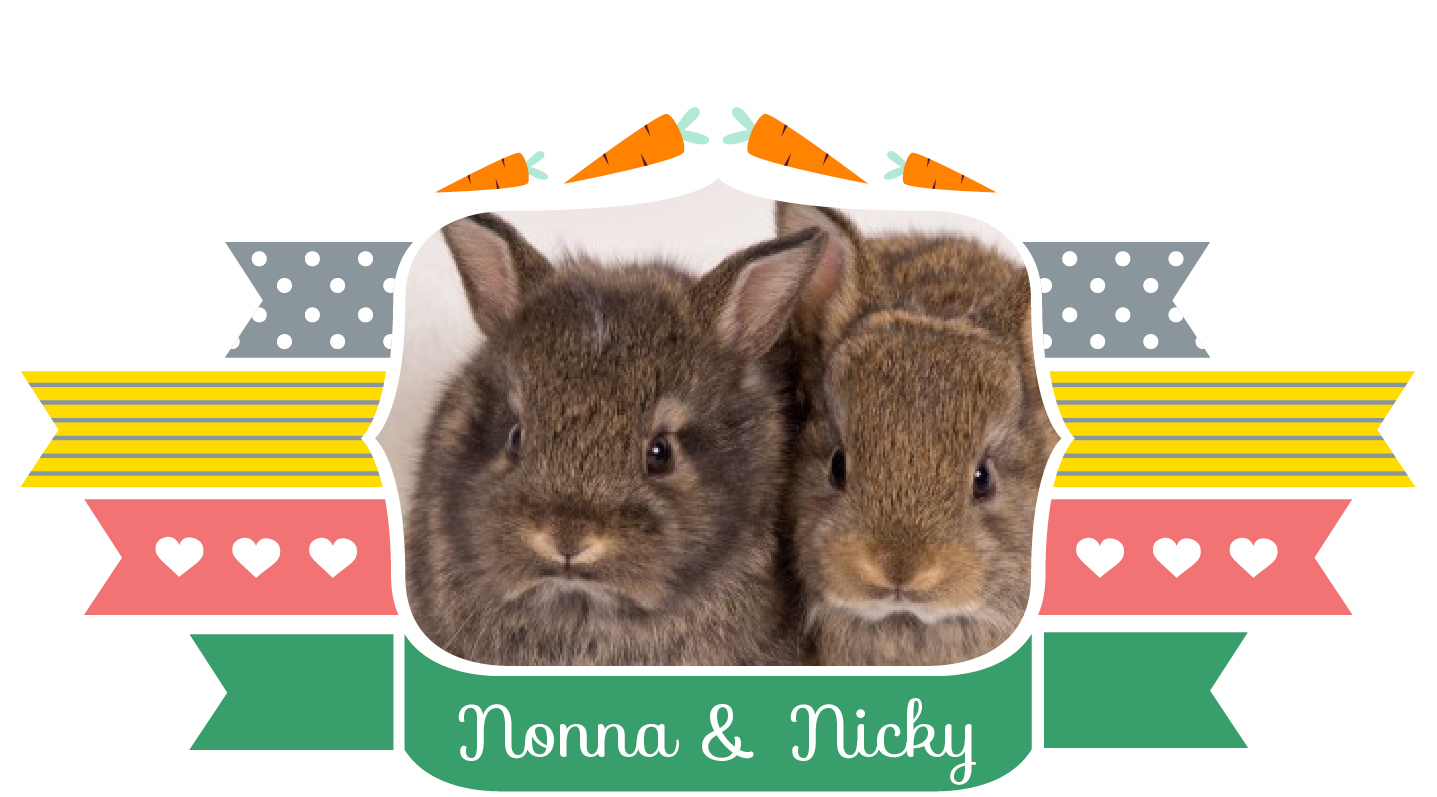 Nonna en Nicky uit Zandvoort.
Deze lieve konijntjes zijn in het asiel geboren op 23 april 2014. Hun broertje heeft inmiddels een huis gevonden maar deze  twee zijn nog dringend op zoek…
Klik hier voor meer info over Nonna en Nicky uit Zandvoort.
***
Heb je zelf geen plek voor een huisdier, maar ken je iemand die op zoek is, deel dit bericht dan met hen! Mocht je een slecht gevoel hebben bij een asiel, dan is daar geen enkele reden voor. Het is een goede plek om een nieuw huisdier te komen ophalen, maar ook een goede plek om een huisdier naartoe te brengen als je er niet meer voor kunt zorgen.